Honest John says:
"Now, more than ever, motorists are trying to find people they can trust for their motoring needs, who will deliver good deals and decent service for a sensible price. That is why I have introduced my Highly Approved Trader (HAT) standard – to give motorists an easy means of finding the organisations that I think can be trusted."
"Ling Valentine of LINGsCARS.com topped the votes with the most recommendations, ahead of giants like BCA, AutoQuake, MotorPoint, Warranty Direct, and HPI."
- HJ
News Articles!
"HONEST JOHN IN THE DAILY TELEGRAPH!"
June 2010
Trafic jam: I am a one-man band with a 2007 Renault Trafic. I am looking to buy a small car as a second vehicle, because I'm taking on more jobs that are farther afield. It seems a bit pointless taking the van for long runs when it's not being used to its full capability. I have been looking at finance deals where I basically rent a new vehicle for three years, then give it back and start again if required. All manufacturers offer these deals under different guises. Reliable motoring is a factor and I only expect to cover about 7,500 miles in a year, if that. Does one manufacturer stand out from the rest, or are they all the same with their terms? - DD, via email

HONEST JOHN SAYS: ...You are talking about personal contract purchase deals. All you can do is compare prices on the sort of vehicle you want (ie deposit plus monthly payments). Don't worry about the final payment if you propose to hand the car back after three years. Independents such as www.????????.com or www.lingscars.com will do PCP deals for you, too.

Email your queries to letters@honestjohn.co.uk (please include your full name, postal address and phone number).
"Honest John
Daily Telegraph"
8th May 2010
FEE? Ling Groovy
a small car for a short daily commute. Handling and prerformance matter more than street credibility. I plan to hand it back at the end of the contract, so monthly cost is an important factor. - M.H. via email
Honest John says:
"Go to www.LINGsCARS.com which is run by Ling of Dragons' Den fame - she'll sort you out. When I asked for recommendations from readers regarding her service, to place on my website, I received 60 within 4 days."
"I take back everything I said about calling Honest John a grumpy old nepotist, hahaha"
- Ling
Ling says: "I graciously accept this HAT AWARD from the grumpiest of all motoring journalists (and Daily Telegraph star), Mr Honest John. This middle-aged man with such poor dress-sense has done more for the motoring consumer than just about anyone else in the UK. John personally replies to consumers as a matter of course, with fantastic advice which can always be trusted. There are few people in the UK with a greater knowledge about motoring, car dealing and saving money (ignoring Jeremy Clarkson, who just thinks he knows stuff). Honest John is like an ugly Esther Rantzen crossed with Anne Robinson, but I highly recommend HJ and suggest people visit his great website packed with tons of information about motoring issues, at http://www.honestjohn.co.uk/hatstandard/.
Thanks for the award, Mr Honest!"
More BLATHER
from Honest John:

Honest John has announced the companies awarded a prestigious Highly Approved Trader (HAT) Standard for 2010. Motorists from across the UK were called on to vote for their favourite service providers from a short-list, and now the votes have been counted and the results are in.

"We asked motorists to vote for the companies they felt went the extra mile when it came to customer service," says Honest John. "Recent reports, such as the Office of Fair Trading investigation into second-hand car dealers, have drawn attention to examples of bad practice in the industry. But I think it is time we put the spotlight on businesses that deliver excellent service.


"Motorists are under pressure from so many fronts, so it's more important than ever that they can find service providers they can rely on to give them the best deals, decent service and, most importantly, are trustworthy."

In a change from 2009's HAT Standard Awards, in which Honest John himself picked the recipients, this year motorists were asked to vote for their favourite service providers and the nominees encompassed all areas of the motor trade, from auctions to car supermarkets.

Ling Valentine of LINGsCARS.com topped the votes with the most recommendations, ahead of giants like BCA, AutoQuake, MotorPoint, Warranty Direct, and HPI.

"The HAT Standard this year truly showcases the businesses that support motorists with great service" concludes Honest John. "Drivers need a way to be able to find the organisations that can be trusted - and the HAT Standard does exactly that. Each HAT Standard winner has been voted for by real motorists who have enjoyed first-hand experience of excellent customer service."

He rants on further:

"Ling is certainly a controversial figure. But she engenders such unusually fierce loyalty from her customers that she has to be doing her job extremely well indeed and thoroughly deserves her HAT."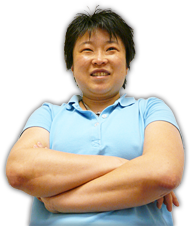 Online Service
Response Times
Quote > Proposal > Order > Delivery
77 CLIENTS IN 'PROPOSAL'
...LING REPLIES IN:
HRS : MINUTES sec
139 CLIENTS IN 'ORDER'
...LING REPLIES IN:
HRS : MINUTES sec
Customers use my secure

LINGO

management system.
Response times above based on last 4 hour period between
9am - 6pm, Mon to Fri -Ling

No Waiting



I am the Viz UK business ambassador!
Post me Ferrero-Rochers! Yum Yum!

Unlike most other internet car leasing sites, I publish all my contact information openly!
...so, you know who I am - Ling



THE UK's FAVOURITE
CAR LEASING WEBSITE!




Boss: Ling Valentine MSc IoD
LING World Headquarters
Vance Business Park
Gateshead, NE11 9NE
Tel 0191 460 9444
Fax 0870 486 1130
sales@LINGsCARS.com
I prefer email to phone - Ling
VAT No: 866 0241 30
Co Reg No: 6178634
Consumer Credit Licence: 663330
Data Protection No: Z1098490
Best Before: 17/08/2007





Click to see my LIVE lease car customers! - Ling
...get a FREE BADGE!
Collectors item - FREE!
APPLY NOW!

Play my

brilliant

motoring quiz!
My Nuclear
Missile Truck

PLAY BOTTOM TRUMPS!


...don't do lease cars, but if they did, they would be done like this - Ling

EXTRA CHEAP


CARS HERE
See 30 cheapest cars!

Get my latest EMAIL car updates!
...get a FREE BADGE!
Collectors item - FREE!
APPLY NOW!
My Nuclear
Missile Truck
Click to see my LIVE lease car customers! - Ling