CUSTOMER LETTERS
1525 LETTERS!
More customer letters than any other car sales site IN THE WHOLE WORLD! - Ling
You are viewing page 1 of 1 - go to page:
| | | |
| --- | --- | --- |
| From your area... | ...or from people... | ...or about a specific car! |
| | | |
Customer Letter:

1269

/ 1525
Katie says...

What fantastic service, the speed from the original enquiry to getting my new Picasso was super - just 10 days.

What can you say about Ling? She made me laugh so much, her wittiness is something else, but she is also an extremely efficient person to deal with. One word sums up LINGsCARS - OUTSTANDING!! Delivery of my new car was excellent, car was lacking the radio handbook, though.

Katie Vine
34 Moor View
Chudleigh
TQ13 0JB

Editor Note: Well, Kate - thanks! It is so lovely to deal with customers like you, you make all my efforts worthwhile. The radio handbook is on backorder, however if you stab lots of buttons I am sure it will play Radio 2. Are you a relation to Jeremy Vine??? This supplier is so good, delivery is always very fast. I cannot always do cars this quickly. Thanks so much for the letter :) - Ling
---
Customer Letter:

1156

/ 1525
Matt says...

LingsCars are everything a good, modern business should be. The list of positives is easy to write - Professional, responsive and human. So many businesses get it wrong – they forget to want your business. Ling and her team use technology brilliantly because it allows them to answer any queries quickly, efficiently and with a personal touch. If you want a car from a business with a personal touch.

If you want a car from a business with a sense of fun, professionalism and the best prices ANYWHERE. Use Ling! Delivery of my new Volkswagen Golf was excellent, on time and friendly.

Matt Farrah
Aviation Online
Office One
Engine House
Ashburton
TQ13 7DH

Editor Note: Wooooo, Matt, what a star letter! Aviation Online is an online e-learning site for aerospace engineers, pilots and aviation enthusiasts. I'm so pleased to receive praise from someone who knows online business. I am happy to be modern :) - Ling
---
Customer Letter:

996

/ 1525
David says...

We have taken delivery of new Caddy Maxi-Van. The process was easy and nothing was to much trouble. This company (LINGsCARS) is excellent with a great customer service and I will be returning in 3 years for a new vehicle.

David Passmore
Protec-Fire
29 Summer Lane
Brixham
TQ5 0DL

Editor Note: David, you are specialist in the supply and service of all types of marine vessels with portable fire-fighting equipment and also carbon dioxide fixed installation for the larger marine vessels. So, glad you thought my service was red-hot, hahaha! See you in 3-years. I give you hyperlink. - Ling
---
Customer Letter:

595

/ 1525
Emma says...

Dear Ling

I didn't think that I would be that bothered by my new Mazda MX-5, but I have to say from the moment it arrived I was slightly in love...

The very nice man from Cxxxxxxx (long way from me) turned up bright and early, in fact I was still in my pj's...

The car looked good and I could find no problems, apart from the fact he had used 315 miles on the clock to get to me (which we marked on the receipt). Thanks for your help. My mid life crisis is now in full swing...

Emma Patterson
Eastleys Solicitors
The Manor Office
Victoria Street
Paignton
TQ4 5DW

Editor Note: Emma, hehehe, you are so funny! I hope you didn't shock him too much in your pajamas. With Winnie The Poo? :) MX5's are lovely cars, the miles on delivery will be added to the contract mileage so you don't lose out. He must have set off VERY early to get you out of bed after 315 miles! - Ling
---
Customer Letter:

370

/ 1525
Mike says...




"Funky lady, delivers the goods, excellent dealer."

Mike Perryman, Managing Director
Denbury Diesels
Totnes Rd
Newton Abbot
TQ12 5NE

Editor Note: Is this "shortest letter writing competition", Mike? No. However, I let you off as you ordered THREE Citroen C4 diesels from me, this time. I have supplied you ten cars in total now, 4 x Peugeot 206s, 2 x Renault Scenic, 1 x Peugeot 307, as well as these 3 x Citroen C4s. Good customer, eh? Good supplier :) ...We make good team! - Ling
---
Customer Letter:

231

/ 1525
Giloria says...

Hi Ling, I have heard lots about you from Bruce and thought I would send my own message of thanks. The car (Honda Jazz - Ling) is great and the whole process went really smoothly. We would certainly recommend you to friends & colleagues and tell them how friendly and professional your service is. Have a great 2006!

Giloria Cowan
Banana Frog Car Sales
Wrangaton
South Brent
TQ10 9HD

Editor Note: Wow, thanks! Banana Frog Cars is the best car sales name I have ever come across. Not only is it great name, but both Banana and Frog are both favourite delicious food and back in China in Leshan (town of my birth) they do fantastic barbecued frog on a stick, splayed out like mini-Jesus on kebab spike. You can eat with banana sauce, maybe that is where you get company name, Bruce??? You are very nice customer. - Ling
---
| | | |
| --- | --- | --- |
| From your area... | ...or from people... | ...or about a specific car! |
| | | |
You are viewing page 1 of 1 - go to page: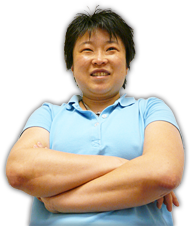 Online Service
Response Times
Quote > Proposal > Order > Delivery
88 CLIENTS IN 'PROPOSAL'
...LING REPLIES IN:
HRS : MINUTES sec
153 CLIENTS IN 'ORDER'
...LING REPLIES IN:
HRS : MINUTES sec
Customers use my secure

LINGO

management system.
Response times above based on last 4 hour period between
9am - 6pm, Mon to Fri -Ling

No Waiting



I am the Viz UK business ambassador!
Post me Ferrero-Rochers! Yum Yum!

Unlike most other internet car leasing sites, I publish all my contact information openly!
...so, you know who I am - Ling



THE UK's FAVOURITE
CAR LEASING WEBSITE!




Boss: Ling Valentine MSc IoD
LING World Headquarters
Vance Business Park
Gateshead, NE11 9NE
Tel 0191 460 9444
Fax 0870 486 1130
sales@LINGsCARS.com
I prefer email to phone - Ling
VAT No: 866 0241 30
Co Reg No: 6178634
Consumer Credit Licence: 663330
Data Protection No: Z1098490
Best Before: 17/08/2007






Get my latest EMAIL car updates!


...don't do lease cars, but if they did, they would be done like this - Ling
...get a FREE BADGE!
Collectors item - FREE!
APPLY NOW!

Play my

brilliant

motoring quiz!
My Nuclear
Missile Truck
Click to see my LIVE lease car customers! - Ling

EXTRA CHEAP


CARS HERE
See 30 cheapest cars!

PLAY BOTTOM TRUMPS!