CUSTOMER LETTERS
1525 LETTERS!
More customer letters than any other car sales site IN THE WHOLE WORLD! - Ling
You are viewing page 1 of 1 - go to page:
| | | |
| --- | --- | --- |
| From your area... | ...or from people... | ...or about a specific car! |
| | | |
Customer Letter:

1380

/ 1525
Dominic says...
Fast, friendly personal service. Any questions answered promptly. Definitely use Ling again. Good delivery and good correspondence with details of contract.

Dominic Hanmer
Address Withheld
Stone
ST15 ***

Editor Note: Super duper, Dom. I withhold your address as you work in prison service, I don't want you getting your prisoner's mates knocking on your door. So pleased you are happy chappy with the new Citroen C3 Picasso! - Ling
---
Customer Letter:

1266

/ 1525
Steven says...

Fantastic! It was a pleasure to experience such a trouble-free transaction. I kept waiting for a problem to occur - it never did!

I will not hesitate to use Ling again and I thoroughly recommend her to others. Excellent delivery of my new Vauxhall Antara. Helpful, polite and fully explained all aspects of the car.

Steven Francis
8 Coton Avenue
Stafford
ST16 3RT

Editor Note: Well, well, Steve - I never thought I would get a spark of emotion from an HMRC person :) Hehehe, but you were great. If only my local VAT office were as friendly to me. Hope you and Kate have a great time with your new Antara. I will pass on regards to the supplier, they did a good job. Thanks for sweet letter saying sugary things. Now, I look forward to my next Corporation Tax bill. - Ling
---
Customer Letter:

920

/ 1525
Glynn says...

I found the process (from the finance company) very stressful, I found it hard to know what was happening and I had to keep asking for info. However, a good price and a very good car, I would use Ling again, now I know the procedure. Excellent delivery, perfect in every way.

Glynn Stubbs
* Address Witheld
Stoke on Trent
ST9 ***

Editor Note: Glynn, yes, this finance company (I cannot name them as they threaten to blacklist me if I do) is a nightmare and I do very few cars from them... but yours was cheap. Yes, they need chasing constantly. We paid the price in the fin co communication, but you got your car! I was pulling out my hair at times. Have a great time in the Renault Grand Scenic. I am glad that after all the trouble with the finance company, you say you will use me again. Thanks for that :) - Ling
---
Customer Letter:

833

/ 1525
Leslie says...

Hi Ling -

The V50 arrived safe and sound with no dings or dents - just a bright shiney new car. Thanks to you and your staff for the ecxellent service and tremendous patience. I have told all my work colleagues about the fantastic deals on your site and I've strongly recommended they pay you a visit. In good "Arnie" fashion, "I'll be back!". Excellent delivery, the car arrived spic and span and the delivery guy was very helpful.


Leslie Holden
41 Cheddleton Park Avenue
Cheddleton
ST13 7NS

Editor Note: Hahahahah, Arnie, I have included a picture of you in your new car! Gotta laugh. Well, your Volvo V50 is such a nice car, everyone who has them rates them very highly! Thanks for kind letter, I do my best to make you happy! Thanks for recommending me, I appreciate that. - Ling
---
Customer Letter:

680

/ 1525
Neil says...

Great car, great service. A unique experience dealing with Ling - personal service from start to finish, no call centres, no speaking to five or more people to get the right answers - Ling knows them all! Delivery good, but delivery man had to wait around for a car to return in.

Neil Clifton
15 Brittain Ave
Newcastle Under Lyme
ST5 7NU

Editor Note: Hehehe, these Citroen C2 Codes are loaded with extras like leather, and they are fast - 125bhp in a small car = fun! Citroen dealer uses hire cars for the delivery guy to drive back in, and the hire company was a bit slow. Sorry about that. His return car arrived after a while :) Go drive the C2 and have fun, Neil! - Ling
---
Customer Letter:

175

/ 1525
Michael says...

I was very happy with the service I received from Ling. The BMW 120 is great and most importantly it was at the right price. I also found the personal touch of Ling reassuring. Dealer very efficient and professional, I couldn't have asked for more. I would definitely use Ling again, and would recommend others to do so as well!

Michael Smith
ORJ Solicitors
Queens Ville House
49 Queens Ville
Stafford
ST17 4NL

Editor Note: I always say solicitors favourite customers because paperwork perfect, but you particularly nice one, Michael. (My "personal touch" was down a telephone I must add for any weirdos reading this!) Hope BMW increases your golf club status - Ling
---
| | | |
| --- | --- | --- |
| From your area... | ...or from people... | ...or about a specific car! |
| | | |
You are viewing page 1 of 1 - go to page: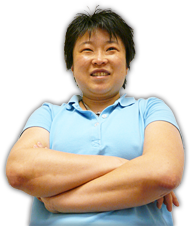 Online Service
Response Times
Quote > Proposal > Order > Delivery
81 CLIENTS IN 'PROPOSAL'
...LING REPLIES IN:
HRS : MINUTES sec
137 CLIENTS IN 'ORDER'
...LING REPLIES IN:
HRS : MINUTES sec
Customers use my secure

LINGO

management system.
Response times above based on last 4 hour period between
9am - 6pm, Mon to Fri -Ling

No Waiting



I am the Viz UK business ambassador!
Post me Ferrero-Rochers! Yum Yum!

Unlike most other internet car leasing sites, I publish all my contact information openly!
...so, you know who I am - Ling



THE UK's FAVOURITE
CAR LEASING WEBSITE!




Boss: Ling Valentine MSc IoD
LING World Headquarters
Vance Business Park
Gateshead, NE11 9NE
Tel 0191 460 9444
Fax 0870 486 1130
sales@LINGsCARS.com
I prefer email to phone - Ling
VAT No: 866 0241 30
Co Reg No: 6178634
Consumer Credit Licence: 663330
Data Protection No: Z1098490
Best Before: 17/08/2007





...get a FREE BADGE!
Collectors item - FREE!
APPLY NOW!

Play my

brilliant

motoring quiz!
...get a FREE BADGE!
Collectors item - FREE!
APPLY NOW!

PLAY BOTTOM TRUMPS!
My Nuclear
Missile Truck

EXTRA CHEAP


CARS HERE
See 30 cheapest cars!


...don't do lease cars, but if they did, they would be done like this - Ling
Click to see my LIVE lease car customers! - Ling