CUSTOMER LETTERS
1528 LETTERS!
More customer letters than any other car sales site IN THE WHOLE WORLD! - Ling
You are viewing page 1 of 1 - go to page:
| | | |
| --- | --- | --- |
| From your area... | ...or from people... | ...or about a specific car! |
| | | |
Customer Letter:

1181

/ 1528
Mohammed says...

I am very pleased with the service I received from LINGsCARS start to finish. I had to wait a couple of months for actual delivery because of all the checks and paperwork to be sorted out, but the LINGO online system is excellent and kept me informed every step. I would recommend LINGsCARS to anyone looking to lease a car. Stop thinking and reading testimonials and just go ahead and book the car. Delivery service was fantastic, car delivered on time.

Mohammed Sarkar
27 Primrose Road
Leyton
E10 5EE

Editor Note: Mohammed, thanks. It's sometimes hard to wait for a car, but these Corsas are very popular and they are a bit backlogged. However, now you have your car, you seem really happy! So nice to deal with a professional person like you because you appreciate the service! Thanks for comments about LINGO (my back-end customer management system that only customers see), I have tried really hard to make that work so well. - Ling
---
Customer Letter:

1122

/ 1528
Ceserian says...

I was particularly pleased with your very efficient form filling procedure on the web. Your Lingo system is excellent and is a neat way of recording all correspondence. Ultimately, I hired my car with you because you offered the most competitive price ...by quite a big margin. I'll be back in 2 years for my next car! Average delivery, dealer didn't call me as asked. He left the car with my mum on delivery day!

Ceserian Karnan
44 Saltwell Street
Poplar
London
E14 0DZ

Editor Note: Oh dear Ces, a curate egg this one! On an Audi Q7 I expect a better delivery (actually on any car, even a Fiat Panda!). I will kick the dealer. However, you got a great price and you enjoyed the ride. See you soon! Enjoy the Q7! - Ling
---
Customer Letter:

1114

/ 1528
Zaid says...

Thank you for excellent service delivery. It was fun dealing with you, a little different to the normal business manner but I was very happy with your service. You definitely provided some of the best customer service I received. You were prompt in your replies and kept me up to date with all developments along the way. I will definitely use you again. Good delivery of my Merc C-Class in neat and good condition with all the necessary documentation.

Zaid Suleman
Flat 912 New Providence Wharf
1 Fairmont Avenue
London
E14 9PB

Editor Note: Zaid, thanks for the comments, glad you enjoyed getting your new Merc. A bit different to the normal stuffy Merc dealer, eh? - Ling
---
Customer Letter:

1052

/ 1528
Simon says...
We contacted three companies on the web regarding contact hire. We are still awaiting their reply!

We contacted LINGsCARS and got an immediate reply and an excellent knowledgeable service. Excellent delivery of my Honda Hybrid Saloon. Helpful delivery driver. We only use LINGsCARS now.

Simon North
Repsole Ltd
Unit 2
Blackwall Trading Estate
London
E14 0JP

Editor Note: Yes, that happens a lot, Simon. Why so many companies set up and then ignore customers, I will never know. It is British disease I think. I am the best in the whole motor industry for communication, I am proud to say. This Honda Hybrid will save you any congestion charges in London. Hope you like it, these are fairly rare cars! Thanks for kind comments. - Ling
---
| | | |
| --- | --- | --- |
| From your area... | ...or from people... | ...or about a specific car! |
| | | |
You are viewing page 1 of 1 - go to page: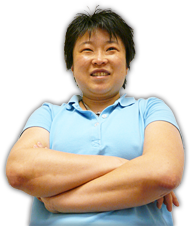 Online Service
Response Times
Quote > Proposal > Order > Delivery
88 CLIENTS IN 'PROPOSAL'
...LING REPLIES IN:
HRS : MINUTES sec
222 CLIENTS IN 'ORDER'
...LING REPLIES IN:
HRS : MINUTES sec
Customers use my secure

LINGO

management system.
Response times above based on last 4 hour period between
9am - 6pm, Mon to Fri -Ling

No Waiting



I am the Viz UK business ambassador!
Post me Ferrero-Rochers! Yum Yum!

Unlike most other internet car leasing sites, I publish all my contact information openly!
...so, you know who I am - Ling



THE UK's FAVOURITE
CAR LEASING WEBSITE!




Boss: Ling Valentine MSc IoD
LING World Headquarters
Vance Business Park
Gateshead, NE11 9NE
Tel 0191 460 9444
Fax 0870 486 1130
sales@LINGsCARS.com
I prefer email to phone - Ling
VAT No: 866 0241 30
Co Reg No: 6178634
Consumer Credit Licence: 663330
Data Protection No: Z1098490
Best Before: 17/08/2007





EXTRA CHEAP


CARS HERE
See 30 cheapest cars!
...get a FREE BADGE!
Collectors item - FREE!
APPLY NOW!

PLAY BOTTOM TRUMPS!

Play my

brilliant

motoring quiz!


...don't do lease cars, but if they did, they would be done like this - Ling
Click to see my LIVE lease car customers! - Ling