CUSTOMER LETTERS
1525 LETTERS!
More customer letters than any other car sales site IN THE WHOLE WORLD! - Ling
You are viewing page 1 of 1 - go to page:
| | | |
| --- | --- | --- |
| From your area... | ...or from people... | ...or about a specific car! |
| | | |
Customer Letter:

1496

/ 1525
Paula says...

I received excellent customer service from LINGsCARS and would recommend Ling to others. I was kept fully informed during the whole process and I am now really enjoying my new Nissan Qashqai. Excellent delivery; my new car arrived exactly on time, as promised.

Paula Treadaway
Address Withheld
Hemel Hempstead
HP3 ***

Editor Note: Paula, thanks so much for the letter. I withhold your address as you are a headteacher and I don't want your pupils tormenting you :) I used to live very close to Barnet. Was great chatting to you, and have you mark my homework. Enjoy the Qashqai! - Ling
---
Customer Letter:

1290

/ 1525
Anthony says...

Hi Ling - no need for me to babble on about your service, which I could do all day! I will sum it up in one word: EXCELLENT! From start to finish and still continuing. Thank you so much for a completely hassle-free, and great, customer service. Well done! Excellent delivery by the dealer of my new Citroen C-Crosser, no problems at all.

Anthony Walsh
Address Withheld
Amersham
HP6 ***

Editor Note: Tony! My God, what a lovely letter. And no bribes were involved, hahaha. You got a smashing car at a smashing price. As you are yet ANOTHER policeman, I will withhold your address from Al-Qaida operatives, for the benefit of the tape. Have a great time in your C-Crosser! Evening all! - Ling
---
Customer Letter:

1131

/ 1525
Stephen says...

Once again Ling a very simple and fun way of getting my new car. Having gone from urban warrior (Shotgun) to eco Warrior (Prius) the savings in just 1 month are incredible. Thanks once again. Excellent delivery, by a courteous polite driver. He phoned the night before and arrived on time having cleaned the car just before delivery. Excellent.

Stephen Gayler
2 Leaders Close
Wingrave
Aylesbury
HP224QJ

Editor Note: Wah! Now you can grab back some of that green-ness you lost driving the Shogun Sport! What a difference in cars! Just goes to show that going green doesn't mean suffering. Those Prius are fantastic, everyone simply loves them. Thanks for being a long-term customer, Steve. - Ling
---
Customer Letter:

966

/ 1525
Stephen says...

Ling - Glad to hear that your family are OK - such a tragedy (ref the earthquake in Sichuan - Ling).

Dealing with you has been a real pleasure! Each time I look at your website I find something new to make me smile - and the same goes for your envelopes (even something to brighten up the postman's day). You are living proof that it IS possible to be professional and thorough and have fun at the same time. Good delivery of my Chrysler Voyager, very prompt and polite service.

Stephen Binder
Grubbins Lane
Speen
HP27 0SH

Editor Note: Thanks so much for your concern for my family. My poor mum had to hide in the loo at the flat "exploded" around her, she said. Great to hear you enjoyed my service, we had fun, eh??? Have some fun in your Voyager, now :) - Ling
---
Customer Letter:

956

/ 1525
Robert says...

Very good if somewhat unconventional communication - car great, Mercedes A-Class exactly as ordered. Good delivery too. Still have your website on my favorite list just to keep up to date with your next crazy idea!

Robert Emerson
31 Buckland Road
Buckland
Atlesbury
HP22 5LL

Editor Note: Mercedes A Class as cheap as chips - £40/week for a car with a Merc badge to slice the pedestrians with :) Thanks for letter, much appreciated. If "unconventional communication" means I do not slaver and lick ass, then I am pleased :) I try to treat customers like adults not idiots. Thanks Robert. - Ling
---
Customer Letter:

951

/ 1525
Richard says...

Fantastic service! Quick easy excellent price- no Citroen dealers or other lease companies could touch the price. Will definitely use you for all company requirements. Car was very dirty on arrival.

Richard Maison
Quires Ltd
Unit 14
CR Bates Industrial Estate
Wycombe Road
Stokenchurch
HP14 3PD

Editor Note: Richard, I think the dirtyness was the weather, sorry. I do not give my suppliers budget for car washes. However, in your comments you said no one could touch my price. So... I agree it is a shame you had to wash the car, but, you have lots of cash (x 26 payments) in your pocket! I know which I would choose :) I achieve the prices by efficiency and not wasting money, so really on balance, I think you win. Hope you agree. Thanks for being a fantastic customer. You are Office Suppliers... I have given you hyperlink. At Quires you make offices run smoothly: you do everything from delivering a pack of pens to designing the best layout and installing office furniture. - Ling
---
Customer Letter:

892

/ 1525
Jim says...

Fantastic!! I couldn't have asked for a better service.

Ling was brilliant from start to finish. Every stage was handled with efficiency and fun thanks to Ling's helpful videos. All correspondence was answered within hours and the car arrived when stated. Ling even provided an "odd" snack along the way.

Getting a car with LINGsCARS was a great decision. My next car will be from Ling, without any doubt. thanks Ling. Excellent delivery!

Jim Webb
Oak View Restorations Ltd
Unit 1 Ministry Wharf
Wycombe Road
Saunderton
HP14 4HW

Editor Note: Jim, your restorations are of the dental kind. My mum was a Professor of Stomatology in China!! My God, the same thing! Anyway, I'm so pleased you like your Picanto and will speak to you soon about a trip to China to visit tooth suppliers. Glad you liked the odd snacks, hehehe. I am REALLY pleased you liked the videos. - Ling
---
Customer Letter:

860

/ 1525
Gillian says...

Ling

The car arrived on Valentine's Day so very appropriate! It has 130 miles on the clock. No scratches knocks etc.

I am really pleased with the vehicle. It drives well, the colour is great and certainly the right choice. The delivery was bang on time as the delivery company had confirmed. Thank you for the car mats. Despite being universal, they fit well and don't appear to be moving about as you predicted. I have been very impressed with the whole affair and it has been one of the most painless processes I have ever been through. Great business Ling. I could visit the website everyday just for entertainment and have told so many people about it. You may even have a colleague approach you soon. The envelopes are a joy and I shall keep them for some time! You just don't miss and opportunity do you?

In my line of work (Community Safety Manager, Wycombe District Council) I am always looking for new opportunities to encourage people to take care of their possessions, especially those they leave on display in cars. With you be very canny in your advertising I do wonder if you would consider also giving your customers a key ring for their new car keys and whilst taking the opportunity to advertise Lingscars.com on one side you could put a community safety message on the other. 'Have you left items on display?' 'Have you removed your Sat Nav?' 'Thieves are opportunists - don't give them the opportunity'. Like you I like to look for chances to promote my work and encourage every one to help cut crime. Just an idea!

Gillian Stimpson
address withheld
Community Safety Manager
Wycombe District Council
High Wycombe
HP10 8HU

Editor Note: Gilly, Thanks so much for the letter!! Yes, I used to give key rings, but I experiment with many ideas, one being the car mats. Re the key rings, I would.... but I would phrase it in a more direct manner by saying "It is stupid to leave stuff... etc". Do people need telling this? It is a bit like saying don't put your fingers in a plug socket. I have a problem with overheads in that giving so much away (even £1 keyrings) all adds up :) Is there a council budget somewhere, to subsidise this stuff??? Apart from that, I'm glad you love your new car! - Ling
---
Customer Letter:

849

/ 1525
Adam says...

We are loving our new Nissan Qashqai, called Nobby. We even get to wave to other fools driving the same car, too! Ling was very efficient but disappointingly quite serious, sometimes. I was looking forward to some banter! Anyway, great car, great service. The sweets were shite, though! Sorry :) Good delivery. The chap who delivered was lovely, but didn't know diddly squat about the car, though.

Adam Fisher
Fake Media Ltd
50 Main Road
Naphill
High Wycombe
HP14 4QB

Editor Note: Adam, aaaaaaaaaaaaaaaggggghhh! My God, you must have caught me at a busy time! Some customers get very weird about me giving too much banter :) Maybe I was just in a bad mood that day? Hmmmm. I will try to disrespect you next time, eh? Glad you love Nobby, I will shout at the dealer to get the delivery guys to learn where Nobby's knobs are. Glad you hated the sweets, hehe. - Ling
---
Customer Letter:

802

/ 1525
Jim says...

Thanks Ling

Real pleasure doing business with you. I don't think I'll ever considerer "buying" a new car again. This is so much easier and simpler. Great service. I wish you well and no doubt I will be back next time. I will recommend you to friends without hesitation.

Jim Webb
Oak View Restorations Ltd
Unit 1 Ministry Wharf
Wycombe Road
Saunderton
HP14 4HW

Editor Note: Jim, such a nice email, thanks. Even those these Kia Picantos are small cars, I spend just as much time making sure everyone is happy. I treat all cars the same, like tins of Beanz. Enjoy buzzing around in the Picanto! Thanks for the recommendations. - Ling
---
Customer Letter:

800

/ 1525
Lewis says...

Ling

The car has been delivered and it appears to be perfect. Thanks for all your help - it has been a pleasure doing business with you.

Kind regards,

Lewis Grant
12 Barnes Avenue
Chesham
HP5 1AP

Editor Note: Lewis, that is fantastic. You have been a lovely customer to deal with. Go and enjoy your SRi Astra. See you in a couple of years (hopefully), hehehe. - Ling
---
Customer Letter:

781

/ 1525
James says...

It has been a real pleasure getting my car from you. You were patient with my questions, excellent at communicating, and everything went very smoothly. My only concern was lack of clarity and planning about when I would get the car, but it came within the period originally estimated, so it was not a problem. Many thanks for the great service. Excellent delivery.

James Hadrill
5 Coombe Gardens
Berkhamsted
HP4 3PA

Editor Note: James, well, that is Vauxhall for you. Sometimes they cannot provide accurate info about exact delivery, but from experience I knew this car would arrive when we estimated it would. Glad you are so happy :) - Ling
---
Customer Letter:

485

/ 1525
Mark says...

"Ling! Many thanks for organising the Citroen C2. It turned up at 8am (as promised) from the other end of the country, delivered by a very helpful man. He took me through all aspects and operations of the car.

It is black with full tan leather. Looks really smart and everyone thinks £145 per month is a great deal. Two weeks down the line, I know of three other people who have gone to your site for a car already."

Mark Currell
17 Arundel Road
High Wycombe
HP12 4NE

Editor Note: Wow, you got your car just before the bloody Frenchies went on strike at Aulnay and stopped production of the C2. Communists, probably! It is back online, now, and these full leather versions have been good sellers, great value. Always thankful for recommendations :) Glad the delivery guy got you out of bed, you youngsters are so damn lazy! - Ling
---
Customer Letter:

361

/ 1525
Gill says...
"Definite no-frills srvice - but you get the best price, which at the end of the day is all that matters to most people. Dealer was excellent, BMW 318i delivered when promised."

Gill Weedon
Stroud and Company, Management Consultants
Beechwood Hall
Kingsmead Road
Loudwater
HP11 1JL

Editor Note: Wow! Ryanair's O'Leary would be so proud of me! What frills would you like, Gill? Whatever it is, it will cost extra, that is Ling Health Warning - Ling
---
Customer Letter:

313

/ 1525
Ian says...

"Thanks for all your help, Ling. It was the first time I have leased a car and you have made the whole process very simple. Where I am used to waiting days or even weeks for responses from Finance Companies, you always replied within hours or minutes!"

Ian Ranger
27 St Margarets Close
Berkhampsted
HP4 2LH

Editor Note: Ian, so nice to deal with you, I'm pleased you enjoyed my fast response. I always think "I've got to reply, so why not do it straight away". It's such a shame everyone does not think like this. I know your car took a long time to arrive, but it was a factory order, and Vauxhall are not the fastest. Have a great time in your new Astra! - Ling
---
Customer Letter:

287

/ 1525
David says...

"Hi Ling,

You were brilliant to deal with, partly due to your adoption of new technology. You move with "Ling Speed".

The dealer by contrast was clumsy to deal with (WAH!!!! This was BMW dealer, glad I am better than them! - Ling) the paperwork and contracts had wrong name on them, very unprofessional (WAH!!!! I kick BMW dealer ass!! - Ling). Delivery was on time, the driver was informative and professional. The dealership staff left a bit to be desired - please tell BMW to get their act together (WAH!!!! BMW dealer let me down, this first time, if again then I move my business - Ling).

I have no hesitation in recommending you to many of my colleagues"

David Hoar
8 Markham Close
Aylesbury
HP19 7FA

Editor Note: Well, it is nice to know this info so I can do something about it, maybe BMW dealer getting lazy? Glad I was OK, though. Enjoy BMW 118, David, if you need to use BMW warranty service, then use different dealer! - Ling
---
Customer Letter:

195

/ 1525
Perry says...

Effortless and true to your word. One of the easiest purchases/transactions I have ever done. If I could buy shares in Ling's company, I would, as she understands customer focus totally!! Well done for providing such a fantastic service. Also, your dealer was friendly & helpful, I liked the Geordie accents.

Perry Harris
Meadowview
108 Bishopstone
Aylesbury
HP17 8SL

Editor Note: Thank you for ordering Shogun Sport, Perry! Who said you can't buy shares in my company. I have 1000 available for public subscription at £1000 each. You want all 1000? Send cheque. - Ling
---
| | | |
| --- | --- | --- |
| From your area... | ...or from people... | ...or about a specific car! |
| | | |
You are viewing page 1 of 1 - go to page: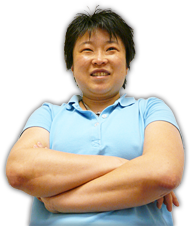 Online Service
Response Times
Quote > Proposal > Order > Delivery
88 CLIENTS IN 'PROPOSAL'
...LING REPLIES IN:
HRS : MINUTES sec
153 CLIENTS IN 'ORDER'
...LING REPLIES IN:
HRS : MINUTES sec
Customers use my secure

LINGO

management system.
Response times above based on last 4 hour period between
9am - 6pm, Mon to Fri -Ling

No Waiting



I am the Viz UK business ambassador!
Post me Ferrero-Rochers! Yum Yum!

Unlike most other internet car leasing sites, I publish all my contact information openly!
...so, you know who I am - Ling



THE UK's FAVOURITE
CAR LEASING WEBSITE!




Boss: Ling Valentine MSc IoD
LING World Headquarters
Vance Business Park
Gateshead, NE11 9NE
Tel 0191 460 9444
Fax 0870 486 1130
sales@LINGsCARS.com
I prefer email to phone - Ling
VAT No: 866 0241 30
Co Reg No: 6178634
Consumer Credit Licence: 663330
Data Protection No: Z1098490
Best Before: 17/08/2007





...get a FREE BADGE!
Collectors item - FREE!
APPLY NOW!
...get a FREE BADGE!
Collectors item - FREE!
APPLY NOW!

PLAY BOTTOM TRUMPS!

Get my latest EMAIL car updates!
My Nuclear
Missile Truck

EXTRA CHEAP


CARS HERE
See 30 cheapest cars!
Click to see my LIVE lease car customers! - Ling


...don't do lease cars, but if they did, they would be done like this - Ling