CUSTOMER LETTERS
1525 LETTERS!
More customer letters than any other car sales site IN THE WHOLE WORLD! - Ling
You are viewing page 1 of 1 - go to page:
| | | |
| --- | --- | --- |
| From your area... | ...or from people... | ...or about a specific car! |
| | | |
Customer Letter:

1054

/ 1525
Carl says...
Apart from me choosing a car that hadn't been produced yet and it taking longer than I thought, everything went smoothly and was well run by Lingscars. Good delivery of my new Audi A4. Thank you.

Carl Jones
333, Bradford Road
Brighouse
HD6 4BS

Editor Note: Carl, no problem! :) I tried to get the Audi factory to magic you a car that hadn't been built, but I failed. Never mind, you have the car now, hope you love it! - Ling
---
Customer Letter:

1005

/ 1525
Amanda says...
I am delighted with my SAAB 9-3 Vector Sport Sportwagon. This is the first time I have ever leased a car and it enabled us to get a much more expensive car than we could afford to buy.

Ling provides a fantastic service, very efficient, no hassle and really easy to use, with a quick result. I would definitely use her again and recommend to friends. She is fast and furious person (in a nice sense) who has already done fantastically well. I think she will go much further. Excellent delivery service, everything explained. Thanks a lot.

Amanda Gledhill
Address withheld
Huddersfield
HD3 ***

Editor Note: Wow, what a nice letter, Amanda. Hope you will enjoy the car. You are correct, you can rent a much better car than you can buy, for the same money. Have a great time, driving around Yorkshire. I have many Yorkshire customers, as price and money is very important to Yorkshire people :) I know. - Ling
---
Customer Letter:

862

/ 1525
Rachael says...

It has been a pleasure doing business with you. You responded immediately to all my emails and I was fully aware of the current status of the Freelander.

My Land Rover is perfect. I have passed on your details to a friend of mine who will hopefully be buying from you too. Freelander was delivered when stated in A1 condition. Excellent all round!!!

Rachael Hanley
Address Withheld
Huddersfield
HD8 ***

Editor Note: Well, you might need your 4x4 in the wilds of West Yorkshire in winter, Rachael! It can get very snowy there. I'm glad you are very happy with your new Land Rover, these Freelanders are lovely cars, much better than the old ones. See you again (and your friend), soon! - Ling
---
Customer Letter:

845

/ 1525
Dayn says...

It was such a refreshing change to deal with someone who responds so quickly and with (such a strange) sense of humour :) I couldn't even get a quote from my existing contract hire company - it was like dealing with corporate robots. And... my Mini Cooper arrived 3-weeks early - just in time for Christmas!

Dayn Wilkins
Interactive Multimedia Business Solutions Ltd
Kirklees Media Centre
7 Northumberland Street
Huddersfield
HD1 1RL

Editor Note: Well, Dayn, I cannot always promise to chop 3 weeks off delivery times. But I can always promise a non-robot approach. I simply do my best. Amazing that other companies don't! Anyway, enjoy the Mini, I give you a hyperlink. You have a great company. Interactive Solutions provide effective, engaging web design & development services to a wide client base across the UK. I recommend! - Ling
---
Customer Letter:

547

/ 1525
Jake says...
Ling, I really enjoyed watching you on Dragons' Den and it opened my mind to car leasing. Then, I had a browse on your hilarious website and chose a SAAB 9-5 Estate for just £280 per month over 2-years.

It took about 4 weeks from my expression of interest to receiving my SAAB. The delivery was excellent, friendly, courteous and informative about my new car. You kept me posted all the way along and guided me away from any potential pitfalls. Very easy, very fun and I will be very much back again!

Jake Surman
Address Withheld
Huddersfield
HD8 ***

Editor Note: Wow, these SAABs are big luxury cars and they were so cheap! You snapped up a bargain, Jake. So pleased you were happy with my service, I spend a lot of time making sure customers are happy. You are Managing Director of a renewable energy company - I look forward to seeing a picture of your SAAB with a solar panel and a windsurf sail strapped to the roof. Go and drive your SAAB, see you in 2-years! - Ling
---
Customer Letter:

544

/ 1525
Andrew says...

Ling,

I just want to say KEEP STICKING IT UP THE BIG MANUFACTURERS. You were OVER £100 per MONTH CHEAPER (my red ink - Ling) than the main Honda dealer on my new Honda FR-V (which is a great car!). Your service is second to none. Your own Honda supplier delivered my car on time, excellent. I will recommend you to everyone I know. Thanks for your great service. Talk to you in two years."

P.S. I have just driven the M62 near Huddersfield and spotted your subtle advertising in the form of your infamous rocket launcher, keep up the good work!

Andrew Townend
37A Prospect Road
Lonewood
Huddersfield
HD3 4DY

Editor Note: Hahaha. Yes. I am MUCH cheaper than Honda dealers.

You have saved £2,600

by getting your new car from me, instead of from a Honda dealer. It is overhead question, how do you think they manage to run the very posh garages and pay all the staff? This applies to ALL makes, by the way, the dealers are fixated by posh showrooms and coffee machines. Customers pay for all that rubbish and they pay for the expensive cars the staff swan around in. Obvious, really. Thanks for the delivery comment, I will pass it on to my tame Honda supplier who supplies cars at cost price to me.

And for everyone else reading this, here is a picture of my Missile Truck out on the windswept moor on the M62. Great, eh? Hope everyone appreciates how much I spend on advertising, compared to dealers. After 4 years at 25% depreciation, this truck will have cost NOTHING, so no cost to pass on to customers. Same with my bus. Clever? - Ling
- Ling

---
Customer Letter:

499

/ 1525
Simon says...

"It was a "breath of fresh air" using Ling to hire the RX-8. Other companies came up with long delivery dates, but Ling was the quickest and she delivered all her promises. The car was delivered on time by a friendly man. Excellent.

My wife and I are really pleased, the customer experience was exceptional, keep up the good work!!!"

Simon Hinkley
Squirrel Cottage
Spa Bottom
Fenay Bridge
Huddersfield
HD8 0BB

Editor Note: Simon, well, you may be the last RX8 customer for a while as I am now blacklisted again by Mazda from supplying their cars. What a shame. My customers universally love Mazda cars, and they love my service - just like you. But dealers complain about me, I am too cheap, too vocal and tell the truth. Mazda UK seem to hate me, yet I provide many happy customers for them. This is politics! Still I hope this will change in the future - Ling
---
Customer Letter:

278

/ 1525
Ashley says...

Thank you for giving me a wonderful service, everything was straight forward without complications. Delivery of my Fiat Panda was excellent. Keep sending the sweeties, and I will say more nice things!

Ashley Wilcox
AM+C Wilcox Ltd
33 Robin Hood Way
Clifton
Brighouse
HD6 4LA

Editor Note: You know Ashley, Pandas (animal) actually come from my hometown, Chengdu. So it always makes me smile to deliver same-name car. Even though car breaks down more often than animal. Good job animal is Chinese, not Italian - Ling
---
Customer Letter:

107

/ 1525
says...
I love the website and intend to be a customer later this year. I am surprised that you have not tied yourself up with an insurance company.

A Blaymire
121 Cross Lane
Huddersfield
HD4 6DJ

Editor Note: Hmmm, I keep thinking about recommending insurance company, but then I think "Customers are adults, they can choose own." Simple Google.co.uk search on "car+insurance" gives 10,200,000 results. Why you want to use one that pays commission to me? - Ling
---
| | | |
| --- | --- | --- |
| From your area... | ...or from people... | ...or about a specific car! |
| | | |
You are viewing page 1 of 1 - go to page: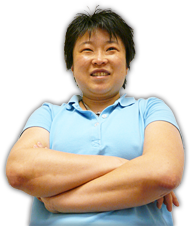 Online Service
Response Times
Quote > Proposal > Order > Delivery
81 CLIENTS IN 'PROPOSAL'
...LING REPLIES IN:
HRS : MINUTES sec
137 CLIENTS IN 'ORDER'
...LING REPLIES IN:
HRS : MINUTES sec
Customers use my secure

LINGO

management system.
Response times above based on last 4 hour period between
9am - 6pm, Mon to Fri -Ling

No Waiting



I am the Viz UK business ambassador!
Post me Ferrero-Rochers! Yum Yum!

Unlike most other internet car leasing sites, I publish all my contact information openly!
...so, you know who I am - Ling



THE UK's FAVOURITE
CAR LEASING WEBSITE!




Boss: Ling Valentine MSc IoD
LING World Headquarters
Vance Business Park
Gateshead, NE11 9NE
Tel 0191 460 9444
Fax 0870 486 1130
sales@LINGsCARS.com
I prefer email to phone - Ling
VAT No: 866 0241 30
Co Reg No: 6178634
Consumer Credit Licence: 663330
Data Protection No: Z1098490
Best Before: 17/08/2007





EXTRA CHEAP


CARS HERE
See 30 cheapest cars!
...get a FREE BADGE!
Collectors item - FREE!
APPLY NOW!


...don't do lease cars, but if they did, they would be done like this - Ling

Play my

brilliant

motoring quiz!
My Nuclear
Missile Truck

Get my latest EMAIL car updates!

PLAY BOTTOM TRUMPS!
Click to see my LIVE lease car customers! - Ling