CUSTOMER LETTERS
1525 LETTERS!
More customer letters than any other car sales site IN THE WHOLE WORLD! - Ling
You are viewing page 1 of 1 - go to page:
| | | |
| --- | --- | --- |
| From your area... | ...or from people... | ...or about a specific car! |
| | | |
Customer Letter:

1339

/ 1525
Kabir says...

Hi Ling, thank you for your efficient and quality service in relation to my Honda CRV. I managed to do all communications online without having to telephone once! Good delivery.

Kabir Hussain
5 Fulton Court
4 Harston Drive
Enfield
EN3 6GN

Editor Note: This is my goal! To have a truly online service that is 10 times better than traditional methods. I NEVER heard your voice, yet I feel I got to know you well, and you are very happy. This efficiency means cheaper cars, which is what matters. Have a great time in the CRV! Thanks, Kabir. - Ling
---
Customer Letter:

924

/ 1525
Nick says...
Hello Ling,

A very different and "unique" way of doing business, strangely enjoyable if a little eccentric! Nonetheless, would definitely recommend your approach to others, not sure about the sweets, though!

Good delivery of my new Audi A3. My best regards,

Nick Jacobs
Millharbour Print Ltd
Unit 12
Cranbourne Industrial Estate
Cranbourne Road
Potters Bar
EN6 3JN

Editor Note: Nick, hahahaha, another victim of the poison sweets. The sweets are a luck-of-the-draw thing, it depends what terrible ones are available when I go to China. Never mind, you seem happy with the Audi A3, enjoy! I give you hyperlink for Google benefit. - Ling
---
Customer Letter:

261

/ 1525
Richard says...

Dear Ling,

Our new metallic black 2.0 SDI Golf arrived on Friday and is fantastic - Thank you very much.

Both my wife and I are really pleased with the car and would like to thank you for a wonderful and easy to use service - it was painless :). Many thanks again.

Richard and Jane Botham
28 Victoria Road
New Barnet
EN4 9PF

Editor Note: Richard and Jane, I'm very glad you are pleased. I used to live in Whetstone, so not too far from you. It was really easy to nip down into Chinatown, and I miss that! Hope you REALLY enjoy car for next couple of years! - Ling
---
Customer Letter:

182

/ 1525
Neil says...
This is the best site in the world.

Neil Beattie
Uvedale Cottage
1 Holly Walk
London
EN2 6QD

Editor Note: ...and that's the best letter in the world, Neil! I send you free lunch and plum pudding (beware! Dried plum can make you shit like hell!) - Ling
---
Customer Letter:

154

/ 1525
Daniel says...
Warning! This website is seriously addictive and can seriously affect your work rate!

Daniel Beacock
59 West End Lane
Barnet
EN5 2SB

Editor Note: Daniel, maybe you confusing me with asian babe porn site? Congratulations on winning teeshirt in my quiz! - Ling
---
| | | |
| --- | --- | --- |
| From your area... | ...or from people... | ...or about a specific car! |
| | | |
You are viewing page 1 of 1 - go to page: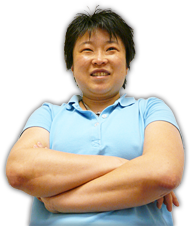 Online Service
Response Times
Quote > Proposal > Order > Delivery
82 CLIENTS IN 'PROPOSAL'
...LING REPLIES IN:
HRS : MINUTES sec
137 CLIENTS IN 'ORDER'
...LING REPLIES IN:
HRS : MINUTES sec
Customers use my secure

LINGO

management system.
Response times above based on last 4 hour period between
9am - 6pm, Mon to Fri -Ling

No Waiting



I am the Viz UK business ambassador!
Post me Ferrero-Rochers! Yum Yum!

Unlike most other internet car leasing sites, I publish all my contact information openly!
...so, you know who I am - Ling



THE UK's FAVOURITE
CAR LEASING WEBSITE!




Boss: Ling Valentine MSc IoD
LING World Headquarters
Vance Business Park
Gateshead, NE11 9NE
Tel 0191 460 9444
Fax 0870 486 1130
sales@LINGsCARS.com
I prefer email to phone - Ling
VAT No: 866 0241 30
Co Reg No: 6178634
Consumer Credit Licence: 663330
Data Protection No: Z1098490
Best Before: 17/08/2007






PLAY BOTTOM TRUMPS!


...don't do lease cars, but if they did, they would be done like this - Ling
...get a FREE BADGE!
Collectors item - FREE!
APPLY NOW!
Click to see my LIVE lease car customers! - Ling
My Nuclear
Missile Truck

EXTRA CHEAP


CARS HERE
See 30 cheapest cars!

Get my latest EMAIL car updates!