CUSTOMER LETTERS
1525 LETTERS!
More customer letters than any other car sales site IN THE WHOLE WORLD! - Ling
You are viewing page 1 of 1 - go to page:
| | | |
| --- | --- | --- |
| From your area... | ...or from people... | ...or about a specific car! |
| | | |
Customer Letter:

1437

/ 1525
Richard says...
Service from Ling was always very good. Staff were courteous, the only downside was the delivery slipping, however I can say that Ling did everything possible, where the dealer fell down. The continuous slipping of dates for my A3 made it very difficult to sell my old car etc. Would have expected a hire car.

Richard Gauld
63 Drillfeild Road
Northwich
CW9 5HU

Editor Note: Well, it was not the dealer, Ric, it was Audi in Germany. Frankly the UK dealers are blameless in this. There has been such a demand for A3s (and TTs and Golfs), the factories could not cope - and with the strong Euro, UK build slots were diverted to European slots to maximise profits for Audi. This was very annoying and has affected most Audi customers all over the UK (retail customers and my customers alike). You are not the only one to be annoyed, every Audi dealer in the UK has been pulling their hair out. Reason no hire car was possible is that Audi did not give any support to the dealers, hence everyone was out of pocket (due to cashflow). Grrrr. What else can I say, except - bloody Germans! Glad you differentiate between my service, and Audi's service. Thanks :) - Ling
---
Customer Letter:

1233

/ 1525
Lee says...

I love ding-a-ling and her team! She did everything that she promised - and more - when my C-Crosser turned up bang on time. It had an additional DVD player built in and a music system with a 30Gb hard drive!! Happy days! Excellent delivery, I was very happy with the dealer service. Thank you Ling and all of your team. See you in 2-years!

Lee Larkin
15 Ambleside Close
Winsford
Cheshire
CW7 2RU

Editor Note: Louie, what a nutter you are! Hahahaha. Whenever I get the option to grab a higher spec car, I do, but that's not very often. In this case, you won the lottery! Nice to get a £thousand of stuff for nothing, eh? Happy days indeed. Enjoy the DVD and music! Have a great time in the C-Crosser. - Ling
---
Customer Letter:

1223

/ 1525
Leighton says...

Delivery and financial set up all went very smoothly - impressed with the speed and efficiency. All questions were answered quickly. I'm very pleased with the Zafira, thanks.

Just one thing, (this was a slightly used Zafira - Ling) delivery chappie did not mention the damaged alloy wheel that had been touched up with alloy paint - a bit naughty. But, this was the only problem.

Leighton Morris
8 Chadwicke Close
Stapeley
Nantwich
CW5 7NF

Editor Note: Leighton, yes. I sourced these nearly new cars in demand from customers who wanted to knock even more £££ off in respect of credit crunch, a sensible thing. But, they are 6-months old and about 8,000 miles. However, I am disappointed that ONCE AGAIN it is the motor-trade element of the delivery that lets things down by not being totally honest about the car! When will they learn? They should treat customers with transparency - you are not stupid, and you will see right through their silly games "hiding" these problems. You knew you were not getting a brand new car, the slight (tiny) damage was not an issue, it was the deception. I totally agree! Supplier kicked. Apart from that, thanks. You were a super customer! - Ling
---
Customer Letter:

1097

/ 1525
David says...

Great service with good communication. All went amazingly smoothly. Very impressed. Refreshing change to "normal" leasing companies. Excellent delivery of my Mercedes A-Class, did exactly what they said they would.

David Pollard
89 Clonner Field
Stapeley
Nantwich
CW5 7GU

Editor Note: Dave P, why "amazingly" smoothly???? Wahhhhh! I am glad I am not "normal", hahaha! Normal leasing companies insist on phone calls, work via post-it notes and take ages to return communication. This is not me. I do things fast, all web-based for security and never use a post-it note. Still, apart from that rubbish, glad you like your new A-Class! - Ling
---
Customer Letter:

1011

/ 1525
David says...

Hi Ling,

Just to let you know I took delivery of my car this morning. Thanks for the great service. I am now driving it to the local hospital to have my stomach pumped after eating the noodles you sent!! I couldn't read the instructions but I think it would have been better if I had boiled them instead of eating them straight from the bag!

Thanks again.

David Kerr
Address Withheld
Nantwich
CW5 7GU

Editor Note: Dave, they are only a few months out of date, you have a weak British stomach! At least you were not sick in your new Merc A-Class! Gotta say, Mercedes customers should NOT have a sense of humour, according to Mercedes_Benz UK, you should hate my service and want to pay £1,000s more for patronising dealer ambience. - Ling
---
Customer Letter:

539

/ 1525
Patricia says...

"Ling Valentine is the best!

She does exactly what she says on her tin ...oooops! I mean her website! Get a car from Ling and DRIVE HAPPY! Many, many thanks."

Patricia Brown
Heath Farm
Whites Lane
Weston
Crewe
CW2 5NN

Editor Note: Oh, you make me blush, Pat. On my tin, it says: "MADE IN CHINA" hehehe. I just try my best and do not have the typical motor-trade hangups of trying to extract every penny - just give you what you want. Thanks for comments, have a fantatic zoooomy time in your new shape Hyundai Coupe, enjoy all the leather etc - Ling
---
Customer Letter:

179

/ 1525
Geoff says...

Ling,

Very impressed with your service and efficiency. Only complaint is that nobody called to say when the VW Golf was arriving and it was only by luck that I was here to sign for it.

Geoff Davies
RKD Computers
Electra Way
Crewe
CW1 6GL

Editor Note: Isn't it strange how dealers invest about a million pounds in flashy showrooms and stock and people, they sing the corporate tune, look slick, then let things down by not making a simple phone call to tell me or the customer the delivery time. When WILL they learn to do things perfectly? Ho, hum. Small mistake, but could have cost them a lot of money messing around delivering twice. Never mind, I'll kick their ass. Enjoy Golf, Geoff! - Ling
---
| | | |
| --- | --- | --- |
| From your area... | ...or from people... | ...or about a specific car! |
| | | |
You are viewing page 1 of 1 - go to page: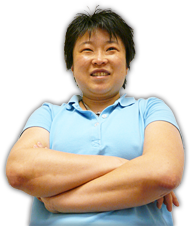 Online Service
Response Times
Quote > Proposal > Order > Delivery
88 CLIENTS IN 'PROPOSAL'
...LING REPLIES IN:
HRS : MINUTES sec
153 CLIENTS IN 'ORDER'
...LING REPLIES IN:
HRS : MINUTES sec
Customers use my secure

LINGO

management system.
Response times above based on last 4 hour period between
9am - 6pm, Mon to Fri -Ling

No Waiting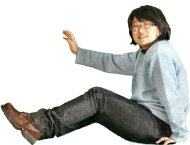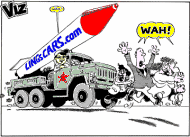 I am the Viz UK business ambassador!
Post me Ferrero-Rochers! Yum Yum!
Unlike most other internet car leasing sites, I publish all my contact information openly!
...so, you know who I am - Ling
THE UK's FAVOURITE
CAR LEASING WEBSITE!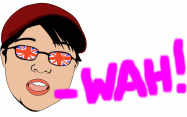 Boss: Ling Valentine MSc IoD
LING World Headquarters
Vance Business Park
Gateshead, NE11 9NE
Tel 0191 460 9444
Fax 0870 486 1130
sales@LINGsCARS.com
I prefer email to phone - Ling
VAT No: 866 0241 30
Co Reg No: 6178634
Consumer Credit Licence: 663330
Data Protection No: Z1098490
Best Before: 17/08/2007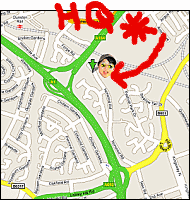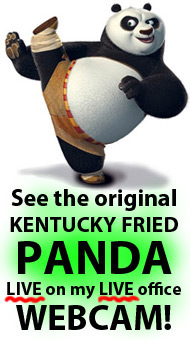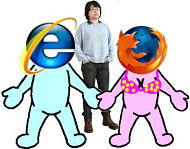 Click
to see my LIVE lease car customers!
- Ling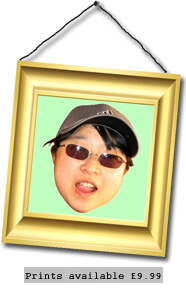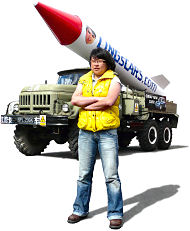 My Nuclear
Missile Truck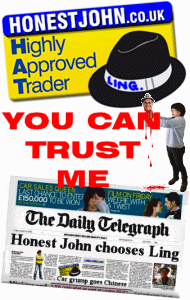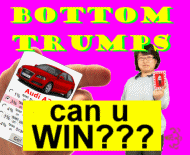 PLAY BOTTOM TRUMPS!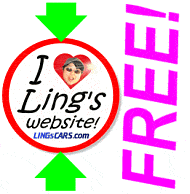 ...get a FREE BADGE!
Collectors item - FREE!
APPLY NOW!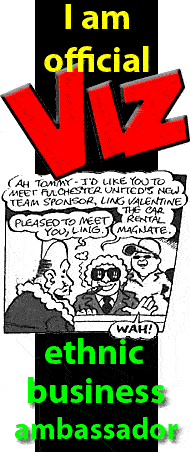 Play my

brilliant

motoring quiz!


Get my latest EMAIL car updates!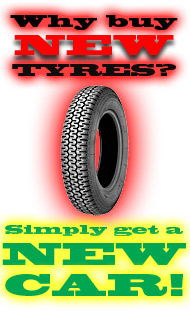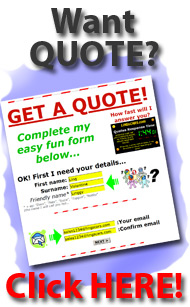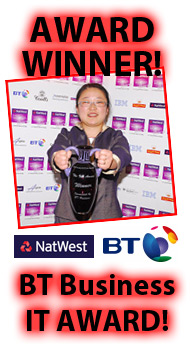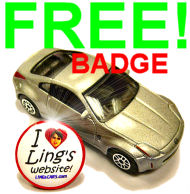 ...get a FREE BADGE!
Collectors item - FREE!
APPLY NOW!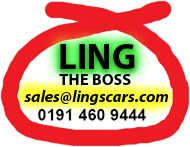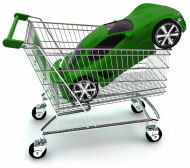 EXTRA CHEAP


CARS
HERE
See 30 cheapest cars!