CUSTOMER LETTERS
1525 LETTERS!
More customer letters than any other car sales site IN THE WHOLE WORLD! - Ling
You are viewing page 1 of 1 - go to page:
| | | |
| --- | --- | --- |
| From your area... | ...or from people... | ...or about a specific car! |
| | | |
Customer Letter:

1485

/ 1525
Rollo says...

I've never experienced such a friendly and helpful company … I already have my mind set on a much more up-market vehicle next time, and I will, without doubt, be using LingsCars in the future. Average dealer - Dealer was ok. Lombard however forgot to set up my direct debit order then sent me a snotty letter saying I was behind with payments! If only they were as efficient as LingsCars...

Rollo Davies
3 Manor Road
Swanscombe
DA10 0ES

Editor Note: Well, Rollo, Lombard have now withdrawn from the market. So, we don't have to put up with that inefficiency any more. They are RBS, enough said. You are not the first customer to say this has happened. But it was sorted. I am glad you found me friendly and helpful, I do not bite :) Hahaha! Great to have you on board! - Ling
---
Customer Letter:

1283

/ 1525
Marie says...

Loving our new Renault Koleos, Ling. It's a real head turner, and still the only one we've seen on the road. Thanks so much for sorting out such a great deal, on this our second car from you. We will be sure to be back at the end of the 3-years! Great car, great deal, great service. Your website is as crazy as you are. Excellent delivery of the Koleos, very efficient and on time.

Marie Atkinson
27 Shirley Road
Sidcup
Kent
DA15 7JW

Editor Note: Marie, always great to see customers returning to grab another car. These Koleoses (???) are really good value, cheaper than anything else in a similar size. I wish Renault took the same attitude with all their cars! You are a finance and admin professional, so glad you work out my deals are the best value, hehe. See you in 3-years! - Ling
---
Customer Letter:

1215

/ 1525
Diane says...

Absolutely excellent service, best website I've ever seen or used. The best car deals in the UK! Communication was second to none. I have been recommending LINGsCARS ever since. Will I get a discount on the next car I lease? Good timely delivery on my new Honda Civic, the car had to travel a long way.

Diane Marsh
Address Withheld for security
Kent
DA12 ***

Editor Note: Diane, that is a stunning note, thanks. As you are a director of a Pharma company I withhold your address to stop the loonies burning your cat. I do appreciate your comments, and we certainly had a great chat while you were getting your new Civic. That is a great, cheap car! Enjoy it. - Ling
---
Customer Letter:

1214

/ 1525
Craig says...

Many thanks for a fast, smooth transaction to grab my new Peugeot 307CC. Will recommend you to anyone I know who needs a new car.

Craig Outram
Colt Lodge
9 New Barn Road
Longfield
DA3 7LQ

Editor Note: Short letter Craig, but sweet. Use sunscreen when you drive your new CC with the top down! Can you smell the hops, yet? - Ling
---
Customer Letter:

1085

/ 1525
Sally says...

First class service. Cars and me don't mix usually but using Ling was so easy. Communication was excellent with lots of fun things to keep down the stress levels to nil! Highly recommended for female drivers and those who have not leased or rented a car before. Car arrived 9.30am from Manchester – fantastic timing! No more bank loans for the car. Excellent delivery. Fantastic timing to arrive at 9.30 Manchester - London.

Sally Mckone
19 Baldwyns Park
Bexley
Kent
DA5 2BE

Editor Note: Sally, you were star customer, so lovely! Now you have a lovely new Merc A-Class. Thanks for super comments. As you are a headteacher, you appreciate my systems. Thanks. Don't let kids scratch it! - Ling
---
Customer Letter:

953

/ 1525
Marie says...

We had a few issues bottoming out a quote mainly as we weren't sure what exact model, mileage and extras we wanted. It was been great to be dealing with a real person to grab a great lease deal. The prices are very competitive and the personal service has been great.

Also, whilst it is a pain we value the lengths that LINGsCARS goes to, to prevent identity fraud. When our 3 year are up I'm sure we will be back for another car from you!

Excellent delivery, the chap was very helpful dealing with post delivery queries.

Marie Atkinson
address withheld
Sidcup
DA15 ***

Editor Note: Yes, Marie, I take many more measures than standard to avoid ID theft. I like to protect my customers. Yes, it is a pain sometimes, but would make it impossible for a thief. I have since added further online https server security to communications and documents. No one else in my industry seems to do this, or any of the stuff you know about that I cannot reveal here, it is a scandal. So pleased you are happy with the Grand Scenic, and my service, see you in three years! :) - Ling
---
Customer Letter:

937

/ 1525
David says...

Being the second car I've leased from Ling, I knew what to expect and wasn't at all disappointed. I did have problems with the finance people but once Ling had helped me sort these out, the car was delivered nice and early on the morning it was promised. If you want a driver's car, look elsewhere. If however you need seats/space there's no nicer car to be in than the Citroen. Its vast windscreen makes the interior a really nice place to be.

If only Ling could come down and sort out my local Citroen dealership. Their customer service is as awful as Ling's is excellent.

I'll continue to recommend Ling to anyone who will listen (despite the fact that I think one day, she'll end up in a padded cell wearing a straight jacket). Until then, I shall remain one of her growing number of grateful and loyal, returning customers.

David Vincent
Thorne Marketing
Unit 20 Acorn Ind Park
Crayford
Dartford
DA1 4AL

Editor Note: David, you are sooooooooo sweet! Thanks! I do my very best for you. I must say that the Citroen dealers I deal with are VERY good, but I also agree that there are some terrible ones out there. These C4 Picassos are fantastic futuristic cars and I hope you love it. I wonder if I will be alone in my padded cell? I think most customers I deal with are totally bonkers, too, hehehe! - Ling
---
Customer Letter:

424

/ 1525
Pamela says...
"My Skoda Fabia is brilliant and great advertising for my "Pink Frog Cleaning Company". Thanks, Ling, for being helpful, efficient and a really good person to deal with - I will certainly use you again! Delivery of my car was excellent - a very reliable service."

Pamela MacDonald
Pink Frog Cleaning Company
Twyn Gables
Newlands Lane
Meopham
DA13 0RD

Editor Note: Wow, that Fabia must look quite cute with a big pink frog on the roof! Frog is actually delicious, I always eat frog in China. Great on the bbq, but they are never pink. Enjoy bloody VW Polo-in-drag, Pam! - Ling
---
Customer Letter:

293

/ 1525
David says...

"Dear Ling,

The Mazda 5 arrived on time. The car itself is fine, every bit as practical as I knew it was and a bit more fun to drive than I expected. Your service was excellent and I'm looking forward to contacting you again for a replacement in two years time. Meanwhile, I'll recommend you whenever I get an opportunity and I'll keep an eye on your website - keep up the good work."

David Vincent
Thorne Marketing
Unit 20 Acorn Ind Park
Dartford
DA1 4AL

Editor Note: David, thanks for nice letter! Mazda 5 is excellent car, becoming more and more popular. It is related to MX-5 and RX-8, so should have some sporty character. Bear in mind it will be slightly radioactive, being built in Hiroshima! - Ling
---
Customer Letter:

188

/ 1525
Mark says...

Well, everything was going well until I tried to digest the Chinese sweet (Red Tea boiled sweet, hehe - Ling) enclosed in your correspondence!! 'Interesting' is the only polite word I can use to describe it! (Red Tea sweet damn nice!!! You crunch! Typical English man always crunch! You should suck, not crunch! Enjoy, not choke!!! - Ling)

But seriously, the whole operation getting my Saab 9-3 from start to finish has been extremely simple and stress-free. And I should know as I own a motor retail outlet.

'So what's the catch?' I hear people cry. - Well to be honest there isn't one! Ling's approach is that of someone who really cares about her customers and their individual needs.

Over the years I have dealt with many contract companies with varied results. Therefore, I can 100% recommend Ling and LINGsCARS.com, in that respect. All I can say is keep up the good work...

PS. Do I get commission for the above???

Mark P Humphries
Grove Autos
23 The Grove
Gravesend
DA12 1DX

Editor Note: He, he, he... your commission is in the form of cheap car, boiled sweet and painless service, Mark. If you not say nice things, I treat you like normal, terrible contract company you have experienced in past. I tell you lies about car, mislead you about price, misinform you about the delivery, make mistakes on documents, ignore your phone calls, rob you for more commission and send you NO CHINESE SWEETS! Also, I would give you Chinese Burn, hehe. So pleased that people in motor trade appreciate my hard work and say damn nice things!! Thanks - Ling
---
| | | |
| --- | --- | --- |
| From your area... | ...or from people... | ...or about a specific car! |
| | | |
You are viewing page 1 of 1 - go to page: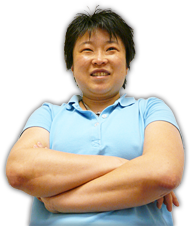 Online Service
Response Times
Quote > Proposal > Order > Delivery
88 CLIENTS IN 'PROPOSAL'
...LING REPLIES IN:
HRS : MINUTES sec
153 CLIENTS IN 'ORDER'
...LING REPLIES IN:
HRS : MINUTES sec
Customers use my secure

LINGO

management system.
Response times above based on last 4 hour period between
9am - 6pm, Mon to Fri -Ling

No Waiting



I am the Viz UK business ambassador!
Post me Ferrero-Rochers! Yum Yum!

Unlike most other internet car leasing sites, I publish all my contact information openly!
...so, you know who I am - Ling



THE UK's FAVOURITE
CAR LEASING WEBSITE!




Boss: Ling Valentine MSc IoD
LING World Headquarters
Vance Business Park
Gateshead, NE11 9NE
Tel 0191 460 9444
Fax 0870 486 1130
sales@LINGsCARS.com
I prefer email to phone - Ling
VAT No: 866 0241 30
Co Reg No: 6178634
Consumer Credit Licence: 663330
Data Protection No: Z1098490
Best Before: 17/08/2007





My Nuclear
Missile Truck
...get a FREE BADGE!
Collectors item - FREE!
APPLY NOW!

EXTRA CHEAP


CARS HERE
See 30 cheapest cars!
...get a FREE BADGE!
Collectors item - FREE!
APPLY NOW!

PLAY BOTTOM TRUMPS!
Click to see my LIVE lease car customers! - Ling


...don't do lease cars, but if they did, they would be done like this - Ling

Get my latest EMAIL car updates!