CUSTOMER LETTERS
1525 LETTERS!
More customer letters than any other car sales site IN THE WHOLE WORLD! - Ling
You are viewing page 1 of 1 - go to page:
| | | |
| --- | --- | --- |
| From your area... | ...or from people... | ...or about a specific car! |
| | | |
Customer Letter:

1242

/ 1525
Lon says...

This Renault Koleos is my second Ling Lease and the service was just as good as the first one. It really is important to us small businesses to have this quality of service with every email answered in rapid fashion and always being kept informed on timescales. We thoroughly recommend Ling's services to others looking to lease a vehicle.

In complete contrast, the Renault dealer was poor with aborted delivery, second key missing (subsequently arrived) no apology from them.

Lon Jeal
Milstar Data Systems Ltd
17 West Lane
Hayling Island
Hampshire
PO11 0JH

Editor Note: Yes, this dealer was 100% shit. In terms of shit - this was dog shit, not cow shit. How on earth they survive in the recession I don't know? I had to spit blood to get that stuff sorted for you Lon. All I can say is sorry, and I'm glad you recognise the ocean of difference between me and the dealership. Some dealers are my constant weak link. Like pushing watery string uphill. Still, you are happy now, and I will see you in a couple of years! Ciao! - Ling
---
Customer Letter:

1105

/ 1525
Alan says...

This was the easiest purchase I have ever made. Nothing was too much trouble for Ling (she even gave me advice on broadband). The car arrived on time and exactly as promised. Keep up the good work. Excellent service, my Astra Sport Hatch arrived as promised.

Alan Whittaker
34 Megson Drive
Lee On Solent
PO13 8BA

Editor Note: hahaha, Alan, well, good to get someone onto fast broadband, as well as into a fast car! You should note I am expert on Counter-Revolutionary criticism and capital punishment, if you need advice on that subject, too. As you are a branch manager of Allied Carpets, you may find it useful. You were a perfect customer, thanks :) Glad you liked my service. Careful with the static from the carpets, it can blow up a cable modem. - Ling
---
Customer Letter:

1091

/ 1525
Simon says...

Ling, from the start you were great. Your quote was £20 per month cheaper than the VW dealer. You made it a smooth easy transaction. Thank you for all your help. Good delivery by a very nice guy who dropped of the Golf.

Simon Harman
Pds Instruments Ltd
Unit 7 Broadmarsh Business and Innovation Centre
Hart Farm Way
Havant
PO9 1HS

Editor Note: Yes, Simon. I am usually a lot cheaper. I do not have glass palace and 40 staff and franchise requirements to support. This is why the dealers are falling like flies in the Credit Crunch. As you a director of a Electronic Test And Measurment Equipment company, I appreciate comments. Thanks. - Ling
---
Customer Letter:

1068

/ 1525
Michele says...

We came onto the site looking for a Qashqai, but the manner in which you present the cars made it very easy for us to make price comparisons of similar vehicles, hence we spotted the Antara, as possibly being a better car at a cheaper rental. We've now had the car a few months and it has been faultless, we still keep finding new extras that we didn't even know were on it (like the heated seats that are very much appreciated at this time :-) ) that just make us realise what a bargain you have given us..

So far so good, but what people have to realise is that within just weeks from spotting it on your website we had this car sitting on our driveway, and much of the delay being due to our desire to wait to have it delivered on a new reg plate... I'm still waiting on my own company-arranged lease car that I'd just ordered around the same time... so much for the power of the big guys... I'll be looking to you Ling when I next come to renew.

And another comparison for you, in ordering my company vehicle I've had numerous discussions with my lease company... they have the paperwork, they don't have the paperwork, who am I, sorry?... contrast that with Ling's online system... clear visibility of all dialogue, secure delivery/availability of all documentation and I'm yet to suffer any identity theft, so I'm confident that its safe..

In life I tend to be quite cynical of things that sound positive, especially where spending my money is concerned, so to think that we have undertaken what is a major financial commitment to us, based purely on online interaction is testament to the honesty and openness that you presented, Ling and I'm very pleased to say, you never once let us down!

Keep up the good work. We'll be back and are already telling our friends and family to do the same.

Michele Hotchkiss
25 Highfield Lane
Oving
Chichester
PO20 2DL

Editor Note: Wow, what a fantastic letter. I really appreciate the time you take. So pleased you like the online system, quite a few companies have shown interest in it. I am developing it further :) Thanks for the comparison to the Big-Boys, they are constantly trying to black-list me. Really. I have to fight them every day. Great to hear you love your Antara!!! :) - Ling
---
Customer Letter:

759

/ 1525
Andrew says...

I cannot recommend LINGsCARS highly enough.

From beginning to end - from the crazy website through to the crazy emails and phone calls - the whole process was just superb. Ling promised the car two weeks sooner and £10/month cheaper than any other company and delivered as promised.

Just fantastic - great service. Good delivery. Thanks for everything. Will be back in 2-years for the next deal!

Andrew Thorpe
Corner Barn
Rotten Row
Sidlesham
PO20 7QS

Editor Note: Mike Alpha Romeo Kilo, Lima India November Golf. Nissan Qashqai on finals, hehehehe, glad you like the "crazy" everything - I really enjoyed having you as a customer. You are a bloody Air Traffic Controller at NATS, so I'm glad you enjoyed my organisation, your Nissan Qashqai "landed" exactly on time :))) Every car delivery is a good one, as long as I walk away from it without getting chewed up by the customer, eh? - Ling
---
Customer Letter:

625

/ 1525
Barry says...

As usual, Ling. A first class service. Excellent delivery. Couldn't ask for better service. Bless ya :)!

Barry Doswell
Pneumatic Solutions Int Ltd
Stratfield Park, Elettra Ave
Waterlooville
PO7 7XN

Editor Note: Barry, This is the second Mondeo you have taken, great to have you back just a few weeks after the first. I love customers who come back for more punishment, means I must be doing something right! - Ling
---
Customer Letter:

587

/ 1525
Barry says...

What a fabulous service Ling. The thing we liked about LINGsCARS.com is that when you call or e-mail you actually get to talk to Ling and not some answer machine. This was our first rented vehicle and I can't fault the process or service received even if I wanted to. The service was personalise, your not left feeling like "just another customer". The price we were given was great; the service received was first class - we were constantly updated on our order process, and more importantly all of our queries we dealt with immediately - you cannot ask more than that. On top of all of that you get Ling's great sense of humour. Would we use LINGsCARS.com again? Yes, without hesitation!

Barry Doswell
Pneumatic Solutions Int Ltd
Stratfield Park, Elettra Ave
Waterlooville
PO7 7XN

Editor Note: Wow, what a wonderful letter! Of course you speak to me, why not? I often wonder why other companies use the call centres. Glad you like my sense of humour, especially being Pneumatic Solutions, you are full of hot air, hehehee. Ooooops! Thanks, Barry! Enjoy the Mondeo - Ling
---
Customer Letter:

522

/ 1525
Jayne says...

"I found Ling very easy to deal with and I received my wonderful new car very speedily with no problems at all. Thanks very much - I have recommended you to everyone I know."

Jayne Cunningham
69 Lovett Road
Portsmouth
PO3 5EX

Editor Note: Jayne, how wierd! This is the second SAAB convertible I have supplied to a female financial adviser, recently. Hope the summer is glorious, you should wear plenty of cream on your nose - noses burn so easily in convertible cars! - Ling
---
Customer Letter:

475

/ 1525
Michael says...

"Top website, top service, I would recommend to everyone. This is the easiest way to rent a car. Long live Ling!"

Michael Shafer
120 The Causeway
Bognor Regis
PO21 4PQ

Editor Note: Michael, you write short and sweet letter, just like your short and sweet Mini Cooper! Thanks for being such an easy customer to handle, and thanks for waiting patiently while they built your Mini - Ling
---
Customer Letter:

474

/ 1525
Lon says...

"Having been let down by two other leasing companies, I turned to Ling in a state of minor panic! With a really tight deadline, Ling not only delivered as promised but she made the whole experience a pleasure. There were no non-returned calls, no emails into black holes, just a responsive service with a great end product. As we are a small company, this type of service is so important - totally recommended 100%. The car was delivered on time, to the minute, friendly driver, clean car."

Lon Jeal
Milstar Data Systems Ltd
17 West Lane
Hayling Island
PO11 0JH

Editor Note: Lon, glad to be able to rescue your situation. I often wonder why most other companies are so bad at communication... dunno, really. But they are. It is not the rocket science, is it? - Ling
---
Customer Letter:

336

/ 1525
Paul says...

"Hi Ling,

Just to say thanks for the service it was very good, SAAB arrived yesterday and on time so many thanks."

Paul Maxwell
189 Haselmere Road
Southsea
PO4 9DF

Editor Note: Paul, you have just received convertible in middle of a heatwave! How good is that? God of car deliveries has been looking after you. - Ling
---
Customer Letter:

109

/ 1525
Robert says...
This site is just so mad it is interesting beyond belief! I may even lease a SAAB from Ling just because she is so funny.

Robert Hazard
2 Millington Drive
Selsey
PO20 0FF

Editor Note: Robert. WHAT YOU MEAN "may even"??? ...However, I glad you say site is mad, not Ling is mad. Mad is in mind of visitor. If this too deep for you, then you too dumb to drive SAAB! Did you know I am also psychotherapist in spare time, in between evening in Chop Suey House and night shift in Laundry? - Ling
---
| | | |
| --- | --- | --- |
| From your area... | ...or from people... | ...or about a specific car! |
| | | |
You are viewing page 1 of 1 - go to page: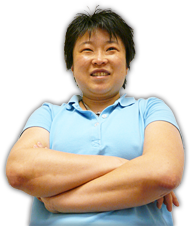 Online Service
Response Times
Quote > Proposal > Order > Delivery
88 CLIENTS IN 'PROPOSAL'
...LING REPLIES IN:
HRS : MINUTES sec
153 CLIENTS IN 'ORDER'
...LING REPLIES IN:
HRS : MINUTES sec
Customers use my secure

LINGO

management system.
Response times above based on last 4 hour period between
9am - 6pm, Mon to Fri -Ling

No Waiting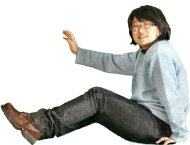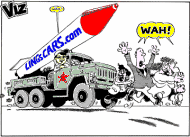 I am the Viz UK business ambassador!
Post me Ferrero-Rochers! Yum Yum!
Unlike most other internet car leasing sites, I publish all my contact information openly!
...so, you know who I am - Ling
THE UK's FAVOURITE
CAR LEASING WEBSITE!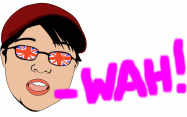 Boss: Ling Valentine MSc IoD
LING World Headquarters
Vance Business Park
Gateshead, NE11 9NE
Tel 0191 460 9444
Fax 0870 486 1130
sales@LINGsCARS.com
I prefer email to phone - Ling
VAT No: 866 0241 30
Co Reg No: 6178634
Consumer Credit Licence: 663330
Data Protection No: Z1098490
Best Before: 17/08/2007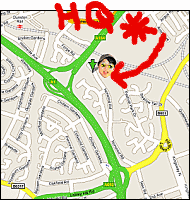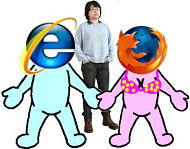 Click
to see my LIVE lease car customers!
- Ling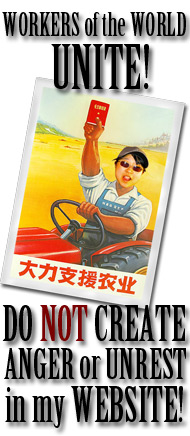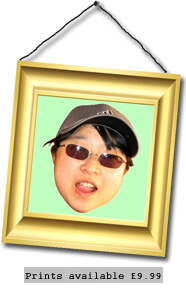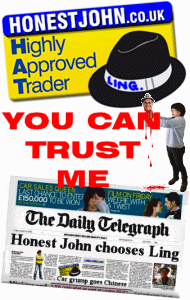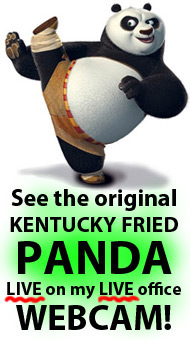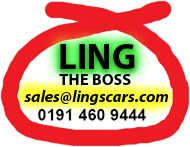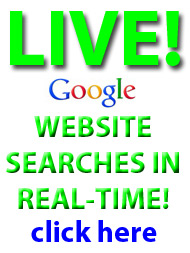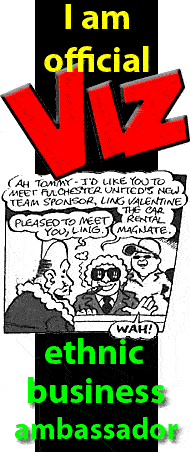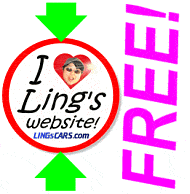 ...get a FREE BADGE!
Collectors item - FREE!
APPLY NOW!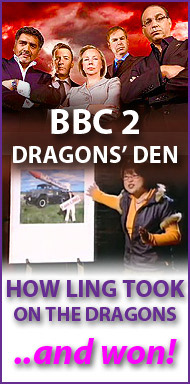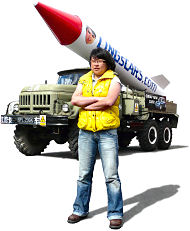 My Nuclear
Missile Truck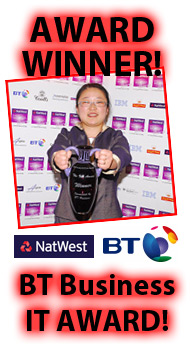 Get my latest EMAIL car updates!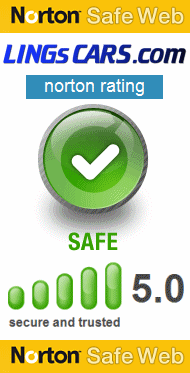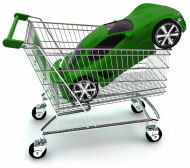 EXTRA CHEAP


CARS
HERE
See 30 cheapest cars!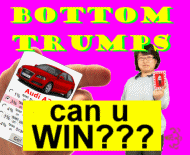 PLAY BOTTOM TRUMPS!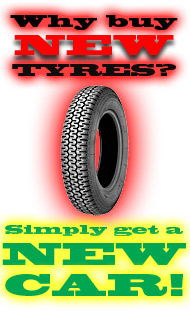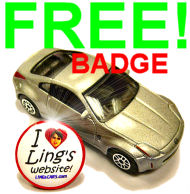 ...get a FREE BADGE!
Collectors item - FREE!
APPLY NOW!