LING'S WEBCAM FAQ:

Are those traffic lights real?
Yes! There is another set of traffic lights, hidden to the left of the camera, too! They keep my staff awake with visual stimulation in the same way that my website invigorates my visitors!
What does the TV do?
The TV keeps everyone in my office aware of all my customers and visitors online, and tells me who is visiting my website. The TV also displays the waiting time for proposal and sales (Emma C, Wot Went Wong and me) and admin (Guy, Holly and Jon) replies. It also shows the LIVE state of my Phenom-powered webserver (based in Bytemark, Manchester), by displaying CPU, RAM and MySQL usage. This is all because my website is massive and intensive and needs keeping a beady eye on.
What about the small Jeep?
That is a zero-emission battery-powered car (just like a Nissan Leaf) that we sometimes race around the office, for prizes. That can be dangerous and violates health and safety regulations.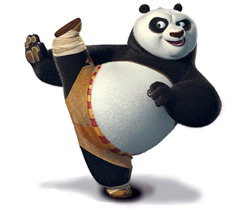 What the hell is the giant fat Panda??
Don't tell Dreamworks, ssssh. They will kill me for IP infringement. That is my pet Kentucky Fried Panda. It just looks a bit like Kung Fu Panda. But isn't. I keep the pet panda to remind me of my hometown, Chengdu (in China), which is where the pandas come from. Kentucky Fried Panda handles all my customer complaints. Hence, I don't get any :)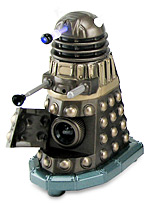 What does Delek do?
Delek is my pet administrator. He handles automated replies and deals with awkward customers. I keep him on a very short leash and he is not allowed to use his egg-whisk. Delek types replies using his plunger, and his spelling sucks (heh). His favourite saying is: "a can of 3 in 1 a day keeps the Doctor away".
Why are you hiding on the webcam?
My monitors are big... I do get up from my seat now and again, but my desk is on a raised plinth because A) I am quite small, and B) I keep an eye on my staff from up there.
How can I interact with your staff?
I have made you a special button, which when pressed will play "The Proclaimers" in my office. This will encourage Guy to get annoyed at the webcam, because he is Scottish. Do not press the button if you're easily offended, or if children are watching! Pressing it too much spoils the fun though and he will stop responding as the noise drives him mad.
Why so many monitors?
Each operative has two 28" monitors (except Jamie who is the Mac fag), because we like things big and we like loads of screen space.
Where did you get the cerise sofas from?
Ikea.
Are the plants real?
No, they are all plastic. I am real.