CUSTOMER LETTERS
1525 LETTERS!
More customer letters than any other car sales site IN THE WHOLE WORLD! - Ling
You are viewing page 1 of 1 - go to page:
| | | |
| --- | --- | --- |
| From your area... | ...or from people... | ...or about a specific car! |
| | | |
Customer Letter:

1119

/ 1525
Steve says...

Such an easy transaction - Thank you Ling. Meant I could carry on with my business whilst this Citroen Nemo van purchase just happened (magic!)

Steve Thompson
Step Into Management
Trewartha
Blowinghouse Hill
Redruth
TR15 3AG

Editor Note: Steve, you are a training company, so glad you approve of my methods. Enjoy the Nemo van, they are great new-style vans. Enjoy Cornwall too! - Ling
---
Customer Letter:

769

/ 1525
Heather says...

Ling - thanks for your really helpful service. My Picasso is a great car, great value, great service. I have recommended you to my colleagues. Bit disappointed the delivery mileage is 390 miles, but a good delivery.

Heather Pastor
Address Withheld
St Agnes
TR5 ***

Editor Note: Heather, don't worry about the mileage, it will be added into the contract, it does not come off your allowance. The mileage is because you are in Cornwall! So happy you like the car, these Xsara Picassos really are bargains! :) - Ling
---
Customer Letter:

684

/ 1525
Glen says...

Ling, you are just making me feel guilty 'cos I haven't sent you a real Cornish pasty like I promised!! How about a genuine "Porthemmet" sweatshirt or hoodie? If you have not heard of Porthemmet, look at Wikipedia, you'll love it!

Very happy with all your effort and hard work to get us the Dispatch really quickly - thanks ever so much! Must be something in the water in China! Thanks too for the effort with the Nissan, sorry it came to nothing this time. In true eBay fashion - AAAAA+++++***** - do use this, Ling! Excellent car-getter, 10/10. Excellent delivery, did what said on the tin, very happy, thanks very much.

Glen Corcoran
iBuild Cornwall Ltd
87 Wesley Street
Lamborne
TR14 8DR

Editor Note: My God, Glen! What a nice letter! Send me hoody, although I would still like a REAL Cornish pasty. I have never been to province of Cornwall, I will visit one day. Hope your building work goes well, i have given you hyperlink to thank you for the lovely letter. Get back to work, now! - Ling
---
Customer Letter:

160

/ 1525
Glen says...

Very impressed - glad to see others in this world who are as mad as a hatter! I'm more impressed that you deliver what you promise. I now have a member of staff grinning like a Cheshire Cat and very happy with her Mazda MX5 supplied at 1/3 of the price the local dealer quoted per month. (! - Ling) They weren't happy! I am, though. And I am very impressed with YOUR choice of Mazda dealer, so far. Very many thanks

Glen Corcoran
IPM
18 St George's Road
Truro
TR1 3JD

Editor Note: Here we go again; Cornwall - how wierd, I seem to get dozens of customers from Cornwall. And where is it? Dunno! And what is Cheshire Cat? Sounds delicious. And hatter, what hell is hatter? Maybe I need more English lessons? Maybe you speak Cornish twang? ...and surely Mazda dealer was not 3 x my price??? I refuse to believe this, even franchised dealers can't be that stupid. Thanks for letter! - Ling
---
| | | |
| --- | --- | --- |
| From your area... | ...or from people... | ...or about a specific car! |
| | | |
You are viewing page 1 of 1 - go to page: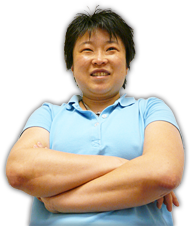 Online Service
Response Times
Quote > Proposal > Order > Delivery
75 CLIENTS IN 'PROPOSAL'
...LING REPLIES IN:
HRS : MINUTES sec
138 CLIENTS IN 'ORDER'
...LING REPLIES IN:
HRS : MINUTES sec
Customers use my secure

LINGO

management system.
Response times above based on last 4 hour period between
9am - 6pm, Mon to Fri -Ling

No Waiting



I am the Viz UK business ambassador!
Post me Ferrero-Rochers! Yum Yum!

Unlike most other internet car leasing sites, I publish all my contact information openly!
...so, you know who I am - Ling



THE UK's FAVOURITE
CAR LEASING WEBSITE!




Boss: Ling Valentine MSc IoD
LING World Headquarters
Vance Business Park
Gateshead, NE11 9NE
Tel 0191 460 9444
Fax 0870 486 1130
sales@LINGsCARS.com
I prefer email to phone - Ling
VAT No: 866 0241 30
Co Reg No: 6178634
Consumer Credit Licence: 663330
Data Protection No: Z1098490
Best Before: 17/08/2007






Play my

brilliant

motoring quiz!

PLAY BOTTOM TRUMPS!


...don't do lease cars, but if they did, they would be done like this - Ling
...get a FREE BADGE!
Collectors item - FREE!
APPLY NOW!
My Nuclear
Missile Truck

EXTRA CHEAP


CARS HERE
See 30 cheapest cars!
Click to see my LIVE lease car customers! - Ling