I am the fastest car supplier in the UK to update the Peugeot 3008 Estate 1.2 Puretech GT Line Premium 12v (130bhp) Estate 5dr 1199cc Petrol Manual (6 Speed) Petrol Manual information. No one in the industry can believe how fast I am.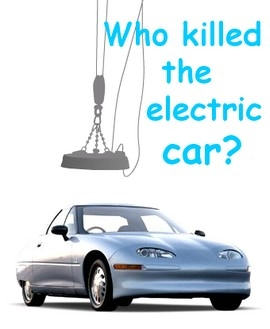 Most Ling cars are on 2 year deals or less, so you should only need an oil and filter service (you won't need brake pads etc unless you drive like German idiot Schumacker). You just pay this service yourself, OK? Some service intervals (eg. Renault) now at 18,000 miles! You can have this small service done at any cheap VAT registered garage, just use quality parts. Your car is fully covered by the manufacturer warranty (use franchise dealer for this, free), and you get manufacturer's AA/RAC type cover.
On new cars for example, average CO2 has been cut by more than 10 per cent in six years. Improvements at manufacturing sites have been more significant. Published in September, the SMMT's seventh annual sustainability report showed that average energy used � and CO2 emitted – to produce each vehicle in the UK has been halved in just four years.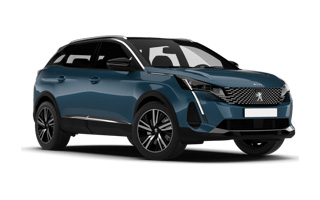 The CO2 for this Peugeot 3008 Estate Petrol Manual is better than it was, at just 118g/km. It is a bit different if you look at a slightly different trim level.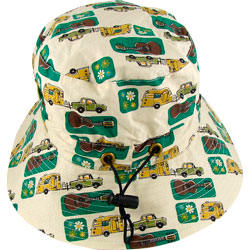 My Peugeot 3008 Estate 1.2 Puretech GT Line Premium 12v (130bhp) Estate 5dr 1199cc Petrol Manual (6 Speed) Petrol Manual gearbox is only £315.23 inc VAT per month with 3 months initial payment, followed by 35 payments on direct debit. Business customers, make sure you deduct the VAT, when making decisions. As I can't tell what type of customer you are (business or private), I can't display the price any other way but to show VAT seperately (sorry!).

This price on my Peugeot 3008 Estate includes full road tax for the length of the contract, on all of my cars and vans! Free delivery to your home or work and free collection from you at the end! £315.23 inc VAT per month is based on you driving 10,000 miles per annum, but higher mileages are usually available at a small extra cost. If you go over the allocated miles, you can pay a small excess mileage charge, usually between 3p and 15p per mile.

Remember I won the best non-franchise environmentalist 2008 in the Automotive Industry Awards. Don't let these manufacturers fool you; LINGsCARS.com is the ONLY new car supplier to display and promote environmental info for ALL new cars, on the web! I have a Master's Degree in Environmental Quality from Bournemouth Univeristy in 2000, plus a BSc in Applied Chemistry from Jinan University, Guanzhou in 1997.

Use air-conditioning sparingly – running air-conditioning continuously will increase fuel consumption significantly.

I get tired of typing out these comments, but… here's one.

Hey, what can I say? Fantastic site!
D M Smith, Wellingborough, NN8 2ND
nucabs_@yahoo.co.uk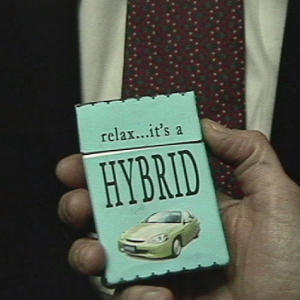 Hybrid vehicles combine an internal combustion engine with an electric motor and battery. There are various ways in which hybrid vehicles can operate. For example the electric motor can be used to provide additional power during acceleration and high load conditions. The battery can then be recharged by the internal combustion engine or from energy absorbed during braking, or, in some cases, from an external electrical supply. Hybrid vehicles offer reduced fuel consumption and CO2 with potentially some reduction in emissions of local pollutants.