CUSTOMER LETTERS
1525 LETTERS!
More customer letters than any other car sales site IN THE WHOLE WORLD! - Ling
You are viewing page 1 of 1 - go to page:
| | | |
| --- | --- | --- |
| From your area... | ...or from people... | ...or about a specific car! |
| | | |
Customer Letter:

1518

/ 1525
Ashley says...

I am extremely pleased with my car and it couldn't have been easier to get it! The website is simple to use, the customer care is excellent and I felt looked after throughout. Dealer Service – Excellent – Arrived as expected. Thanks.

Ashley Russell
7 Aynsley Gardens
Harlow
CM17 9PB

Editor Note: Ashley!!!! Wow, you are a fantastic customer and brilliant to know your partner has a Nissan Qashqai, too (from me). Your advantage is getting your top off, hahaha! What a great car these Eos's are. Nice VW badge, too. Pleased you are happy bunny. - Ling
---
Customer Letter:

1384

/ 1525
Les says...

Hi Ling. Very happy with my Toyota Prius and of course your updates till I received my Prius. Good delivery, very happy and on time. Will use you again in 3 years. Have a great Christmas and New Year in China.

Les Coates
69 Roding Leigh
South Woodham Ferrers
Chelmsford
CM3 5JZ

Editor Note: Great stuff. The battery car will need new Duracells in 3 years, so I look forward to you talking to me then. In the meantime, enjoy to be Green! You were super customer. Back from China as I type this, had a great Xmas hol! Thanks. - Ling
---
Customer Letter:

1348

/ 1525
Diana says...

From start to finish LingsCars has been a pleasure to deal with. Easy to monitor the progress all the way through, you always know what was happening. The friendly and fun exchange of emails made the whole experience much more enjoyable than form filling and confusing letters! Recommend every time. Good delivery on my Pug 207CC.

Diana Knight
Elektoled Limited
Unit 2a, Red Lions Business Centre
Burnham Road
Latchingdon
CM3 6EY

Editor Note: Yes, I try to avoid boring communication, Diana. Getting a car should be great fun. It's really fantastic go get a letter like this because it lets me know that all the investment in my systems pays off. LINGO works well. Thanks again, get the roof down and have a great time in the Peugeot 207 CC! Just add sunshine. - Ling
---
Customer Letter:

1335

/ 1525
Michael says...

Ling is always available with advice and help. She assumes the responsibility of the sale with the best deal for her clients. The large manufacturers should take a good look at her operation. Excellent, Ling.

Michael Bradley
Cedar Bank
1 Park Avenue
Hutton
Brentwood
CM13 2QL

Editor Note: Yes, pay attention Mercedes-Benz, who hound and persecute me because I sell their new cars (despite their sales figures down in the gutter in the Credit Crunch). Rarely a week goes by without the German bullies threatening me with court for showing their brand, their cars or even the words "Mercedes" or "Smart". You should listen to the customers, Mercedes!!! Michael is an MD, he knows what he is talking about. Thinks for the kind letter, Michael. - Ling
---
Customer Letter:

1286

/ 1525
Ant says...

Ling and her company are superb. The informal and relaxed way she conducts her business takes out the "fear-factor" when it comes to leasing. But, at the same time, the information and communication she provides along the way is quick and accurate. I will use Ling again and have already recommended her to friends and family. Poor delivery, my new Vauxhall Astra Sport Hatch had small scratches.




I photographed the scuffs and scratches....I think the driver's in trouble for not checking over it properly! I'm sure they'll pretty much polish out but now I've recorded them on the sheet I've covered myself against any comebacks....had it not been for your guide I'd have probably just signed the form without checking it, so thanks.

Ant Andrews
Address Withheld
Essex
CM8 ***

Editor Note: Yo! Ant, thanks so much for the photos. Difficult to see on a black car and they are quite light scratches. If they would not polish out, then the car would be repaired. But, they disappeared. As you are a policeman, I withhold your address for security. Thanks so much for the comments in your letter, you are very kind to me :) but I can't imagine a big copper having a "fear factor" from little me, even though I do shout sometimes! - Ling
---
Customer Letter:

1241

/ 1525
Michael says...

I ordered my new Cit C5 over the Chrstmas holiday and I thought this may have caused a delay... but Ling was polite (POLITE???? me? Wow! - Ling) and efficient making sure I received the new car as quickly as possible. I would highly recommend LINGsCARS.com to my friends. Good delivery.

Michael Bright
3 Baker Way
Witham
CM8 1UG

Editor Note: Hey Micky! Your car's so fine it blows my mind, Hey Mickey! Hahahaha. You will not believe this Micky, but I did most of the work on your Citroen from China! I was in China at Christmas and using the power of the internet, not many people noticed, hahaha! So, you can say, you got a new car from China! Glad you are happy bunny, I am damn surprised you think I am polite. Maybe I shouldn't mention this, but you work for FORD! Gotta laugh. I will also mention, Citroen UK (idiots) made a delivery mistake on your car, sending it to the wrong depot, that cost me a few days on delivery. - Ling
---
Customer Letter:

1190

/ 1525
Richard says...

I wanted to write you a short note to thank you and your team for your recent help in getting me back in a new car, a Honda Civic Type-S.

Having written my Vauxhall Corsa off in November your advice with the insurance company was really helpful in getting the claim sorted quickly and back on the road. At the start of January, being able to place an order for a new car and having it delivered to my door three weeks later is an excellent service. A very nice man delivered my new Honda Civic type S all clean and shiny on the back of a transporter with only 6 miles on the clock. Such a nice chap indeed he even got a cup of tea and a biscuit off the wife!

Using the new Lingo system this time from a customer point of view was also really useful. Actually being able to see what stage the whole process was at, easily upload specific documents was really helpful and informative. A good innovation.

I will definitely be in contact again in two years when the contract is up as the service is absolutely second to none.

Richard Hawkins
CMT Events
2 Dodds Building
Boxley Lane
Hatfield Broad Oak
CM22 7JX

Editor Note: Such a nice letter, Richard! Thanks so much. Next time, you might want a Civic Type-R, but those things are REALLY fast, instead of just fast. I have given you a hyperlink for your website. But visitors beware, the music is yuk :) CMT is a UK based company specialising in laser effects, slide projection, 3D animation, imagineering, digital video, water and fire effects for special events, advertising. Now, it has a nice new Civic! - Ling
---
Customer Letter:

1081

/ 1525
Graham says...

Having been searching for a lease car for some months and speaking to many robots along the way, it was a breath of fresh air to deal with Ling. She explained many things competently and showed us how to use the system to get a high spec car for low spec money. Would 100% recommend Ling to others colleagues - thanks.

Graham Waller
31 Maldon Road
Danbury
Chelmsford
CM3 4QL

Editor Note: Wow, good to know I am human (too human for some) and not a robot! Thanks for recommendation. As a company director, I appreciate your comments! Cheers, Graham. Great customer. And nice car - Pug 207 CC. Get the top off! - Ling
---
Customer Letter:

1034

/ 1525
Michael says...

A fantastic service provided by a crazy lady. Excellent – would definitely recommend her company without hesitates. Many thanks. Excellent delivery.

Michael Burke
address withheld due to occupation
Brentwood
CM15 ***

Editor Note: Woooo Hoooo, another happy customer. 7-seat Zafira is really nice car. You are a policeman, Mick, so I withhold your address for security of you and family. Unlike Chinese police, British police are lovely. ...for the benefit of the tape... Hahahaha! - Ling
---
Customer Letter:

985

/ 1525
Ian says...

Hi ling, I thought you offered a a very competitive rate for the lease of our XC90. You were honest, efficient and best of all quick, whenever I needed a response. I have already recommended you to a number of friends.

I really appreciated you responding personally to e-mail and phone calls and you always knew what you were talking about. Thanks. My Volvo XC90 was delivered on time by pleasant staff. Excellent.

Ian Brooker
Address Withheld

CM23 ***

Editor Note: Hehehe, another XC90 bites the dust. ...I can do these cheaper than Volvo themselves, it seems, and they are very popular cars. The best value of all the big 4x4s. Thanks for letter, thanks for recommendations, Ian! - Ling
---
Customer Letter:

938

/ 1525
Ian says...

Ling, I found your website by accident. I was looking to hire a Land Rover Freelander and loads of companies were advertising on the net. I went to five or six of these, but none even had the courtesy to reply or come back to me.

Dealing with you was easy and I got the car as advertised. Good communications at every stage. Being a new hire customer it would have helped not paying the 3 months up front and also some idea of the lead time would have been handy. Delivery of my car was excellent. No problems!

Ian Hamilton
2 Spar Hawks
Rectory Road
Woodham Walter
CM9 6PX

Editor Note: Ian, thanks for letter :) It always amazes me how many companies ignore people. Glad you are happy with the bloody Freelander. The lead times are so hard to publish as stock is kept secret by car companies, and they change every day. The will never give me this electronic info (which is s stupid thing to withhold, as customers clearly want to know these lead times). I have to manually check for each car. It also depends on spec and colour. The 3 months payments are a standard thing, they give the finance company some commitment up front. They would argue if someone cannot afford a commitment of just 3 x payments, they can't really afford the car! :) - Ling
---
Customer Letter:

933

/ 1525
Philip says...

Dealing with Ling was so simple and easy.

Just tell her the car you want and she will sort everything. Always replied to emails. We had normal Ford delays, but Ling managed to pull a few strings and we received our new Ford Galaxy exactly as ordered (except for a small dent in the rear door). Great communication from day one.

Ling deserves every success. I will definitely recommend to family and friends. Thanks, Ling.

Philip Scoging
Beacon Hill
Wickham Bishops
CM8 3RA

Editor Note: Phil, you were not impressed with Ford, and neither was I! They delivered the car to you late, with the dent (which is fixed FOC, of course). Having said that, they lent you a demonstrator while you were waiting for the Galaxy, but their last minute delivery was a real pain for both of us, we were both waiting and phoning at 8pm on a Friday night to get the car delivered. Sometimes, Ford are just too big, I think. I'm glad you liked my service, though... you would have had these delays however you sourced the car. I sent you a number plate for your trailer, shame Ford's towbar electric socket is incompatible with just about everything! Thanks for being brilliant, Phil! - Ling
---
Customer Letter:

581

/ 1525
David says...

A pleasure doing business with you - quite a rarity these days. A totally smooth operation from initial enquiry to final delivery; I didn't even have to buy a stamp for postage, every email was answered promptly. Zafira was delivered on the date and time promised. I look forward to re-renting with you in 2-years time.

David Ayris
4 Jubilee Avenue
Broomfield
Chelmsford
CM1 7HE

Editor Note: David, I even sent you a spare number plate for your trailer! :) These Vauxhall Zafiras have been so cheap and such good value, it's been one of my bestselling cars this year. So nice to deal with someone who is so super at paperwork, yours was 100% perfect. Thanks for your sweet letter! - Ling
---
Customer Letter:

523

/ 1525
Gary says...

"Ling, just a short note to say thank you for arranging my first lease car and making the whole process completely painless. The car arrived first thing on Monday morning (after a slight hiccup on Friday) and was just as I ordered.

Please rest assured that I will be recommending you to all of my colleagues in the future and I will definitely be back in two years for a new car. Once again many thanks."

Gary Marquis
21 Silverster Way
Chelmsford
CM2 6YZ

Editor Note: Well, here we go! Another accountant! I seem to just get LOADS of customers who are accountants! So nice to deal with you Gary, you were a lovely one. Your car was delayed by one day, but these things happen sometimes. Glad you are so happy - Ling
---
Customer Letter:

498

/ 1525
Alan says...

"Ling, I enjoyed the whole process, from your lovely website, to the instant response emails. Even though I ended up with a larger engine than my original quote, I only had to wait 2 weeks and my brand new shiny Verso is now on the driveway. Marvellous. The delivery was splendid, the car arrived early!"

Alan Skene
12 Surman Crescent
Hutton
Brentwood
CM13 2PP

Editor Note: You work for a large multinational financial institution, Alan. Since you have had your Verso, I have had many enquiries and some proposals from the same email domain. So - thanks! Hope you are having a good time with the Verso, everyone who takes one of these cars is SO pleased! - Ling
---
Customer Letter:

452

/ 1525
Rachel says...

"Thanks Ling for leasing us a superb car! The process was made simple by constant communication and friendly approach. Extremely competitive prices and excellent customer care. Wish you all the best for the future."

Rachel Dickinson
8 Baker Way
Witham
CM8 1UG

Editor Note: Zoom, zoom, zoom! Hope you are enjoying your new Mazda MX-5. What a lovely letter, thanks Rachel! - Ling
---
Customer Letter:

387

/ 1525
Roy says...
"This is a great service, Ling.

Everything was arranged over the internet very simply. My new Renault Clio was delivered without problems and the dealer was excellent, I was well pleased with the service.

I will recommend LINGsCARS to anyone wanting to contract-hire vehicles. It was a great day when I found LINGsCARS.com, very well done Ling!"

Roy Rush
Trail
Latchmore Bank
Little Hallingbury
Bishop's Stortford
CM22 7PH

Editor Note: I'm glad to make you happy with your new car, Roy. I do my very best to provide the most efficient service, I'm pleased that you feel you can recommend me - Ling
---
Customer Letter:

371

/ 1525
Roy says...
"Just a note to say thank you very much I and my wife are well pleased with the new Renault Clio and your service. I shall recommend anyone who asks about lease hire cars, etc, to your web site."

Roy Rush
Latchmore Bank
Little Hallingbury
Bishop's Stortford
CM22 7PH

Editor Note: Roy, good. I really enjoyed to deal with you, thanks for recommendations, note I do not rank customers in car status priority. To me, a Clio is just as important as a BMW 7-Series - Ling
---
Customer Letter:

241

/ 1525
David says...

Dear Ling,

1st Class service on arranging the SAAB 9-3 lease deal. Excellent communication by email and phone. No problems. The car arrived on time as promised.

Many thanks and best wishes,

David Green
Chapman Green Accountants
33 Tapley Road
Chelmsford
CM1 4XY

Editor Note: I always enjoying accountants as customers because it seems to help prove my claim that this is really the very cheapest way to run a new car, business or personal. Have fun in sporty SAAB! - Ling
---
Customer Letter:

237

/ 1525
Roy says...

Doing business with Ling was simple and problem-free. Ling deals with you as a person, and contract hiring a car was "as it says on the label". Car arrived when promised. Totally a no-hassle experience. I will be getting my next car from Ling.

Roy Cooke
36 Pintolls
South Woodham Ferrers
Chelmsford
CM3 5ZB

Editor Note: Roy, as a customer you too were simple and problem-free. This is a good thing for me. I hope you enjoy new Citroen Picasso in Essex. Good job it was white one with alloys, spoiler and Mr Boombastic sound system. It will fit in. Enjoy car! - Ling
---
Customer Letter:

105

/ 1525
Derek says...
Ling,

You have excellent straight forward service, and you are very helpful. I will definitely use you again.

Derek Carpenter
Regency Tiling Ltd
Unit 39 Waterhouse Business Centre
Cromar Way
Chelmsford
CM1 2QE

Editor Note: Thank you for letter, Derek. Enjoy BMW. When I need new bathroom tiles I will ring you - Ling
---
| | | |
| --- | --- | --- |
| From your area... | ...or from people... | ...or about a specific car! |
| | | |
You are viewing page 1 of 1 - go to page: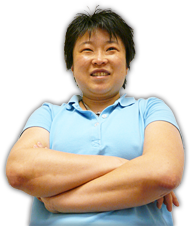 Online Service
Response Times
Quote > Proposal > Order > Delivery
88 CLIENTS IN 'PROPOSAL'
...LING REPLIES IN:
HRS : MINUTES sec
153 CLIENTS IN 'ORDER'
...LING REPLIES IN:
HRS : MINUTES sec
Customers use my secure

LINGO

management system.
Response times above based on last 4 hour period between
9am - 6pm, Mon to Fri -Ling

No Waiting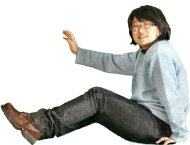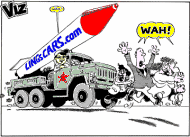 I am the Viz UK business ambassador!
Post me Ferrero-Rochers! Yum Yum!
Unlike most other internet car leasing sites, I publish all my contact information openly!
...so, you know who I am - Ling
THE UK's FAVOURITE
CAR LEASING WEBSITE!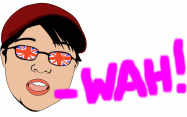 Boss: Ling Valentine MSc IoD
LING World Headquarters
Vance Business Park
Gateshead, NE11 9NE
Tel 0191 460 9444
Fax 0870 486 1130
sales@LINGsCARS.com
I prefer email to phone - Ling
VAT No: 866 0241 30
Co Reg No: 6178634
Consumer Credit Licence: 663330
Data Protection No: Z1098490
Best Before: 17/08/2007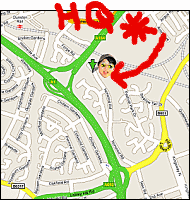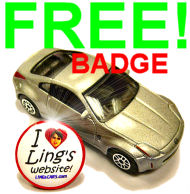 ...get a FREE BADGE!
Collectors item - FREE!
APPLY NOW!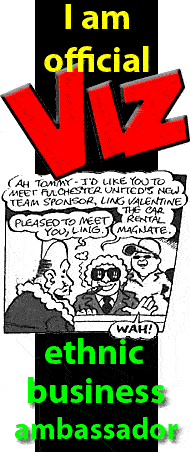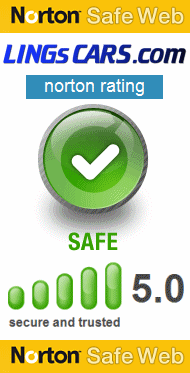 Play my

brilliant

motoring quiz!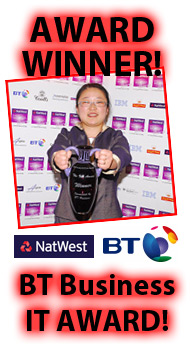 Get my latest EMAIL car updates!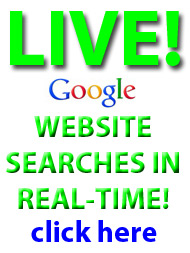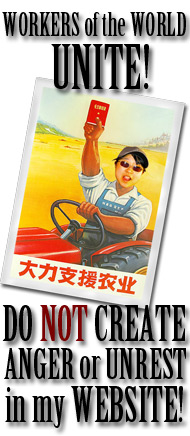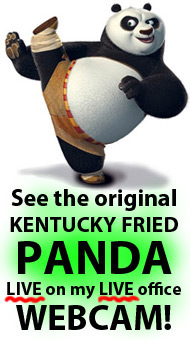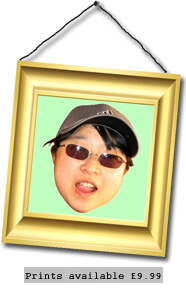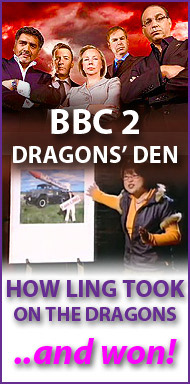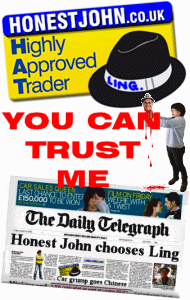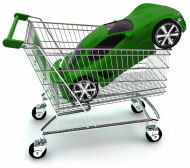 EXTRA CHEAP


CARS
HERE
See 30 cheapest cars!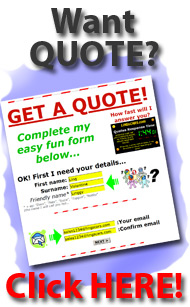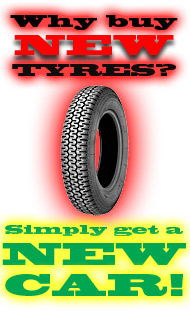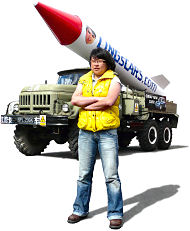 My Nuclear
Missile Truck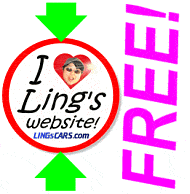 ...get a FREE BADGE!
Collectors item - FREE!
APPLY NOW!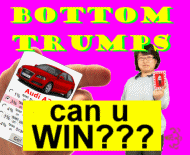 PLAY BOTTOM TRUMPS!