CUSTOMER LETTERS
1525 LETTERS!
More customer letters than any other car sales site IN THE WHOLE WORLD! - Ling
You are viewing page 1 of 1 - go to page:
| | | |
| --- | --- | --- |
| From your area... | ...or from people... | ...or about a specific car! |
| | | |
Customer Letter:

1501

/ 1525
Peter says...

I wouldn't go anywhere else for my lease car. This is my second time to lease a car from Ling and I'm sure it wont be the last. Together with excellent service she also gave me excellent Chinese sweeties (actually edible this time round) and some Chinese money to spend when I was in Beijing.

Dealer Service – Good – No problems.

Peter Young
53 Siskin Close
Borehamwood
WD6 2EJ

Editor Note: Brilliant! Always happy to have repeat customers, Pete. You rip all my Chinese money from me, but thank goodness you keep ordering cars. Glad you could eat the sweets, I tend to treat customers better on their second car :) Enjoy the Mazda 2! - Ling
---
Customer Letter:

1386

/ 1525
Emma says...

Ling is a really fun and friendly company. They make leasing a car easy as pie. Very professional when needed. I have had no problems from start to finish. Thank you so much for my lovely new Qashqai. Excellent delivery, the dealer even bought my old car!

Emma Knopf
Address Withheld
Bushey Heath
WD23 ***

Editor Note: Emma, that's great, I am happy you are happy. Lovely to deal with you while you waited for the Qashqai. Hope it is fine in all this bloody snow (as I type this!). - Ling
---
Customer Letter:

1149

/ 1525
Mark says...

As always Ling's service is great. I was always updated about what was going on and there were no false promises or over commitments. Thanks Ling! Delivered on time at a convenient location, but... the A6 could have been cleaner.

Mark Laikin
Address withheld
Bushey
WD23 ***

Editor Note: Mark, you are repeating customer, this car replaces a Megane Coupe Convertible. Wow. Maybe the weather was bad on the delivery day? Whatever, a quick wash sorts that out :) Thanks for comments, I do my best to be accurate - but you know that. As a financial controller, I appreciate you understand my cars are the cheapest and best value. See you in 2-years! - Ling
---
Customer Letter:

702

/ 1525
Peter says...

Ling! I love my new Grande Punto! Thanks again...

...and now, a poem:

Ling is the best, forget the rest,
She is a star, she'll get you a car,
No scratch, no dent and no loose screw,
Because the car is always new,
Great service, great prices and a lease without crisis,
Now, come to the crunch,
Do I get a free lunch?

Prompt delivery of my Punto by a very friendly delivery man. Excellent.

Peter Young
53 Siskin Close
Borehamwood
WD6 2EJ

Editor Note: Great! - Free lunch in the post! Thanks Peter, you are a funny onion. :) - Ling
---
Customer Letter:

635

/ 1525
Peter says...

Hello Ling,
A small letter of appreciation following delivery of my Fiat Punto. I found you to be efficient, direct and helpful to leasing novices like me. The car arrived as scheduled following my holiday in the Far East and was delivered and handed over by a nice patient guy from the leasing company. Top marks all round.

Ling is like a breath of fresh air to the car leasing business and goes to prove you can run a successful business and have a bit of fun whilst doing so. Only disappointment was I never saw any of the legendary noodles but the Chinese sweets were surprisingly OK.

Peter Young
53 Siskin Close
Borehamwood
WD6 2EJ

Editor Note: Well, Pete, you were a lovely customer too. I rarely have to deal with customers in the Far East :) These new Grande Puntos are brilliant small cars - not so small actually! - Ling
---
Customer Letter:

630

/ 1525
Warwick says...

Ling - thanks for your great service. Always quick to respond to my emails. You dealt with me with fantastic efficiency.

Warwick Gainsborough
Address Withheld
Rickmansworth
WD3 ***

Editor Note: Warwick, it was a fast turnaround this time, because I already had all your info on file from your last car with me (Vauxhall Corsa) and could get this Citroen C4 (a step up for just a tiny bit more money) delivered to you pronto. Look forward to another 2-years, always nice to see your name on the emails :) - Ling
---
Customer Letter:

616

/ 1525
Mike says...

This Alfa Romeo 159 2.4 JTDM Lusso Saloon is the first car I have leased, having always bought nearly-new previously. Ling's prices are very competitive and so I went for a car I really wanted. The service was very good. Ling always responded quickly and kept me informed before delivery. I like her style and have already recommended her to friends.

Mike Baines
Address Withheld
St Helens
WD10 ***

Editor Note: Mike, well certainly the Alfa 159 is a desirable car. Glad I gould get you one at this fantastic price! As you say on Merseyside "It was a steal", hehehe :) - Ling
---
Customer Letter:

611

/ 1525
Mark says...

Ok... so Ling is a bit unconventional, but her website gives loads of examples of what's available and plenty of advice. Ling never over-promised and always did what she said she would. A very positive experience. Renault Megane Coupe Cabriolet was delivered on time and very clean, excellent.

Mark Laikin
Address Witheld
Address Witheld
WD23 ***

Editor Note: Mark, hole in one. I always try to under-promise. Sometimes people walk away as many other firms promise the impossible, but I prefer it that way to having hundreds of unhappy customers. The only thing I am sorry about is the weather in 2007 which means your roof will have been up the whole year! Head to the Channel Tunnel, I think! - Ling
---
| | | |
| --- | --- | --- |
| From your area... | ...or from people... | ...or about a specific car! |
| | | |
You are viewing page 1 of 1 - go to page: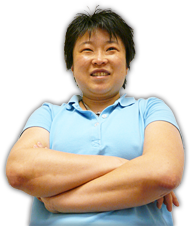 Online Service
Response Times
Quote > Proposal > Order > Delivery
82 CLIENTS IN 'PROPOSAL'
...LING REPLIES IN:
HRS : MINUTES sec
137 CLIENTS IN 'ORDER'
...LING REPLIES IN:
HRS : MINUTES sec
Customers use my secure

LINGO

management system.
Response times above based on last 4 hour period between
9am - 6pm, Mon to Fri -Ling

No Waiting



I am the Viz UK business ambassador!
Post me Ferrero-Rochers! Yum Yum!

Unlike most other internet car leasing sites, I publish all my contact information openly!
...so, you know who I am - Ling



THE UK's FAVOURITE
CAR LEASING WEBSITE!




Boss: Ling Valentine MSc IoD
LING World Headquarters
Vance Business Park
Gateshead, NE11 9NE
Tel 0191 460 9444
Fax 0870 486 1130
sales@LINGsCARS.com
I prefer email to phone - Ling
VAT No: 866 0241 30
Co Reg No: 6178634
Consumer Credit Licence: 663330
Data Protection No: Z1098490
Best Before: 17/08/2007





My Nuclear
Missile Truck


...don't do lease cars, but if they did, they would be done like this - Ling
...get a FREE BADGE!
Collectors item - FREE!
APPLY NOW!

EXTRA CHEAP


CARS HERE
See 30 cheapest cars!
...get a FREE BADGE!
Collectors item - FREE!
APPLY NOW!

Get my latest EMAIL car updates!

PLAY BOTTOM TRUMPS!

Play my

brilliant

motoring quiz!
Click to see my LIVE lease car customers! - Ling