CUSTOMER LETTERS
1527 LETTERS!
More customer letters than any other car sales site IN THE WHOLE WORLD! - Ling
You are viewing page 1 of 1 - go to page:
| | | |
| --- | --- | --- |
| From your area... | ...or from people... | ...or about a specific car! |
| | | |
Customer Letter:

945

/ 1527
Paul says...

Ling, I am more than happy to provide some feedback - I can honestly say that the whole "Ling" experience has been an absolute joy - always quick, clear, efficient and often hilarious (a crazy lady!!). I will never "buy" another car again and will definitely be back in 3-years. Excellent service, my new Citroen C5 VTR+ was delivered bang on time.

Also, just to let you (and anyone else) know that the new shape C5 is superb - smooth, luxurious and economical (50mpg!). It looks amazing, too. Many thanks again for arranging it all, see you in 3-years.

Paul Hay
St Harmon
Rhayader
LD6 5LU

Editor Note: Well, it is like supplying that bloody Jeremy Clarkson! You do a Top Gear road-test for me, in the letter :) Hahahaha, yes, these cars are great, but i had a big fight with Citroen about the way the market it as unmistakEably German, especially as they mis-spell it (IMHO) in their advertising. A much better bet though, than the latest Laguna. Renault are ashamed of putting a 1.5 diesel engine in it, they hide that fact! So pleased that you are happy, my Citroen dealers do a very good job! I also have support from Citroen UK. A good company! - Ling
---
Customer Letter:

476

/ 1527
Noel says...

"Customer service is not so much a matter of saying and doing all the right things to avoid being criticised, as it is a matter of creating a fun, professional atmosphere that makes a customer feel very clever for having to agreed to do business with you (You gottit Noel, not many people understand this, but must say, you gottit - Ling).

Ling understands this better than anyone, and that's on top of prices that can't be beat. There are so many contract hire companies to choose from, most of them with about as much personality as a combine harvester. I am very happy I chose LINGsCARS.com and will be back to do business again.

Bad point: Mazda delivered a car with not enough oil in it, terrible."

Noel Guinane

Brecon
LD3 ***

Editor Note: Noel, you must have degree in psychology as you are spot on with your analysis. Thanks for comments. Mazda, however... dispute that the car did not have enough oil. My view is "why dispute and argue?", Noel is obviously not stupid, why not just fix the problem and stop being so defensive? Mazda, you have managed to make a happy customer unhappy by having dealers that call people stupid. Plainly, that is not true of MY customers! Mazda also tried to charge my customer for this - I paid this bill immediately, myself, as Noel did not deserve this bill! How stupid and money grabbing can these garages and manufacturers get? Noel will certainly get another car from me, but I don't think it will be a Mazda! - Ling
---
| | | |
| --- | --- | --- |
| From your area... | ...or from people... | ...or about a specific car! |
| | | |
You are viewing page 1 of 1 - go to page: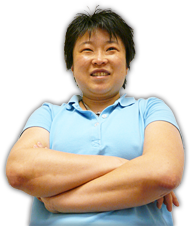 Online Service
Response Times
Quote > Proposal > Order > Delivery
86 CLIENTS IN 'PROPOSAL'
...LING REPLIES IN:
HRS : MINUTES sec
191 CLIENTS IN 'ORDER'
...LING REPLIES IN:
HRS : MINUTES sec
Customers use my secure

LINGO

management system.
Response times above based on last 4 hour period between
9am - 6pm, Mon to Fri -Ling

No Waiting



I am the Viz UK business ambassador!
Post me Ferrero-Rochers! Yum Yum!

Unlike most other internet car leasing sites, I publish all my contact information openly!
...so, you know who I am - Ling



THE UK's FAVOURITE
CAR LEASING WEBSITE!




Boss: Ling Valentine MSc IoD
LING World Headquarters
Vance Business Park
Gateshead, NE11 9NE
Tel 0191 460 9444
Fax 0870 486 1130
sales@LINGsCARS.com
I prefer email to phone - Ling
VAT No: 866 0241 30
Co Reg No: 6178634
Consumer Credit Licence: 663330
Data Protection No: Z1098490
Best Before: 17/08/2007







...don't do lease cars, but if they did, they would be done like this - Ling
...get a FREE BADGE!
Collectors item - FREE!
APPLY NOW!
...get a FREE BADGE!
Collectors item - FREE!
APPLY NOW!

Get my latest EMAIL car updates!

EXTRA CHEAP


CARS HERE
See 30 cheapest cars!
My Nuclear
Missile Truck