CUSTOMER LETTERS
1525 LETTERS!
More customer letters than any other car sales site IN THE WHOLE WORLD! - Ling
You are viewing page 1 of 1 - go to page:
| | | |
| --- | --- | --- |
| From your area... | ...or from people... | ...or about a specific car! |
| | | |
Customer Letter:

1413

/ 1525
David says...

LINGsCARS- Efficient, courteous, quick, helpful and they know how to please and keep their customers. I wouldn't go anywhere else.

David Carr
D J Carr Solicitors
No.3, 8 Frognal
Hampstead
London
NW3 6AJ

Editor Note: Wow! Great to get stunning feedback from a solicitor, glad it is short though or I know you would charge me £250 for this letter :) Hahaha! Enjoy the Qashqai! - Ling
---
Customer Letter:

1359

/ 1525
Rajiv says...

Dealing with Ling has been an enjoyable experience! She has taken the pain out of leasing and her service is A1! Thanks Ling and all your staff for putting up with all my silly questions! Absolutely love the Lingo system! Fabulous!

Rajiv Mehta
33 Robson Avenue
London
NW10 3SZ

Editor Note: Wow! Rajiv, you are an Audit Manager for a solicitor firm, so I am pleased you appreciate the financial benefits of leasing this Accord. Your experience of my service makes me very pleased I put the effort in. Thanks for wonderful letter. Enjoy your new Honda (very good car!). - Ling
---
Customer Letter:

1162

/ 1525
Peter says...

Dear Ling,

Long time no speak! I stumbled across this letter from you when cleaning out our Christmas 2008 cards and letters etc - and I realised I didn't reply. Sorry about this! All the best for 2009!

Ling provided prompt friendly and professional service. Despite some initial difficulties I had with the dealer. Ling went the extra mile to ensure I got the car I wanted. She gets top marks in my book. I thoroughly recommend her.


Peter Kell
Address withheld
London
NW3 ***

Editor Note: Peter, wow, it has taken you a whole year to write to me, hahaha. But, when it arrives, it is a lovely letter. Your Nissan Note should be giving good service, and I am so impressed that after a whole year, you still write to me. Thanks. I withhold your address because you are First Secretary to the New Zealand High Commission! No wonder I cannot understand your accent. I do not want to cause major security risk! Send me free return tickets on Air New Zealand, I will send you free noodles. - Ling
---
Customer Letter:

346

/ 1525
Adam says...

"Great deals, Ling is competitive and gives fabulous customer service. I'll always talk to Ling first for a leasing deal."

Adam Foley-Comer
15 Brookland Close
London
NW11 6DJ

Editor Note: Adam! You are my 350th letter writer! Thanks! Hope you have a great summer in your new Mazda MX-5 - Ling
---
Customer Letter:

198

/ 1525
Cheung says...

Great customer service and communication, excellent rate, very quick, got car within 2 weeks of placing order - delivered to my front door! Highly recommended

Cheung Ka Bo
Address Witheld
London
NW7

Editor Note: TaDaaaaaaaaaaaaa! Another Chinese customer! My service is appealing to many different people, but I'm always pleased to get another Chinese-origin customer. One day I'll sell a car to a Chinese restaurant and get a free meal! Enjoy your Citroen C2 fast VTR, Cheung Ka Bo - Ling
---
Customer Letter:

142

/ 1525
Jack says...

Dear Ling,

I still simply cannot believe how I got my BMW 118 so cheaply from your website. Incidentally, your BMW dealer provided excellent service, too. They were unbureaucratic and provided a friendly service.

I have already recommended your service to friends (but do I get commission too?).

p.s. The keyring broke in the post!

Jack Knight
Flat 22
8 Colosseum Terrace
London
NW1 4EB

Editor Note: Jack, I choose dealers very carefully. Glad you are pleased. Maybe some small commission in form of gift, my margins so tight or else you wouldn't get such a cheap BMW! Wah! Keyring is small thing, British Iron Ricebowl Post Office might make profit, but they too heavy handed with my keyrings. I send you new one AND free lunch!- Ling
---


' - Ling

---
| | | |
| --- | --- | --- |
| From your area... | ...or from people... | ...or about a specific car! |
| | | |
You are viewing page 1 of 1 - go to page: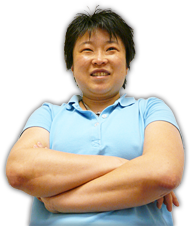 Online Service
Response Times
Quote > Proposal > Order > Delivery
75 CLIENTS IN 'PROPOSAL'
...LING REPLIES IN:
HRS : MINUTES sec
138 CLIENTS IN 'ORDER'
...LING REPLIES IN:
HRS : MINUTES sec
Customers use my secure

LINGO

management system.
Response times above based on last 4 hour period between
9am - 6pm, Mon to Fri -Ling

No Waiting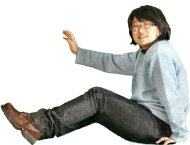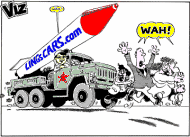 I am the Viz UK business ambassador!
Post me Ferrero-Rochers! Yum Yum!
Unlike most other internet car leasing sites, I publish all my contact information openly!
...so, you know who I am - Ling
THE UK's FAVOURITE
CAR LEASING WEBSITE!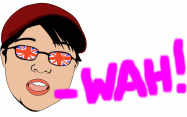 Boss: Ling Valentine MSc IoD
LING World Headquarters
Vance Business Park
Gateshead, NE11 9NE
Tel 0191 460 9444
Fax 0870 486 1130
sales@LINGsCARS.com
I prefer email to phone - Ling
VAT No: 866 0241 30
Co Reg No: 6178634
Consumer Credit Licence: 663330
Data Protection No: Z1098490
Best Before: 17/08/2007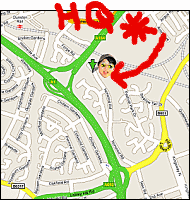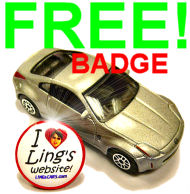 ...get a FREE BADGE!
Collectors item - FREE!
APPLY NOW!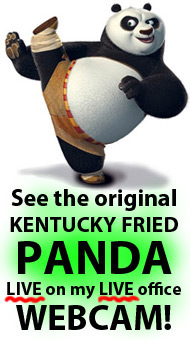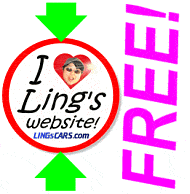 ...get a FREE BADGE!
Collectors item - FREE!
APPLY NOW!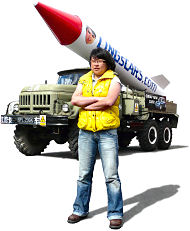 My Nuclear
Missile Truck



Play my

brilliant

motoring quiz!


Get my latest EMAIL car updates!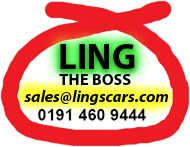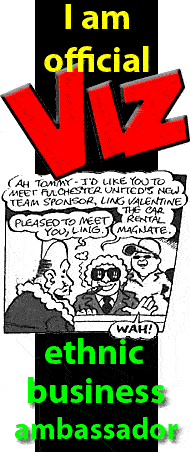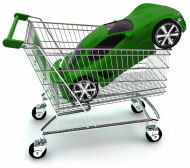 EXTRA CHEAP


CARS
HERE
See 30 cheapest cars!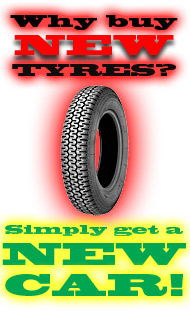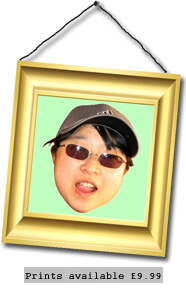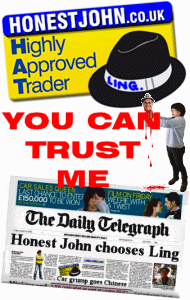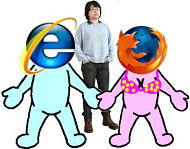 Click
to see my LIVE lease car customers!
- Ling