CUSTOMER LETTERS
1528 LETTERS!
More customer letters than any other car sales site IN THE WHOLE WORLD! - Ling
You are viewing page 1 of 1 - go to page:
| | | |
| --- | --- | --- |
| From your area... | ...or from people... | ...or about a specific car! |
| | | |
Customer Letter:

1534

/ 1528
Christopher says...

Ling, You should be very proud of the business you have created. Remarkable, efficient and effective service. Great price. Brilliant way of communicating via 'Lingo'. I would have absolutely no hesitation recommending you to anyone. Thanks. Dealer was good, but boot would not open - local dealer soon sorted it out no problem.

Christopher Rhodes
38 Maddocks Close
Farndon
CH36AB

Editor Note: Super duper letter, thanks Chris. I am quite proud, but always make me happy when customers show delight. You had great car (XC90) at cheap price. Always a good combination for a good result. Go and off-road! - Ling
---
Customer Letter:

1414

/ 1528
Martin says...


Excellent customer service.
Very innovative/refreshing approach to leasing.
The cheapest new Merc E-Class I found.
Sometimes the literature/website too busy.
Overall very good.

Martin Marshall
Address Withheld
Chester
CH1 ***

Editor Note: Martin, you are Operations Director at Swizzles.




I could say EXACTLY the same stuff about your sweets :) Hope you still have all your teeth! Thanks for the "Refreshing" letter, hahaha, I tried chewing it, but it didn't taste as good as a real Refresher! Enjoy the lovely cheap new Merc! - Ling
---
Customer Letter:

1295

/ 1528
Ben says...

Simple, easy and effective leasing for my new Citroen C5. We have used many others, Ling was probably the most pleasure. Will be using again.

Ben Rice
Aqualogic (wc) Ltd
Conservation House
Wirral
CH44 6QJ

Editor Note: I am glad you give you big pleasure Ben! Citroen C5 is lovely car, so comfy. Enjoy it!! - Ling
---
Customer Letter:

1169

/ 1528
Eric says...


Nice Fiesta
Nice delivery
Nice colour
Nice time scale
Nice service
Nice Ling!

Eric Wardle
45 Hartington Street
Handbridge
Chester
CH4 7BN

Editor Note: Nice letter! - Ling
---
Customer Letter:

1157

/ 1528
Neil says...
Excellent! It makes a refreshing change to receive such a high level of customer service throughout the whole process. The only downside were delivery delays from Audi UK.

However, Ling stepped in and arranged a loan car from Audi UK until my new car was finally delivered. I would recommend Ling to anyone interested in leasing - I'll be back in 2 years so hope there are still some great deals!

Excellent delivery, too. No problems with the delivery of either the loan car, or my new real lease car.

Neil Park
198 Birkenhead Road
Meols
Wirral
CH470NF

Editor Note: Yes, Neil, Audi production was up and down like a prostitute knickers. So... I got sick of them telling me that your car was delayed and got you the A3 hire car. I cannot do this every time, but sometimes, enough is enough! This is no way to run a car manufacturing company, Audi! Anyway, you are an Engineering Manager, Neil, so I am always pleased to get nice comments from a professional... even from Liverpool. - Ling
---
Customer Letter:

1117

/ 1528
Stephen says...

Great service. Delivery on time on price and as specified. My second vehicle from Ling and I have two more for early next year. See you in 2009. Excellent delivery of my C-Crosser.

Stephen Kealey
Inspiration Of Chester
52/56 Frudsham Street
Chester
Cheshire
CH1 3JL

Editor Note: Stephen, glad you liked the service (again) - those C-Crosser Citroens are great cars. Yours was very cheap! - Ling
---
Customer Letter:

1056

/ 1528
Aaron says...

Amazing, very personal service. A "different" way of dealing with customers, which I haven't come across before!

If only everyone was like Ling! Fast communication, friendly, a pleasure to deal with. I will be back in 3-years for another! The delivery date (date at which the car arrived at the dealer) kept being put back.

Aaron Jones
Address withheld
Chester
CH3 ***

Editor Note: Aaron, your delivery problem is common on Fiats. They are simply not the best at giving a date and sticking to it, which is frustrating for you and me. Glad you mention this, as it is a slight downfall (often but not always) of having a Fiat or Alfa which other customers may like to note. Having said that, with a few days delay, you've got a brilliant small new car! Glad you loved my service :) - Ling
---
Customer Letter:

942

/ 1528
Martin says...

My work friend said he didn't like your website, but now he wants to order from you. So, the website grows on you. I told him about your service, which is great, personal recommendations are better than any advertising - well done! Good delivery.

PS. I love my new Alfa Romeo 159!

Martin Barwise
100 Gladstone Way
Hawarden
CH5 3HF

Editor Note: Those Alfas are really nice cars, shame about the dealers :) - thanks for the website comments. What I am trying to do is to polarise visitors, so, people who don't like my style won't deal with me. I'm glad your pal changed his mind :) Thanks for being a super customer, Martin! This is ANOTHER personal recommendation, hehehe. - Ling
---
Customer Letter:

902

/ 1528
Andrew says...

This is the second time I have leased a car from Ling and won't be the last. Friendly Service and a good price on my new Mercedes Benz C-Class saloon, too. Thanks Ling, see you in 2 years.

Andrew Roscoe
1 Wexford Close
Oxton
Wirral
CH43 9TH

Editor Note: Andrew, super repeating customer. You had a Merc Sports Coupe, now you come back for a new C-Class Saloon. As a marketing manager, I appreciate your comments! Thanks for the letter :) See you in another 2-years! - Ling
---
Customer Letter:

562

/ 1528
Alan says...

Having leased cars for many years, I was surprised by the efficient way Ling conducts business. The communication and advice was excellent, all documentation was clearly identified and explained. The website contains answers and links to every perceivable question that may arise during car selection.

Probably the best car leasing site I have dealt with.

Alan Gardner
31 Stanton Road
Bebington
Wirral
CH63 3HN

Editor Note: Alan, you make me sound like a bottle of Carling beer! Hahahaha, I simply do my best and you must say you were a very smooth customer yourself! Even though you are in Merseyside, you did not steal the stamps from the return envelope I sent you... and you were very efficient to deal with. Thanks for being so kind to me in your letter. Enjoy cheap Renault Laguna Touring Estate! - Ling
---
Customer Letter:

513

/ 1528
Paula says...
"I found my experience with Ling pain-free and very easy. It was so simple to complete all the neccessary paperwork. Also, a big thank you for rearranging my delivery date to enable me to get a brand-new registered car at the beginning of March. Excellent delivery."

Paula Mitchell
8 Dee Park Close
Gayton
Wirral
CH60 3RB

Editor Note: Of course I will rearrange dates where I can, Paula! You wanted it on the new reg plate, and you gottit. You were so lovely to deal with, thanks for making it so easy for ME! - Ling
---
Customer Letter:

366

/ 1528
Rob says...

"LINGsCARS were recommended to me by a friend/colleague, Bill Crook. I have not been disappointed and have been favourably impressed by the prompt and professional approach. At the later stage of negotiations, I was approached by a larger VW dealership direct, but I had no hesitation in staying loyal to Ling. My wife also likes the sweets!!! No complaints, apart from the car delivery at 07:00."

Rob Hughes
8 Lyneal Avenue
Great Sutton
Ellesmere Port
CH66 2HX

Editor Note: Hahahahaha, Rob, did I get you out of bed with your VW Passat delivery?? My God, at 07:00 I am already working like hell. Most people like early deliveries - usually if I don't arrange an early delivery, I get phone calls ALL day moaning "when will my car arrive???". You are so sweet, glad you did not jump ship, thanks - Ling
---
Customer Letter:

138

/ 1528
John says...
This is easily the most enjoyable car website I have seen - looking for a car is a tedious task usually - but you have made it quite fun! Well done!

John Mark
115 The Highway
Harwarden
CH5 3DL

Editor Note: Thanks! - Ling
---
| | | |
| --- | --- | --- |
| From your area... | ...or from people... | ...or about a specific car! |
| | | |
You are viewing page 1 of 1 - go to page: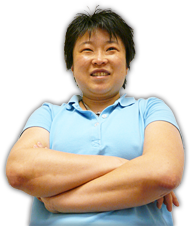 Online Service
Response Times
Quote > Proposal > Order > Delivery
87 CLIENTS IN 'PROPOSAL'
...LING REPLIES IN:
HRS : MINUTES sec
200 CLIENTS IN 'ORDER'
...LING REPLIES IN:
HRS : MINUTES sec
Customers use my secure

LINGO

management system.
Response times above based on last 4 hour period between
9am - 6pm, Mon to Fri -Ling

No Waiting



I am the Viz UK business ambassador!
Post me Ferrero-Rochers! Yum Yum!

Unlike most other internet car leasing sites, I publish all my contact information openly!
...so, you know who I am - Ling



THE UK's FAVOURITE
CAR LEASING WEBSITE!




Boss: Ling Valentine MSc IoD
LING World Headquarters
Vance Business Park
Gateshead, NE11 9NE
Tel 0191 460 9444
Fax 0870 486 1130
sales@LINGsCARS.com
I prefer email to phone - Ling
VAT No: 866 0241 30
Co Reg No: 6178634
Consumer Credit Licence: 663330
Data Protection No: Z1098490
Best Before: 17/08/2007





...get a FREE BADGE!
Collectors item - FREE!
APPLY NOW!

Get my latest EMAIL car updates!

EXTRA CHEAP


CARS HERE
See 30 cheapest cars!
...get a FREE BADGE!
Collectors item - FREE!
APPLY NOW!

Play my

brilliant

motoring quiz!

PLAY BOTTOM TRUMPS!
Click to see my LIVE lease car customers! - Ling


...don't do lease cars, but if they did, they would be done like this - Ling