CUSTOMER LETTERS
1525 LETTERS!
More customer letters than any other car sales site IN THE WHOLE WORLD! - Ling
You are viewing page 1 of 1 - go to page:
| | | |
| --- | --- | --- |
| From your area... | ...or from people... | ...or about a specific car! |
| | | |
Customer Letter:

1517

/ 1525
Patrick says...

Well done Ling! A very good service supplying new Astra. Please send more gifts! Xxx.

Patrick Mcdonnell
9 Cobblers Briadge Road
Herne Bay
CT6 8NP

Editor Note: Well done Patrick! A very short letter. Please say more in future! Xxx - Ling
---
Customer Letter:

1385

/ 1525
Robert says...

My new Mercedes is my second (and certainly not the last) car that I have sourced through Ling. For a tremendous and thoroughly efficient service, Ling can't be beaten (and delivers with a brilliant sense of humour!). Even the delivery driver was very professional and friendly.

Robert Stearn
26 Whitecliffs
The Leas
Folkestone
CT20 2DT

Editor Note: Robert, I liked dealing with you because you are an EXPENSE REDUCTION SPECIALIST, so it's great that you advertise that my cars can reduce expenses. Certainly you got a bargain Merc! I'll pass your regards to the delivery guy :) Come back (again) soon! - Ling
---
Customer Letter:

1293

/ 1525
David says...

Where do I start? The company I originally chose to lease with was extremely poor with their communications, they *fobbed* me off with numerous fibs regarding delivery dates, availability and after 8 weeks of waiting, I looked elsewhere. The leasing company in question is, supposedly, "Flexible" with their leasing (small clue...) (That will be Flexxilease then, hahaha - Ling).

In complete despair, I then trawled the web for another supplier and came across "Lings Cars". At first I thought that the website was something straight out of VIZ and it was joke site. I soon discovered that I was right on both accounts!

Tentatively, I made an enquiry for a Citroen C Crosser and within minutes, I had a reply directly from Ling herself. Still somewhat suspicious, I completed the order form and waited. To cut a long story short... From my initial enquiry to delivery, was less than 3 weeks, which was breathtaking compared to the "Flexible car leasing company"...(That will be Flexxilease AGAIN, hahaha - Ling)

When you scrape away Ling's "veneer" of the wacky letters, sweets, noodles, chopsticks, insane emails/LINGOS and the *loony* comments from the Mental Oriental, which you will be bombarded with, you will discover an amazing company, which is a model to all companies offering such services to the public. Ling's usage of new technologies and CRM (Customer Relationship Management), is amazingly accurate and efficient, with response times that most companies can only dream about. The LINGO communication tool is fab! Never before have I found a company that speaks with such honesty and cuts out all of the normal formal b**l S**t normally found with leasing companies. Having had the Crosser delivered today, I am now starting the sourcing / ordering process of another car for my business and yes, my first port of call is the "wise one from the (North) East". I would recommend Ling's Cars to anyone thinking about leasing a car. It has completely restored my faith in customer service, plus it makes the whole process FUN!! Now, isn't that novel in this day and age!!!! PS: No I am not her Brother, Dad, Uncle, Boyfriend...

David Anthony
Martin and Co
4 Castle Street
Canterbury
CT1 2BY

Editor Note: Nope, you are not my brother, dad, uncle, etc etc :). You are a real life customer. Thanks so much for that letter David. You are Director of a Property Management company with HQ in Canterbury (but you are actually the No.1 letting company in the UK! - I give you hyperlink above... so I really appreciate your sweet comments. I do know the trouble you have gone through with that other leasing company; there are many like that. They all have glossy front-ends, but so very little behind it except an office of staff who couldn't care less, it seems. This industry is unregulated and often, quite terrible. Go and drive your C-Crosser! Glad I could show you what I can do, and how I compare :) - Ling
---
Customer Letter:

1040

/ 1525
David says...

Hi Ling. Just a quick note to say that I am very pleased with the service I received from LINGsCARS. The monthly cost advertised on the website is the price you pay and you can order online without any hassle. Everything was completed very efficiently. By email and "Lingo" without any trouble. Leasing the car for two years will cost me less than if I bought the same model and sold it on in two years. Excellent delivery of my new Vauxhall Twintop.

David Wainwright
53 Stade Street
Hythe
CT21 6DY

Editor Note: Super Duper David! As you are an IT Manager, I appreciate the comments about my online customer management LINGO system, I have put a lot of work into that. Everyone seems to love it :) All you need now is more sunshine so you can get a tan in your new car! - Ling
---
Customer Letter:

980

/ 1525
Luigi says...

Efficient, straight talking, fantastic prices - Ling has exceeded my expectations. I have already recommended you to friends and colleagues: "Don't waste your time and money buying from a dealer". The delivery from the Renault dealer went without a glitch.

Luigi Palazzolo
Address Withheld
Canterbury
CT2 ***

Editor Note: I am glad you did not have a glitch, Luigi, even though I am not sure what a glitch is. Did you want to order one? Next time I will include free glitch with your car :) Enjoy Grand Scenic! - Ling
---
Customer Letter:

866

/ 1525
Clive says...

Having been a user of PCP type rental for a few years, I know what to expect. Ling was very professional, as were all of her staff that I spoke to, too.

Nothing was too much trouble, every query I had was answered quickly and in a friendly manner. Ling does what she says, and that gave me confidence. I wouldn't bother to go anywhere else next time, as the service from Ling was exceptional.

Excellent delivery, promised before noon and my Volvo XC90 arrived (by transporter) at 9.30 am. It is refreshing to deal with honest, professional people who's word is their bond. I'll be back to Ling very soon when my other Merc is due for replacement.

Clive Godden
4 Lysander Close
Aerodrome Road
Bekesbourne
Canterbury
CT4 5EZ

Editor Note: Clive, well, I did my best. Phew, thank goodness it was good enough. I like to deal with customers who have leased before, it means you know what will happen - except I try to make it better. That XC 90 is a great car, enjoy it, look forward to your next order. Thanks for the letter! - Ling
---
Customer Letter:

842

/ 1525
Martin says...


Good things:

Website, affordable, you can talk to the person in charge, the lease arrangements are progressed efficiently, the queries are answered quickly, delivery was easy to arrange, you don't have to phone for a quote, it's all on the web.

Not so good things:

The lease agreement itself was not well drafted, the sweets are disgusting.

Overall:

I would recommend to someone else without hesitation.

Martin Brandon
Ripple Road
Deal
CT14 8HA

Editor Note: Martin, thanks for tabulating it like this, it really helps other customers reading this. I agree about some of the finance documents, they are written in Swahili and designed for company use - they would not win a plain English award. I do my best to make them clear, where to sign, etc. The sweets, hehe, yes, I agree. But they keep you awake with the high sugar and Chinese chemicals. So pleased you like the Verso. Cheers! - Ling
---
Customer Letter:

805

/ 1525
Clive says...

Having been a user of PCP type rental for a few years I knew what to expect, Ling was very professional as were all of her staff I spoke to, Nothing was too much trouble, every query I had was answered quickly and in a friendly manner.

Ling does what she says, and that gave me confidence. I would'nt bother to go anywhere else next time, as the service with Ling is exceptional.

Excellent delivery - the Volvo XC90 was promised before noon and duly arrived at 9.30am (from Pxxxxxxxxx). The delivery man was a miracle worker given how difficult it is to get a large vehicle to where we live.

It is so refreshing to deal with honest, professional people who's word is their bond. I'll be back very soon when my other Merc is due for replacement

Clive Godden
4 Lysander Close
Aerodrome Road
Bekesbourne
Canterbury
CT4 5EZ

Editor Note: Clive, well, just managed to get this car to you on time. So pleased you are satisfied. I really did my best to make sure this delivery fitted your timescale. Enjoy driving the Volvo XC90! - Ling
---
| | | |
| --- | --- | --- |
| From your area... | ...or from people... | ...or about a specific car! |
| | | |
You are viewing page 1 of 1 - go to page: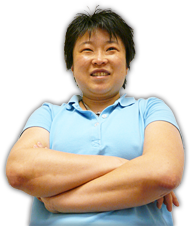 Online Service
Response Times
Quote > Proposal > Order > Delivery
74 CLIENTS IN 'PROPOSAL'
...LING REPLIES IN:
HRS : MINUTES sec
141 CLIENTS IN 'ORDER'
...LING REPLIES IN:
HRS : MINUTES sec
Customers use my secure

LINGO

management system.
Response times above based on last 4 hour period between
9am - 6pm, Mon to Fri -Ling

No Waiting



I am the Viz UK business ambassador!
Post me Ferrero-Rochers! Yum Yum!

Unlike most other internet car leasing sites, I publish all my contact information openly!
...so, you know who I am - Ling



THE UK's FAVOURITE
CAR LEASING WEBSITE!




Boss: Ling Valentine MSc IoD
LING World Headquarters
Vance Business Park
Gateshead, NE11 9NE
Tel 0191 460 9444
Fax 0870 486 1130
sales@LINGsCARS.com
I prefer email to phone - Ling
VAT No: 866 0241 30
Co Reg No: 6178634
Consumer Credit Licence: 663330
Data Protection No: Z1098490
Best Before: 17/08/2007





...get a FREE BADGE!
Collectors item - FREE!
APPLY NOW!

PLAY BOTTOM TRUMPS!


...don't do lease cars, but if they did, they would be done like this - Ling

Get my latest EMAIL car updates!
...get a FREE BADGE!
Collectors item - FREE!
APPLY NOW!

Play my

brilliant

motoring quiz!
My Nuclear
Missile Truck

EXTRA CHEAP


CARS HERE
See 30 cheapest cars!
Click to see my LIVE lease car customers! - Ling