CUSTOMER LETTERS
1528 LETTERS!
More customer letters than any other car sales site IN THE WHOLE WORLD! - Ling
You are viewing page 1 of 1 - go to page:
| | | |
| --- | --- | --- |
| From your area... | ...or from people... | ...or about a specific car! |
| | | |
Customer Letter:

1297

/ 1528
Peter says...

Thanks Ling. The perfect mix of efficiency and humour. Excellent service delivering my new Xsara Picasso.

Peter Roberts
10 Appletree Drive
Barrow In Furness
LA13 0LA

Editor Note: Short letter, but just super. Thanks Peter. Happy, happy! - Ling
---
Customer Letter:

888

/ 1528
Mark says...

Intelligent, creative and no fluff (gimmicks excepted). Outstanding in a rather unimpressive part of the economy. Good delivery - although more to suit the dealer, than to suit me.

Mark Toogood
12 Derwent Road,
Lancaster
LA1 3ES

Editor Note: Mark, well, we were dealing with a BMW dealer and you know the World has to revolve around BMW, not the other way around. Thanks for the lovely comments, especially about my gimmicks :) - Ling
---
Customer Letter:

650

/ 1528
Mark says...

Ling

A quick note of thanks for final delivery (although I am more than happy to write a longer missal of praise for your publicity machine!).

I have found the entire process of dealing with you seamless and un-traumatic. I might even go so far as to say I trust you; a first for me and my relationship with the automotive industry!

I will most certainly come back to you for my next car if I go with PCH. And I will know to order well in advance.

Mark Toogood
12 Derwent Road
Lancaster
LA1 3ES

Editor Note: Mark, I am always hungry for my publicity machine, and I would welcome a missile of praise :). These BMWs were a bit slow, factory order. But they were dead cheap and a new model, so glad you like it. - Ling
---
Customer Letter:

420

/ 1528
Sheila says...

"Thanks very much for your excellent service, the car arrived as arranged; first class service. I will recommend you to anybody and everybody. I wish you all the best for the future and look forward to doing business with you again. Excellent service from the dealer."

Sheila Brier
Brier Sutcliffe Ltd
Bluebell Cottage
Gulf Lane
Cockerham
LA2 0ER

Editor Note: Your company provides Management Services, Sheila, so it's great that you give me such a fantastic verdict. It was a damn pleasure to deal with you and hope you enjoy your Megane Coupe-Cabriolet! - Ling
---
Customer Letter:

208

/ 1528
Gary says...

Thank you Ling for making a tedious job dead easy. Excellent service and at a price so low, our local dealer thought we were winding him up. The Citroen C4 is ace, see you in 2 years. Highly recommended. Thanks.

Gary Grundill
37 Monks Brow
Barrow in Furness
LA13 9PL

Editor Note: Gary, you were very bad to wind up local dealer. these people too stupid to realise that the overhead of massive showroom, lots of staff and cost of stock means they have NO chance of beating my price. Most not set up to supply cheap cars, dealers all want £1000 profit per vehicle, and guess who pays that? CUSTOMER! I am pleased you are happy with nice Dancing Robot C4 Car - Ling
---
Customer Letter:

184

/ 1528
Steve says...

Ling, fantastic service from start to finish. Superb communications. My Mercedes CLK was delivered on time and even had half a tank of juice!

Well done Ling! I have passed your website onto lots of my customers.

Steve Bradley
Lakeland Communications Ltd
29 Blackhall Yard
Kendall
LA9 4LU

Editor Note: Steve! Now you very flash in CLK with personal reg etc! You are best example of customer use technology, everyday you good as gold to log on chat for update! Very efficient! I send you spare number plates for silly illegal spacing of personal reg P4ONC (you think says "PHONE" - your English worse than mine!!! LING ADVICE: I think you should be careful with where you put screws, you could dangerously make it read "PONCE", hehe) - Ling
---
| | | |
| --- | --- | --- |
| From your area... | ...or from people... | ...or about a specific car! |
| | | |
You are viewing page 1 of 1 - go to page: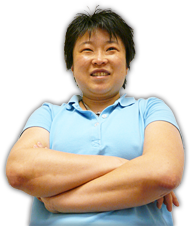 Online Service
Response Times
Quote > Proposal > Order > Delivery
80 CLIENTS IN 'PROPOSAL'
...LING REPLIES IN:
HRS : MINUTES sec
151 CLIENTS IN 'ORDER'
...LING REPLIES IN:
HRS : MINUTES sec
Customers use my secure

LINGO

management system.
Response times above based on last 4 hour period between
9am - 6pm, Mon to Fri -Ling

No Waiting



I am the Viz UK business ambassador!
Post me Ferrero-Rochers! Yum Yum!

Unlike most other internet car leasing sites, I publish all my contact information openly!
...so, you know who I am - Ling



THE UK's FAVOURITE
CAR LEASING WEBSITE!




Boss: Ling Valentine MSc IoD
LING World Headquarters
Vance Business Park
Gateshead, NE11 9NE
Tel 0191 460 9444
Fax 0870 486 1130
sales@LINGsCARS.com
I prefer email to phone - Ling
VAT No: 866 0241 30
Co Reg No: 6178634
Consumer Credit Licence: 663330
Data Protection No: Z1098490
Best Before: 17/08/2007





My Nuclear
Missile Truck
...get a FREE BADGE!
Collectors item - FREE!
APPLY NOW!

Get my latest EMAIL car updates!
Click to see my LIVE lease car customers! - Ling


...don't do lease cars, but if they did, they would be done like this - Ling

EXTRA CHEAP


CARS HERE
See 30 cheapest cars!

Play my

brilliant

motoring quiz!