CUSTOMER LETTERS
1525 LETTERS!
More customer letters than any other car sales site IN THE WHOLE WORLD! - Ling
You are viewing page 1 of 1 - go to page:
| | | |
| --- | --- | --- |
| From your area... | ...or from people... | ...or about a specific car! |
| | | |
Customer Letter:

1430

/ 1525
Denise says...

Very competitive. Excellent service. Loved the frequent communication so I knew what was going on. And - I'm loving my new car!

Denise Hunter
2 Main Road
Smailholm, Kelso
Roxburghshire
TD5 7PH

Editor Note: You should be loving the car, Denise, the Qashqais always make people say how good they are. Thanks so much for kind comments. :) - Ling
---
Customer Letter:

808

/ 1525
Edward says...

Ling has been courteous and very enthusiastic in my dealings with her so far. She always responded to any queries during her processing of my Skoda Fabia with a smile.

Anything Ling can do to make the dealings with the lease company less complicated and bereaucratic would make it more pleasant next time. Good delivery, no problems with Ling's service.

Edward Reid
Eyemouth Road
Coldingham
Berwickshire
TD14 5NH

Editor Note: Edward, well, yes... the finance companies are a bit stuffy. They are slow to respond and sometimes difficult to deal with - I know this, I spend my life dealing with them. They are also sticklers for perfect information. But they are supplying cars at a distance and it can be a big risk for them. Hope you enjoy the Fabia, I have been to your part of the UK, I call in at Eyemouth for an ice cream and some fish, when I am on my way back from Edinburgh. Lovely! - Ling
---
Customer Letter:

806

/ 1525
William says...

Ling was a great help in finding and supplying the right car for me. She answered my questions quickly and was quick with reassurance and advice. The Fiesta was delivered when she said it would be. Excellent.

William Clark
Mindrum Station House
Mindrum
Northumberland
TD12 4QL

Editor Note: Up in the wilds of Northumberland (not TOO far from me) there is now a new Fiesta zipping about. It was great dealing with you, William, and I hope you have a great time avoiding the sheep in your new car. - Ling
---
Customer Letter:

711

/ 1525
Yvonne says...

I had a lovely time on Ling's website, picking my Vauxhall Zafira and e-mailing Ling. She responds very quickly.

It was a no-hassle A* service. I will be using her website again. Good delivery, was the car supposed to have a full tank of fuel?

Yvonne Swinney
28 Osborne Road
Tweedmouth
Berwick
TD15 2HS

Editor Note: Yvonne, thanks for the comments from the very north of England. No, the car wasn't supposed to have a full tank of fuel, you get the car, not diesel. If there is fuel (often there is) than it's a bonus. The way I keep my prices down is to cut all the stuff you don't need, and please note... if you get a "free" tank of fuel from a dealer than it is not "free", you certainly pay for it in the hidden costs. Glad you enjoyed my website :) - Ling
---
Customer Letter:

206

/ 1525
Chris says...

Ling, hi! I've been meaning to email for a while. Many thanks for getting me sorted with my new Mini One. I'm well chuffed with it, especially as I've never had a brand new car to drive before. All my mates are jealous. I will be recommending you, and I will see you again in 2 years time for the next one.

Chris Douglas
4 Crossgates
Holy Island
Berwick upon Tweed
TD15 2ST

Editor Note: I've never sold car to Trappist Monk before! Chris, this is when I am most pleased, when my prices mean Holy customer can drive brand new car for first time. This is so much more cost-effective than buying and you can budget exactly... Also, please take care driving home to Holy Island. If tide is in, Mini may float over to Norway! - Ling
---
| | | |
| --- | --- | --- |
| From your area... | ...or from people... | ...or about a specific car! |
| | | |
You are viewing page 1 of 1 - go to page: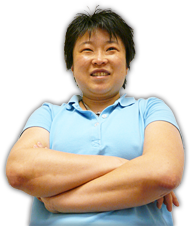 Online Service
Response Times
Quote > Proposal > Order > Delivery
88 CLIENTS IN 'PROPOSAL'
...LING REPLIES IN:
HRS : MINUTES sec
153 CLIENTS IN 'ORDER'
...LING REPLIES IN:
HRS : MINUTES sec
Customers use my secure

LINGO

management system.
Response times above based on last 4 hour period between
9am - 6pm, Mon to Fri -Ling

No Waiting



I am the Viz UK business ambassador!
Post me Ferrero-Rochers! Yum Yum!

Unlike most other internet car leasing sites, I publish all my contact information openly!
...so, you know who I am - Ling



THE UK's FAVOURITE
CAR LEASING WEBSITE!




Boss: Ling Valentine MSc IoD
LING World Headquarters
Vance Business Park
Gateshead, NE11 9NE
Tel 0191 460 9444
Fax 0870 486 1130
sales@LINGsCARS.com
I prefer email to phone - Ling
VAT No: 866 0241 30
Co Reg No: 6178634
Consumer Credit Licence: 663330
Data Protection No: Z1098490
Best Before: 17/08/2007






Play my

brilliant

motoring quiz!


...don't do lease cars, but if they did, they would be done like this - Ling
Click to see my LIVE lease car customers! - Ling

PLAY BOTTOM TRUMPS!

Get my latest EMAIL car updates!
...get a FREE BADGE!
Collectors item - FREE!
APPLY NOW!
My Nuclear
Missile Truck

EXTRA CHEAP


CARS HERE
See 30 cheapest cars!