CUSTOMER LETTERS
1525 LETTERS!
More customer letters than any other car sales site IN THE WHOLE WORLD! - Ling
You are viewing page 1 of 1 - go to page:
| | | |
| --- | --- | --- |
| From your area... | ...or from people... | ...or about a specific car! |
| | | |
Customer Letter:

1469

/ 1525
Lillian says...
I still can't believe it only took two weeks for delivery of my new Citroen C3 Picasso. The car was delivered right to my door. The delivery man gave me the keys and paperwork and we checked the car over, all very clean and spanking new. Well done Ling, you kept me informed every step of the process. I would certainly recommend you to family and friends. Very good delivery price of £85 to my door.

Lillian Gibson
Apple Loft, The Farm
Mount Stewart
Newtownards
BT22 2AD

Editor Note: Whoa, let me tell everyone that the delivery "price" was because Lillian lives in Northern Ireland. So that was the cost from Stranraer, a bargain! British customers get free delivery. It was a very quick process, and that was great. It is wonderful to have customers in Northern Ireland, the people from the Free State are always mailing me, but due to Eire being a different country, I simply cannot deliver cars down there. What a shame. - Ling
---
Customer Letter:

1445

/ 1525
Glyn says...

We were very impressed with the service and flexibility that Ling and her team provided and arrangement of our extras and special requests was very straight forward too. We were overall, very impressed. Good delivery, dealer service was professional throughout.

Glyn Forbes
Original Telecoms Ltd
2-4 Balloo Avenue
Bangor
BT19 7QT

Editor Note: That's another happy XC90 customer! Not only that, but you are another Northern Irish customer, Glyn. Thanks so much for choosing to order from me. Hope the Volvo meets all your expectations, I pass on regards to the supplying dealer. Thanks again! - Ling
---
Customer Letter:

1433

/ 1525
Victoria says...

I cannot fault the excellent efficient service I received from Ling. I got a great car at the best value around and love the fact that it was all done with great humour (also love the sweeties). Excellent delivery of my new Qashqai.

Victoria Kerley
Green Lane Cottage
17 Green Lane
Crossgar
BT30 9JL

Editor Note: You love the sweeties??? This reinforces my view that everyone from Northern Ireland is quite mental, hahaha! Some people eat them and convince me they nearly died from the taste! But thanks so much from the mainland for your letter from the province. You were lovely to deal with, Tory. - Ling
---
Customer Letter:

1150

/ 1525
Alexander says...

Despite slightly complicated personal circumstances, I went from initial enquiry to having a new car delivered at exactly the time I asked for, in a little over a month. It really could not be any quicker or easier. Excellent on time delivery of my new Citroen C4 Grand Picasso, and a good demo of the car's features.

Alexander Tabrah
Address withheld
Co Antrim
BT29 ***

Editor Note: Yes, Alex! You are requesting privacy, so I withhold your address for security. You were out of the UK when you ordered the car, and we still managed to get it all together so you had the car when you came back to the UK. Have a great time in the Citroen! - Ling
---
Customer Letter:

726

/ 1525
Patrick says...

My new Mercedes CLS arrived on time and just as you have suggested. I think you should use the slogan "does exactly what it says on the tin" as everything that you said would happen, did happen on time.

It is refreshing to deal with a company that does not over or under promise, and just delivers. The main Merc dealer in Belfast was not too pleased that they could not match either your price or delivery time. They also kept trying to sell me extras that I did not need.

I have recommended your service to a lot of our employees in Lincoln, and I will use your service to change your wife's car in the new year. Good delivery of my CLS and on time.

Patrick Rice
103 Green Park Avenue
Belfast
BT8 7YF

Editor Note: Patrick, no I do not think the Merc dealer in Belfast is too happy. Only this week, I received an email from another good customer that said that dealer was threatening to make warranty work hard for another of my customers, even though that is totally illegal under Block Exemption Rules. I will have to have a word with them I am waiting for MBUK to write back to me. The dealer should be more competitive. As you are a Sales Director I am sure you can more than hold your own with them. Enjoy the low-rider CLS! - Ling
---
Customer Letter:

658

/ 1525
Norwin says...

I'm a very happy customer. My local BMW dealership said that they couldn't match your price and they implied that you could not be legitimate! But now, I've got a great brand new BMW Coupe for a great price with very little pain. So thanks a lot! The handover was very smooth and painless and the car is great! I'll be back in touch when this lease finishes for the next car.

Norwin Simms
Address withheld
Belfast
BT6 ***

Editor Note: Norwin, you are a star. This letter comes just when I need it, when I am being attacked by people from "Automotive Management" website who think my service is not worthy or "real" dealers who add massive overheads. It was real fun dealing with you, your accent is sweet and I hope your BMW Coupe looks cool in downtown Belfast - like Beirut but with better beer. You collected your car from Stranraer docks and had a nice day out in sunny Scotland. Hope the local Belfast BMW dealer believes the prices were real, now. Give them a wave from me. - Ling
---
Customer Letter:

460

/ 1525
Stephen says...

"Hi, really enjoyed the personal approach and fun business ethic. Unfortunately the whole experience lost its edge when I collected a dirty car with 400 miles on it. I'm not sure that you can wash your hands of responsibility - I did not deal directly with the supplying dealer."

Stephen Smyth
110C Movilla Road

Newtownards
BT23 8RQ

Editor Note: Well, what can I say? Once again a stupid delivery driver who cannot be bothered to wash a car spoils a happy customer experience. Stephen, I must point out you live in Northern Ireland, and the dealer had got the car from London to Stranraer to meet you so you could take it back on the ferry. The 400 miles is inconsequential as this will be added to the contract mileage, the point was the dirty condition. Which the dealer did not help with - they even disputed it was dirty!!! Unfortunately the day was in March and was wet and miserable. All I can say is sorry, and give the dealer a kick! - Ling
---
| | | |
| --- | --- | --- |
| From your area... | ...or from people... | ...or about a specific car! |
| | | |
You are viewing page 1 of 1 - go to page: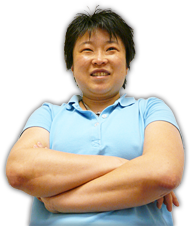 Online Service
Response Times
Quote > Proposal > Order > Delivery
88 CLIENTS IN 'PROPOSAL'
...LING REPLIES IN:
HRS : MINUTES sec
153 CLIENTS IN 'ORDER'
...LING REPLIES IN:
HRS : MINUTES sec
Customers use my secure

LINGO

management system.
Response times above based on last 4 hour period between
9am - 6pm, Mon to Fri -Ling

No Waiting



I am the Viz UK business ambassador!
Post me Ferrero-Rochers! Yum Yum!

Unlike most other internet car leasing sites, I publish all my contact information openly!
...so, you know who I am - Ling



THE UK's FAVOURITE
CAR LEASING WEBSITE!




Boss: Ling Valentine MSc IoD
LING World Headquarters
Vance Business Park
Gateshead, NE11 9NE
Tel 0191 460 9444
Fax 0870 486 1130
sales@LINGsCARS.com
I prefer email to phone - Ling
VAT No: 866 0241 30
Co Reg No: 6178634
Consumer Credit Licence: 663330
Data Protection No: Z1098490
Best Before: 17/08/2007






Get my latest EMAIL car updates!

Play my

brilliant

motoring quiz!
My Nuclear
Missile Truck

PLAY BOTTOM TRUMPS!
...get a FREE BADGE!
Collectors item - FREE!
APPLY NOW!
...get a FREE BADGE!
Collectors item - FREE!
APPLY NOW!


...don't do lease cars, but if they did, they would be done like this - Ling