CUSTOMER LETTERS
1525 LETTERS!
More customer letters than any other car sales site IN THE WHOLE WORLD! - Ling
You are viewing page 1 of 1 - go to page:
| | | |
| --- | --- | --- |
| From your area... | ...or from people... | ...or about a specific car! |
| | | |
Customer Letter:

1519

/ 1525
Graham says...

This is the first time I have bought a new car, and I must say you have made it so easy, stress free (I did have a few handing over date problems) but your company did resolve them smoothly. Very good. Dealer was good – Prompt delivery.

Graham Roberts
414 Prescot Rd
Eccleston Hill
S Helens
WA10 3BT

Editor Note: Graham, yes, you were away a few days prior to delivery and it was difficult to arrange a date, but was all sorted in the end :) Happy you are pleased with your first new car and thanks so much for "stress free" opinion. That's what I aim for :) - Ling
---
Customer Letter:

1466

/ 1525
Paul says...

I had tried on numerous occasions to buy a B-Class Mercedes for my wife and new baby daughter. After going to various Mercedes dealers and them trying to sell me alternative cars or ones they had on special offer I was at my wits end!!! A work colleague recommended Ling and from the word go it was fast, efficient and so easy!! Ling and her staff keep you informed every step of the way constantly updating you on the progress.

I would have no hesitation on recommending Ling and using her again in the future. Excellent service!! Thank you. Excellent delivery, delivered on time, car's functions explained.

Paul Moran
15 Rostherne Cresent
Widnes
WA8 7PW

Editor Note: Paul, yes, why do dealers try and sell you cars you don't want? Glad I once again beat the standard Mercedes service levels and at the same time got you exactly what you wanted for your family. Cheap, too. Thanks so much for the letter, I loved to read that! Why do Mercedes put so much pressure on me to stop selling their cars? - Ling
---
Customer Letter:

1201

/ 1525
Ian says...

This is our second vehicle from Ling (and won't be the last) Service from start to finish was impeccable. Delivery was excellent. My new Mercedes M-Class was delivered 10am on New Years Eve as arranged.

Ian Beamish
9 Prestwick Close
Widnes
WA89DY

Editor Note: Super duper service from this Merc dealer, they did well delivering that close to Xmas as promised. Thanks so much for being a repeating customer, Ian, and enjoy posing in the M-Class. As MD of a successful estate agents in the current climate, I appreciate your comments. - Ling
---
Customer Letter:

1191

/ 1525
Stephen says...
This is the second time I have used LINGsCARS and once again I can say that the service was second to none. I was kept up to date constantly about date of delivery etc (on the new LINGO system), and the new Audi A3 was on my drive within the time I was given. Thanks Ling. Delivery was excellent.

Stephen Smith
57 Wedgewood Gardens
St Benedicts Court
St Helens
WA9 5GA

Editor Note: Stephen, well, you are welcome. I like nothing more than repeating customers coming back for more punishment! You noticed a change with my new LINGO system, eh? See you in a couple of years! - Ling
---
Customer Letter:

1134

/ 1525
Bob says...
Ling you are a pleasure to deal with – your crazy is great (like the Wall of China). And it's a very well organised operation – fantastic system – easy to follow – this is my second car from you – excellent service – great website – phone calls answered personally – emails answered quickly – new Lingo system very good - I like the way, as you pass through each stage of the whole contract hire process, you are kept informed of exactly where you are up to. The Toyota Avensis is great. Excellent delivery, the lady who delivered the car was great, even instructed me on the sat-nav!

Bob Gardner
City Jewellers
PO Box 25
Altincham
WA14 2FJ

Editor Note: Ho, ho, ho, and I even got you delivery from a fit bird!!! You should be pleased with me, Bob! You are such a fun customer to deal with and this is the second Avensis you have had. Glad you appreciate the Lingo, it is so much better than using email. Of course I answer phone calls personally :) But, I don't encourage phone calls - I want everything in writing on the Lingo. Bad boy! Enjoy the Toyota! - Ling
---
Customer Letter:

1103

/ 1525
Gerald says...

I knew what I wanted, an Audi A6. Other lease companies could not even offer an Audi, let alone the A6 that I wanted. Everything went smoothly and efficiently, with Ling keeping me informed at every stage of the process. I am delighted with the car and the service provided and would certainly recommend LINGsCARS to anyone looking to lease their next car. Good delivery!

Gerald Harland
Tarnwood
Dark Lane
Kingsley
WA6 8BH

Editor Note: Ged, glad you are happy! Luckily I have a very good Audi supplier. Enjoy the A6! You are MD of Kingsley Piping Engineering Ltd, so I value your opinions. Thanks. - Ling
---
Customer Letter:

824

/ 1525
Scott says...

Thanks, Ling! I love the Kia Picanto, will definitely rent again. I just need the car mats now!

Scott Fisher
12 Walden Close
Thelwall
Warrington
WA4 3HB

Editor Note: Scott, your car mats are in the post! From one customer with a Merc CLK (below) to you and your Kia Picanto - I am glad everyone likes the service. Hope to see you in two years. Wipe your feet before you stand on the mats! :) - Ling
---
Customer Letter:

760

/ 1525
Stanley says...

I wish that I could say something unpleasant... but everything went very well indeed with my new Zafira. Delivery excellent, no problems, delivery driver most helpful.

Stanley Dobson
19 Barsbank Lane
Lymm
WA13 0ER

Editor Note: Well, you are a retired head of personnel at a large pharmaceutical company, Stanley... so I appreciate your lack of complaints. I do my best to keep you happy :) Enjoy the Zafira, top car - VERY low price! - Ling
---
Customer Letter:

741

/ 1525
Chris says...

Very efficient, a bit wacky! But quick replies to emails - better to contact on email than phone (hey! I run a website business, I prefer things about cars in writing! - Ling) - but absolutely delighted with the service and efficiency of LINGsCARS and Ling.

When I didn't speak to Ling, the chap I did speak to was just as good as her! Excellent delivery, the chap spent time explaining how everything worked on the car. So well done - we will use you again and recommend you!!

Chris Green
166A Lunts Heath Road
Widnes
WA8 5AZ

Editor Note: Chris, well, you have a brilliant brand new Mini Cooper! Of course, I give more priority to email than the phone, as the phone is a bit inefficient and when I'm dealing with cars I need everything clearly in writing as it is easy to make expensive mistakes with £10-£40k cars. Chap you spoke to was Jon, my husband. I hope you have a great 2-years with your new cool car. - Ling
---
Customer Letter:

699

/ 1525
Gregg says...

Ling - You live up to your reputation. Very happy and many thanks.

Gregg Dimeloe
59 Stockdale Drive
Whittle Hall
Warrington
WA5 3RU

Editor Note: Gregg, short letter, but a nice one. Thanks :) Enjoy the Astra Soprt Hatch! - Ling
---
Customer Letter:

555

/ 1525
Eileen says...

Ling, the A4 cab is fantastic! I really love it - all my neighbours think I have won the lottery!!!

The service and help that I received from you was first class, everything was explained fully - no hidden "bits". I have recommended you to all my friends (but not my neighbours because they will find out it was not a lottery win!).

On delivery, the guy was so helpful, he talked me through all aspects of the Audi cabriolet. Excellent!

Eileen Fisher
12 Walden Close
Thelwall
Warrington
WA4 2HB

Editor Note: Hahahaha, Eileen, you make me laugh. Just wait until all the charity people start banging on your door, demanding hand-outs. You will be up to your ears in Oxfam and Big Issue. I have ordered the same car for myself, an A4 Cabriolet, and I am jealous that you got yours first. I can't wait! Put on your shades, slap on your suncream, get the roof down and start posing. You deserve it :) - Ling
---
Customer Letter:

508

/ 1525
Edward says...

"
A young lady from Gateshead called Ling,
Does a really peculiar thing,
Contract Hire cheap and simple,
With cute smile and dimple,
So get a great car from Ling - "WITH NO STRINGS!"

"Ling is amazing!!! Great service, great communication, she made the whole contract hire process really simple. I've recommended her to half a dozen people already and will definitely be getting my next new car through her in 2-years time. SAAB was delivered excellently, delivery man took the time to run through all the functions."

Edward Dobson
21 Brookside Avenue
Lymm
WA13 9BL

Editor Note: Mr Ed, you were a bit crazzzy yourself! What a lovely poem, I never realised you were bloody poet, I have it framed on my wall in my office. You seemed to really enjoy getting your car, especially as the weather was just turning to Spring. Have a great time swanning in your SAAB Convertible! Below, is return poem! - Ling

A madman called Ed from Lymm,
Didn't want a dealer skanking him,
So he logged on my website,
Clicked a SAAB - that's sexy alright,
Lost 10 years, his wig, and looks trim! - Ling
---
Customer Letter:

501

/ 1525
Paul says...

"Very professional and straight down the line simple service with the minimum of fuss and red tape. This is the only way to finance a new car. Many thanks"

Paul Cuddy
Kosco Interiors
5006 Knutsford Road
Latchford
Warrington
WA4 1PL

Editor Note: Paul, I am glad you have your cheap Astra at last. These Astras are so cheap (for the SRi model) and I have sold dozens. So pleased that you are happy with everything - Ling
---
Customer Letter:

478

/ 1525
Alex says...

"Ling provided a helpful, informative service. The website contains a comprehensive guide to contract hire, displayed in a concise, clear manner. The prices are very competitive. My Vauxhall Vectra was delivered on time, clean and in a pleasant manner. I would recommend using LINGsCARS.com to anyone who is looking for a great quote with a personal, helpful service. Ling; good luck for the future, I'm sure you will be a success in everything that you do. "

Alex Bottle
The Dance Workshop
65 Hollywell Drive
Warrington
WA1 2GE

Editor Note: Wow! I deal with real Fame Academy!! Alex, thanks for clear letter of support, you were a lovely person to deal with! Enjoy Vectra - Ling
---
Customer Letter:

419

/ 1525
Stephen says...
"Ling is brilliant!!

I got exactly what I wanted, when I wanted it and at the price I required! The contact/communication was fantastic - no holding music - no waiting days for return emails.

Superb... and I got lots of free stuff (sweets/key rings). The BMW 3-series is excellent, by the way. The dealer delivered it at exactly 9.00am on the dot - excellent - as arranged. They also telephoned on the day to let me know they were on the way!"

Stephen Smith
24 Silverlime Gardens
St Helens
WA9 5UN

Editor Note: Stephen, I train the BMW dealer well, huh? Actually, BMW dealer is very good - one of the best I can find. They appreciate my orders, this is additional business for them so they give me massive discount and treat customers very well. Of course I don't have holding music, that is simply pointless and companies that use it should simply do the job better and answer the bloody phone. As you are on Merseyside, I should point out that I sent you the goodies voluntarily and that you didn't steal them :) - Ling
---
Customer Letter:

350

/ 1525
Janet says...
"Hi Ling,

Just to let you know car received today and all seems to be fine and in working order. Many thanks for your help through the process, which has not been too painful at all!"

Janet Adamson
Address Withheld
Warrington
WA5 ***

Editor Note: What a very nice car you have got, Jan! An Audi A4 Saloon 2.0t Fsi SE Multitronic, Leather, Auto Opening Boot Lid, Front Centre Armrest, Driver Inf System, Heated Front Seats, Split Folding Rear Seats, Multi Steering Wheel, very well specced and very cheap! Enjoy it, eh? - Ling
---
Customer Letter:

323

/ 1525
Andrew says...

"So it took about 4 weeks from first contact with Ling to delivery. BIG DEAL! It's the money I saved that's great! I didn't even have to get off my bum at all, as the car was delivered to my work - exactly when Ling said it would be. Fantastic!"

Andrew Caine
Aqua World Partnership
36 Church Street
Warrington
WA1 2SY

Editor Note: Whoa! First NASA (see letter below), now Aqua World! Isn't that Florida? Oh, no, it's Warrington, some northern drug dealer town. Never mind! That will do, I look forward to visiting killer whale "EckyThump" or whatever name is, in paddling pool in Warrington. My God, I have prestigious customers, eh? Enjoy Mazda RX-8, Andrew, you were VERY nice customer. Hope you have cheap petrol station nearby... - Ling
---
Customer Letter:

253

/ 1525
Martin says...

What a great experience! Ling has bent over backwards to help at every opportunity! Highly recommended! Brilliant service. Thanks.

Martin Lonsdale
10 Kingfisher Drive
St Helens
WA11 9YQ

Editor Note: Oh! I am pleased you had a great time ordering new Mini One, Martin. I suppose bending over backwards is slightly more discreet than bending over forwards, as Google has just done for Chinese Government. Who was St Helen? - Ling
---
Customer Letter:

193

/ 1525
Ruth says...

Ling, I was blown away with your "beyond the call of duty" service. Everything was handled efficiently, quickly and competitively. You delivered my Honda CRV when you said you would. The Honda dealer was excellent. I would definitely recommend and use you again!

Ruth Shearn
Managing Director
RMS Marketing, Advertising and PR
38 Oxford Rd
Altrincham
WA14 2EB

Editor Note: Ruth, thanks for letter, and thanks for flowers! I will ask you to do some PR for me. I like to give business back to customers, and all my printing, office supplies, insurance and now PR is handled by customers of mine - Ling
---
Customer Letter:

146

/ 1525
Charles says...

Ling,

I find your service to be absolutely excellent and I will certainly recommend you to others. Dealer; excellent.

Charles Agar
Davies Ridgeway Solicitors
21 Bold Street
Warrington
WA1 1DF

Editor Note: Solicitors favourite clients, Charles because your paperwork is always perfect. Enjoy BMW 118, thanks for comments about dealer - Ling
---
Customer Letter:

134

/ 1525
Simon says...
Fantastic... not the usual boring crap... and good prices, too.

Simon Grimley
Rosebank
Finger Post Lane
Norley
Frodsham
WA6 8LA

Editor Note: Hehehe, I do not run usual boring crap company, Simon. Thanks - Ling
---
| | | |
| --- | --- | --- |
| From your area... | ...or from people... | ...or about a specific car! |
| | | |
You are viewing page 1 of 1 - go to page: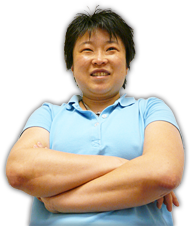 Online Service
Response Times
Quote > Proposal > Order > Delivery
75 CLIENTS IN 'PROPOSAL'
...LING REPLIES IN:
HRS : MINUTES sec
138 CLIENTS IN 'ORDER'
...LING REPLIES IN:
HRS : MINUTES sec
Customers use my secure

LINGO

management system.
Response times above based on last 4 hour period between
9am - 6pm, Mon to Fri -Ling

No Waiting



I am the Viz UK business ambassador!
Post me Ferrero-Rochers! Yum Yum!

Unlike most other internet car leasing sites, I publish all my contact information openly!
...so, you know who I am - Ling



THE UK's FAVOURITE
CAR LEASING WEBSITE!




Boss: Ling Valentine MSc IoD
LING World Headquarters
Vance Business Park
Gateshead, NE11 9NE
Tel 0191 460 9444
Fax 0870 486 1130
sales@LINGsCARS.com
I prefer email to phone - Ling
VAT No: 866 0241 30
Co Reg No: 6178634
Consumer Credit Licence: 663330
Data Protection No: Z1098490
Best Before: 17/08/2007





EXTRA CHEAP


CARS HERE
See 30 cheapest cars!

Play my

brilliant

motoring quiz!
My Nuclear
Missile Truck
...get a FREE BADGE!
Collectors item - FREE!
APPLY NOW!
...get a FREE BADGE!
Collectors item - FREE!
APPLY NOW!

Get my latest EMAIL car updates!

PLAY BOTTOM TRUMPS!


...don't do lease cars, but if they did, they would be done like this - Ling