CUSTOMER LETTERS
1528 LETTERS!
More customer letters than any other car sales site IN THE WHOLE WORLD! - Ling
You are viewing page 1 of 1 - go to page:
| | | |
| --- | --- | --- |
| From your area... | ...or from people... | ...or about a specific car! |
| | | |
Customer Letter:

1535

/ 1528
Elizabeth says...

Great service, so helpful. We needed a car quickly and everything was done for us in superb time. Dealer was excellent and our Mazda 6 was delivered on time and well presented.

Elizabeth Maciver
22 Howe View
Oldmeldrum
Inverurie
AB51 0PR

Editor Note: Thanks for the letter Liz! Great news that you loved everything and got the Mazda so quickly. Enjoy it in Bonnie Snowwie Scotland! I pass on your thanks to dealer. - Ling
---
Customer Letter:

1365

/ 1528
Keith says...

We're delighted with our new wee car, the Smart coupe ForTwo. Ling- thanks for everything you've done - We'll certainly come back to you!! Good delivery as expected.

Keith Morrice
94a Market Street
Bucksburn
Aberdeen
AB21 9JH

Editor Note: Keith, you are a finance manager for an underwater oil rig company. I appreciate that you must have figured out this is the cheapest way to get a new Smartie car. Lovely to deal with you, wee you in a couple of years, eh? Enjoy the Smart! - Ling
---
Customer Letter:

1279

/ 1528
Daina says...

I was still awaiting quotes from some other companies 6 months down the line, but Ling was very efficient and quick. Very good service - I have already recommended you to many friends. I love my new Ford Focus and I will get my next cars from Ling, too! Good delivery.

Daina Carnochan
11 Melrose Place, Kintore
Inverurie
AB51 0SY

Editor Note: Daina, you are a veterinary in the North of Scotland. I expect you have enough trouble with all the pesky animals (and owners) to have to worry about dealing with car supply idiots. So, I am glad I came out top for you. Why some other companies don't perform - I don't know? They are silly for missing out on the business. Back to those cats and dogs (or cows) and hope the Focus Estate does the job, carrying all the pets around :). You also have a nice name! - Ling
---
Customer Letter:

1270

/ 1528
Vivien says...
Ling, everything went great with my new Audi A3. Service was superb, with no complaints. Well done!!! Excellent car delivery.

Vivien Cumming
8 Hutchison Terrace
Mannofield
Aberdeen
AB10 7NN

Editor Note: Vivien, great to hear you are a happy bunny at Easter. These A3s are great cars for a cheap price. I'm really pleased you love your new car. - Ling
---
Customer Letter:

1218

/ 1528
William says...

Stress free, straight forward transaction on my new Citroen C-Crosser, and nice Chinese sweets, too! I will be back in 23 months!! Excellent delivery, courteous and knowledgeable driver.

William Smith
14 Cowieson Crescent
Pitmedden
Ellon
AB41 7GJ

Editor Note: Good, good. That's what I like, smooth, easy and fuss-free. You should see me paddling like a mental duck under the water, hahahahaha! Bloody motor industry never easy, BUT, I keep the stress away from super customers like you :) Enjoy the C-Crosser, Willy! - Ling
---
Customer Letter:

1207

/ 1528
Mark says...

Very helpful and friendly. No problems answering my silly questions as a first time lease customer.

Your website is very "interesting" but actually works very well - especially the LINGO system.

As for the Honda Civic Type-R itself, it has a funky and comfortable interior, brilliant VTEC engine and massive boot. Huge grip, but the handling is rather inert. Not a true Type-R perhaps, but a grown up one. Excellent delivery, friendly and informative.

Mark Fisher
7 Morven Circle
Westhill
Aberdeenshire
AB32 6WD

Editor Note: Mark, as you are a software developer, never mind the car - thanks so much for the comments about LINGO! These Type R's are more sensible than the previous model, but still look and go great. Thanks for the letter, you were a star customer - even a first timer! - Ling
---
Customer Letter:

1137

/ 1528
Leigh says...

Good service, good website - quick response times - very impressed with car - will be coming back in 3 years time - liked the extras in the post too :). Once the date was finalised, delivery of my new Fiat Panda was very good.

Leigh Mckenna
31 Perkhill Road
Lumphanan
AB31 4TG

Editor Note: Another Kung-Fu Panda! Nice to have good website comments from a freelance web designer/developer! Thanks so much. You were a superstar to deal with, Leigh. Hope you enjoy the Panda diesel! - Ling
---
Customer Letter:

1004

/ 1528
Dave says...

Hi Ling, Just a short note to thank you for the excellent service I received from yourself. From the very first contact to delivery, everything was done very professionally. I recommended your company to my friend who is now a customer, and you sent me some car mats to thank me. Excellent!

Delivery excellent, very pleasant driver, nothing a problem.

Dave Coull
14 Carron Place
Aberdeen
AB16 6SP

Editor Note: Dave, hahahaha, what did you expect, a grumpy VW delivery man??? Well, maybe sometimes that happens :). But you got a lovely one. I'm very happy you thought my service was very good. Enjoy the Golf in sunny Scotland! - Ling
---
Customer Letter:

986

/ 1528
John says...

Hi Ling, many thanks for supplying our new Audi A3, never have I experienced an easier and more cost effective way to get a new car. A BIG THANK YOU! Excellent communication from supplying dealer, too.

John McNally
Mossend
Whitecross
Pitcaple
Inverurie
AB51 5HU

Editor Note: John, you are so far north, you make me feel dizzy! This dealer is great, I must say. Glad you thought it was all so easy, that's what I try to do. Go and drive up those mountains! - Ling
---
Customer Letter:

943

/ 1528
Dennis says...

Great experience dealing with Ling for my new Nissan Qashqai. Excellent service and support throughout the process with a little fun and humour along the way. Excellent delivery, on time and the driver was very professional.

Dennis D'Arcy
Recognition Express
572-578 George Street
Aberdeen
AB25 3XU

Editor Note: Dennis, I give you bloody hyperlink for such a nice letter. You were a great customer and I recommend your signs, even though you are so far North, I get a nosebleed just emailing you! Thanks for kind letter! Quashqai customers are always happy! - Ling
---
Customer Letter:

877

/ 1528
Lynne says...

This is my first experience of using private leasing. Ling was the 4th company I contacted and I wish I had contacted her first. She made everything so simple resulting in minimal effort from me. Any questions and queries I had were answered and dealt with promptly and put my mind at ease.

I absolutely love my Vauxhall Astra Sporthatch and the monthly payment is extremely competitive compared with other companies. The dealer delivered the car on time and in immaculate condition, even the driver was friendly. It has been an absolute pleasure doing business with you, Ling, if only everything in life was so easy.

I have no qualms in recommending Lings Cars to anyone and I look forward to doing business with you again in the near future. Thank you Ling for all you help.

Lynne Crawford
Value, Decision & Risk Analyst
7 Market Square
Insch
AB52 6LD

Editor Note: Well, Lynne... not much risk in getting THIS car, eh? :) - Thanks for the very kind letter and it's good that you share this info, so many new customers find it useful. It doesn't matter to me if I am the first, the 4th or the last company you spoke to, I am determined to win business based on price and service. I'm glad you are happy. Speak soon! - Ling
---
Customer Letter:

674

/ 1528
Donna says...

I am very happy with the service I received from Ling. She always responded very quickly to my questions and gave accurate responses. She was also very friendly. The only negative point would be the length of time it took for me to receive my new Vauxhall Astra 1.7 Cdti Sri Sport Hatch, but now that it is here I love it!

Donna Souter
Bucklerburn Road
Peterculter
AB14 0NN

Editor Note: Donna, yep, factory order. It is a pain in the ass that Vauxhall cannot build cars faster and stick to schedules. Their systems are just not brilliant compared to other manufacturers and some of the dealers are just not that good. But your car arrived after a few weeks. Glad you were happy with my service, I have given Vauxhall (another) kick. - Ling
---
Customer Letter:

262

/ 1528
Paul says...

Many thanks to Ling for such a quick, efficient service over the busy Xmas break to get our new Discovery V6 delivered.

Paul Atkinson
Drumrossie Coach House
Insch
AB52 6LJ

Editor Note: Paul, you are SUCH a nice guy, you got the Disco 3 for your wife for Xmas gift. She is so lucky, I am telling my husband Jon about your gift every day so that he will consider treating me as well as you treat your wife! - Ling
---
Customer Letter:

233

/ 1528
James says...

Dear Ling,

Thank you for an excellent service regarding the delivery of my contract Mitsubishi Shogun. It is so refreshing to deal with someone who takes out all the mystery and magic that surrounds car deals. I have referred you to many of my friends, since being told about you from my son Blair Davidson (who also had a car). The delivery of my car was on time and perfect - "SIMPLE"!

Good luck with your business, it can only go from strength to strength. Please promise to keep your business simple. Wishing you and Jon a great Xmas and a prosperous New Year.

James Davidson
Park House
Youlieburn
Taures
Ellon
AB41 7LH

Editor Note: James, hehe, please note that if I take away all "mystery and magic" that this is not bloody Harry Potter business! However, I enjoy to deal with Scottish ethnic minority person, with half face painted blue and wearing skirt. Note that Scottish are good at taking "mystery and magic" out of football game. Enjoy Shogun, and send more family! - Ling
---
Customer Letter:

218

/ 1528
Jamie says...

Ling

Your service was excellent; there was no hassle before, or during the paperwork stage. Some other contract-hire companies are still calling me!! I'm enjoying my new Mercedes CLK and will definitely be coming back to you, next time around. One small thing: I thought the car would be delivered on a trailer, not driven to my house.

Jamie McPherson
Findochty
Buckie
AB56 4QY

Editor Note: Jamie! What a letter, at first sweet then WAH! - like scorpion, with sting in tail. So now I have to tell everyone that in real life you are big strong BP Exploration oil rig worker with hard-hat and tatoos (probably like YMCA person, ooops), and you live miles from dealer who supplies Mercedes, and you know we were trying to speed delivery before you helicoptered back onto oil-rig! I always say that at my prices dealers may deliver car by driving, but in your case it was neccessary just to get it there in time. Miles on car will be deducted from contract of course, and delivery drivers are very good and do not destroy new cars. If I was being cruel I would point out that due to clever placement of wheels and gearbox/engine combination, even Mercedes are quite suitable for driving to Scotland, hehe. (Customers should note that on many cars, the first time the trip button is pushed in and held in - if below 1000 miles - it will zero the speedo, not just zero the trip. This is to allow for delivery. So many "virgin" cars may actually have been driven by dealers doing "dealer swap". This trick certainly works on FIATs, and many other makes and if dealer has not already done it - usually it's part of PDI proceedure but they may forget - it can have its uses). I'm so glad you are pleased with CLK, and so glad everything went smoothly. Perhaps I should send some leaflets out to oil rigs with you, for other YMCA boys... - Ling
---
| | | |
| --- | --- | --- |
| From your area... | ...or from people... | ...or about a specific car! |
| | | |
You are viewing page 1 of 1 - go to page: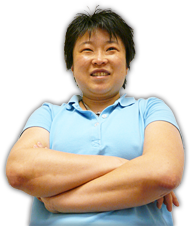 Online Service
Response Times
Quote > Proposal > Order > Delivery
85 CLIENTS IN 'PROPOSAL'
...LING REPLIES IN:
HRS : MINUTES sec
161 CLIENTS IN 'ORDER'
...LING REPLIES IN:
HRS : MINUTES sec
Customers use my secure

LINGO

management system.
Response times above based on last 4 hour period between
9am - 6pm, Mon to Fri -Ling

No Waiting



I am the Viz UK business ambassador!
Post me Ferrero-Rochers! Yum Yum!

Unlike most other internet car leasing sites, I publish all my contact information openly!
...so, you know who I am - Ling



THE UK's FAVOURITE
CAR LEASING WEBSITE!




Boss: Ling Valentine MSc IoD
LING World Headquarters
Vance Business Park
Gateshead, NE11 9NE
Tel 0191 460 9444
Fax 0870 486 1130
sales@LINGsCARS.com
I prefer email to phone - Ling
VAT No: 866 0241 30
Co Reg No: 6178634
Consumer Credit Licence: 663330
Data Protection No: Z1098490
Best Before: 17/08/2007





EXTRA CHEAP


CARS HERE
See 30 cheapest cars!

Play my

brilliant

motoring quiz!
...get a FREE BADGE!
Collectors item - FREE!
APPLY NOW!


...don't do lease cars, but if they did, they would be done like this - Ling

Get my latest EMAIL car updates!
...get a FREE BADGE!
Collectors item - FREE!
APPLY NOW!

PLAY BOTTOM TRUMPS!
Click to see my LIVE lease car customers! - Ling