CUSTOMER LETTERS
1525 LETTERS!
More customer letters than any other car sales site IN THE WHOLE WORLD! - Ling
You are viewing page 1 of 1 - go to page:
| | | |
| --- | --- | --- |
| From your area... | ...or from people... | ...or about a specific car! |
| | | |
Customer Letter:

1332

/ 1525
Mark says...

Excellent service, Ling always keeps you up to date with what's going on and a fantastic sense of humour. Excellent delivery of my new Volvo S80.

Mark Mitchell
16 Burlington Close
Telford
Shropshire
TF4 3TD

Editor Note: Cool! Short and snappy, but a nice letter, thanks Mark. Those big S80s are bargain cars, yours was not much more than a Ford Focus! - Ling
---
Customer Letter:

1323

/ 1525
Stephen says...

Thank you very much for your patience in answering my questions. Its a large commitment so it's great to feel you're looking out for us. This will ensure more business in the future! Late deliveryof my VW Scirocco. Only arrived because Ling sorted them out!

Stephen H
Address Withheld
Newport
TF10 ***

Editor Note: Yeah: Ya ya ya they said... blah blah, driver ill... blah blah, other driver was delayed... ya, ya, - GRRRRRRRRRRRRRRRRRR!!!! I sorted them and they delivered when I applied the Chinese boot. I cannot believe how poor some dealers are! And this is a VW dealer. Some do not know the meaning of word "customlinger". These do, now. Anyway... this Scirocco is a GREAT car!!! You will love it. All sorted, now, Steve. - Ling
---
Customer Letter:

1256

/ 1525
Paul says...

Hi Ling

Thank you for your efficient and prompt service. The Fiesta was delivered on time with no problems at all, totally hassle free. Excellent delivery.

I will definitely use your company again at the end of this current lease; thank you for all your help and regular updates. I would definitely recommend LINGsCARS.

Paul Burns
52 Ellis Peters Drive
Aqueduct
Telford
TF3 1AW

Editor Note: Tosh, you are a director of a pub investment company called PINT! Hahahaha, that's brilliant! Make sure you have a pint for me. The Fiestas have been brilliant sellers, and are brilliant cars. Great letter, CHEERS! - Ling
---
Customer Letter:

678

/ 1525
Heather says...

The personal service we received was excellent. Ling answered ALL my queries (and there were several) with wit and patience!! I strongly recommend her services and will be back again when my Nissan Qashqai lease runs out. Delivery was excellent, very prompt.

Heather McIntyre
6 Stonechat Close
Leegomery
Telford
TF1 6WQ

Editor Note: Yes Heather, you had quite a few queries, I am always trying to answer this stuff up-front on my website, but there are many different questions! Glad I helped you out. Nissan Qashqais are the most successful cars this year, most are factory order so you have to wait a few weeks, but I hope you enjoy your new car. Thanks for the letter! - Ling
---
Customer Letter:

380

/ 1525
Karl says...

"Dear Ling,

Thank you for a great responsive service. In all it took three weeks from an initial enquiry to having my new Mercedes CLK delivered to my door - on the exact day you said it would be delivered. The delivering dealer was very polite and courteous and on-time. Excellent. I will recommend you to my colleagues"

Karl Hovarth
Flat 2 Chapel Apartment
Chapel Street
Georges
Telford
TF2 9JA

Editor Note: Karl, really glad you are pleased with your new CLK. I love going head-to-head with Mercedes dealers and winning car sales from them. Luckily, my tame dealer likes my flood of Mercedes orders and is happy to simply deliver in the very best way possible - Ling
---
Customer Letter:

118

/ 1525
John says...

Ling

We are very happy with our VW Polo and very happy with your service. In fact, you have managed to restore our faith in the car leasing industry by delivering us the product we requested, in good time, with excellent communication. This, in our experience, would not be matched by larger companies.

We certainly would not hesitate to lease another car from you in the future and recommend you at every opportunity. Thank you Ling and all your hardworking staff! Also, the dealer was excellent, prompt and efficient. A pleasant hand-over.

John Booth
Oak County Property Management
5 Park Street
Shifnal
TF11 9BA

Editor Note: So glad I can restore your faith, John. Repeat...
I believe! IIIIII believe!!! AAAIIIIIIIIIIII BELIEVE IN LING!!!!!!!!!
Did you know I was Chinese Evangelist promoting chopstick pressure-point treatment in spare time? - Ling
---
| | | |
| --- | --- | --- |
| From your area... | ...or from people... | ...or about a specific car! |
| | | |
You are viewing page 1 of 1 - go to page: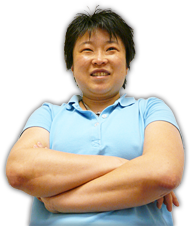 Online Service
Response Times
Quote > Proposal > Order > Delivery
88 CLIENTS IN 'PROPOSAL'
...LING REPLIES IN:
HRS : MINUTES sec
153 CLIENTS IN 'ORDER'
...LING REPLIES IN:
HRS : MINUTES sec
Customers use my secure

LINGO

management system.
Response times above based on last 4 hour period between
9am - 6pm, Mon to Fri -Ling

No Waiting



I am the Viz UK business ambassador!
Post me Ferrero-Rochers! Yum Yum!

Unlike most other internet car leasing sites, I publish all my contact information openly!
...so, you know who I am - Ling



THE UK's FAVOURITE
CAR LEASING WEBSITE!




Boss: Ling Valentine MSc IoD
LING World Headquarters
Vance Business Park
Gateshead, NE11 9NE
Tel 0191 460 9444
Fax 0870 486 1130
sales@LINGsCARS.com
I prefer email to phone - Ling
VAT No: 866 0241 30
Co Reg No: 6178634
Consumer Credit Licence: 663330
Data Protection No: Z1098490
Best Before: 17/08/2007






PLAY BOTTOM TRUMPS!
Click to see my LIVE lease car customers! - Ling
My Nuclear
Missile Truck

Get my latest EMAIL car updates!

EXTRA CHEAP


CARS HERE
See 30 cheapest cars!
...get a FREE BADGE!
Collectors item - FREE!
APPLY NOW!

Play my

brilliant

motoring quiz!


...don't do lease cars, but if they did, they would be done like this - Ling