CUSTOMER LETTERS
1527 LETTERS!
More customer letters than any other car sales site IN THE WHOLE WORLD! - Ling
You are viewing page 1 of 1 - go to page:
| | | |
| --- | --- | --- |
| From your area... | ...or from people... | ...or about a specific car! |
| | | |
Customer Letter:

1403

/ 1527
David says...

When I first discovered I was having a midlife crisis and therefore needed a Harley Davidson Fatboy, a quick search on Google brought LingsCars.com to the top of the page. As I'd seen the famous episode of Dragons Den, I knew that the experience would be 'different' from many other leasing companies I've used in the past.

Every step of the process was a pleasure and the superb 'Lingo' secure chat area was easy to use. I was always excited to get a new message or update and I never had to "do the chasing" as with all the others. All in all, Ling and her team were a pleasure to deal with and I cannot recommend them enough.

******* Harley Davidson were very helpful and did not let down the hard work of Ling, excellent delivery.

David Goodman
Swiftest Aldershot Ltd
17 Blackwater Way
Aldershot
GU12 4DN

Editor Note: You were a funny onion, you even forced me to hide the delivery of the bike from your wife who still does not know you have it. It had to be delivered when she was not at your business. So funny. Hope she does not read this, or a divorce will be on the cards. What a lovely nutter you were, Dave. If anyone needs an MOT, in Aldershot, visit Fatboy Dave. He will pass any old banger, if you threaten to grass him to his wife! :) - Ling
---
Customer Letter:

1328

/ 1527
Emma-Jayne says...

Quick, friendly, knowledgeable and a little bit wacky - all made for a very good overall experience - Thanks Ling! I had to wait a long time between order and delivery for my Volvo S80.

Emma-Jayne Vessey
Address Withheld
Address Withheld
GU9 ***

Editor Note: Emma-Jayne, the reason you had to wait was because there were no cars in the UK and Volvo had to build it! Not a lot I can do about that :) But I'm so pleased you had a good experience using LINGsCARS. All I want are happy customers :) - Ling
---
Customer Letter:

1123

/ 1527
Mathew says...

Great woman, fast, friendly and funny! All excellent, a top service will definitely use again. Thank you. Finance company bad. No paperwork sent, direct debit late and cheque took ages to go out of my account.

Mathew Pitman
66 Maple Gardens
Yateley
GU46 6JQ

Editor Note: What a surprise! The weak link is often the dealer or the fin co! Here it is the latter. What can I do with these very large firms, I pull my hair out. However, the first part of your letter makes me happy, Matt. Enjoy your Captiva! - Ling
---
Customer Letter:

1101

/ 1527
Geoffrey says...

When I compared prices I was interested in LINGsCARS because it was a good quote for a Prius. As I researched more it become obvious that it was not just a good price. Ling is fun to do business with, enthusiastic and pays close attention to a customer's needs. She has made my first leasing experience a real pleasure, long may she prosper. My Prius was delivered to my door with courtesy and attention to detail!

Geoffrey Howard
Address withheld
Aldershot
GU11 ***

Editor Note: Geoff, I have withheld your address because you are a Training Development Officer with the British Army and I don't want Al-Qaida chasing you for free training. Thanks for the comments, glad you followed your instincts. Hope you enjoy that Prius. Better saving the world with a Prus than by shooting people :) - Ling
---
Customer Letter:

656

/ 1527
Graham says...

Ling,

Its here! its here! *wees a bit*

Yes indeed, on the wettest day of the year, I take delivery of a shiny new Volvo C70 convertible! Thanks for your efficient and brilliant service – and for constantly putting up with my daft questions and childlike inability to wait a few weeks for the car.

Danny arrived 10 minutes after the new car was delivered and made the process of selling my old car just as simple as leasing the new one. All in all, a great end-to-end process, with no regrets (except the weather, but I put the roof down regardless).

Looking forward to dealing with you again in another 2 years!

Graham Shroll
108 Clarence Road
Fleet
GU51 3SG

Editor Note: Graham, you are mad! Are you sure you have weed your pants, or is it the rain because you have the roof down. Your Volvo is a really cool car, like my own Audi A4 convertible but with a metal folding roof, hmmm... have I chosen the wrong car? Well, an Internet Consultant using me to source a car means the World - thanks VERY much for the biz. Every little helps, hahaha! For anyone reading, Danny is the guy who buys Part Exchange cars from the link on my site. - Ling
---
Customer Letter:

427

/ 1527
David says...

"I have never leased a car before and I was quite sceptical, but my new MX-5 was delivered very quickly. About 7-10 days from my first enquiry which only gave me a short time to sort it all out. The service from Ling is excellent, the value is excellent and the car is excellent.

I just need some sunshine now, so I can get the roof down - thanks Ling!"

David Bell
28 Drake Avenue
Mytchett
Camberley
GU16 6AN

Editor Note: At just £159.99 per month plus VAT, these MX5s are the cheapest they have EVER been. Plus it's the brand new model. That is less than you would pay for a mortgage on a garden shed in Camberley, David! Sunshine will increase with global warming, don't worry. Convertibles will soon be more popular, hehe. Sorry it all happened so fast, but that's what most people want. I'll drag your next car out a bit, eh? :) - Ling
---
Customer Letter:

392

/ 1527
Penelope says...

"The whole process from enquiry to delivery was painless and speedy. A refreshing experience and a wonderful "bloody fast car", my new Mazda RX-8. Delivery was excellent. Just made it to the petrol station - this is an RX8, darling! Thanks Ling and every success."

Penelope Wyatt
21 Marston Rd
Farnham
GU9 7BN

Editor Note: Hahaha, you are as funny as hell, Penny! Of course, Rx-8 drinks like bloody fish - it is worse than my Zil Missile Truck with 7.0 V8 and even worse than Charles Kennedy! You want economy, don't buy RX-8! :) - Ling
---
| | | |
| --- | --- | --- |
| From your area... | ...or from people... | ...or about a specific car! |
| | | |
You are viewing page 1 of 1 - go to page: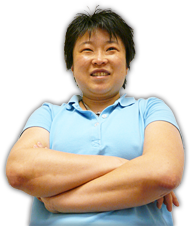 Online Service
Response Times
Quote > Proposal > Order > Delivery
72 CLIENTS IN 'PROPOSAL'
...LING REPLIES IN:
HRS : MINUTES sec
161 CLIENTS IN 'ORDER'
...LING REPLIES IN:
HRS : MINUTES sec
Customers use my secure

LINGO

management system.
Response times above based on last 4 hour period between
9am - 6pm, Mon to Fri -Ling

No Waiting



I am the Viz UK business ambassador!
Post me Ferrero-Rochers! Yum Yum!

Unlike most other internet car leasing sites, I publish all my contact information openly!
...so, you know who I am - Ling



THE UK's FAVOURITE
CAR LEASING WEBSITE!




Boss: Ling Valentine MSc IoD
LING World Headquarters
Vance Business Park
Gateshead, NE11 9NE
Tel 0191 460 9444
Fax 0870 486 1130
sales@LINGsCARS.com
I prefer email to phone - Ling
VAT No: 866 0241 30
Co Reg No: 6178634
Consumer Credit Licence: 663330
Data Protection No: Z1098490
Best Before: 17/08/2007







...don't do lease cars, but if they did, they would be done like this - Ling

PLAY BOTTOM TRUMPS!

Play my

brilliant

motoring quiz!

EXTRA CHEAP


CARS HERE
See 30 cheapest cars!
My Nuclear
Missile Truck
...get a FREE BADGE!
Collectors item - FREE!
APPLY NOW!

Get my latest EMAIL car updates!
Click to see my LIVE lease car customers! - Ling