CUSTOMER LETTERS
1527 LETTERS!
More customer letters than any other car sales site IN THE WHOLE WORLD! - Ling
You are viewing page 1 of 1 - go to page:
| | | |
| --- | --- | --- |
| From your area... | ...or from people... | ...or about a specific car! |
| | | |
Customer Letter:

1488

/ 1527
David says...

A bubbly, fizzy, garish website packed with more information than I have found on any website. Backed up by a personal, friendly staff. Will certainly will use Ling again. Dealer Service – EXCELLENT.

David Gethings
3 Fenleigh Close
Waterbeach
Cambridge
CB25 9RA

Editor Note: And you had a bubbly, fizzy car, too. An Alfa 159! Powerful Lusso model with extra 17" diamond effect flat spoke alloys in Black. Nice. Hope you have a good local Alfa dealer as they can be curate's eggs. But the deal was great fun to sort out with you, thanks for kind letter! - Ling
---
Customer Letter:

1409

/ 1527
Justyn says...

LINGsCARS was a pleasure to use - quick and prompt. All slightly wacky but made a mundane chore far more fun, and free sweets too!! Recommended. Delivery good but no info given re Peugeot 308 when delivered.

Justyn Campbell
The Blue Lion
74 Main Street
Hardwick
Cambridge
CB23 7QU

Editor Note: Hmmm, Justyn, I have kicked the supplier for the lazy delivery. They should always take time to go through the car - not to do so is bad. However, regarding the rest of the service, I am so glad you are happy and that you thought dealing with me a pleasure. Wacky is good :) (I think so anyway, it brightens up the day). Thanks for letter, here is one about The Blue Lion, your pub/restaurant (the village's only pub):




"What a great pub, we were made to feel welcome from the moment we walked in the door. The food was excellent and at reasonable prices. We had been told about the landlady's sheep and encountered them when they came up to the conservatory and knocked on the window. We will definitely return!"

You sound Baaaa-rking, Justyn, hahaha! - Ling
---
Customer Letter:

1376

/ 1527
Emma says...

What fantastic personal service! Great to know whenever I have a question or query, someone always at the end of the Lingo system to help and advise. Would highly recommend and knocks spots off the big boys! Well done Ling and gang! Good delivery, great service and the driver was very obliging.

Emma Parsons
24 Sperling Drive
Haverhill
CB9 9SH

Editor Note: Not TOO obliging I hope? Hehe, hope he got home in one piece! You have a lovely new Fiesta Titanium to bomb around in now Emma, all alloys and loads of kit. Thanks for the great comments, I appreciate them! - Ling
---
Customer Letter:

205

/ 1527
Martyn says...

Overall I was very happy with the service provided by Ling and particularly pleased to feel like an individual customer, not just another number on a sales target. My only irritation was the slow progress of the finance company.

Martyn Jones
Address Withheld
Cambridge
CB5 ***

Editor Note: Yes, the finance on Volvos seems very slow. This is why I don't advertise many Volvo deals. This business not perfect, but I try to explain everything not in my hands you see. Glad you like new Volvo XC90 though Martyn, it is nice big car. Apologies for finance delays. - Ling
---
| | | |
| --- | --- | --- |
| From your area... | ...or from people... | ...or about a specific car! |
| | | |
You are viewing page 1 of 1 - go to page: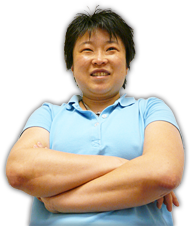 Online Service
Response Times
Quote > Proposal > Order > Delivery
72 CLIENTS IN 'PROPOSAL'
...LING REPLIES IN:
HRS : MINUTES sec
165 CLIENTS IN 'ORDER'
...LING REPLIES IN:
HRS : MINUTES sec
Customers use my secure

LINGO

management system.
Response times above based on last 4 hour period between
9am - 6pm, Mon to Fri -Ling

No Waiting



I am the Viz UK business ambassador!
Post me Ferrero-Rochers! Yum Yum!

Unlike most other internet car leasing sites, I publish all my contact information openly!
...so, you know who I am - Ling



THE UK's FAVOURITE
CAR LEASING WEBSITE!




Boss: Ling Valentine MSc IoD
LING World Headquarters
Vance Business Park
Gateshead, NE11 9NE
Tel 0191 460 9444
Fax 0870 486 1130
sales@LINGsCARS.com
I prefer email to phone - Ling
VAT No: 866 0241 30
Co Reg No: 6178634
Consumer Credit Licence: 663330
Data Protection No: Z1098490
Best Before: 17/08/2007






PLAY BOTTOM TRUMPS!
My Nuclear
Missile Truck

Play my

brilliant

motoring quiz!
...get a FREE BADGE!
Collectors item - FREE!
APPLY NOW!
...get a FREE BADGE!
Collectors item - FREE!
APPLY NOW!

EXTRA CHEAP


CARS HERE
See 30 cheapest cars!

Get my latest EMAIL car updates!
Click to see my LIVE lease car customers! - Ling


...don't do lease cars, but if they did, they would be done like this - Ling