CUSTOMER LETTERS
1527 LETTERS!
More customer letters than any other car sales site IN THE WHOLE WORLD! - Ling
You are viewing page 1 of 1 - go to page:
| | | |
| --- | --- | --- |
| From your area... | ...or from people... | ...or about a specific car! |
| | | |
Customer Letter:

1487

/ 1527
Stuart says...

Excellent customer service and very competitive price for the vehicle I required. Unorthodox and refreshing approach to vehicle leasing! Well done Ling! Good dealer service on my Honda CRV delivery.

Stuart Cartwright
42 Corner Brook
Lostock
Bolton
BL6 4GX

Editor Note: Stuart, thanks so much. Glad to be unorthodox... as the TYPICAL leasing company service is quite bad. So, im my case, different is good. I treat you like adult. Happy to thought everything was great! Enjoy CRV, what a lovely car. - Ling
---
Customer Letter:

1448

/ 1527
Christopher says...

Ling, you provided an excellent service, which was hassle free, Fiesta arrived clean and on the date stated, the delivery man was pleasant - when I rent a new vehicle it will be from Ling. Thanks a lot Ling. Excellent delivery, no problems with dealer.

Christopher Reed
18 Moyse Avenue
Walshaw,
Bury
BL8 3BL

Editor Note: Hahahah, as if you were expecting problems with the dealer, Chris! Well, it was a car dealer, so I guess this is a normal expectation :) Thanks for saying I gave an excellent service, it made me quite happy. - Ling
---
Customer Letter:

1284

/ 1527
Catriona says...

For the second time, Ling has treated me with legendary Chinese efficiency. A fantastic car and some wierd sweets. Three weeks from start to finish with documents sent out and uploaded before you can say "Dragons' Den". Why would I ever bother going anywhere else? Excellent delivery of my Citroen C5 Tourer, spot on, no complaints. Thanks, Ling!

Catriona Bright
8 Hadleigh Green
Lostock
Bolton
BL6 4EB

Editor Note: Catriona, yep, this C5 follows on from a Mazda MX5, quite a different car, but just as good value! Great to have you back, repeating customers are my favourite. You are always lovely to deal with and as a company director, I take your views seriously. Thanks for being so sweet to me, apologies for weird sweets I sent in return, hahaha, you are not supposed to EAT them! Yuk. - Ling
---
Customer Letter:

891

/ 1527
Craig says...

Deciding to lease my new Vauxhall Astra via Ling is one of the best things I have ever done. The quick and personal response provided by Ling added to the experience and my new car arrived when she said it would.

Top notch!!

Excellent delivery, really good, friendly and helpful.

Craig Davies
11 Inglewood Close
Bury
BL9 7LD

Editor Note: Craig, yep, what can I say? Your car order and delivery went without a hitch, but that was a lot to do with you being such a good customer and being accurate with your paperwork. I hope you get a good 2-years driving out of the cheap Astra. These are the most popular cars in the UK, and everyone seems to love them. - Ling
---
Customer Letter:

636

/ 1527
David says...

Easy to deal with, delivered correct car, on time, in perfect condition ... and all at an unbeatable price!

David Lloyd
Norbrook Direct Limited
Highfield House
506 Manchester Road
Bury
BL9 9NZ

Editor Note: Hehehe, what were you expecting, David? A Subaru Impreza instead of your Zafira, by mistake?? Thanks for lovely short letter, always a pleasure to deal with an IT Services company. Your company blurb says: "Norbrook Direct is a North West based company established in 1998. It is operated as a family business with all its employees taking pride in customer service and following the principles of a jargon free and honest approach to IT. This philosophy forms the cornerstone of our business." - Ling
---
Customer Letter:

548

/ 1527
Catriona says...

In a sea of anonymous car leasing firms offering car deals which don't actually exist, Ling is a breath of fresh air.

The service is personable, efficient and a little bit cheeky. Best of all though, a good deal cheaper than her competitors. All my queries and paperwork were dealt with super-fast, and I got my car within about 3 weeks. I will definitely come back to Ling for my next car.

Catriona Bright
8 Hadleigh Green
Lostock
Bolton
BL6 4EB

Editor Note: Catriona, you are Director of a building survey company, and I always pay close attention to the views of people who run companies. Thanks for the kind comments, I am glad you were happy with my service (cheeky and all!). I must say there was a little confusion on delivery from the dealer, but you got the car as soon as they sorted themselves out with very little delay. See you in 2 years! - Ling
---
Customer Letter:

496

/ 1527
Keith says...

"Very professional and pain-free experience (renting my new Zafira). Car arrived on time, very courteous driver, excellent. Ling deserves to do well. Good luck for the future."

Keith Nightingale
Abbey Furnishing
38 Delph Brook Way
Bolton
BL7 9UB

Editor Note: Yep, this was pain-free alright, mainly due to your quick responses and paperwork efficiency. 3-weeks from proposal to delivery, it was a textbook rental. Hope you enjoy cramming the Zafira with furniture, Keith :) - Ling
---
Customer Letter:

466

/ 1527
Scott says...

"Many thanks for arranging the Mini Cooper for us, the car is great! Excellent service provided by Ling. As you know, the dealer messed the colour up, but Ling got it sorted and got us a free tank of fuel to boot. Great service and we will order again."

Scott Thomson
1 Claypool Road
Horwich
Bolton
BL6 6HS

Editor Note: I had a hell of a day, this day, with deliveries! You ordered black car with white roof and mirrors, Scott. Bloody BMW Mini dealer delivered fully black car! Aaaaagh. Within 2-days he had re-painted the roof and mirrors white :). Just shows even BMW dealers get it wrong, huh? Luckily, they sorted it out very quickly after I shouted at them, hehehe - Ling
---
Customer Letter:

463

/ 1527
Steve says...

"Hi Ling

The more I found out about you and your business the more I liked. Your good humour and banter shines through making the hiring process a pleasurable experience. Your email service was highly responsive and you obviously take note and show a considerate understanding of your client needs. You are very competitive on price and ultimately this will always be a major advantage if maintained.

I would recommend you without hesitation, I strongly urge straight-laced people (including myself here) and those serious corporate types not to be put off by your crazy web site! It is refreshing to see a new approach in this type of business that I suspect will grow and grow if the American experience is anything to go by.

I had no problem insuring my car but if you can fit it in on your web site (!), then some insurance advice would help further boost confidence for people considering this form of motoring.

I wish you well for the future."

Steve Butcher
574 Daisy Hall Drive
Westhoughton
Bolton
BL5 2SB

Editor Note: Steve, you were not straight-laced! You were brilliant fun customer!!! Your car was delivered in 2 and half weeks, quite fast, eh? Luckily, my Citroen supplier is the world-best! Thanks for your sweet comments. Insurance; well, I now send info out with documents to every customer following your comments. However, putting it on the website is SO difficult, as I am not FSA regulated and I do not want to break the law - Ling
---
Customer Letter:

448

/ 1527
Marjorie says...

"If only all business dealings went as smoothly as this, life would be great. Very professional, trouble-free and gave me a few giggles along the way. Excellent delivery. As for you Ling, "YOU GO, GIRL!". Thanks a lot."

Marjorie Rigby
Malrod Insulations Ltd
Glebe Mill, Library street
Westhoughton
Bolton
BL3 5AU

Editor Note: Marjorie, you did not mention that I failed to make clear that leather was not standard on this pick-up, unlike the old L200. Sorry about that. So nice to deal with such a fast-responding, perfect customer, thanks for your comments - Ling
---
Customer Letter:

364

/ 1527
James says...

"Ling was cheaper than the two other "big" companies I checked her against. So I got exactly what I wanted (new Mazda MX-5) on the day I expected it at the lowest price. Her delivering dealer was excellent. But the reason I recommend her is her personal service. Ling answered emails on the same day, I was able to speak directly to her and if I left a message, she rang me back within 15 minutes. I had to chase the big companies I contacted. Personal service at the lowest price - PERFECT."

James O'Malley
74 Laurel Avenue
Darcy Lever
Bolton
BL3 1AS

Editor Note: James, I wonder who the "big" companies were that you contacted? They will certainly have higher overheads than me, guaranteed. That is why prices are higher, they want to to pay for their inefficiency. As I say again and again, I find most service in the motor industry quite crap. I have to deal with some of the idiots, and it drives me mad. They employ (mainly white, English, out of interest - significant?) numbskull employees who don't seem to care. As I said to Ross McLaren, below, I seem to be brilliant because you compare me with the industry average. And that average is quite shit, frankly. Is this too strong a reply? Well - I just tell the truth. Thanks for lovely letter, enjoy MX-5, a perfect car I think (even though it's Japanese :), hehe) - Ling
---
Customer Letter:

251

/ 1527
Paul says...

Ling, I am so pleased with my new Peugeot 407. I love everything about it. The dealer you chose was excellent, delivered the car a day early, good job well done. My missus even likes the colour! I don't know how you managed to get me FREE SAT-NAV, but thanks! Great car, great service, great deal. I've told all my friends, family and colleagues about you.

Paul Nolan
33 Waterside Road
Summerseat
Bury
BL9 5QL

Editor Note: Free Sat-Nav! Well, I'm glad you appreciate it, Paul. Everyone else should note that I cannot often supply free things, only when dealer has opportunity to supply car with extras (and I tell dealer "supply or lose order!"). Glad you are so pleased with 407, so much better to rent Peugeot 407 as residuals not strongest in world and if you were to buy it, you would lose a ton of cash in depreciation. Also, what is "missus"??? - Ling
---
| | | |
| --- | --- | --- |
| From your area... | ...or from people... | ...or about a specific car! |
| | | |
You are viewing page 1 of 1 - go to page: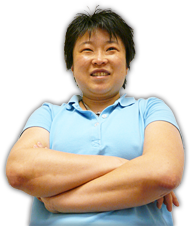 Online Service
Response Times
Quote > Proposal > Order > Delivery
84 CLIENTS IN 'PROPOSAL'
...LING REPLIES IN:
HRS : MINUTES sec
160 CLIENTS IN 'ORDER'
...LING REPLIES IN:
HRS : MINUTES sec
Customers use my secure

LINGO

management system.
Response times above based on last 4 hour period between
9am - 6pm, Mon to Fri -Ling

No Waiting



I am the Viz UK business ambassador!
Post me Ferrero-Rochers! Yum Yum!

Unlike most other internet car leasing sites, I publish all my contact information openly!
...so, you know who I am - Ling



THE UK's FAVOURITE
CAR LEASING WEBSITE!




Boss: Ling Valentine MSc IoD
LING World Headquarters
Vance Business Park
Gateshead, NE11 9NE
Tel 0191 460 9444
Fax 0870 486 1130
sales@LINGsCARS.com
I prefer email to phone - Ling
VAT No: 866 0241 30
Co Reg No: 6178634
Consumer Credit Licence: 663330
Data Protection No: Z1098490
Best Before: 17/08/2007





Click to see my LIVE lease car customers! - Ling
...get a FREE BADGE!
Collectors item - FREE!
APPLY NOW!

Get my latest EMAIL car updates!

PLAY BOTTOM TRUMPS!


...don't do lease cars, but if they did, they would be done like this - Ling

Play my

brilliant

motoring quiz!
...get a FREE BADGE!
Collectors item - FREE!
APPLY NOW!

EXTRA CHEAP


CARS HERE
See 30 cheapest cars!