CUSTOMER LETTERS
1525 LETTERS!
More customer letters than any other car sales site IN THE WHOLE WORLD! - Ling
You are viewing page 1 of 1 - go to page:
| | | |
| --- | --- | --- |
| From your area... | ...or from people... | ...or about a specific car! |
| | | |
Customer Letter:

1441

/ 1525
Andrew says...

The best experience I have had in buying lease vehicles. You could not fault Ling's customer service. Updates, communication, follow ups, take note big boys!! Spend some time with Ling and her colleagues and learn!! SAAB 9-3 sourced quickly, no fuss! Documented, pain and delivered. Looking forward to renewal.

Andrew Fenton
Vale Of Glamorgan Travel Ltd
16 Cowbridge Road
Pontyclun
CF72 9ED

Editor Note: Hahahah, boyo! You were a super customer and I am pleased you found my service more than good. I try hard. I look forward to renewal, too! Thanks for letter Andrew! - Ling
---
Customer Letter:

1288

/ 1525
Nathan says...

Very pleased with the whole experience. I found myself driving a brand-new Fiat Grande Punto just a few weeks after I first clicked onto the website. No hassle, excellent service. Excellent delivery, too. Prompt, polite, perfect.

Nathan Hartley
57 Marlborough Rd
Penylan
Cardiff
CF235BU

Editor Note: Wow, Nathan, don't hold back! It is like you were surprised to suddenly find yourself with a new car :) You did actually order it, hahaha! Thanks for the letter! Nice alliteration :) - Ling
---
Customer Letter:

1110

/ 1525
Jonathan says...

Dealing with Ling for my new Audi A5 Coupe was great. You could never accuse her of not communicating with you - she gives constant updates of where things are - all very reassuring.

Jonathan Williams
11 Plymouth Road
Penarth
Cardiff
CF64 3DA

Editor Note: Well, as you are Operations Manager for Calsonic Kansei UK Ltd (sounds Japanese), then I am pleased you likes my processes :) Enjoy the fast Audi. Those are nice cars! - Ling
---
Customer Letter:

1030

/ 1525
Alex says...

I found your service to be very helpful and fast, friendly and always available to sort any problem. I hope to use Ling in the future and wish your company much success. Who needs the faceless big company when friendly Ling is at the end of a email? Many many thanks. Good delivery of my new Grande Punto.

Alex Forrester
107 Jenner Road
Barry
CF62 7HS

Editor Note: Who is Barry? :) Super letter, it always makes me happy when customer is happy. Even Welsh customer. Have a lovely time buzzing around South Wales, Alex. I like "fast and friendly" :) - Ling
---
Customer Letter:

720

/ 1525
Roy says...

We went to at least 10 other lease-hire providers and told them all to try and match Ling's price. The closest alternative would have cost us over £1000 more over the hire period. Ling's website is funny but her prices are seriously good. Excellent delivery, clear, concise and honest.

Roy Blackburn
Blackburn Griffiths Ltd
8 Deryn Court
Wharfedale
Cardiff
CF23 7NB

Editor Note: Well, here is another professional company, Blackburn Griffiths Ltd is a consulting civil engineering company in Cardiff... so Roy, I take your letter very seriously. Thanks for the comments. I really do my best and am so pleased to get a letter like this. Thanks. I will say the reason the Merc was cheaper than everyone else is that I treat it like a can of beans. I don't add crazy premium for a badge or a name. It makes no difference to me if you have a Fiesta, a Range Rover or a Merc... I simply treat you the same and don't try to make a massive profit. - Ling
---
Customer Letter:

662

/ 1525
Thomas says...

Dear Ling,

Thank you for all your help in sorting out our Nissan Note. We would like to say it was really refreshing to deal with someone directly rather than a faceless company. We appreciated all the prompt and personal responses to questions. Delivery was good and prompt, too. Many thanks, again.

Thomas Allen
77 Pomeroy Street
Cardiff
CF10 5GT

Editor Note: Thomas, well as one ethnic minority to another, I was a pleasure to deal with you. It is amazing how popular these Nissan Notes are. I supply absolutely LOADS. Hope you enjoy driving around the coal mines and leek farms :) - Ling
---
Customer Letter:

569

/ 1525
Alex says...

Hi Ling

Thanks for all the help with the RX8. I don't know why Mazda have blacklisted you. You were open about the car being thirsty and knowing that, I went ahead. I would have been pissed off with you if you hadn't told me. All the best!

Alex Bryant
3 Cresselley Villas
Cardiff Road
Mountain Ash
CF45 4HB

Editor Note: Alex, yep...Mazda is one company that insists I only say "positive" things about their cars, they hate me just telling the truth. Why not? Customers spend a substantial amount of money on cars, and it only seems fair to explain all the pros and cons of each model. I simply told you to order a petrol tanker to be available for when your Mazda RX8 arrived, hehehe. As a solicitor, you have told me that it's possibly illegal for Mazda to restrict competition for their dealers, but what can I do? My local MEP is looking into this cartel-like restrictive behaviour by this massive Japanese manufacturer, for me. - Ling
---
Customer Letter:

491

/ 1525
Brad says...
"Ling offers a clear service from first to last. Every aspect of her service was first class - no hiccups whatsoever. Excellent delivery of my brand new BMW 3-series. I will definitely use Ling again and have recommended her to friends. "

Brad Hoskins
5 Roche Crescent
Fairwater
Cardiff
CF5 3PY

Editor Note: Yes, Brad, we had fun getting your BMW 318i. Due to these cars being rare, it took 2-months from proposal to delivery, but I can't build them or get the BMW factory to work harder. But you were so happy when it arrived. Thanks for being a well-behaved customer :) - Ling
---
Customer Letter:

480

/ 1525
Malcolm says...

"After contacting so many so-called "TOP" contract hire companies, who promised everything and delivered nothing, I came across LINGsCARS.com. Ling was efficient and competitive and a pleasure to deal with. The SAAB 9-3 Convertible is a cracking car. Thanks for a great contract hire experience. Excellent delivery hand-over, the car was delivered on time. You have been very helpful throughout. Hope to deal with you again in 2009."

Malcolm Jenkins
Alpha Building Services
16 Maes-y-deri
Graigwen
Pontypridd
CF37 2JA

Editor Note: Mal, you were lovely, too! Glad to rescue your contract hire car deal other companies could not sort out. Black with parchment leather is a nice choice for your 9-3. Always happy to assist another ethnic minority person (Welsh), hehehe - Ling
---
Customer Letter:

415

/ 1525
Gillian says...

"Great service - really liked the friendly, informal style of communication - very "un-stuffy"! I had a quick and efficient delivery of a new Mazda 5 (which is great). Ideally I would have liked some idea of when it was going to arrive, morning or afternoon. Also, as it was driven from S*******, it had 250 miles on the clock - hope that is not included in my contract mileage! Good delivery."

Gillian Rudge
43 Clos Brenin
Brynsadler
Pontyclun
CF72 9GA

Editor Note: Yes, Gillian, any miles on your car at delivery is taken off (or added to) the contract mileage. It's a shame that car dealers in general can't button this delivery thing. Trouble is, with my cars, they have so little margin that there is no leeway for additional costs. However, some dealers do it well, others less so. I'm constantly moaning about this, but unless I deliver each car myself, I am a bit out of control on this aspect. I will have another rant - Ling
---
Customer Letter:

385

/ 1525
Paul says...

"Dear Ling,

I would just like to take a second to thank you personally for the superb service that you provided recently when you supplied me with my new Mazda MX5. As a customer who expects excellent customer service, all I can say is that I would wholly recommend your company to anyone who feels the same.

The car was delivered to me within ten days of making the initial proposal at the time and date expected in A1 condition. I can only thank the dealer, ***** of ***** for fulfilling all of their promises in a way that we don't see much of in the UK!

Ling, I would advise anyone who is in the market for a new car to check out your web-site first. I was highly sceptical at first that you could provide what you said at such competitive prices but now I'm convinced. I'll be coming back to you in two years time for my next car! Thanks."

Paul Gray
Tydfil Training Consortium Ltd
High St
Merthyr Tydfil
CF47 8AP

Editor Note: Paul, sorry to obscure the dealer's name; I really have to respect the dealer's choice not to be named to be putting out these very cheap cars. Well, thanks for a lovely letter - but with respect to Sally's letter (below) I should say that I have as much control about your 10-day turnaround than I had over Sally's car delay. I'm really pleased you are happy, Paul. - Ling
---
Customer Letter:

384

/ 1525
Sally says...

"It took longer to get the Nissan Note than I was first advised, which was very inconvenient. However, Ling was always quick to respond to enquiries and as helpful as she could be in the circumstances."

Sally Jackson
5 Ebenezer Terrace
Blackmill
Bridgend
CF35 6EA

Editor Note: Hmmm, this was a simple case of the car taking longer to arrive than Nissan first thought. I often say that this is the one area of my business that I am not quite in control of; I cannot build/transport/make the cars arrive any quicker than they do. I can put a rocket up a dealer's ass, sure, but that only helps after the car has arrived from a manufacturer. If you bought the car cash from a Nissan dealer, I'm afraid that your Nissan Note would not have arrived any faster than it did. Sorry for the inconvenience, Sally. However, look at the letter above and the one below and you'll see this isn't always the case - Ling
---
Customer Letter:

344

/ 1525
Wayne says...

"A pleasurable and smooth experience from start to finish. Excellent dealer. The personal approach is hard to find these days, but is guaranteed with Ling. Highly recommended, will definitely use in the future."

Wayne Towell
35 Garth View
Hillside Park
Bedwas
CF83 8EW

Editor Note: Wayne, you have very nice summer to enjoy your new Mazda RX-8 sport car in People's Democratic Republic of Wales. Bloody neis cwrdd â chi, mae'n bwrw glaw, iechyd da! - Ling
---
Customer Letter:

129

/ 1525
Clive says...

Ling

Thank you for the efficient and very professional manner in which you dealt with us. It is refreshing to deal with an organisation that does what they say they will do when they say they will do it! Your dealer was excellent.

We are driving the BMW now, when some of your competitors still have not even come back to us (from our first contact with them)!

Clive Sherer
West End Training Ltd
Temple Court
Cathederal Rd
Cardiff
CF11 9HA

Editor Note: It is very kind of you to tell me I am efficient, Clive. How hard it is to convince people that size of company does not have anything to do with quality of service. Perhaps your letter will help me. Yes, my BMW dealer is the best in the UK, not up own backside like so many BMW dealers - Ling
---
| | | |
| --- | --- | --- |
| From your area... | ...or from people... | ...or about a specific car! |
| | | |
You are viewing page 1 of 1 - go to page: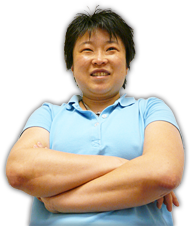 Online Service
Response Times
Quote > Proposal > Order > Delivery
75 CLIENTS IN 'PROPOSAL'
...LING REPLIES IN:
HRS : MINUTES sec
138 CLIENTS IN 'ORDER'
...LING REPLIES IN:
HRS : MINUTES sec
Customers use my secure

LINGO

management system.
Response times above based on last 4 hour period between
9am - 6pm, Mon to Fri -Ling

No Waiting



I am the Viz UK business ambassador!
Post me Ferrero-Rochers! Yum Yum!

Unlike most other internet car leasing sites, I publish all my contact information openly!
...so, you know who I am - Ling



THE UK's FAVOURITE
CAR LEASING WEBSITE!




Boss: Ling Valentine MSc IoD
LING World Headquarters
Vance Business Park
Gateshead, NE11 9NE
Tel 0191 460 9444
Fax 0870 486 1130
sales@LINGsCARS.com
I prefer email to phone - Ling
VAT No: 866 0241 30
Co Reg No: 6178634
Consumer Credit Licence: 663330
Data Protection No: Z1098490
Best Before: 17/08/2007






PLAY BOTTOM TRUMPS!

Get my latest EMAIL car updates!
...get a FREE BADGE!
Collectors item - FREE!
APPLY NOW!

EXTRA CHEAP


CARS HERE
See 30 cheapest cars!


...don't do lease cars, but if they did, they would be done like this - Ling
My Nuclear
Missile Truck

Play my

brilliant

motoring quiz!
Click to see my LIVE lease car customers! - Ling