CUSTOMER LETTERS
1528 LETTERS!
More customer letters than any other car sales site IN THE WHOLE WORLD! - Ling
You are viewing page 1 of 1 - go to page:
| | | |
| --- | --- | --- |
| From your area... | ...or from people... | ...or about a specific car! |
| | | |
Customer Letter:

1507

/ 1528
Karen says...

Ling – I can find no faults with your service in supplying me with my wonderful new Volvo XC90. I found the whole process very easy and compliment you and your staff on your great attention to detail. I was kept informed every step of the way and will certainly be back to you in 3 years time. Well done on a great service to your customers – I really felt I came first!

Dealer service – Excellent – they provided excellent service – no complaints at all.

Karen Derrick
Glenavon
Kinchurdy Road
Boat Of Garten
PH24 3BP

Editor Note: Wow! That's a very nice letter Karen. Thanks. The XC90 will be very useful in the middle of nowhere in Scotland. Especially in the snow. Lovely to deal with you, it was great fun :) Go and play with it in the lochs and glens, hahaha! - Ling
---
Customer Letter:

1372

/ 1528
Steven says...

LINGsCARS.com is an oasis in a desert of faceless, dull companies. Her service has been excellent, despite the long delay in securing finance. Her website and correspondence stand head and shoulders above the others and I couldn't find a better price anywhere so that's a tick in that box as well. A joke, a laugh, good service and a good price. A winning combination. Excellent delivery, exactly what was expected.

Steven Stalker
2 Overalmond House
Dalcrue
Perth
PH1 3LX

Editor Note: Apart from the damn slow finance companies (they are a complete pain post-crunch) we got everything sorted and you are very happy, I think, Steve. You work in a company which is also at the cutting edge of cheap and growing sector. Keep up the good work. Enjoy the new Mazda 3. You are dead right about other faceless, dull companies! - Ling
---
Customer Letter:

909

/ 1528
Marc says...

Communication – very good. Helpful. No delivery charge or doc fees. No probs.

I like using small companies. Only criticisms;- even though it is award winning, I found the website irritatingly cluttered but only a minor point.

The Volvo V50 Sportswagon was delivered on time and in perfect condition!

Marc DiRollo
Atholl Gallery
6 Atholl Street
Dunkeld
PH8 0AR

Editor Note: Marc! You are a bloody art critic gallery owner... of course you think my website is cluttered :) Here is a picture of the artwork you like (you have exhibitions throughout the year of paintings by Scottish based artists and a continuous display of crafts, including ceramics, sculptures (ceramic, bronze and wood), jewellery, silver and glass ware)...


...so it is no surprise you think I am cluttered, hehehe, I am no artist :). Thanks for letter, I give you hyperlink. Here is your Atholl gallery:


Volvo Estate is ideal car for you - Ling
---
Customer Letter:

807

/ 1528
Stephen says...

Hi Ling, Hope you had a great time in China.

I am delighted with my Citroen Grand Picasso C4 and I am amazed at just how stress-free the whole "leasing" affair is. However, the downside is that I now miss our regular email contact! The delivery driver was professional, punctual and polite. Great. Thanks again, it has been a pleasure to deal with your company.

Stephen McDonach
Address Withheld
Fort William
PH33 ***

Editor Note: Stephen, the delivery driver got a nose-bleed, you are so far North! Do you realise where Fort William is??? My God, Google maps was nearly at the North Pole by the time I found your address. You can do sightseeing tours down the banks of Loch Ness looking for the monster, in your new C4 Grand Picasso, as it's a 7-seater. Enjoy! Send me picture of the monster. - Ling
---
Customer Letter:

701

/ 1528
David says...
Dear Ling

Thank you so much for your help to get my daughter her new Mini Convertible after all the hassle we had trying to get it in her name with no credit history. It was a pleasure to do business with someone who actually cares about the business they run! Will definitely come to you again, thanks. I can see why you are doing so well. Excellent delivery.

David MacKenzie
Main Street
Carrbridge
PH23 3AA

Editor Note: No problem at all, David. I hope your daughter has a great time in her new car. Roll on global warming so she can get the roof down! :) - Ling
---
| | | |
| --- | --- | --- |
| From your area... | ...or from people... | ...or about a specific car! |
| | | |
You are viewing page 1 of 1 - go to page: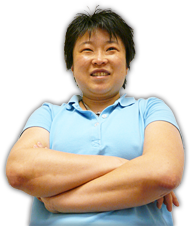 Online Service
Response Times
Quote > Proposal > Order > Delivery
75 CLIENTS IN 'PROPOSAL'
...LING REPLIES IN:
HRS : MINUTES sec
162 CLIENTS IN 'ORDER'
...LING REPLIES IN:
HRS : MINUTES sec
Customers use my secure

LINGO

management system.
Response times above based on last 4 hour period between
9am - 6pm, Mon to Fri -Ling

No Waiting



I am the Viz UK business ambassador!
Post me Ferrero-Rochers! Yum Yum!

Unlike most other internet car leasing sites, I publish all my contact information openly!
...so, you know who I am - Ling



THE UK's FAVOURITE
CAR LEASING WEBSITE!




Boss: Ling Valentine MSc IoD
LING World Headquarters
Vance Business Park
Gateshead, NE11 9NE
Tel 0191 460 9444
Fax 0870 486 1130
sales@LINGsCARS.com
I prefer email to phone - Ling
VAT No: 866 0241 30
Co Reg No: 6178634
Consumer Credit Licence: 663330
Data Protection No: Z1098490
Best Before: 17/08/2007





...get a FREE BADGE!
Collectors item - FREE!
APPLY NOW!

EXTRA CHEAP


CARS HERE
See 30 cheapest cars!

PLAY BOTTOM TRUMPS!
...get a FREE BADGE!
Collectors item - FREE!
APPLY NOW!
Click to see my LIVE lease car customers! - Ling

Play my

brilliant

motoring quiz!
My Nuclear
Missile Truck


...don't do lease cars, but if they did, they would be done like this - Ling