CUSTOMER LETTERS
1527 LETTERS!
More customer letters than any other car sales site IN THE WHOLE WORLD! - Ling
You are viewing page 1 of 1 - go to page:
| | | |
| --- | --- | --- |
| From your area... | ...or from people... | ...or about a specific car! |
| | | |
Customer Letter:

1436

/ 1527
Andrew says...

I would, and have, highly recommended LINGsCARS. Will use again in three years. Highly professional, efficient, great customer service and you are treated like a person, not a number. Humorous on top. Loved getting responses, and sweets.

Andrew Ross
7 Bernwood Grove
Langley
Southampton
SO45 1ZW

Editor Note: WoW! Glad you found the sweets to your liking (many spit them out, hahaha!). Of course you are a person, Mr 376438964, I hate to treat you like a number :) Thanks for comments! Thanks for Qashqai order! - Ling
---
Customer Letter:

1415

/ 1527
Judith says...

Very painless service and exceptionally easy. No problem, very good communication etc. Have already recommended to friends. Excellent delivery, really friendly and professional.

Judith Randall
Coquetdale
Duncan Road, Park Gate
Southampton
SO31 1BD

Editor Note: That's great! Glad you enjoyed getting the new Mazda 2, Judith. As you are an IT Analyst, I appreciate comments about the communication etc. Thanks! - Ling
---
Customer Letter:

1317

/ 1527
Name says...

Brilliant service!! LINGsCARS was efficient and prompt with any correspondence. A fun way to lease a car as it makes the boring stuff easier to understand. Thanks for all your help! Lombard (finance company) were average.

Name Withheld for celeb security
Address Withheld
Southampton
SO30 ***

Editor Note: Yes, Lombard are average. This is so true. Glad you thought my service was brilliant. If only finance companies could be brilliant, too. Still, I enjoyed the bright pink ink on your letter :) Hope you lovvvvvve the Fiesta, *** - in black it is a sexy little car! - Ling
---
Customer Letter:

1306

/ 1527
Oliver says...

Dear Ling

Thank you for your assistance in sorting the SAAB 9-3. The car is great, the dealer was brilliant and the contracted price is superb. Lingo was brilliant, I liked kicking you. The sweets are nasty. Thanks once more and we'll be in touch next time we need a car! Excellent delivery.

Oliver Hewitt
Office Furniture And Interiors Limited
Crosshouse Road
Southampton
SO14 5GZ

Editor Note: Oliver, yes, yes, the sweets are horrible!!! Hahaha. I enjoy sending them to customers and waiting for disgusted reaction. You should be lucky to survive! :) SAAB is great car, despite the GM problems at the moment. I sell loads. Glad you liked the LINGO system. Thanks for kind words about the dealer, they will appreciate that, I will pass on. Talk soon! - Ling
---
Customer Letter:

1212

/ 1527
Richard says...
A unique experience - professional with a bit of craziness thrown in. Excellent communication throughout. A first class service. Excellent delivery of my new Mondeo Estate, prompt efficient and careful.

Richard Hookings
2 Powdrill Cottages, Loperwood Lane
Calmore
Southampton
SO40 2RL

Editor Note: Hahahaha, a bit of craziness! BRRRRRRRRAKK-KA-KA-KA! In the boring world of miserable clone car dealers, craziness livens stuff up. Glad you thought "Excellent", that is my goal. Cheers Richard! - Ling
---
Customer Letter:

873

/ 1527
Jonathan says...

Ling is a car-buying revolution. I was able to test-drive the model at a local dealer and then ordered online. Ling really understands customer service, the process was easy and the car was delivered on time to Winchester. Delivery was excellent, a clean car, hassle free delivery and a charming driver. I will use LINGsCARS again! Thank you.

Jonathan White
3 Canute Road
Winchester
SO23 0PW

Editor Note: No, no... thank YOU, Jonathan! You are a solicitor, so I appreciate your statement, for the benefit of the tape :). Please enjoy your new Corolla verso, these cars are 1) cheap, 2) great, 3) reliable. Toyota dealers know the meaning of good service... usually. This one is great. The dealers generally hate me for the way you can test drive in person then buy online. They usually scream at me. Go and sue someone for a small injury and pay for your diesel for the next year! :) Enjoy! - Ling
---
Customer Letter:

788

/ 1527
Vikki says...

Well done, Ling. Great Service and excellent patience! Excellent delivery. The Zafira is wonderful and was delivered within 24 hours of our cheque arriving at Ling HQ. Enough said. Thanks.

Vikki Dufosse
4 Watkin Road
Southampton
SO30 2TD

Editor Note: Vikki, I should point out that this is extremely fast delivery, i can't always manage this. Everyone reading this, please take note. Enjoy the bloody Zafira. Great car, cheap price! - Ling
---
Customer Letter:

763

/ 1527
Steven says...

LINGsCARS have been the best priced so far, as I have done a lot of research. I first looked at Ling's site one year ago when I was considering whether to buy or lease my next car. I asked her lots of questions and got quotes for other makes of cars. She always replied promptly to all my questions.

Her site has bags of info on it, and is really easy to use. Other companies just don't compare and she also gives you a free lunch! My Vauxhall Corsa SRi was delivered early in the morning (good), excellent delivery.

Steven Bhagwanani
Pitmore Lane
Pennington
Lymington
SO41 8LL

Editor Note: Steven, well, I still can't say your surname, but you have been a lovely customer. Plus you sent me the Chinese RMB yuan back, as you said you didn't want my sister in trouble, in China. Thanks for all your time and trouble, I appreciate when customers choose cars carefully. Worth to check back a few times, bargains always come up :) You are a house builder, so I expect LOADS of business from you in the future, I am sure you will be worth £ millions, soon. - Ling
---
Customer Letter:

443

/ 1527
Tina says...

"Thanks for you excellent customer service and very competitive price on my new Mazda MX-5. Excellent delivery."

Tina Monaghan
20 Mead Road
Chandler's Ford
Eastleigh
SO53 2EZ

Editor Note: Tina, your order was one of the smoothest and simplest I had all year. Your parerwork was fantastic, perhaps you could teach some other customers how to write in English, not Swahili :))) Enjoy MX-5 - Ling
---
| | | |
| --- | --- | --- |
| From your area... | ...or from people... | ...or about a specific car! |
| | | |
You are viewing page 1 of 1 - go to page: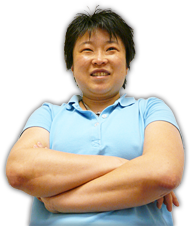 Online Service
Response Times
Quote > Proposal > Order > Delivery
88 CLIENTS IN 'PROPOSAL'
...LING REPLIES IN:
HRS : MINUTES sec
157 CLIENTS IN 'ORDER'
...LING REPLIES IN:
HRS : MINUTES sec
Customers use my secure

LINGO

management system.
Response times above based on last 4 hour period between
9am - 6pm, Mon to Fri -Ling

No Waiting



I am the Viz UK business ambassador!
Post me Ferrero-Rochers! Yum Yum!

Unlike most other internet car leasing sites, I publish all my contact information openly!
...so, you know who I am - Ling



THE UK's FAVOURITE
CAR LEASING WEBSITE!




Boss: Ling Valentine MSc IoD
LING World Headquarters
Vance Business Park
Gateshead, NE11 9NE
Tel 0191 460 9444
Fax 0870 486 1130
sales@LINGsCARS.com
I prefer email to phone - Ling
VAT No: 866 0241 30
Co Reg No: 6178634
Consumer Credit Licence: 663330
Data Protection No: Z1098490
Best Before: 17/08/2007






Get my latest EMAIL car updates!
...get a FREE BADGE!
Collectors item - FREE!
APPLY NOW!

PLAY BOTTOM TRUMPS!


...don't do lease cars, but if they did, they would be done like this - Ling
My Nuclear
Missile Truck

Play my

brilliant

motoring quiz!
Click to see my LIVE lease car customers! - Ling