CUSTOMER LETTERS
1527 LETTERS!
More customer letters than any other car sales site IN THE WHOLE WORLD! - Ling
You are viewing page 1 of 1 - go to page:
| | | |
| --- | --- | --- |
| From your area... | ...or from people... | ...or about a specific car! |
| | | |
Customer Letter:

1451

/ 1527
Keith says...

LingsCars is a great company to deal with, the whole experience was fun AND efficient. The communication was/is fantastic, you always know what is happening with your car as the process goes on. I will definitely be back for my next car. Dealer service was average: Quick to deliver vehicle, bust slow to rectify problem.

Keith Hart
9 Lady Street
Hilton-of-cadboll
Tain, Ross-Shire
IV20 1XE

Editor Note: You had a missing wheel nut key on your Jeep Wrangler, and it took the dealer an age to get it to you. That was the problem. Apart from that, you have a mammoth car at a really cheap price - what a vehicle the Jeep is for your business! You arrange and produce shows and exhibitions. Thans so much for the brilliant comments about my service, Keith! - Ling
---
Customer Letter:

962

/ 1527
Brenda says...

Ling, all's fine with our new Nevara, apart from the time we had to wait. It was good to deal with you, you made it very simple for us to understand all the red tape. Speak to you in 3-years. Good delivery, person drove it from XXXX, but that meant 500 miles on the clock.

Brenda Mackenzie
Pampered Pets
8 Harbour Street
Nairn
IV12 4NU

Editor Note: Brenda, don't worry, that 500 miles will be subtracted from the mileage, you won't be penalised. The lead time on these pick-ups was long, the demand high. It's a shame I cannot shout at the Nissan factory! :) Thanks for letter, enjoy pampering the Nevara! - Ling
---
Customer Letter:

481

/ 1527
Irene says...

"Process of ordering and delivery of the Nissan Note to the Highlands of Scotland was very good."

Irene McCulloch
Development Partners
Alton House
4 Ballifeary Rd
Inverness
IV3 5PJ

Editor Note: Inverness is a lovely place, I have friends there! Several cars from me are already running around Inverness and Loch Ness. Thanks for your business, Irene! - Ling
---
Customer Letter:

288

/ 1527
Chief says...

"Car arrived at 0750am on tuesday morning, all in order. Many thanks for your prompt attention to the order. Will wait until I have a day off before attempting strange mind altering Chinese sweets :-)"

Chief Inspector Paul Eddington
Northern Constabulary
Inverness
IV2 3SY

Editor Note: Whoa! British Police SO MUCH nicer than Chinese Police! You were lovely to deal with Paul, glad you like the new (Panda? -hehehe) car. If I am ever speeding in Northern Scotland, I will use your name and give funny handshake in order to avoid ticket. Us ethinc minorities (Chinese, Scottish) should stick together! - Ling
---
| | | |
| --- | --- | --- |
| From your area... | ...or from people... | ...or about a specific car! |
| | | |
You are viewing page 1 of 1 - go to page: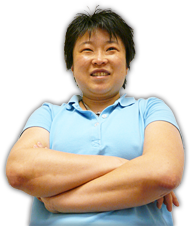 Online Service
Response Times
Quote > Proposal > Order > Delivery
84 CLIENTS IN 'PROPOSAL'
...LING REPLIES IN:
HRS : MINUTES sec
155 CLIENTS IN 'ORDER'
...LING REPLIES IN:
HRS : MINUTES sec
Customers use my secure

LINGO

management system.
Response times above based on last 4 hour period between
9am - 6pm, Mon to Fri -Ling

No Waiting



I am the Viz UK business ambassador!
Post me Ferrero-Rochers! Yum Yum!

Unlike most other internet car leasing sites, I publish all my contact information openly!
...so, you know who I am - Ling



THE UK's FAVOURITE
CAR LEASING WEBSITE!




Boss: Ling Valentine MSc IoD
LING World Headquarters
Vance Business Park
Gateshead, NE11 9NE
Tel 0191 460 9444
Fax 0870 486 1130
sales@LINGsCARS.com
I prefer email to phone - Ling
VAT No: 866 0241 30
Co Reg No: 6178634
Consumer Credit Licence: 663330
Data Protection No: Z1098490
Best Before: 17/08/2007






Get my latest EMAIL car updates!

Play my

brilliant

motoring quiz!
...get a FREE BADGE!
Collectors item - FREE!
APPLY NOW!
Click to see my LIVE lease car customers! - Ling
My Nuclear
Missile Truck

PLAY BOTTOM TRUMPS!
...get a FREE BADGE!
Collectors item - FREE!
APPLY NOW!

EXTRA CHEAP


CARS HERE
See 30 cheapest cars!


...don't do lease cars, but if they did, they would be done like this - Ling