CUSTOMER LETTERS
1525 LETTERS!
More customer letters than any other car sales site IN THE WHOLE WORLD! - Ling
You are viewing page 1 of 1 - go to page:
| | | |
| --- | --- | --- |
| From your area... | ...or from people... | ...or about a specific car! |
| | | |
Customer Letter:

1358

/ 1525
Craig says...

LINGsCARS is a brilliant business. It allows me, as a young professional to have the car I want without the cost of repairs and a car that depreciates in value. Ling was lovely to deal with, speedy responses and a good fun attitude. I am a very happy customer. Excellent delivery, friendly driver, couldn't fault anything.

Craig Lawrence
23 Conner Avenue
Carron
Falkirk
FK2 7FS

Editor Note: Super duper letter, Craig! Thanks so much. You forgot to mention that as a Scottish ethnic you are tight in the money department, so I am sure you appreciated the fast car for slow money! Happy, happy! Your only challenge is insurance cost, but as car was as cheap as deep fried Mars bar, you have plenty of cash left for that. - Ling
---
Customer Letter:

1152

/ 1525
John says...

I've been Linged! That is, carried through a first experience of renting a car of my choice by Ling Valentine, and made to feel a special customer. Wonderful to feel confidence in every part of the transaction from first enquiry until the prompt delivery of the car as requested.

The service from the dealer regarding supply of my Citroen C4 Picasso was fine. They seemed to sit on the paperwork for transferring my cherished plate to the car (it was actually the DVLA - Ling) which delayed my car a bit.

Good delivery. My Citroen is lovely, drives smoothly and will be economical on fuel, tax and insurance.

John Dougall
17 Haining Place
Grangemouth
FK3 9DR

Editor Note: The delay was the DVLA, Jack, not the dealer. However, your C4 Picasso will certainly be economical on road tax as you get that for free! :) You were a superstar customer, and you sent me many videos, from your webcam. At one stage we were chatting via video back and forth, despite you are a bloody "silver" surfer. It was so cool! I'm so pleased you enjoyed the experience, you were lovely to deal with. Thanks. - Ling
---
Customer Letter:

789

/ 1525
Natalie says...

Ling has made my first venture into car leasing easy, stress free and most importantly of all fun! I will certainly be returning to Ling in the future for any leasing needs or just crazy words and humour. Thanks Ling for arranging my lovely new Citroen C4.

Natalie V.
Address withheld
Aberfoyle
FK8 ***

Editor Note: Well, why not have crazy words, Natalie? Getting a new car should be fun :) Why make it all serious and miserable? I'm so pleased you are happy and hope you enjoy driving around Scotland. - Ling
---
Customer Letter:

675

/ 1525
Lauren says...

The Range Rover Sport is fantastic, Ling. A bit like the deal on it that I got from you.

I hunted everywhere before deciding to lease and I'm so glad I did lease - new car, no hassles. The Range Rover arrived 10 days early, and at 7am!! Yippee! Every part of the service from you was spot-on. Now you need to come to me at Sisters Boutique for some trendy clothes.

Lauren Brown
Sisters Boutique
10 Lint Riggs
Falkirk
FK1 1DG

Editor Note: Glad to wake you up with a new Range Rover Sport, Lauren. These cars were so cheap, and you took advantage. I give you hyperlink, I hope it helps your new website. You were a bloody super customer. - Ling
---
Customer Letter:

647

/ 1525
Natalie says...

Hi there Ling,

It's been a couple of weeks now since the car arrived but I just wanted to write and say thanks for making it all so easy for me - especially as it's been my first foray into leasing.

The car's great and I hope after the lease period it all goes as smoothly as arriving! It's been a pleasure dealing with you - it's nice to allow a bit of humour into transaction like this and I shall certainly be recommending you to friends & family alike.

Look forward to dealing with you again in the future.

Natalie V.
Address withheld
Stirling
FK8 ***

Editor Note: Nat, I just love your name, because it's unusual. Doesn't sound too Scottish! It makes my job easier, no offence to all those "John Smiths". That C4 is a great car, so much spec and gear. Glad you are happy. - Ling
---
Customer Letter:

585

/ 1525
Lauren says...

Now, the Range Rover Sport ............ I shall lick it clean every night, it is to die for (so the fuel bill...£78 to fill it today, ouch!). It's a dream to drive and I am delighted I chose it. Great colour, spec etc. I'm driving it down to Manchester and back tomorrow so its gonna get a good run in.

I'm away to log onto your www.motorrecall.co.uk thingy now to see what thats all about, I will do the letter to you soon.

Again, I'm not easily impressed Ling, but you are a star, great website, great business and fantastic service. I got the best deal in the market place and am delighted. I will now become your stalker regarding websites and you will be so pissed off I ever came near you!!!!

Thanks Ling,

Lauren Brown
Sisters Boutique
10 Lint Riggs
Falkirk
FK1 1DG

Editor Note: Lauren, brilliant! I hope you enjoy posing in your new Range Rover Sport, these cars are REALLY nice. I'm sure even though it has a big fuel tank, it is not as thirsty as my 5mpg nuclear missile truck. Glad you are developing your website, I will gladly give you a link when it is up and running. Enjoy terrorising Scotland (and Manchester) in your new car! - Ling
---
Customer Letter:

292

/ 1525
Fiona says...

"When you call other leasing companies you get a different call centre person everytime, some of them know what they're doing, and some don't!

When you call Ling, you always speak to Ling herself. She always knows exactly what's going on, and is always very helpful and friendly. I wouldn't consider using another company. And she's got the best deals too!"

Fiona McGregor
28 East Stirling Street
Clackmannanshire
FK12 5HA

Editor Note: Aha, you are in smallest county in Scotland, Fiona! I have so many Scottish customers! My Yorkshire superhusband says it is because Scottish people are nearly as tight as he is, and that they like low prices! Probably, he is right.

With regard to call-centre rubbish, you are exactly right. Why on earth they use these call-centres is beyond me? I think most other companies are quite inefficient, but that is just my opinion. Press 1 to agree, press 2 to disagree, press 3 to hold, press 4 to wait, press 5 to get told a story, press 6 to hold for another five minutes, press 7 to get through to wrong person, press 8 to get disconnected, press 9 to return to this message. Hehehehe. Or press 0191 440 4700 to get me, and to get a very cheap new car! Enjoy nice Nissan Almera, Fiona! - Ling
---
| | | |
| --- | --- | --- |
| From your area... | ...or from people... | ...or about a specific car! |
| | | |
You are viewing page 1 of 1 - go to page: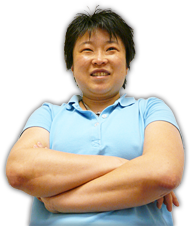 Online Service
Response Times
Quote > Proposal > Order > Delivery
74 CLIENTS IN 'PROPOSAL'
...LING REPLIES IN:
HRS : MINUTES sec
141 CLIENTS IN 'ORDER'
...LING REPLIES IN:
HRS : MINUTES sec
Customers use my secure

LINGO

management system.
Response times above based on last 4 hour period between
9am - 6pm, Mon to Fri -Ling

No Waiting



I am the Viz UK business ambassador!
Post me Ferrero-Rochers! Yum Yum!

Unlike most other internet car leasing sites, I publish all my contact information openly!
...so, you know who I am - Ling



THE UK's FAVOURITE
CAR LEASING WEBSITE!




Boss: Ling Valentine MSc IoD
LING World Headquarters
Vance Business Park
Gateshead, NE11 9NE
Tel 0191 460 9444
Fax 0870 486 1130
sales@LINGsCARS.com
I prefer email to phone - Ling
VAT No: 866 0241 30
Co Reg No: 6178634
Consumer Credit Licence: 663330
Data Protection No: Z1098490
Best Before: 17/08/2007





My Nuclear
Missile Truck

EXTRA CHEAP


CARS HERE
See 30 cheapest cars!
...get a FREE BADGE!
Collectors item - FREE!
APPLY NOW!
...get a FREE BADGE!
Collectors item - FREE!
APPLY NOW!


...don't do lease cars, but if they did, they would be done like this - Ling

Get my latest EMAIL car updates!

PLAY BOTTOM TRUMPS!
Click to see my LIVE lease car customers! - Ling