CUSTOMER LETTERS
1527 LETTERS!
More customer letters than any other car sales site IN THE WHOLE WORLD! - Ling
You are viewing page 1 of 1 - go to page:
| | | |
| --- | --- | --- |
| From your area... | ...or from people... | ...or about a specific car! |
| | | |
Customer Letter:

1527

/ 1527
Duncan says...
I got a few car quotes from Ling then ordered the BMW 3-series I liked, plus extras. She pestered BMW for delivery date with eventually came through. I was kept up to date with progress. The whole deal went swimmingly. I can honestly say I would recommend Ling to anybody. The price very competitive and I love the car.

Duncan M******
Dunchideock
Exeter
EX6 ***

Editor Note: Yep, you wanted the Auto-Folding Mirrors, Duncan, because you park it on the street, I think. You should love the car, I had a 3-series (2 cars ago) and it was just brilliant to drive. I would say: perfect. It took BMW 2 months to get this car built and delivered, not TOO bad in the current conditions. Glad you are happy :) - Ling
---
Customer Letter:

1418

/ 1527
Ron says...

Fantastic clear service. Once you get round the wacky website and into buying the car - all is clear, simple and enjoyable!! Good delivery of my new Citroen C4.

Ron Elvins
Alminstone Chapel
Woolsery
Bideford
EX39 5PX

Editor Note: Ron, thanks so much for the comments. Glad you got round the website :) I hope you have a great time in the new C4 - nice car! - Ling
---
Customer Letter:

317

/ 1527
Carol says...

"Ling, we were very pleased with the level of service and how fast the delivery was; also being able to get a van in the colour of blue we wanted. It all went very smoothly and we would definitely use you again."

Carol Brown
Gordon Brown Roofing & Leadwork Specialist Ltd
31 Slade Valley Rd
Ilfracombe
EX34 8LF

Editor Note: You were very fortunate I found a VW Transporter at such short notice in blue, Carol! I searched the whole UK VW van dealer network. Hope you enjoy it, but be careful with the Pb, it is very dangerous... my first degree is a chemistry BSc, and I know lead is one of the most dangerous poisons, because you cannot know you are accumulating it - Ling
---
Customer Letter:

308

/ 1527
John says...
Dear Ling

I found your website very funny, and I will pass on your address to a friend who may need a new car later this year. I was very touched by the details of your charity, and enclose a cheque for Rong Chang school.

I visited Suzhou, Huangzhou and Shanghai recently, and hope one day to visit other parts of China, including Sichuan... but it is a very big country! I hope LINGsCARS continues to prosper, and send every good wish to you and your family.

John Bradbury
The Barn
28 Pound Close
Exeter
EX3 0ND

Editor Note: It is so kind of you, John, to send me generous cheque for my Charity. My sister Shan has sent you a reply, as she is very familiar with this school and visits often. Also she has invited you to visit Sichuan, which is referred to as "Gateway to Tibet". Thanks again for cheque, I will make sure it gets to the school when my sister returns to China - Ling
---
Customer Letter:

307

/ 1527
John says...
Follow up letter:

"Dear Shan, thank you for your kind letter enclosing the beautifully painted fan made by the children of the school at Rong Chang, and thak you also for sending Chairman Mao's Red Book which is an important part of China's history. This was a wonderful surprise and I will treasure both gifts.

If you (Shan) or Ling intend to visit this part of the UK please let me know, as we would be very pleased to meet you. Every good wish to the children at Rong Chang, and I send best wishes to you and Ling and your families for a long life, good health and prosperity.

John Bradbury
The Barn
28 Pound Close
Exeter
EX3 0ND

Editor Note: Well, thanks to YOU again, John, for your kindness. Too many people just interested in money. Glad you have a big heart, I will certainly ring and call in if I am down M5 - Ling
---
| | | |
| --- | --- | --- |
| From your area... | ...or from people... | ...or about a specific car! |
| | | |
You are viewing page 1 of 1 - go to page: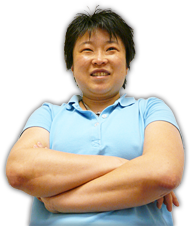 Online Service
Response Times
Quote > Proposal > Order > Delivery
78 CLIENTS IN 'PROPOSAL'
...LING REPLIES IN:
HRS : MINUTES sec
160 CLIENTS IN 'ORDER'
...LING REPLIES IN:
HRS : MINUTES sec
Customers use my secure

LINGO

management system.
Response times above based on last 4 hour period between
9am - 6pm, Mon to Fri -Ling

No Waiting



I am the Viz UK business ambassador!
Post me Ferrero-Rochers! Yum Yum!

Unlike most other internet car leasing sites, I publish all my contact information openly!
...so, you know who I am - Ling



THE UK's FAVOURITE
CAR LEASING WEBSITE!




Boss: Ling Valentine MSc IoD
LING World Headquarters
Vance Business Park
Gateshead, NE11 9NE
Tel 0191 460 9444
Fax 0870 486 1130
sales@LINGsCARS.com
I prefer email to phone - Ling
VAT No: 866 0241 30
Co Reg No: 6178634
Consumer Credit Licence: 663330
Data Protection No: Z1098490
Best Before: 17/08/2007






PLAY BOTTOM TRUMPS!
...get a FREE BADGE!
Collectors item - FREE!
APPLY NOW!
Click to see my LIVE lease car customers! - Ling

Play my

brilliant

motoring quiz!

EXTRA CHEAP


CARS HERE
See 30 cheapest cars!
My Nuclear
Missile Truck

Get my latest EMAIL car updates!


...don't do lease cars, but if they did, they would be done like this - Ling