CUSTOMER LETTERS
1528 LETTERS!
More customer letters than any other car sales site IN THE WHOLE WORLD! - Ling
You are viewing page 1 of 1 - go to page:
| | | |
| --- | --- | --- |
| From your area... | ...or from people... | ...or about a specific car! |
| | | |
Customer Letter:

913

/ 1528
Phil says...

I enjoyed dealing with you and your staff. Your service is professional and yet fun at the same time. The Qashqai is perfect and was delivered when you said it would be. Excellent - good service and prompt delivery. I would happily recommend you to anyone! See you in three years for my new car.

Phil Ruddy
31 Burke Street
Harrogate
HG1 4NR

Editor Note: Phil, thanks for the kind letter. These Nissan Qashqais are hitting the sweet spots - they are cheap, good and newish. Everyone who has one, loves it. No one can spell it, most people struggle to say it :). Enjoy the car in posh Harrogate, I have made a note in my diary for 3-years! - Ling
---
Customer Letter:

752

/ 1528
Jane says...
Hi Ling,

We would just like to say a big thank you to you for providing such a great service! We are delighted with our new BMW 3-series saloon contract hire car and you got us an excellent deal. LINGsCARS were by far the cheapest, but you certainly did not compromise on quality and customer care. Ling was extremely helpful every step of the way. Excellent delivery, great service, thank you.

Jane Bion
Salitas Limited
Knaresborough Technology Park
Manse Lane
Knaresborough
HG5 8LF

Editor Note: I give some info about your company, Jane: Salitas is a company committed to developing innovations in modern health care. The company is currently involved in an extensive research and development programme for a range of products designed to improve treatment and aid recovery. With its roots as a spin-out company from the University of Bradford, Salitas has attracted significant investment which will allow it to broaden its product offering. Although now operating fully independently, the company continues to work closely with the University to develop new products and in addition, makes a direct contribution from its sales to the University's Plastic Surgery and Burns Research Unit... So it is with pleasure I enjoy to supply such a great, worthwhile business. You were a lovely customer from posh Knaresborough! - Ling
---
Customer Letter:

435

/ 1528
Sara says...

"Hi Ling,

I am really enjoying my SAAB Aero Convertible, a pity the weather is so cold. Can't wait to get the roof off!!

You were a star getting my car for me. It was achieving the impossible to get the whole thing sorted in such a short timescale. I will recommend you to whoever I can. Thanks!"

Sara Hudson
2Flat 7
Cavendish Court
19 Cavendish Avenue
Harrogate
HG2 8HY

Editor Note: Well, you needed your flashy new car for your flashy new job and I was only one or two days too late in getting it to you. However, it was the fastest SAAB delivery that I have done this year. Thanks for being flexible on colour Sara. Enjoy bloody fast SAAB - Ling
---
Customer Letter:

257

/ 1528
Neil says...
Once I'd decided which vehicle I wanted (the range was vast) I just let Ling do her stuff. Within the week it was all done and dusted. That's goddamn good service in my book. Cheers Ling, talk to you later.

Neil Wright
69-70 Allhallowgate
Ripon
HG4 1LE

Editor Note: Waaaaaaaaah! I am making rod up my own back, here! Thanks for letter Neil, but everyone else please note I cannot usually deliver these damn new cars so fast. See letter above and you'll see what I mean! Neil, you were very lucky - Ling
---
Customer Letter:

225

/ 1528
John says...

I have been leasing cars from Ling for four years now; 6 cars (for interest... Picasso, Golf, Picasso, Saab 9-3, Saab 9-5, latest is Honda Jazz - Ling). Each time Ling (that's me! - Ling) has been most helpful and provides the information I have needed. The cars have been delivered on time, everytime. I would not hesitate to recommend LINGsCARS to anybody.

John Wilson
BPS Printing
8 Lihle Studley Road
Ripon
HG4 1HD

Editor Note: My God! You proposed your first car with me on 4/12/2001, John!!! That is amazing. Time is flying, as saying goes. Glad you are always so happy, in Ripon, where I have found out that every evening at 9pm, someone blows a horn in street. Disgusting drunken English girl, I bet. Happens on Newcastle Quayside every night too, but not to rigid timetable. I am blaming government drinking laws- - Ling
---
| | | |
| --- | --- | --- |
| From your area... | ...or from people... | ...or about a specific car! |
| | | |
You are viewing page 1 of 1 - go to page: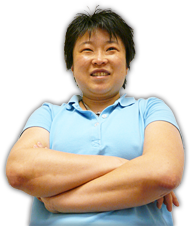 Online Service
Response Times
Quote > Proposal > Order > Delivery
81 CLIENTS IN 'PROPOSAL'
...LING REPLIES IN:
HRS : MINUTES sec
151 CLIENTS IN 'ORDER'
...LING REPLIES IN:
HRS : MINUTES sec
Customers use my secure

LINGO

management system.
Response times above based on last 4 hour period between
9am - 6pm, Mon to Fri -Ling

No Waiting



I am the Viz UK business ambassador!
Post me Ferrero-Rochers! Yum Yum!

Unlike most other internet car leasing sites, I publish all my contact information openly!
...so, you know who I am - Ling



THE UK's FAVOURITE
CAR LEASING WEBSITE!




Boss: Ling Valentine MSc IoD
LING World Headquarters
Vance Business Park
Gateshead, NE11 9NE
Tel 0191 460 9444
Fax 0870 486 1130
sales@LINGsCARS.com
I prefer email to phone - Ling
VAT No: 866 0241 30
Co Reg No: 6178634
Consumer Credit Licence: 663330
Data Protection No: Z1098490
Best Before: 17/08/2007






Play my

brilliant

motoring quiz!


...don't do lease cars, but if they did, they would be done like this - Ling
...get a FREE BADGE!
Collectors item - FREE!
APPLY NOW!

PLAY BOTTOM TRUMPS!
...get a FREE BADGE!
Collectors item - FREE!
APPLY NOW!
Click to see my LIVE lease car customers! - Ling

EXTRA CHEAP


CARS HERE
See 30 cheapest cars!

Get my latest EMAIL car updates!
My Nuclear
Missile Truck