CUSTOMER LETTERS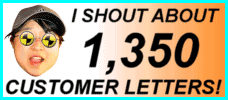 1523 LETTERS!
More customer letters than any other car sales site IN THE WHOLE WORLD! - Ling
You are viewing page 1 of 58 - go to page:
Search my letters page!

| | | |
| --- | --- | --- |
| From your area... | ...or from people... | ...or about a specific car! |
| | | |

Showing ALL my letters!



Customer Letter: 1538 / 1523
aasd says...
aasd

Editor Note: asdasdasd - Ling
---

Customer Letter: 1537 / 1523
Dean says...

Ling made everything so easy for me, with outstanding, excellent service all round. Everything went smoothly and we received our new car within 4 weeks. We shopped around a lot for the best deals, and Ling by far came out with the best deal and cheapest price. Received the Mazda 6 on time in person from an excellent dealer.

Dean

Editor Note: Dean, great letter, thanks. Really appreciate the kind comments, from the ancient Roman settlement of Wallsend. I thank the dealer . Enjoy the Mazda! - Ling
---

Customer Letter: 1536 / 1523
Gerard says...
This is the second time I leased a car from Lings. As 2 years ago: Excellent service from initial contact to final delivery of my new Citroen C3 Picasso. Can't fault anything as hard as I may try. Contact via e-mail web system is super-duper quick. Try for yourself you will not be disappointed. And I love my new car!

Gerard

Editor Note: Hehehehe, great. A super repeating customer! Glad to see you back Gerard. As you are a nurse, you can comment on good treatment. :) Thanks! - Ling
---

Customer Letter: 1535 / 1523
Elizabeth says...

Great service, so helpful. We needed a car quickly and everything was done for us in superb time. Dealer was excellent and our Mazda 6 was delivered on time and well presented.

Elizabeth

Editor Note: Thanks for the letter Liz! Great news that you loved everything and got the Mazda so quickly. Enjoy it in Bonnie Snowwie Scotland! I pass on your thanks to dealer. - Ling
---

Customer Letter: 1534 / 1523
Christopher says...

Ling, You should be very proud of the business you have created. Remarkable, efficient and effective service. Great price. Brilliant way of communicating via 'Lingo'. I would have absolutely no hesitation recommending you to anyone. Thanks. Dealer was good, but boot would not open - local dealer soon sorted it out no problem.

Christopher

Editor Note: Super duper letter, thanks Chris. I am quite proud, but always make me happy when customers show delight. You had great car (XC90) at cheap price. Always a good combination for a good result. Go and off-road! - Ling
---

Customer Letter: 1533 / 1523
Cristopher says...

An excellent service for my new Mercedes C Class, very fast, friendly and efficient. Thank you very much!! Dealer was excellent – It was a pleasure.

Cristopher

Editor Note: Great news, Cris. I like fast, friendly and efficient. Hard to beat that, especially as the car was very cheap. :) Mercs rock, eh? - Ling
---

Customer Letter: 1532 / 1523
David says...

Dealing with Ling is a pleasure, her staff are friendly and informative, which coupled with the website actually makes replacing your car a fun experience. Thanks Ling, love the Fiesta by the way.

David

Editor Note: Hmmm, I must beat my staff up more, if they have that much time to be friendly, hahaha. Glad you had fun, everyone with these new Fiestas, loves them. You are local to me, in Gateshead - on the same trading estate in fact! Great, eh? Acapulco of the North. - Ling
---

Customer Letter: 1531 / 1523
Keith says...

While getting my new Audi A6 Avant, I noticed that Ling may be bonkers but she does everything she says she'll do, and does it well.

Keith

Editor Note: Thanks for calling me "bonkers", Keith. From a Barrister, that is appreciated. - Ling
---

Customer Letter: 1530 / 1523
Stephen says...

Ling and her team were good to work with, even if a little 'loco' at times! I was pleased that the whole process was pain-free and uncomplicated. LingsCars did "just what it said on the box" and I liked the informal way of doing business. I will go back to them next time, for certain. My XC90 arrived on time. Dealer gave full overview of car details.

Stephen

Editor Note: We, here in Acapulco (or Gateshead) we tend to be a bit "loco". :) It is the air. ... Happy you are 100% hapy, Stephen, and as you are a European Marketing Manager I appreciate your comments. Go enjoy the big 4x4, snow will come soon :) - Ling
---

Customer Letter: 1529 / 1523
Marcus says...

As always absolutely perfect. Cannot be faulted.

Marcus

Editor Note: As always, a short note from Marcus. A very good customer, had many cars, now including this Seat Ibiza for his staff. Top Prison Solicitor. - Ling
---

Customer Letter: 1528 / 1523
Sarah says...

Excellent service, everything was very easy and straightforward. Also the best price on a Fiesta. Lots of people didn't believe how little I am paying. Dealer Service – Excellent – Excellent service, very friendly delivery.

Sarah

Editor Note: Yes, you got a really cheap car, Sarah. Glad you loved the service. You are a PR consultancy, so start shouting about me, hahaha! - Ling
---

Customer Letter: 1527 / 1523
Duncan says...
I got a few car quotes from Ling then ordered the BMW 3-series I liked, plus extras. She pestered BMW for delivery date with eventually came through. I was kept up to date with progress. The whole deal went swimmingly. I can honestly say I would recommend Ling to anybody. The price very competitive and I love the car.

Duncan

Editor Note: Yep, you wanted the Auto-Folding Mirrors, Duncan, because you park it on the street, I think. You should love the car, I had a 3-series (2 cars ago) and it was just brilliant to drive. I would say: perfect. It took BMW 2 months to get this car built and delivered, not TOO bad in the current conditions. Glad you are happy :) - Ling
---

Customer Letter: 1526 / 1523
Bruno says...

Lings Cars does exactly what it says on the website. The process was precise and accurate and recorded so even a non computer person like me managed to take delivery of a superb new Volvo XC90. As an ex–company car driver for 35 years the LingsCars site gave me the opportunity to keep driving new cars. LingsCars site and process excellent. Chinese sweeties awful. Thank you Ling. Dealer Service – Excellent – Very little contact, delivered on time.

Bruno

Editor Note: Mr Bruno Chor...something, let me tell you - "Very little contact" is exactly what you want, from car dealers. The less, the better - trust me. :) Your XC90 is stunning value for a £30,000 car! Glad you like everything (except the sweets, designed to kill) :) - Ling
---

Customer Letter: 1525 / 1523
David says...

I was a first time leaser, I was told about Ling's, not too sure when I looked at other sites. All I can say is I kept going back to Ling's, glad I did. A wacky but worthwhile experience, got the car I wanted (Fiesta) at the best price… Dealer Service – Good – No complaints.

David

Editor Note: No complaints, no regrets :) And you will not regret the Fiesta which is just about the best small car you can get. I especially appreciate you say I had the best price, as you are Scottish :) hahaha! - Ling
---

Customer Letter: 1524 / 1523
Brian says...

Ling, it was a pleasure to deal with your company from start to finish. Every query and question was dealt with promptly. I was made to feel like I was your "only" customer such was the personal nature of your service. Dealer Service – Excellent – Very prompt and efficient.

Brian

Editor Note: Brian, but you were my only customer, it was a quiet week, hahahahaha! I do treat everyone individually, I find it much more enjoyable. Mazda 3 is a great car, low-profile, but very good. Thanks for your communication, you were very good to deal with, that helps. - Ling
---

Customer Letter: 1523 / 1523
Marcus says...



Perfect.

Marcus

Editor Note: Jeeez, one word. But a good one. And a good car, a 207bhp Golf GTi. Enjoy it, hahaha :) - Ling
---

Customer Letter: 1522 / 1523
Neil says...

First of all, I have to say that the service from Ling is 1000% better than my own response time – sorry for the delay! The service is excellent, the Citroen C5 is great, running really well and I wouldn't hesitate to recommend Ling to anyone – In fact, I already have!! Looking forward to receiving my commission if they sign! Excellent dealer, good service, quality and communication.

Neil

Editor Note: Hahaha, no problem with the delay, good that these letters come in staggered manner :) If you recommend a friend, of course I pay a bribe - oooops, "commission" :) Enjoy the C5, you were lovely to chat to. - Ling
---

Customer Letter: 1521 / 1523
David says...

It is a truth universally acknowledged, that a man in possession of a good fortune, must be in want of a car from Ling. The old boys network may not like it, but Ling is the best. Dealer quite excellent – the guy who delivered the car was top notch.

David

Editor Note: DC, you are a top Executive Officer at the Department for Work and Pensions, so I have withheld your address for extra security. Thanks so much for those comments, you are a sage I think. Or a Mandarin, or something. The Skoda Superb is a brilliant car, my sister has a new one in China, and loves it. Hope it gives you two years of fantastic motoring. I pass your comments to dealer, thanks. - Ling
---

Customer Letter: 1520 / 1523
Helen says...

Ling's service has been excellent. She kept me informed every step of the way and car arrived on specified date. I would highly recommend her service. I also got insurance from the broker she recommended and it was great too! Dealer Service – Excellent.

Helen

Editor Note: What can I say, Helen? ... Everything was "excellent", including your choice of car, the Mazda 6. It was a bargain for a sporty 5 seat family car. Hope you enjoy it zooping around the lake district. Thanks for being so lovely to deal with. - Ling
---

Customer Letter: 1519 / 1523
Graham says...

This is the first time I have bought a new car, and I must say you have made it so easy, stress free (I did have a few handing over date problems) but your company did resolve them smoothly. Very good. Dealer was good – Prompt delivery.

Graham

Editor Note: Graham, yes, you were away a few days prior to delivery and it was difficult to arrange a date, but was all sorted in the end :) Happy you are pleased with your first new car and thanks so much for "stress free" opinion. That's what I aim for :) - Ling
---

Customer Letter: 1518 / 1523
Ashley says...

I am extremely pleased with my car and it couldn't have been easier to get it! The website is simple to use, the customer care is excellent and I felt looked after throughout. Dealer Service – Excellent – Arrived as expected. Thanks.

Ashley

Editor Note: Ashley!!!! Wow, you are a fantastic customer and brilliant to know your partner has a Nissan Qashqai, too (from me). Your advantage is getting your top off, hahaha! What a great car these Eos's are. Nice VW badge, too. Pleased you are happy bunny. - Ling
---

Customer Letter: 1517 / 1523
Patrick says...

Well done Ling! A very good service supplying new Astra. Please send more gifts! Xxx.

Patrick

Editor Note: Well done Patrick! A very short letter. Please say more in future! Xxx - Ling
---

Customer Letter: 1516 / 1523
Marie says...

Ling and Guy offer a great service, backed up by honesty and integrity. My car was delivered as agreed and in good order. I would recommend this service to all. I love the website as well – completely mad!! Dealer Service – Good – Only gripe was dirty car on delivery.

Marie

Editor Note: Marie, thanks so much for the comments, you are really kind. Hope you are loving the Fiesta. So great to deal with you. I kick the dealer in the ass for dirty car, but they blame rain on the way, so sorry. - Ling
---

Customer Letter: 1515 / 1523
Robb says...

Ling,

Thank you for your little video, that is a nice touch.

The car is superb, but sad to say that as expected my wife has purloined it already!!

On a more serious note, can I just say that the experience of renting a car from you has been exceptional. This is the third renting contract that I have had with you and your service and dedication to the customer has gone from strength to strength. Congratulations to you and your team. Your Lingo system is simply the best I have ever encountered.

I have never been into 'chatting' but the last few weeks has changed my perception of that as well.

Robb

Editor Note: Robb, well, thanks. Wow!

I am very close to having LINGO V2 launched which will be even better than this LINGO (this one is not perfect).

LINGO is certainly better than the previous email system, it allows me better speed and keeps everything transcribed. In many cases this has proved a Godsend, especially when a dealer messes up. If you can imagine, on my side I include all the dealer conversations too. So, if anything ever goes wrong, everyone has full details.

LINGO means I never miss a message and it is all very secure and I can be fast.

I won the BT NatWest Everywoman award Here in December for LINGO (given by Sarah Brown, PM wife - but not for long haha), I was so pleased. LINGO V2 will have tabs for different cars and be easier to use. I am hoping to be able to provide some white label service to different big companies to provide cars to customers, with generic LINGO powering it. Not everyone likes my own crazy branding :) Hahaha.

Glad you love the car, everyone is happy with these Mazdas. Thanks for giving the driver a lift back to the main road. :) - Ling
---

Customer Letter: 1514 / 1523
Gareth says...

Ling

Thanks so much for the fantastic service and our lovely new car. You are the best - at everything: best prices, best customer service and best for free Chinese noodle lunch! We tell everyone we know not to buy but to car lease from LINGsCARS.com.

It would be great if every business was as easy to deal with, reliable and offered such great customer service as you all at LINGsCARS.com. Forget looking elsewhere. Car lease from Ling! I'm happy for you to post this in your comments section for the world to see.

Gareth

Editor Note: Hey World, look at this lovely letter! :) Gareth, you are now officially green motoring champion, buzzing around in the quiet Prius. I have withheld your address as you have sensitive military job, but lovely to see someone from a lovely little Norfolk town. I was in Downham Market one month ago, it is a great place. - Ling
---
Search my letters page!

| | | |
| --- | --- | --- |
| From your area... | ...or from people... | ...or about a specific car! |
| | | |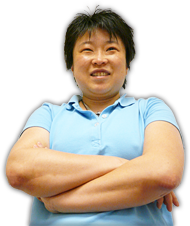 Online Service
Response Times
Quote > Proposal > Order > Delivery
79 CLIENTS IN 'PROPOSAL'
...LING REPLIES IN:
HRS : MINUTES sec
75 CLIENTS IN 'ORDER'
...LING REPLIES IN:
HRS : MINUTES sec
Customers use my secure LINGO management system.
Response times above based on last 4 hour period between
9am - 6pm, Mon to Fri -Ling

No Waiting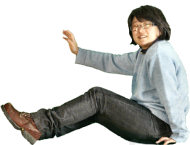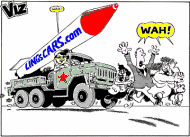 I am the Viz UK business ambassador!
Post me Ferrero-Rochers! Yum Yum!
Unlike most other internet car leasing sites, I publish all my contact information openly!
...so, you know who I am - Ling
THE UK's FAVOURITE
CAR LEASING WEBSITE!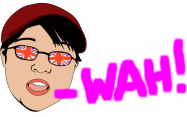 Boss: Ling Valentine MSc IoD
15 Riverside Studios
Newcastle Business Park
Newcastle upon Tyne, NE4 7YL
Tel 0191 460 9444
sales@LINGsCARS.com
I prefer email to phone - Ling
VAT No: 866 0241 30
Co Reg No: 6178634
Consumer Credit Licence: 663330
Data Protection No: Z1098490
Best Before: 17/08/2007