CUSTOMER LETTERS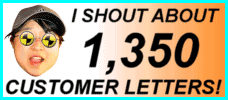 1522 LETTERS!
More customer letters than any other car sales site IN THE WHOLE WORLD! - Ling
You are viewing page 9 of 58 - go to page:
Search my letters page!

| | | |
| --- | --- | --- |
| From your area... | ...or from people... | ...or about a specific car! |
| | | |

Showing ALL my letters!



Customer Letter: 1333 / 1522
Jensen says...

Hello Ling. The service on ordering to the delivery of the Berlingo van was great. The noodle were tastless and the Chinese polo mints were in pieces. Delivery good, no problems.

Jensen

Editor Note: Well, that's the problem with Chinese Polo mints, they come from China and the ChinaPost is just not as good as the Royal Mandelson. These are bargain vans, for the price they are wonderful. Hope it does really good service installing alarms for you! You can add peanut butter to the noodles if you want some delicious flavour. Just don't stray too far from a toilet! Hahaha - Ling
---

Customer Letter: 1332 / 1522
Mark says...

Excellent service, Ling always keeps you up to date with what's going on and a fantastic sense of humour. Excellent delivery of my new Volvo S80.

Mark

Editor Note: Cool! Short and snappy, but a nice letter, thanks Mark. Those big S80s are bargain cars, yours was not much more than a Ford Focus! - Ling
---

Customer Letter: 1331 / 1522
Joanne says...

I'm loving my Ford Focus Coupe Cabriolet! I was very happy with the personal service from you and I think the Lingo system is great. I was very impressed with the fast response to any query I had. I will definitely recommend you. Good delivery, car was nice and clean on delivery.

Joanne

Editor Note: Unfortunately, the summer of 2009 has not been very sunny so far, Jo, so you will have to use the sun lamps if you want a tan, not your Focus CC! Glad you like the service. The sun will shine on you eventually! - Ling
---

Customer Letter: 1330 / 1522
Richard says...

Lings Cars is a Car Leasing company that I stumbled upon when researching car leasing as a solution to my transfer to Swanwick this year. I figured that commuting 70 miles a day would not be good for my poor Micra so my options were to buy a new/second-hand car/lease a car or win one!! (Yeah right). After calculating the cost of a new car with depreciation, mileage, wear and tear I looked into the second-hand market but this still meant losing out with a less likely resale after a few years with high mileage, MOT costs and possible mechanical problems because of the age of vehicle.

When I saw the prices and what is included in leasing a car at Lings Cars I decided to go for that option. Included in my 3 year deal is road tax, full Ford 3 year warranty, Ford Assist Home and breakdown cover, no MOT required, delivery, documentation, some car mats that Ling threw in and a First Aid kit oh and loads of Chinese sweets and noodles she sent me!!! My 3 year lease is for 18,000 miles pa included but this can be agreed from as little as 10,000 to 20,000pa. I get a brand new car with all the benefits but don't have to worry about selling it in three years time or MOTs or putting a high mileage on the car I can simply choose another new one and start again! Ling Valentine is the proprietor of this company and you may of seen her on Dragon's Den a few years ago where she actually turned down an offer shared between two of the Dragons because they wanted a higher percentage stake in her company.



Rich's actual new Fiesta in real life! - COOL!!! - Ling

Her website is so crazy and full of funny stuff that you would think at first that this is dodgy company. I ignored the site many times before checking out the prices and doing some research to find a very competitive and genuine company. Her personal lease pricing always includes VAT and there are no hidden charges, something that she hates about most other car leasing websites.

After looking at different options and then getting an initial quote a secure area is set up where you can message Ling personally or one of her staff to simply ask anything you like, which is usually answered within a few minutes depending on the question. From then on you are constantly kept up to date with the progress of your chosen vehicle until delivery. I have got to know Ling really well since I first started enquiring about my car and I will still keep in touch with her until I lease my next car! How's that for a personal service!

So I can confidently recommend her website as I know from research her prices are very competitive, her service is outstanding and really funny too! From the start of the whole process I have received outstanding customer service, help and support not to mention the car arriving in outstanding condition on exactly the time agreed and at an amazing low monthly payment.

It's worth checking out her website even just for the funny stuff on there!

Richard

Editor Note: Rich, you are an Air Traffic Project Specialist at NATS. You write such a beautiful description for new customers to read, thanks, and this is also pinned up on the Air Traffic notice board! I really had a great time dealing with you and we have a lot in common, because one of my toys is a microlight. I followed the building of your patio, advised you on sorting out your garden shed, heard all about your holiday in Devon swimming in the polluted sea... and now I know all about all the aeroplane near misses over Southern England! Let's hope you don't have a near miss in your new Fiesta, which just arrived before Ford caused massive supply problems. You are so happy with it, no wonder, after an old Micra. Glad to have such a customer who turns into a great pal! - Ling
---

Customer Letter: 1329 / 1522
Keith says...

A very good experience dealing with Lingscars and she sends a great free lunch (who said there was no such thing?). Loved the other freebies too. Received my new Citroen C5 on the day I had requested, unfortunately Ling didn't know about it as the suppliers didn't tell them, so I didn't know until the day, however not Ling's fault!

Keith

Editor Note: The car was dropped on your toes, I agree. They "forgot" to inform me, or you! Sheesh! Only a £20k thing... Anyway, at least it arrived promptly on the day you wanted it :) Glad you loved to deal with me. Hope you did not eat the free lunch, it is a collectors item only as the FUKU brand noodles are slightly poisonous, hahaha! - Ling
---

Customer Letter: 1328 / 1522
Emma-Jayne says...

Quick, friendly, knowledgeable and a little bit wacky - all made for a very good overall experience - Thanks Ling! I had to wait a long time between order and delivery for my Volvo S80.

Emma-Jayne

Editor Note: Emma-Jayne, the reason you had to wait was because there were no cars in the UK and Volvo had to build it! Not a lot I can do about that :) But I'm so pleased you had a good experience using LINGsCARS. All I want are happy customers :) - Ling
---

Customer Letter: 1327 / 1522
Susan says...

I'm thrilled with my new Ford Fiesta! Ling made the process idiot proof, was professional and even when there was a glitch to resolve after the delivery inspection, this was done with a sense of urgency and no-nonsense. Thanks Ling, we're recommending you to all our friends and family. Delivery was poor, but the dealer's effort to resolve things was excellent!

Susan

Editor Note: OK, for the benefit of people reading this I will detail: On delivery, Sue noticed the airbag warning light had come on. There were also some other things - there were a couple of stone chips and the car was dirty (a wet day). The dealer immediately, personally went to sort this stuff out. Sue then sent me a message: "Really appreciate your swift response and push to resolve the prob with the car. 'Neil' just called and has assured me that surplus mileage will be reimbursed by cheque, and he is coming personally to collect my car leaving me with his until mine is back with me. He was extremely apologetic and very reluctant to send the car to our local Ford dealership given their shoddy response to me earlier today. The car is booked into his service dept first thing tomorrow and he has let them know he wants a 'diagnosis' by 10am."

(Then Sue sent another message)...

"Neil called me about an hour ago to confirm that it was a tiny problem of a connector not having been connected properly (under the seat for the airbag) by the manufacturer. Such a relief and finding my excitement rising again at getting my new and perfect car :o). I can't thank you enough for your superb customer service and personal attention in this matter. As I stated previously, the glitch with the warning light was a Ford problem and we cannot fault your handling of this matter. You have been superb! We also feel that Neil went the whole extra mile too in his handling of this issue and will be conveying this to his manager (s) if you would be so kind to supply us with their name(s) and contact address. Needless to say we will recommend you to as many people as will listen!"

(Then a bit later)...

"Just to confirm, the car was delivered by Neil about an hour and a half ago. Everything is in order and very pleased with it."

All in all excellent dealer response, I agree! Glad you love the car, Sue, and thanks so much for all comments. Other customers will appreciate to read this. Well done to Neil at the dealer! - Ling
---

Customer Letter: 1326 / 1522
Linda says...

My new Corsa arrived about 10.30 in morning. The fellow who delivered it was friendly. I took him back to Derby railway for his train back. Car very clean and has everything. Love the way you represent yourself and your company. Everything is very precise but obviously presented in an unusual silly manner. I will definitely use your company again if I decide to continue leasing. Excellent delivery.

Linda

Editor Note: Windy, you were lovely to deal with. Cars are a bit silly anyway, so why not deal with them in a silly manner :) ??? Hope you really enjoy the Corsa. You have aircon in yours for the summer, so you can stay cool. Lovely! I pass comments to supplier, thanks. - Ling
---

Customer Letter: 1325 / 1522
Andrew says...

Couldn't have been easier! Website excellent, correspondence excellent and car excellent!! Delivery of my Citroen C5 was very good, on time and polite.

Andrew

Editor Note: Thanks so much, Andrew. What a nice letter! It is true it is very easy to spend lots of money with me - good job your C5 was so cheap! - Ling
---

Customer Letter: 1324 / 1522
Kevin says...
Ling is the name. Leasing cars by the score, that's her game. Efficient, proficient, what more could you ask? Previous customers say "she is well up to the task". Be careful how you deal with her. Be polite and correct. This lady's not for messing, she is very direct. You wanna lease a car, maybe for two years or treble, just give her a call, nothing is too much trouble. Many thanks for your service.

Kevin

Editor Note: Kev Greenwood, you are nutter. It is so nice to have crazy customers :) Some Merc customers are a bit boring, but not you. You had a cheap SLK Merc with loads of extras: Alpaca Grey Leather, Parktronic (audio and visual Parking aid), Wood Trim-Black Ash, Heated Seats, Remote Control Roof Operation Integrated Into Key, Mirror Package... what a car! For such a small price! I love your comments, good job you were always polite, hahaha! Get your top down and drive it! - Ling
---

Customer Letter: 1323 / 1522
Stephen says...

Thank you very much for your patience in answering my questions. Its a large commitment so it's great to feel you're looking out for us. This will ensure more business in the future! Late deliveryof my VW Scirocco. Only arrived because Ling sorted them out!

Stephen

Editor Note: Yeah: Ya ya ya they said... blah blah, driver ill... blah blah, other driver was delayed... ya, ya, - GRRRRRRRRRRRRRRRRRR!!!! I sorted them and they delivered when I applied the Chinese boot. I cannot believe how poor some dealers are! And this is a VW dealer. Some do not know the meaning of word "customlinger". These do, now. Anyway... this Scirocco is a GREAT car!!! You will love it. All sorted, now, Steve. - Ling
---

Customer Letter: 1322 / 1522
Richard says...

Whilst the website is a bit of a head explosion at first, you quickly get used to it and I loved how it worked. Annoyed that as soon as I signed the papers I was told the car would be delayed! Grrr! Overall good, easy, helpful service.

Richard

Editor Note: Grrr indeed. What's happened is that Ford have realised that moving Fiesta production to left-hand drive models can earn them much more, as the cars are built at Genk, Belgium and Ford can then sell them for strong Euros, instead of weak UK pounds. So, UK production has been part-diverted to feed the German market. Bloody Germans. This is putting back Fiestas (plus they are the UK's most popular car). Unfortunately, the dealers in the UK are out of control about this and they get last minute delays. Plus, Titanium production suffers because there is an alloy wheel shortage (as they are selling twice as many models with alloys as planned). Nightmare, eh? But better than not selling them. So apologies for delays, but I cannot control Ford factories.

Apart from all that, thanks for head-explosion comment, hahaha. Talk in a couple of years, Richard. - Ling
---

Customer Letter: 1321 / 1522
Daniel says...

I was initially worried about leasing a car 'over the internet' but I can assure you Ling is the real deal! No hidden costs or terms and her response times are superb. Will be using again. Good delivery, on time, but in need of a good wash.

Daniel

Editor Note: Car needed a wash because it came from a distance on a bad day. Sorry about that :) Small price to pay for the cheapest Civic in the UK. I screw the suppliers down so hard that they are on the edge cash wise and even a £5 car wash is sometimes too much (poor things) :) Anyway, Dan, great comments in your letter - thanks! - Ling
---

Customer Letter: 1320 / 1522
Jayne says...

This was the first time I have had a car on contract hire and I was surprised how easy it was. I believe a lot of it was down to you. I can recommend you to anyone and have already done so. Many thanks. Good delivery. The CD installation let the dealer down, after 3 weeks I still don't have it fitted.

Jayne

Editor Note: Well, for the record, the supplier (today) said: "The company we use for CD players has let us down. He promised he could supply and fit the correct CD player but now he is saying he cannot and not phoning any of us back. Our parts department is ordering one from the factory which we will then go up and fit. I will give Mrs Wilson a call with an update. I did call Mr Wilson yesterday and explained what we were doing.". However, I am annoyed that it has to take this long for action, and the supplying Citroen dealer must take responsibility at an earlier stage. The dealer has been kicked. It is so important to give customers good service and it is always finance companies and dealers who let the side down. Soon, you will be able to blast out your CDs, Jayne! :) I must say, you do have a CD player in your car, just not the CD changer system. I would not allow you to have NO music :) Apart from that, thanks so much for the comments about my service. - Ling
---

Customer Letter: 1319 / 1522
Robert says...

There are no bad things to say about LINGsCARS. Great people. Great service. Excellent comms. Only took 39 working days from start to getting my Citroen C1 delivered to us. Well done all at Ling's. I am telling all my friends about you. ps- nice Chinese sweets too :-) Good delivery, on time, friendly.

Robert

Editor Note: Wahhhhhhh! Never mind the car... Another mentalist customer who LIKES the sweets! And I spend so long to find especially awful Chinese sweets to send out, from Hawthorn to Sweetcorn to Durian and Prune (not even Chinese like them, hahaha!). Last year I even managed to find some Chinese white rabbit ones containing that melamine-infected Chinese milk. They make you fart like hell! However, I like your letter, thanks for all the comments, Bob :) - Ling
---

Customer Letter: 1318 / 1522
Frank says...

Fantastic price! Fantastic service! Service with humour, you cannot beat it. Thanks! Good delivery of my new Citroen C1.

Frank

Editor Note: Frankie, I have withheld your address because you are a bloody sensitive occupation :) I don't want anyone giving you problems. Small C1 is ideal car for city. All you have to do now is drive it like hell :) Hahaha! Thanks for lovely comments! - Ling
---

Customer Letter: 1317 / 1522
Name says...

Brilliant service!! LINGsCARS was efficient and prompt with any correspondence. A fun way to lease a car as it makes the boring stuff easier to understand. Thanks for all your help! Lombard (finance company) were average.

Name

Editor Note: Yes, Lombard are average. This is so true. Glad you thought my service was brilliant. If only finance companies could be brilliant, too. Still, I enjoyed the bright pink ink on your letter :) Hope you lovvvvvve the Fiesta, *** - in black it is a sexy little car! - Ling
---

Customer Letter: 1316 / 1522
Judith says...

Hi Ling! My new Vauxhall Astra Sport Hatch is just fab! I cannot thank you enough for the outstanding service you gave me in obtaining it, from first point of contact to delivery was just over two weeks - amazing! Your style and friendliness made everything so easy, your attention to detail was first class and I enjoyed the sweets! We'll be back in three years and long may you reign.

Judith

Editor Note: You ENJOYED the sweets?????? My God! I really must find some new ones. Hahahaha! Thanks for letter, Jude! - Ling
---

Customer Letter: 1315 / 1522
Michael says...

Hi Ling! The whole experience dealing with you has been fun but importantly very efficient. I have already started recommending you to my unenlightened friends who still think they must own their cars. I especially like the 'Lingon' pages where I can trace all our communications in one page and the ongoing mileage check graph at the top to monitor contractual usage- really useful! Many thanks.


Michael

Editor Note: Yep, I have a new graph for customers; a fun and easy way to keep your mileage in check. I show your current example above - you are a bit above your contract mileage!! Hahahaha, the "Lingon" is my LINGO area, every customer loves that! No one else has such a thing. Great news that you were happy with my service and with the new Nissan Note! - Ling
---

Customer Letter: 1314 / 1522
Kevin says...

Excellent service from start to finish. The web login is fantastic and an easy way to keep track of progress. Ling's replies are almost instant as well! Absolutely chuffed to bits with the price, the service, the car (Ford Fiesta 1.6 TDCi Zetec S) - any chance of some mats?

Kevin

Editor Note: I withhold your address as you have a sensitive public service job. Yes, I will send some mats :) Special ones with my head on them so you can kick it with your feet, hahaha! I try to reply as fast as possible, average reply time is often less than 5 minutes, normally around 10 minutes (I need time to find the answers you want!). Glad you like the LINGO web management. Enjoy the Fiesta! - Ling
---

Customer Letter: 1313 / 1522
Wayne says...

A good clear website. Prices in front of you. What you see is what you pay and they are cheap. Why anyone would would want to buy a car when when you can lease at these prices, I don't know? Do the maths. Splash the cash and what you lose in depreciation is more than your rental. Plus no aggro trying to sell. Change every two or three years. Ling keeps you updated. I've got a shiny Civic Type-R. Could never buy this. I'm proof, using Ling and get the car you really really want.

Thanks Ling, really pleased with the car. Wish finance company were as efficient as your team. I'm up your way in June. May try to pop in and get photo done for your website. what you think?

Wayne

Editor Note: Hey, Wayne, photo would be great. Feel free to pop in, please email first to check I have not gone out. Always people here, though. You are exactly correct about the maths, these cars are damn cheap. So pleased you are happy bunny. Thanks for website comments, I appreciate those :) - Ling
---

Customer Letter: 1312 / 1522
Colin says...

I am writing to you after receiving my Honda CR-V. This is the first time I have used contract hire. I was a wee bit sceptical at first especially looking at other websites. They would display a price to get your attention but when asked for a quote it was usually very different. Your website is very informative, if a bit quirky but the price you see is the price you pay and you are very competitive.

Your service is outstanding and your Lingo system is very good. Your reply times are excellent; I never had to chase you for anything. This is what made the experience so stress free. You communicate very well which makes the transaction simple.

My Honda arrived at 11am. Exactly at the time arranged with the dealer. I am absolutely delighted with it. I have recommended you to all my friends and family and I will be back in three years for another deal.


Colin

Editor Note: Colin, thanks for the kind comments, especially about LINGO. I agree, many other websites have out of date or untrue pricing - they think it is clever to try and trick people, eh? I like "stress-free", too, so I do everything as fast as possible :) Glad you like the Honda CRV! A lovely car. I am pleased that as a first-time contract hire user you were so happy with everything. Thanks! - Ling
---

Customer Letter: 1311 / 1522
Digger says...

Good, quick service. Website easy to use. Will recommend to other people. Good delivery of my new Ford Fiesta.

Digger

Editor Note: Digger, your are a Jeweller, so you appreciate the styling of these new Fiestas, eveyone in the car trade thinks they are diamond cars, because they sell well and have brilliant residual values. Pretty perfect small cars! Thanks so much for the comments, you were a super customer. In the first week, you put 900 miles on your car, you need to slow down a bit! - Ling
---

Customer Letter: 1310 / 1522
Andrew says...

Listen up lurkers- Ling rules! She is cheap! She answers all your queries pronto! She delivers beautiful cars on time! She is 100% full on! She carries a neat line in miniature Chinese snacks! She is famous, and don't forget it!! Her website is genre-defying, rebel rousing, scruffy-chic cool. Join in and become a part of the Ling revolution, you'd be daft not to.

Honda Civic Type-R delivered by nice polite gentleman. Very professional. A friendly version of the guy in "The Transporter". Excellent!


The Honda delivery driver. Be nice to him, hahaha! - Ling
Andrew

Editor Note: Hahahaha, you are a bloody lunatic, Andy! That guy might deliver your car but it would end up in 1000 bits and 27 people would die :) Unlike the Honda dealer who don't drive fast or race or rally your Type-R when it is on the way to you. Thanks so much for mentalist letter, it is so nice to have psychopathic customers. Thanks for calling me cheap. Good job you are from Yorkshire, yourself. - Ling
---

Customer Letter: 1309 / 1522
Deborah says...

I would recommend Lingscars to anyone. You made the whole experience of leasing a car enjoyable from beginning to end! You made us laugh when filling out the forms, which has to be a first.... Your website is hilarious. Lingo is really efficient and easy to use. I would def use you again. Excellent delivery of my new V70 Estate.

Deborah

Editor Note: Surprisingly, Debs, you are not an Antique Dealer, but a "desk manager" whatever that is!!! Usually these big Volvo estates have very specific customers. But I hope you enjoy it. Thanks so much for the kind comments, especially about the LINGO... I am very proud of that. Filling out forms has to be one of the worst things about the Internet, so I try to spice them up a bit. Too much for some people, but I ignore the moaners :) Glad you liked everything. - Ling
---
Search my letters page!

| | | |
| --- | --- | --- |
| From your area... | ...or from people... | ...or about a specific car! |
| | | |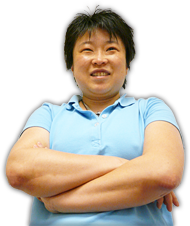 Online Service
Response Times
Quote > Proposal > Order > Delivery
75 CLIENTS IN 'PROPOSAL'
...LING REPLIES IN:
HRS : MINUTES sec
142 CLIENTS IN 'ORDER'
...LING REPLIES IN:
HRS : MINUTES sec
Customers use my secure LINGO management system.
Response times above based on last 4 hour period between
9am - 6pm, Mon to Fri -Ling

No Waiting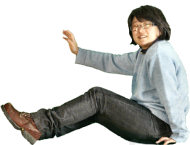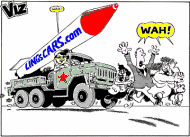 I am the Viz UK business ambassador!
Post me Ferrero-Rochers! Yum Yum!
Unlike most other internet car leasing sites, I publish all my contact information openly!
...so, you know who I am - Ling
THE UK's FAVOURITE
CAR LEASING WEBSITE!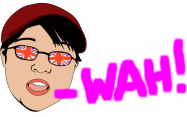 Boss: Ling Valentine MSc IoD
15 Riverside Studios
Newcastle Business Park
Newcastle upon Tyne, NE4 7YL
Tel 0191 460 9444
[email protected]
I prefer email to phone - Ling
VAT No: 866 0241 30
Co Reg No: 6178634
Consumer Credit Licence: 663330
Data Protection No: Z1098490
Best Before: 17/08/2007