CUSTOMER LETTERS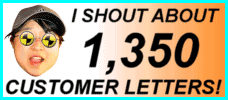 1522 LETTERS!
More customer letters than any other car sales site IN THE WHOLE WORLD! - Ling
You are viewing page 25 of 58 - go to page:
Search my letters page!

| | | |
| --- | --- | --- |
| From your area... | ...or from people... | ...or about a specific car! |
| | | |

Showing ALL my letters!



Customer Letter: 924 / 1522
Nick says...
Hello Ling,

A very different and "unique" way of doing business, strangely enjoyable if a little eccentric! Nonetheless, would definitely recommend your approach to others, not sure about the sweets, though!

Good delivery of my new Audi A3. My best regards,

Nick

Editor Note: Nick, hahahaha, another victim of the poison sweets. The sweets are a luck-of-the-draw thing, it depends what terrible ones are available when I go to China. Never mind, you seem happy with the Audi A3, enjoy! I give you hyperlink for Google benefit. - Ling
---

Customer Letter: 923 / 1522
Geoffrey says...

Dear Ling,

You have now supplied me with 3 cars and I expect this July this will become 4. I remain a customer because of one simple thing you provide - SERVICE. Keep it up and stay fun to deal with. Good delivery, on time, courteous, but didn't leave a copy of the delivery note.

Geoffrey

Editor Note: Geoffrey, I have requested a copy of that delivery note. Yes, you are a good repeating customer. I'm so glad I can provide consistent good service for you, I really try my best. I look forward to hearing from you in July to expand your fleet :) For the benefit of people reading this, in the past you have had a Mazda RX8 and a Toyota Verso 7-seater. - Ling
---

Customer Letter: 922 / 1522
Paul says...

Hi Ling!

Many thanks for the excellent service you provided in the course of leasing my car, especially as delivery had to be hastily re-arranged due to ill health. The Vectra is great to drive.

I look forward to using your website for my next renewal. Great delivery, friendly crew, excellent!

Paul

Editor Note: Paul, good. I know we had to re-arrange, but that was no problem... you can't help real-life intervening in your car delivery. You sound really pleased with the car. That's great. See you for the next one! - Ling
---

Customer Letter: 921 / 1522
January says...

Great service, very efficient. Not so keen on the white sweets from China but the fruit ones were rather good! I will certainly be hiring more cars through Ling.

January

Editor Note: January (what a great name), your Golf arrived quite quickly (for a VW). The sweets are a bit hit and miss, I often send out Durian Fruit sweets to customers, they are soooooooo baaaaaaaad, heheheh. Anyway, now summer is coming, you should have a lovely time posing in your Golf, even though I may have caused your teeth to fall out :) - Ling
---

Customer Letter: 920 / 1522
Glynn says...

I found the process (from the finance company) very stressful, I found it hard to know what was happening and I had to keep asking for info. However, a good price and a very good car, I would use Ling again, now I know the procedure. Excellent delivery, perfect in every way.

Glynn

Editor Note: Glynn, yes, this finance company (I cannot name them as they threaten to blacklist me if I do) is a nightmare and I do very few cars from them... but yours was cheap. Yes, they need chasing constantly. We paid the price in the fin co communication, but you got your car! I was pulling out my hair at times. Have a great time in the Renault Grand Scenic. I am glad that after all the trouble with the finance company, you say you will use me again. Thanks for that :) - Ling
---

Customer Letter: 919 / 1522
Brian says...


First class service - excellent, fully informed at all times, including the delays from the dealers. I will be back for more in the future. Good delivery.

Brian

Editor Note: Brian, well, you couldn't have the colour of Captiva you wanted, simply because there weren't any available. These Captivas are so popular! Total Postweigh have had loads of cars from me, plus the company is a Queen's Award winner! Great. Sorry about the dealer's delays, but that happens however you acquire a car I guess. Also, the VW Passat was delivered smoothly :) See you soon. - Ling
---

Customer Letter: 918 / 1522
Danny says...

The process of acquiring my new Nissan Qashqai was both smooth and very professional. Right from the start the communication was first class, all the information I needed was only an email or phone call away. The car was delivered on time and in perfect condition. The dealer service was excellent, too. I would recommend this website to anyone.

Danny

Editor Note: Yo, Danny! Great, you grabbed a cheap new Qashqai and had a great time getting it - I'm so pleased. See you in 2-years! Enjoy the car, everyone loves these Qashqais. - Ling
---

Customer Letter: 917 / 1522
Vince says...

What excellent service.

The whole end to end process was effortless. Ling's staff were friendly and helpful. Ling herself is such a confident person who quickly gained my trust. I wish all services were as efficient and easy to deal with.

Excellent delivery, first class and hassle free. My new Kia Magentis was delivered on time.

Vince

Editor Note: hahaha, you liked my poison Chinese sweets, Vince! Also you were so kind to send me delicious English traditional sweets. I will save them until I am 60 years old, I think they are for older people.


Thanks for letter. You are top customer. - Ling
---

Customer Letter: 916 / 1522
Simon says...

Great, efficient service - Comprehensive range and advice, and very competitive prices. Always treated with a personal touch and a sense of humour. Thanks. Vauxhall Zafira delivered on time and in good condition.

Simon

Editor Note: Simon, well... thanks! These Zafiras have been brilliant value and I have supplied over 100 of them. Glad you are pleased. You were very nice to deal with, thanks for the letter! - Ling
---

Customer Letter: 915 / 1522
Steve says...

Dear Ling

Thanks once again for the great service and support. We are always sure of an immediate response to any questions or concerns and as always, you offer the best lease deals around. Good on time delivery of our new Citroen Xsara Picasso, friendly service.

Steve

Editor Note: Wow, car No.2, eh, Steve??? Fibretronic is the leading developer and manufacturer of soft electronic component solutions. Your platform technologies, such as textile based switches and keypads, fabric iPod controls, wearable sensor and lighting systems and other soft-format electronics are available for immediate application in a broad range of textile and related products. I am so pleased to be associated with a market leader in new technologies. Look forward to your 3rd car!


- Ling
---

Customer Letter: 914 / 1522
Ian says...

Although slightly mad, Ling is very efficient! I sorted my new Honda Civic Type-R out with only a few emails and a couple of docs to sign. The car turned up nearly four-weeks early and with a free scratch, too! I would recommend Ling without problem. Delivery was average, the car had a scratch and was dirty.

Ian

Editor Note: Hmmm, I have shouted at the supplier and they instantly agreed to fix the scratch. I also shouted at them because the car was dirty. You sent me the picture of the scratch, below... but I also show an example of your embroidery. I would recommend your company to anyone who needs quality logos or designs, embroidered on clothing. Just want one Polo Shirt for a special occasion? Gang of friends want a few "On Tour" T-Shirts? Birthday gift of a Bath Robe? No problem for Penhale! Thanks for the letter, Ian! I give you hyperlink to help make up for having to wash the car.


- Ling
---

Customer Letter: 913 / 1522
Phil says...

I enjoyed dealing with you and your staff. Your service is professional and yet fun at the same time. The Qashqai is perfect and was delivered when you said it would be. Excellent - good service and prompt delivery. I would happily recommend you to anyone! See you in three years for my new car.

Phil

Editor Note: Phil, thanks for the kind letter. These Nissan Qashqais are hitting the sweet spots - they are cheap, good and newish. Everyone who has one, loves it. No one can spell it, most people struggle to say it :). Enjoy the car in posh Harrogate, I have made a note in my diary for 3-years! - Ling
---

Customer Letter: 912 / 1522
Marcus says...

Once again, excellent service. See all my previous comments!

Marcus

Editor Note: Marcus, hahahaha, you have had so many cars from me, you are getting bored writing me letters! You have had... let me count... this VW Touareg, a BMW Coupe, an Audi A3 is still on order, a Renault Clio, another Audi A3, and a VW Golf. My God, you are a fantastic repeating customer as well as a kewl criminal lawyer. Thanks for the 4 x words :) - Ling
---

Customer Letter: 911 / 1522
Paul says...

The A6 you sourced for me is excellent, I am really pleased I chose this over the 5 series BMW.

The service I received from you was first class.

I spent a lot of time looking for the best deal and wish I came through to you in the best place. I will definitely be recommending you to my colleagues and family, as although cost was important, quality of service by the supplier is paramount. I received both (cheap cost and quality) from you. Excellent delivery, I do miss the emails (now I have the car)!

Thanks for all your help. Best wishes, Paul.

Paul

Editor Note: Well, we did have some problems along the way, with your car, Paul. However, I guess it is how problems are resolved that matters, and you sound very happy now. Everyone who takes an A6 is very happy with the car... and the advantage over the BMW is that people let you pull out at junctions, in an Audi :) You are a director in a multinational car hire company (everyone would recognise the name), so I value your views. - Ling
---

Customer Letter: 910 / 1522
Gurmail says...
Your service was excellent. Any question I had was answered very quickly within the same day. Plus your tips on what we needed and not really required was great. Other companies would have let us just buy them when we didn't require them. A big THANK YOU. Good delivery, a very nice service.

Gurmail

Editor Note: Gurmail, you are an IT manager, so I value your opinions! You have a great, new, cheap Audi A3, that's fantastic. I'm sure you will love it. Thanks for the lovely comments, I do try to minimise costs for my customers... I want you back in 2-years!! - Ling
---

Customer Letter: 909 / 1522
Marc says...

Communication – very good. Helpful. No delivery charge or doc fees. No probs.

I like using small companies. Only criticisms;- even though it is award winning, I found the website irritatingly cluttered but only a minor point.

The Volvo V50 Sportswagon was delivered on time and in perfect condition!

Marc

Editor Note: Marc! You are a bloody art critic gallery owner... of course you think my website is cluttered :) Here is a picture of the artwork you like (you have exhibitions throughout the year of paintings by Scottish based artists and a continuous display of crafts, including ceramics, sculptures (ceramic, bronze and wood), jewellery, silver and glass ware)...


...so it is no surprise you think I am cluttered, hehehe, I am no artist :). Thanks for letter, I give you hyperlink. Here is your Atholl gallery:


Volvo Estate is ideal car for you - Ling
---

Customer Letter: 908 / 1522
Tom says...

The service provided was as usual very slick and professional. I always panic with the smooth effortless approach Ling uses to secure the vehicle. I always believe this is too good to be true and will all go tits up. It never fails to amaze how good Ling is. Well done.

However, the dealer was not so good. Delivery was late, electrical items not working properly. I am still awaiting contact from the supplier to rectify.

Tom

Editor Note: Tom, you are a repeating customer, you have had many cars from me. thanks for letter :) ...About your problems;- well, this is a FIAT dealer, what more can I say? I am on the case, they WILL sort them out, but frankly service from FIAT dealers is often like this. It is a shame, but true. Thanks for taking the car. - Ling
---

Customer Letter: 907 / 1522
Russell says...

The whole process was flawless. It is made simple and easy by the service provided. I felt I was treated like an individual, not just another customer. Ling's business model is unique and not boardroom, sales centre stuff. You should start another company selling Chinese sweets. They're not bad at all. Excellent delivery, though I had little contact with the dealer due to the service provided by Ling. Excellent!

Russell

Editor Note: Russell, you are director of a Health and Social Care company, so you know how important it is to have happy customers and to look after them. So... I appreciate your comments. thanks. Enjoy the Renault Grand Scenic, see you in a couple of years! More sweets in the post. They may very well be bad for health. - Ling
---

Customer Letter: 906 / 1522
Helen says...

Ling's service was excellent. Prompt replies to enquiries, faster than lightning emails and a great personal service – I will be recommending Ling to anyone who asks! Keep up the good work; it's great to deal with efficient people for a change. My new C4 Picasso was delivered exactly on time by pleasant staff.

Helen

Editor Note: Hey, anyone with foot problems, visit my customer! Luckily, the Chinese do not bandage feet these days, so I do not have this problem :) Hope you enjoy the nice new Citroen, they are great cars with loads of equipment. Thanks for the letter, I like the "faster than lightning" comment, Helen! - Ling
---

Customer Letter: 905 / 1522
Ian says...

Having never leased before, I had my reservations. Ling made the leasing of my new Nissan Qashqai a joyful hassle free experience. I would definitely recommended Ling to all who wish to lease. A hardworking truly professional lady. Thanks Ling, I'll be back and the rest of my family. Delivery was excellent, by a very caring, professional company.

Ian

Editor Note: Ian, well... again I find it difficult to know what to say, your letter is so kind. Thanks for completing every bit of paperwork so efficiently! I have never been to Plymouth, maybe I should visit if all the people there are as nice as you? Thanks! - Ling
---

Customer Letter: 904 / 1522
Lisa says...


When we first decided to obtain lease cars as our company cars instead of using our own vehicles I will be honest we were quite daunted. I had looked on several sites but most were actually quite difficult to navigate, costs unclear and to be honest didn't really accommodate the type of vehicle we were looking for. A colleague of mine recommended Lings Cars and so I took a look. At first I was a bit overwhelmed with the sheer volume of information on screen but I found it easy to navigate and found the style of car we were looking for straight away. Not only that but the deal was substantially better than on other sites. I was also pleased with all the additional tips and information Ling provided.

Once we had decided to go ahead Ling took everything in hand and kept us informed every step of the way. We were staggered at how quickly she responded to every e-mail and how quickly all the paperwork went through. I have never dealt with anyone so efficient in the business world and have already recommended Ling to several people I know who are also considering lease cars.

The cars themselves arrived as promised in excellent condition with all the extras stated. The dealer was helpful and gave us an exact time of arrival and this was adhered to.

When this lease is up we would definitely use Ling again for our next cars.

Lisa

Editor Note: Wow! Lisa, what a great letter, thanks! Your firm took two Lexus IS's. You are a Yorkshire-based firm of Independent Claims Investigators and Handlers with a combined experience of over 18 years in the motor claims industry and 10 years in the Health and Safety Industry. So, in light of this, I am very grateful for your comments, as you have a wide experience dealing with other companies in the motor sector. Thanks again! I have given you a hyperlink. - Ling
---

Customer Letter: 903 / 1522
Peter says...

Would definitely recommend, Ling (although she is a bit crazy!). Ling is very helpful, communication was excellent. Delivery of my new Merc C-Class was excellent too - what more can I say?

Peter

Editor Note: Happy, happy, happy, I love it when Mercedes customers are happy as they have quite high standards. You got a super-duper new shape car at a brilliant price! Thanks, Peter. - Ling
---

Customer Letter: 902 / 1522
Andrew says...

This is the second time I have leased a car from Ling and won't be the last. Friendly Service and a good price on my new Mercedes Benz C-Class saloon, too. Thanks Ling, see you in 2 years.

Andrew

Editor Note: Andrew, super repeating customer. You had a Merc Sports Coupe, now you come back for a new C-Class Saloon. As a marketing manager, I appreciate your comments! Thanks for the letter :) See you in another 2-years! - Ling
---

Customer Letter: 901 / 1522
Dave says...

Great Service, sorted quickly and without hassle, great price as well! Citroen Berlingo delivered as promised.

Dave

Editor Note: Thanks Dave, you are a super local customer. I have given you a hyperlink. If anyone runs into an IT problem... they can call you. You fix it. Pronto. Enjoy the Berlingo, hope it makes you lots of money delivering computers and stuff! - Ling
---

Customer Letter: 900 / 1522
Brian says...

Ling's service has been efficient, good value for money and great fun, a combination that is hard to beat. Wish my bank was this good! I will definitely be coming back again soon. The Grande Punto is great. Good delivery.

Brian

Editor Note: Brian, thanks for lovely letter. I particularly appreciate letters like yours, from company directors, they give me great feedback to my service. - Ling
---
Search my letters page!

| | | |
| --- | --- | --- |
| From your area... | ...or from people... | ...or about a specific car! |
| | | |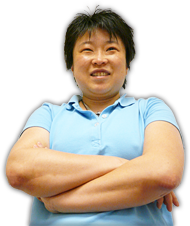 Online Service
Response Times
Quote > Proposal > Order > Delivery
78 CLIENTS IN 'PROPOSAL'
...LING REPLIES IN:
HRS : MINUTES sec
164 CLIENTS IN 'ORDER'
...LING REPLIES IN:
HRS : MINUTES sec
Customers use my secure LINGO management system.
Response times above based on last 4 hour period between
9am - 6pm, Mon to Fri -Ling

No Waiting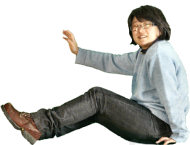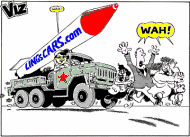 I am the Viz UK business ambassador!
Post me Ferrero-Rochers! Yum Yum!
Unlike most other internet car leasing sites, I publish all my contact information openly!
...so, you know who I am - Ling
THE UK's FAVOURITE
CAR LEASING WEBSITE!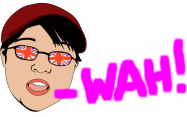 Boss: Ling Valentine MSc IoD
15 Riverside Studios
Newcastle Business Park
Newcastle upon Tyne, NE4 7YL
Tel 0191 460 9444
[email protected]
I prefer email to phone - Ling
VAT No: 866 0241 30
Co Reg No: 6178634
Consumer Credit Licence: 663330
Data Protection No: Z1098490
Best Before: 17/08/2007