CUSTOMER LETTERS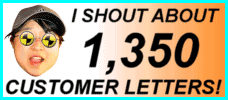 1522 LETTERS!
More customer letters than any other car sales site IN THE WHOLE WORLD! - Ling
You are viewing page 31 of 58 - go to page:
Search my letters page!

| | | |
| --- | --- | --- |
| From your area... | ...or from people... | ...or about a specific car! |
| | | |

Showing ALL my letters!



Customer Letter: 771 / 1522
Nigel says...

You are now known in our office as "LINGA LANGA LULU". It must be catching!!! Ling over-delivers and under-promises. Will use again.

I am not easily pleased. Good delivery. Well done, keep up the good work.

Nigel

Editor Note: What the hell is Linga Langa Lulu??? Hehehe. I think you have been eating the bloody sweets! :) Hmmm, so you are not easily pleased - that's good. It gives me a chance to impress you with the service. I like difficult customers, and you certainly wanted good service, which I hope I delivered. You were very well behaved, Nigel! You should enjoy the Qashqai - great cars, VERY popular :) It will look very out of place in the old museum you own. - Ling
---

Customer Letter: 770 / 1522
Michael says...

My Lexus IS was delivered on time, exactly as ordered and with a full tank of fuel. Most impressive!

The free Chinese sweets had my dog doing somersaults and they turned his water green. My advice is to go to Ling for a car, not for a takeaway.

Michael

Editor Note: Mike, hehehehe. Wow. Full tank of fuel was a bonus. You did the right thing not to eat the sweets yourself. Sweets might be awful, but dog is delicious dish. As you are an IT Consultant, I am really pleased you enjoyed my website and service. - Ling
---

Customer Letter: 769 / 1522
Heather says...

Ling - thanks for your really helpful service. My Picasso is a great car, great value, great service. I have recommended you to my colleagues. Bit disappointed the delivery mileage is 390 miles, but a good delivery.

Heather

Editor Note: Heather, don't worry about the mileage, it will be added into the contract, it does not come off your allowance. The mileage is because you are in Cornwall! So happy you like the car, these Xsara Picassos really are bargains! :) - Ling
---

Customer Letter: 768 / 1522
Anne says...

Dear Ling, I want to thank you for making the first time I lease a car a good experience. You were very helpful, you answered all my questions and you have a brilliant sense of humour.

I would certainly recommend you to all my friends, just as you were recommended to me by my son-in-law. Excellent delivery, car was delivered on time on the date stated.

Anne

Editor Note: Anne, you are quite close to me, in Prudhoe - just 8 miles up the road. Great to have recommendations, what a fantastic mother-in-law you must be for your son-in-law to look after you like this. I might see you bombing around in the Punto! - Ling
---

Customer Letter: 767 / 1522
Richard says...

The Audi Q7 was my first lease, made very easy by Ling. Good prices and great service! Excellent delivery on time by a very helpful driver.

Richard

Editor Note: Richard, thanks for taking the time to write. You are director of a successful hire company, so I am very pleased you say such kind things about my service. Enjoy the Q7! - Ling
---

Customer Letter: 766 / 1522
Roger says...

Thank you Ling for the early delivery of our Nissan Qashqai. The contract has been dealt with in a professional, yet personal manner. My Qashqai was delivered on time by a pleasant and careful driver. Your documentation and procedures are exceptional - leaving nothing to chance. There are many Government departments that should use your advice! Will be back in 3-years. Thanks!!

Roger

Editor Note: Here we go, another senior Fireman, you were a Deputy Chief Fire Officer until very recently. I am surprised you didn't want a bright red Qashqai :) Thanks for the kind words, they mean a lot coming from a senior professional like you, Roger. Have a great time in your new Nissan. - Ling
---

Customer Letter: 765 / 1522
Stephen says...

Ling, just wanted to say thanks to you and your team for helping me arrange my new car. It arrived on the agreed date and is great fun! The price was fantastic. Also, thanks for helping me out with a contact for insurance - they gave me the best price. Good delivery of my Astra Sport Hatch.

Stephen

Editor Note: Hey, you are a manager for BAA - I just love senior customers like you, you are so well behaved and your paperwork was great, Stephen. Another 150bhp CHEAP Astra gets delivered, these are real fast, bargain new cars. Yes, the insurance company I recommend is very good, they do not have marketing costs to add in, you see. Enjoy the Astra! - Ling
---

Customer Letter: 764 / 1522
David says...

mmmm....

Initially OK, but became a bit frustrating getting one-word answers to queries and communications. Great website though. Excellent delivery of my Mini One.

David

Editor Note: David, Wah! Hmmm, glad you are pleased with the Mini, but I think you are wrong about the one-word replies. I try to be accurate and to the point, though. Here is a bit of my side of our communications... just to prove to everyone I am not so terrible :)... plus you sent me a lovely bag! Thanks :)

Hi David, Your car is in stock now. Reg: RJ57 ***. We can offer delivery on 15/10/2007. Please confirm if its ok and to where? Please also give a contact name and number, just in case. I have attached delivery information for your reference. Please read it before taking delivery of your vehicle. Regards Ling Valentine

Dave, I have requested the reg for you. When they get back to me I will let you know :o) Regards Ling

Dave, The car is not due to the dealer till the 30th of September :o) Regards Ling

Dave, Your car is due to land at the dealer on the 30th of September. Hope this helps :o)Regards Ling

My table tennis stuff just fits :)))) Ling

Hi Dave, Thanks a lot! Got the bag today. Its lovely :-) Cheers Ling Valentine

David, I got your docs back in the post, just to let you know. Thanks. Please wait, I send to the finance company for them to make sure everything is OK, and then we give the release to the dealership. I will be in touch.

WoW!!!!! :) Ling

Dave, Done. (ref to adding hyperlink for you) http://www.lingscars.com/links.php, Ling

David, Documents are in the post to you! You should get them tomorrow. If not, please panic. Regards, Ling.

David, The finance company have just got back to me. They said: Please can you confirm what the colour is we only do astro black not dark grey? Please can you e-mail/ fax ??? Thanks!! Regards Ling.

No worries, I have sent your order to the dealer. I told the dealer to get whichever one is the quickest. Regards Ling Valentine.

Hi Dave, I will send it to the dealer now. Any problem, I will let you know. Ling Valentine

I have attached the email I sent you yesterday. The cancelled car is gone. Sorry. Ling Valentine

As on the website. £179.99 + VAT per mth... I don't know if the car is still there now... The mini coopers are too hot. Regards Ling Valentine

I did. But I can't do a cooper for Mini One hatch's price. Sorry. Ling Valentine

Hi Dave, The dealer just had a cancellation for a cooper: MINIC COOPER ASTRO BLACK - METALLIC CLOTH COSMOS BLACK ROOF IN BODY COLOUR Is it any good? Ling Valentine

Dave, Cooper is £211.38 per mth incl vat. Its more expensive than the mini one. Regards Ling Valentine

Hi Dave, Shall I bin the order form? Unless you want to wait for a factory order, I really can't get a mini so quick. Regards Ling Valentine

...and there was lots more, prior to this. I hope you agree, a bit more than one word... :) As sweet gift, I give you another hyperlink, above :) - Ling
---

Customer Letter: 763 / 1522
Steven says...

LINGsCARS have been the best priced so far, as I have done a lot of research. I first looked at Ling's site one year ago when I was considering whether to buy or lease my next car. I asked her lots of questions and got quotes for other makes of cars. She always replied promptly to all my questions.

Her site has bags of info on it, and is really easy to use. Other companies just don't compare and she also gives you a free lunch! My Vauxhall Corsa SRi was delivered early in the morning (good), excellent delivery.

Steven

Editor Note: Steven, well, I still can't say your surname, but you have been a lovely customer. Plus you sent me the Chinese RMB yuan back, as you said you didn't want my sister in trouble, in China. Thanks for all your time and trouble, I appreciate when customers choose cars carefully. Worth to check back a few times, bargains always come up :) You are a house builder, so I expect LOADS of business from you in the future, I am sure you will be worth £ millions, soon. - Ling
---

Customer Letter: 762 / 1522
David says...

We got a great deal from Ling on our Qashqai. I trawled the Internet but could not beat Ling's package. I thought long and hard about leasing and I believe it makes good financial sense. No slimy salesmen to deal with or dealerships pestering you to buy.

Ling is the opposite of this; she is honest, upfront, and fun to deal with, too. Delivery on time, car A1 condition, friendly service, excellent. Never mind garlic bread, contract hire is the future.

David

Editor Note: You are a quality technician, David, so I am glad you appreciate my quality of the service. I do my best to make you happy :). You are quite local to me, from Blyth and you work just three miles away as the eagle flys. Enjoy the Qashqai, also built locally in Sunderland. - Ling
---

Customer Letter: 761 / 1522
Melanie says...

Very quick and helpful, thanks Ling!

Melanie

Editor Note: Mel, hehehehe, your letter is short because you are bloody repeating customer, and we have said all this stuff before :) This is second car you have had from me; hope you enjoy it with the leather, aircon etc etc. - Ling
---

Customer Letter: 760 / 1522
Stanley says...

I wish that I could say something unpleasant... but everything went very well indeed with my new Zafira. Delivery excellent, no problems, delivery driver most helpful.

Stanley

Editor Note: Well, you are a retired head of personnel at a large pharmaceutical company, Stanley... so I appreciate your lack of complaints. I do my best to keep you happy :) Enjoy the Zafira, top car - VERY low price! - Ling
---

Customer Letter: 759 / 1522
Andrew says...

I cannot recommend LINGsCARS highly enough.

From beginning to end - from the crazy website through to the crazy emails and phone calls - the whole process was just superb. Ling promised the car two weeks sooner and £10/month cheaper than any other company and delivered as promised.

Just fantastic - great service. Good delivery. Thanks for everything. Will be back in 2-years for the next deal!

Andrew

Editor Note: Mike Alpha Romeo Kilo, Lima India November Golf. Nissan Qashqai on finals, hehehehe, glad you like the "crazy" everything - I really enjoyed having you as a customer. You are a bloody Air Traffic Controller at NATS, so I'm glad you enjoyed my organisation, your Nissan Qashqai "landed" exactly on time :))) Every car delivery is a good one, as long as I walk away from it without getting chewed up by the customer, eh? - Ling
---

Customer Letter: 758 / 1522
Mark says...

Everything about my BMW Z4 roadster was handled very well, and the delivery estimate and timing were spot on. If you want to drive a nice new car without the hassle of ownership, this is the best way to do it.

Mark

Editor Note: Mark, so happy you are happy. Great cars Z4s... I wanted one, but I had to settle for an Audi A4 cab, as I needed 4-seats for when my mum and dad come to the UK to visit. Enjoy!! :) - Ling
---

Customer Letter: 757 / 1522
Steve says...




What can I say about Ling? As mad as a hatter but very helpful and on the ball when it comes to getting everything organised. I think Ling must sleep in the office, as whenever I emailed I got a response within minutes, sometimes seconds. Got my two Fiat Grande Puntos an I am very happy, with Ling's help... and her team as well (sorry team). Bit of a mix up on delivery but all OK in the end.

Steve

Editor Note: Steve, I am typing this from my bed in my office :) The mix-up was a scratch on one of the cars before delivery, so I simply organised delivery of an identical car and advised you of the reg number change. Hope these two Grande Puntos do a great job for your company. Glad to be mad a s a hatter (whatever a "hatter" is). I should Google it. - Ling
---

Customer Letter: 756 / 1522
Peter says...

"The hassle free way to lease a car"

After seeing Ling on Dragons' Den, I made a note to try her out on our next car lease, and I am so glad I did! She was abruptly honest with delivery dates (that means I did not make up sweet promises like other companies - Ling), at risk of losing the order. And she still delivered the Qashqai 4 weeks early at the lowest cost I could find, online or off! Fantastic! Good delivery, I received my car with 150 miles on it.

Peter

Editor Note: Peter, wow, a sting in the tail of the letter, hehehe. You understand I cannot do the cheapest prices and fastest delivery, and then demand bespoke truck delivery of the dealers - I ask the dealers to get the car to you as efficiently as possible. The 150 miles will be adjusted on the contract, and my customers should note this. Often cars are delivered on trucks, but I can't really demand that, the prices would rise. It's such a small thing, so no moaning allowed! :) So pleased you loved everything else and pleased the Mackams built your car faster then expected! Go drive!! :) Free hyperlink for brilliant marketing company, askAMS, what a privilege, heheheh... - Ling
---

Customer Letter: 755 / 1522
Gunnel says...

Ling, I found you on the internet by chance. Your quick response to my enquiry was impressive, and your prices were great. At every stage of the transaction, you were extremely helpful and super-efficient! In fact the whole exercise was painless.

I cannot fault your service in any way, and you deserve success. Excellent delivery, the car was very well prepared and clean. I will definitely be back!

Gunnel

Editor Note: Gunnel, well, what a bit of chance! You are now driving around Moscow, topless. Not sure what the local militia will say about that? It was a pleasure to deal with you and as a partner in your own business I take your words seriously. Thanks for finding me :) - Ling
---

Customer Letter: 754 / 1522
Stephen says...

Dear Ling,

Apologies for not dropping you a line sooner, but the first month with our new Nissan Qashqai has gone so fast. Thanks for your help and offering such a blinding deal. You deserve the business for your fun attitude and prompt replies to queries. Do you always work at 8pm???

The car arrived on time, immaculate and by a very polite and cheerful driver. Well done, you! We will be back.

ps. The offer of a free lunch is still on, to beat your own free lunch offer - at our restaurant!

Stephen

Editor Note: Stephen, yes, like you I often work evenings :). I have given you hyperlink for the free lunch offer. There are 50,000 visitors to my webpage every month, so many of them will be very pleased at your "FREE" offer. Hahahaha! Now, you will be damn busy! Here is your Dec 2007 evening menu:

Roasted butternut squash soup - £ 4.95
Ham & tomato risotto with melted cheese - £ 5.25
Cold venison & sultana terrine with port vinaigrette - £ 5.75
Crumbed smoked haddock croquettes with chopped egg & winter salad - £ 5.50
Stilton & spinach soufflé cake with apple, onion & coriander salad - £ 5.25
*
Roast turkey, herb stuffing, chipolata & bacon rolls & cranberry sauce - £ 12.95
Rib-eye steak with mushroom, parsley & Worcestershire cream sauce - £13.95
Loin medallion of pork with crackling & honey & lemon gravy - £ 12.95
Quenelles of salmon mousselline with dill cream sauce - £ 12.95
Aubergine, mozzarella & cashew nuts on blinis with tomato sauce - £ 11.95
*
Traditional Christmas pudding with brandy custard or fresh cream - £ 4.95
Apple & cranberry tart with Chantilly cream - £ 4.95
Chocolate mousse torte - £ 4.95
Almond & raspberry Pavlova meringue - £ 4.95
Saffron & citrus poached pear with vanilla ice-cream - £ 4.95
or Cheese selection & biscuits - £ 5.75
*
Coffee or tea - £ 2.00
All dishes are home-made using only fresh, quality ingredients & main courses are served with carefully prepared vegetables.

Yum Yum!

Here is mine:

Out of date FUKU fast noodles, chopsticks - £ FREE!
Chinese Nescafe or tea - £ FREE!
Dodgy marshmallow or dry plum - £ FREE!

No competition, eh? Sorry about that! - Ling
---

Customer Letter: 753 / 1522
Martin says...

Great service - Ling kept me well updated about progress of my Vauxhall Corsa SRi order and delivery. She even advised me to stay away from "Dog Cock Red", which was sound advice (ooooops, Ling). Car is a minter, fast as f***! Thanks for a cracking new car buying experience.

Martin

Editor Note: Hahahahah, Martin, you are a web manager for the NHS, so I appreciate you liked my online service and website! That colour is the trade name for fire-engine red. Lovely-bubbly to get you a car (which came from Essex, the miles added on the delivery will be adjusted on the contract). Happy, happy, happy :) - Ling
---

Customer Letter: 752 / 1522
Jane says...
Hi Ling,

We would just like to say a big thank you to you for providing such a great service! We are delighted with our new BMW 3-series saloon contract hire car and you got us an excellent deal. LINGsCARS were by far the cheapest, but you certainly did not compromise on quality and customer care. Ling was extremely helpful every step of the way. Excellent delivery, great service, thank you.

Jane

Editor Note: I give some info about your company, Jane: Salitas is a company committed to developing innovations in modern health care. The company is currently involved in an extensive research and development programme for a range of products designed to improve treatment and aid recovery. With its roots as a spin-out company from the University of Bradford, Salitas has attracted significant investment which will allow it to broaden its product offering. Although now operating fully independently, the company continues to work closely with the University to develop new products and in addition, makes a direct contribution from its sales to the University's Plastic Surgery and Burns Research Unit... So it is with pleasure I enjoy to supply such a great, worthwhile business. You were a lovely customer from posh Knaresborough! - Ling
---

Customer Letter: 751 / 1522
Stewart says...

Not my first lease car, but I must say this was the best service so far. Good communication is essential when getting a lease car and Ling gave it 100%. My new Nissan Qashqai was delivered on time and well presented. Excellent.

Stewart

Editor Note: Stewart, you are retired high-ranking firefighter, and you live quite close to me in Whitley Bay (nice place). It's great to get recommendations from professional people like you, I have supplied many high-ranking police and fire people. So glad you are damn pleased with my service. Maybe see you in 2 years? Hope so! - Ling
---

Customer Letter: 750 / 1522
Robert says...

We ordered a new Land Rover Discovery in April from a supplier saying they were "the largest in Europe". They were ready to deliver in October, but discovered they had ordered the wrong model.

So we contacted Ling. On the 19/10/2007 we confirmed out order to Ling to be delivered in 14 weeks. The car was delivered in November (9 weeks early - Ling) and it was even the right Land Rover Discovery Model.

Robert

Editor Note: Picdar is the market leader for content management and automated media workflow applications. You work with many large companies and organisations such as Medicins Sans Frontiers and EMAP. It just goes to show that one market leader comes to another - me - for the supply. The larger company who messed up (no names) shows how often things go wrong in this industry and that size is no guarantee. I did my best to find you the soonest car available, Bob. So pleased you were very happy. I give you hyperlink :) - Ling
---

Customer Letter: 749 / 1522
Jeff says...

Ling, Great service, emails answered very promptly and I always felt you were on my side. The Clio Campus is a lovely little second car. Excellent delivery.

Jeff

Editor Note: Jeff, you have had two cars from me in two months! These Clio Campuses are stunning value, I think they are built in Slovenia or somewhere. Hope it does a great job for you , enjoy it! - Ling
---

Customer Letter: 748 / 1522
Mark says...

After searching the Internet for leasing a car at the right price with no hidden extras, we were lucky enough to find LINGsCARS! From start to finish Ling was superb in providing a top class service!

We would definitely recommend LINGsCARS and re-use her in the future, without having to look elsewhere! No bullshit now... but if you want a service from a provider where you literally have to do nothing... Ling is your woman! The Citroen C2 Code arrived on time and was fully explained to me in detail. Oh - Ling also sends nice sweets out in the post, too!

Mark

Editor Note: Mark, well, I must have made a mistake and sent you the wrong sweets, most people say they are terrible and that I am poisoning customers :) The C2 Code is a fantastic, fast, fully equipped car, with aircon, leather and everything. Enjoy! Thanks for letter! - Ling
---

Customer Letter: 747 / 1522
Debra says...

Debra says: Sorry about the delay in the letter, we have been very happy getting the car with you, especially your great sense of humour. We love your website. It's very original and informative.

Rod says: Much better doing business with you than other bigger companies. Good delivery.

Debra

Editor Note: Debra and Rod, well, gee, thanks :)... I loved to deal with you. These Xsara Picassos are really good value cars and they are very comfortable and well equipped. Enjoy it, glad you think I am better than larger companies, I really try to please you. - Ling
---
Search my letters page!

| | | |
| --- | --- | --- |
| From your area... | ...or from people... | ...or about a specific car! |
| | | |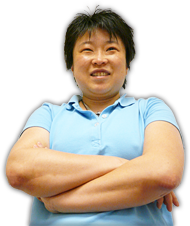 Online Service
Response Times
Quote > Proposal > Order > Delivery
75 CLIENTS IN 'PROPOSAL'
...LING REPLIES IN:
HRS : MINUTES sec
142 CLIENTS IN 'ORDER'
...LING REPLIES IN:
HRS : MINUTES sec
Customers use my secure LINGO management system.
Response times above based on last 4 hour period between
9am - 6pm, Mon to Fri -Ling

No Waiting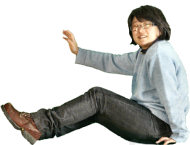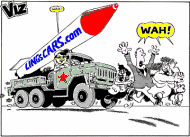 I am the Viz UK business ambassador!
Post me Ferrero-Rochers! Yum Yum!
Unlike most other internet car leasing sites, I publish all my contact information openly!
...so, you know who I am - Ling
THE UK's FAVOURITE
CAR LEASING WEBSITE!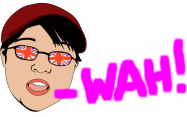 Boss: Ling Valentine MSc IoD
15 Riverside Studios
Newcastle Business Park
Newcastle upon Tyne, NE4 7YL
Tel 0191 460 9444
[email protected]
I prefer email to phone - Ling
VAT No: 866 0241 30
Co Reg No: 6178634
Consumer Credit Licence: 663330
Data Protection No: Z1098490
Best Before: 17/08/2007