CUSTOMER LETTERS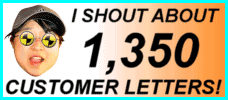 1522 LETTERS!
More customer letters than any other car sales site IN THE WHOLE WORLD! - Ling
You are viewing page 34 of 58 - go to page:
Search my letters page!

| | | |
| --- | --- | --- |
| From your area... | ...or from people... | ...or about a specific car! |
| | | |

Showing ALL my letters!



Customer Letter: 696 / 1522
Iain says...

Ling, you did a fantastic job... despite all the paperwork going missing during the postal strike - several times! But it was still no trouble to you to send more and more docs to me. I am very pleased with your service and would use you again without hesitation. Excellent delivery of the Honda Civic, it was delivered in A1 condition.

Iain

Editor Note: Iain, well, those bloody postmen, eh? I sent THREE sets of docs in all, even the Special Deliveries went missing. Two weeks later, the missing documents have arrived, all shredded and safe, now. These Hondas are VERY popular, I must have delivered 20 recently, every customer have been really happy. - Ling
---

Customer Letter: 695 / 1522
Sarah says...

Ling has been a very attentive and helpful supplier, I cannot fault her service, we will certainly be referring future vehicle requirements to her! Excellent delivery of our Nissan Navara.

Sarah

Editor Note: Sarah, well, so glad to be able to deliver this Navara, to be followed shortly by a Zafira you have on order with me. Thanks for being so good to me and so efficient with the paperwork - it helps :) - Ling
---

Customer Letter: 694 / 1522
Gerard says...

It took a little while to get my head around LINGsCARS.com at first (Ling's sense of humour). But no worries - she replied promptly to my email queries. The BMW Auto Coupe arrived 1-week before the promised date, no worries at all, I would not hesitate to use Ling again. Excellent delivery, the delivery driver was very flexible on the time and delivered my 3-series in a good manner. This is not found at the local sheds (aaaagh! you can't call BMW dealers "sheds", you will get me into trouble! - Ling). Superb service, good prices.

Gerard

Editor Note: Well, apart from kicking BMW UK off, thanks for the kind letter, Gerard. I know people expect dry, posh rubbish when they get a BMW, but that is just not me. Everyone gets treated the same, Citroen C2 to Range Rover Sport :). We have some fun, eh? New cars should be fun! Enjoy the Coupe! - Ling
---

Customer Letter: 693 / 1522
Peter says...

Prompt, reliable service and good prices. What we've come to expect. Good delivery.

Peter

Editor Note: Peter, you are a great repeat customer. Now you have a new Skoda Fabia - a great new small car. Don't let me stop you doing the dusting, hehehe, as you keep Stockton clean. - Ling
---

Customer Letter: 692 / 1522
Paul says...

Ling, the Mini Cooper "S" is great... according to my wife - I haven't seen much of it!

The service you offer is great, if not a little wacky!

The car arrived as promised, when promised. It arrived in A1 condition, the driver was really helpful. You've been prompt with any information I've needed and I have to say I like your style. I probably wouldn't have gone for the leasing option if it wasn't for you and your company. Thanks again, and keep at it.

Paul

Editor Note: These new Minis have been really popular, it's a shame the factory struggles to keep up, BMW keep investing but the popularity means a bit of a wait for a new car. I'm so happy you like the service. Thanks for the kind letter, paul. - Ling
---

Customer Letter: 691 / 1522
David says...

Ling, I can't thank you enough for the brilliant service you gave us. It was great to be able to ask loads of questions ahe best part was... everything you told us was true! I will (and have) recommend you to everyone. Good delivery, car arrived first thing, and everything was well.

David

Editor Note: Hehehe, why do you think I would not tell you the truth? Maybe you have experience of other car contract hire companies, eh? So pleased you are happy with the Toyota Rav 4, David, hope you found it a tax-efficient way to grab a cheap new car! - Ling
---

Customer Letter: 690 / 1522
Michael says...

I waited a while for my Audi A4 Cabriolet and was getting frustrated. There was then a problem (with production capacity at Audi - Ling) and my 1st choice never arrived. I thought "here we go" another flaky fly by night with all the talk but no product. In the end, Ling sourced me a new car and at a good price, and I was absolutely delighted. Excellent delivery.

Michael

Editor Note: Michael, you are director of a publishing company and I did my best for you, as I do for everyone. Audi have had massive capacity problems this year, and in the end I gave you my own production slot. This meant my own A4 Cabriolet was delayed - I ordered it in March 2007, it arrived to me in September 2007. So, I am glad I rescued your car order. I cannot control factory production... an Audi dealer I visited did not even have an A4 Cabriolet on their site, so bad was the supply. Glad you were happy in the end :) I cannot do miracles, I am Chinese not Catholic, but I am glad to do my best for you. - Ling
---

Customer Letter: 689 / 1522
Jody says...

As always, Ling will bend over backwards to meet our needs. The new Lexus IS220d is stunning and we hope to do business together for a long time. All emails to Ling are promptly replied to. I love the informal approach - definately a breath of fresh air, thanks Ling! Excellent delivery, very fast, efficient service.

Jody

Editor Note: Jody, thanks for the letter. I have supplied many cars to Auto Expo now, and you have more on order from me. Glad you like the service, I do my very best. Go drive the Lexus! - Ling
---

Customer Letter: 688 / 1522
Dean says...

Ling is great, Ling is cool, Ling gets the job done.

Citroen C4 Hatch was delivered on time, right colour (phew - Ling), no hassle. This is the 4th car we have had from Ling. LINGsCARS is the best! Delivery good, little to do, car arrived on time when it was supposed to.

Dean

Editor Note: Dean, well, I am amazed the delivery was on time... I am told Bridlington is the UK equivalent of North Korea for remoteness :). So glad you are happy again, look forward to the next, and the next! I give you hyperlink. - Ling
---

Customer Letter: 687 / 1522
Ray says...

It is such a refreshing change to deal with a company who seems to care, and are pretty competitive to boot! Excellent delivery of my BMW 3-series Coupe, good communication.

Ray

Editor Note: Ray, well, you have a damn cheap BMW 320i Coupe complete with leather seats! Hope you have a great time and enjoy driving it. Thanks for being such a sweet customer, a pleasure to deal with you :) - Ling
---

Customer Letter: 686 / 1522
Colin says...

Everything happened just like Ling said it would - my gleaming black new Astra SRi arrived right on the agreed date in great condition. Ling must have been sick of all my emails asking when it was coming - but when she says "8-weeks", she means "8-weeks". The car was driven up from ******. Good delivery.

Colin

Editor Note: Colin, hey, I play ping pong at a club very near you!. Your 140bhp SRi Astra VVT will be zipping around Northumberland on the great roads - I guess :) The delivery mileage will not affect your contract. glad you were happy, the factory order on these cars means they are as cheap as chips - only £170/mth+VAT - that's the benefit of the 8-week wait. - Ling
---

Customer Letter: 685 / 1522
David says...

You were efficient in answering all my questions, but I was disappointed that the car was delivered 3-weeks late (I am sure it would have been on time if you had had control of the situation). Excellent delivery, efficient and courteous. Best wishes and good luck in the future.

David

Editor Note: Yes, David, the bloody Skoda factory got problems and they were behing delivering the cars to the UK. This affected all new Skoda Fabias. Not much I can do, I do not carry much weight in Czech Republic. Sorry about that. Glad you were happy when it arrived! :) - Ling
---

Customer Letter: 684 / 1522
Glen says...

Ling, you are just making me feel guilty 'cos I haven't sent you a real Cornish pasty like I promised!! How about a genuine "Porthemmet" sweatshirt or hoodie? If you have not heard of Porthemmet, look at Wikipedia, you'll love it!

Very happy with all your effort and hard work to get us the Dispatch really quickly - thanks ever so much! Must be something in the water in China! Thanks too for the effort with the Nissan, sorry it came to nothing this time. In true eBay fashion - AAAAA+++++***** - do use this, Ling! Excellent car-getter, 10/10. Excellent delivery, did what said on the tin, very happy, thanks very much.

Glen

Editor Note: My God, Glen! What a nice letter! Send me hoody, although I would still like a REAL Cornish pasty. I have never been to province of Cornwall, I will visit one day. Hope your building work goes well, i have given you hyperlink to thank you for the lovely letter. Get back to work, now! - Ling
---

Customer Letter: 683 / 1522
Stephen says...

I thought all the customer comments on LINGsCARS website about how good Ling was, were just gimmicks. How wrong I was. Excellent delivery service, bang on time. She's mad, you know!

Stephen

Editor Note: Stephen, hehehe, mad indeed! The rest of the motor industry think I am mad for posting all these comments, good and bad. You notice no one else ever takes the trouble to do this. I try to treat customers like adults, even if some are like little kids, hahaha. Hope you have a great time in your Mazda 5! - Ling
---

Customer Letter: 682 / 1522
Philip says...

Excellent service and spot-on delivery. Exactly 9am as suggested. I love driving my new Honda Civic, so much that I have put 3000 miles on in the first 6-weeks, GULP! I will have to get a bus pass before the contracted miles over-run the limit, oooops. I have recommended you to everyone.

Philip

Editor Note: Philip, well, you can easily increase the mileage if you want. I always advise waiting a while to see what happens over a longer period, your useage may change. It's good to be aware of the miles you are driving in this environmental age. Hope to see you around Newcastle! I give you hyperlink! Thanks for recommends :) - Ling
---

Customer Letter: 681 / 1522
Helen says...

Ling replied promptly to any questions and queries I had. The MX5 price was the best by far. I would definitely recommend LINGsCARS.com.

Helen

Editor Note: Helen, nice short letter, thanks. Guess you are grabbing the last days of sunshine in the Mazda MX-5. Brilliant cars, and it was a great price! - Ling
---

Customer Letter: 680 / 1522
Neil says...

Great car, great service. A unique experience dealing with Ling - personal service from start to finish, no call centres, no speaking to five or more people to get the right answers - Ling knows them all! Delivery good, but delivery man had to wait around for a car to return in.

Neil

Editor Note: Hehehe, these Citroen C2 Codes are loaded with extras like leather, and they are fast - 125bhp in a small car = fun! Citroen dealer uses hire cars for the delivery guy to drive back in, and the hire company was a bit slow. Sorry about that. His return car arrived after a while :) Go drive the C2 and have fun, Neil! - Ling
---

Customer Letter: 679 / 1522
Lesley-Jane says...
Dear Ling,

Sorry for taking so long to write, but have been too busy enjoying the last days of sun in my lovely new Mercedes SLK! I'd just like to say I was nervous about using an internet company, but to anyone reading this... Don't be afraid of Ling, her service is great and she keeps you informed all the way along. I will definitely use her again. Good delivery. The car arrived on time, but had delivery mileage on the clock.

Lesley-Jane

Editor Note: Lesley-Jane, wow, I love to supply these sexy 231bhp SLKs. Fast, eh? I can undercut Mercedes Benz dealers massively. The mileage is because the car was driven to you and it will be added to your contract mileage, so you will not have to pay for it. I insist on free delivery and the dealer can choose the method. Yours was driven, others may be transported, it just depends on circumstance. Hope you enjoy the car in the sunshine! - Ling
---

Customer Letter: 678 / 1522
Heather says...

The personal service we received was excellent. Ling answered ALL my queries (and there were several) with wit and patience!! I strongly recommend her services and will be back again when my Nissan Qashqai lease runs out. Delivery was excellent, very prompt.

Heather

Editor Note: Yes Heather, you had quite a few queries, I am always trying to answer this stuff up-front on my website, but there are many different questions! Glad I helped you out. Nissan Qashqais are the most successful cars this year, most are factory order so you have to wait a few weeks, but I hope you enjoy your new car. Thanks for the letter! - Ling
---

Customer Letter: 677 / 1522
Stefano says...

I noticed this LINGsCARS.com website and thought I would give it a try. From start to finish, the leasing of my new SAAB 9-3 Convertible was painless, quick and I wish I had leased my previous cars from Ling. I would recommend Ling to anyone to have a "Happy Valentine's Car". Excellent delivery.

Stefano

Editor Note: Stefano, as you are in sales (medical sales specialist) I take pleasure in your comments. I always try my best to provide the best sales experience. Hope the bad weather in 2007 hasn't meant you have had the roof up all the time :) - Ling
---

Customer Letter: 676 / 1522
Nicholas says...

I would like to thank Ling for making my first (but not last) lease hire Audi Q7 an easy and painless experience. The car was delivered on time, clean and sparkling. Shame the fuel light was on. The dealer would have got excellent marks, apart from the fuel light being on when delivered. I will be back (for another car).

Nicholas

Editor Note: Nicholas, well, two things: I am so glad you are pleased. These Q7s are so cheap on contract hire and such great cars, glad you enjoyed the experience, hope you enjoy the car. Fuel; Well, you are not paying for any fuel and the dealers are on the tightest of margins. If you get fuel, that is a bonus. I insist they do not charge for any fuel, so some don't put any in. I also insist they do not charge for delivery. To me, that's fine, sorry if you were expecting some fuel in the car. If you get fuel, you should consider that a bonus. Hope that's an OK explanation. - Ling
---

Customer Letter: 675 / 1522
Lauren says...

The Range Rover Sport is fantastic, Ling. A bit like the deal on it that I got from you.

I hunted everywhere before deciding to lease and I'm so glad I did lease - new car, no hassles. The Range Rover arrived 10 days early, and at 7am!! Yippee! Every part of the service from you was spot-on. Now you need to come to me at Sisters Boutique for some trendy clothes.

Lauren

Editor Note: Glad to wake you up with a new Range Rover Sport, Lauren. These cars were so cheap, and you took advantage. I give you hyperlink, I hope it helps your new website. You were a bloody super customer. - Ling
---

Customer Letter: 674 / 1522
Donna says...

I am very happy with the service I received from Ling. She always responded very quickly to my questions and gave accurate responses. She was also very friendly. The only negative point would be the length of time it took for me to receive my new Vauxhall Astra 1.7 Cdti Sri Sport Hatch, but now that it is here I love it!

Donna

Editor Note: Donna, yep, factory order. It is a pain in the ass that Vauxhall cannot build cars faster and stick to schedules. Their systems are just not brilliant compared to other manufacturers and some of the dealers are just not that good. But your car arrived after a few weeks. Glad you were happy with my service, I have given Vauxhall (another) kick. - Ling
---

Customer Letter: 673 / 1522
Michelle says...

We are now on our second lease car with Ling and once again, the whole process was very simple with no messing about. The Toyota Rav 4 arrived nice and early so we didn't have to wait in all day. Excellent delivery. When we needed to talk to Ling we phoned and she answered straight away (no stupid automated system). Same with emails. Always a prompt and often witty reply. LINGsCARS is the only car business I use and I can recommend without worry.

Michelle

Editor Note: Michelle, you are a great repeating customer. I simply try my best and I cannot understand why other companies cannot do the same, but they cannot. You have to reply to the phone and emails, so why not do it straight away. Thanks again and I hope you have a great 2-years in your Rav4. - Ling
---

Customer Letter: 672 / 1522
Thomas says...

Thanks Ling, I am made up with my new Lexus IS, after a few hiccups we got there. I chose your company because you told how it was, no hidden charges, totally up front - and for that reason I will see you in 2 years time for my next car. Keep up the good work Ling.

Thomas

Editor Note: Thomas, well, I think we were victims of the Liverpool postal strikes. But we battled and got there in the end. Lexus IS at the moment is cheap and great car. So pleased you are a happy bunny. - Ling
---
Search my letters page!

| | | |
| --- | --- | --- |
| From your area... | ...or from people... | ...or about a specific car! |
| | | |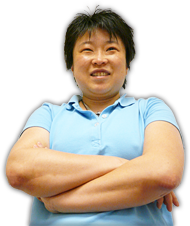 Online Service
Response Times
Quote > Proposal > Order > Delivery
75 CLIENTS IN 'PROPOSAL'
...LING REPLIES IN:
HRS : MINUTES sec
142 CLIENTS IN 'ORDER'
...LING REPLIES IN:
HRS : MINUTES sec
Customers use my secure LINGO management system.
Response times above based on last 4 hour period between
9am - 6pm, Mon to Fri -Ling

No Waiting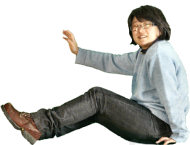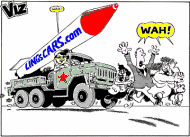 I am the Viz UK business ambassador!
Post me Ferrero-Rochers! Yum Yum!
Unlike most other internet car leasing sites, I publish all my contact information openly!
...so, you know who I am - Ling
THE UK's FAVOURITE
CAR LEASING WEBSITE!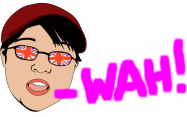 Boss: Ling Valentine MSc IoD
15 Riverside Studios
Newcastle Business Park
Newcastle upon Tyne, NE4 7YL
Tel 0191 460 9444
[email protected]
I prefer email to phone - Ling
VAT No: 866 0241 30
Co Reg No: 6178634
Consumer Credit Licence: 663330
Data Protection No: Z1098490
Best Before: 17/08/2007