CUSTOMER LETTERS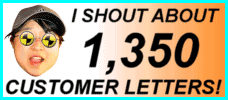 1522 LETTERS!
More customer letters than any other car sales site IN THE WHOLE WORLD! - Ling
You are viewing page 45 of 58 - go to page:
Search my letters page!

| | | |
| --- | --- | --- |
| From your area... | ...or from people... | ...or about a specific car! |
| | | |

Showing ALL my letters!



Customer Letter: 410 / 1522
Judy says...

"Hi Ling, hope you are well. Just wanted to say thank you for giving such a great service. It's been really quick and the price was fantastic. Delivery was excellent , good service, thanks. I've recommended you to a number of business associates (will I get commission???) :). The Mazda RX-8 is just perfect, I love it!"

Judy

Editor Note: Zoom, Zoom, Judy! Yep, your proposal zoomed through and the car zooooomed to your door. Quick and easy, eh, and now you are zooooming around Kent! Commission is a possibility, but for it to be worthwhile (£20 seems mean) I would have to increase prices and join other businesses in raising my overheads. I'm afraid you will have to settle for a warm feeling inside - Ling
---

Customer Letter: 409 / 1522
Paul says...

"Ling, got the Nissan Note after a short wait - really enjoying the car. I'm surprised it had to come from *******, since it was built around 12 miles away from me. Anyway, thanks for sorting it all out!"

Paul

Editor Note: Yep, it is a ridiculous situation that I have to put dealers (middlemen) in the loop. Much better if I could deliver from manufacturer compounds - like I can do with some Fiats and some BMWs. Dealers are an extra layer of cost and inefficiency, unfortunately. Some of them are very good though, including the dealer who sorted your Nissan Note (unlike the one that went to Scotland...see 4 letters below). Enjoy the car, Paul! - Ling
---

Customer Letter: 408 / 1522
Derek says...

"Hi Ling, my praise because you worked so well for me. And to be honest kept me going when things got tough (finance company were a nightmare to Derek - Ling). I love my new SAAB Convertible. Dealer excellent, sorted me out, can't fault them. This is the first time I have had a brand-new car after 20 years on the road. You have got my business for life. My message to the people out there? "Deal with Ling, she's the Real Thing"

Derek

Editor Note: Derek, got you a further £100 cheque and a full tank of fuel because SAAB got mixed up on the colour of your leather too, who cares, eh - you only fart on it, hehehe. Yes, this finance was tricky because your business is new-start, but with perseverance we got there. Thanks for my new motto, I've made a little pic to go with it! - Ling

Deal with Ling, she's the Real Thing! - Ling

---

Customer Letter: 407 / 1522
Christie says...

"Refreshing to receive a great service. No hard sell, no falseness - does exactly what it says on the tin! I received my car in less than three weeks from my initial enquiry - unbelieveable! My Zafira arrived early with great service. Excellent. A great, fresh approach. Would recommend to anyone."

Christie

Editor Note: Christie, thank goodness you were so happy, after my terrible experience with Nissan dealer a few hours before (see below). These new Vauxhall Zafiras are fantastic cars, so cheap at around £7 a day and brilliant to drive. Glad you were pleased. Phew - Ling
---

Customer Letter: 406 / 1522
Brian says...

"Instant response and instant decisions. Classic "what you see is what you get" with Ling, nothing is hidden, no cheats or cons - just honest excellent service. Good delivery of my Nissan Note."

Brian

Editor Note: I swear in this reply, do not read if offended. Brian, you have had 3 cars from me so far and you are repeating customer and tough Scottish ethnic builder, so I shall tell the readers the full story of your car. Hope you don't mind. This shows; a) How CRAP some dealers are, b) How GOOD some individual salesmen are, c) How telling the truth to customers HELPS. Sit comfotably children, we will begin.

Brian ordered a brand-new Nissan Note for his business. Car arrives at dealer, slow to get PDI'd. ??? - When I enquire I am told "had water leak, car FILLED with months of stagnant rainwater from bad windscreen seal, but now mended with new carpets and will deliver". Hmmm. I front up with customer, ask him to inspect screen carefully on delivery and use hosepipe test for leaks. Car gets delivered. Inside "mouldy, dank, unbearable to sit in, sodden, car misting up, makes anyone who sits in it feel sick". WHAT THE FUCK? Dealer admits: "Fleet manager did not want to deliver car, was over-ruled by Nissan Dealer Principal and Service Manager". WELL FUCK THEM! Action? Immediate replacement car for customer, case of wine, mammoth apology from Nissan dealer. That's the story.

You will (hopefully) note the result - Brian the customer writes "Good delivery of my Nissan Note". Not "excellent", but still, he says "good". But he calls my service "excellent". And he does not mention his problem in his letter, how nice is that? Very...

So: FUCK YOU, NISSAN DEALER for being willing to deliver this Nissan shed as a "NEW" car! Twats. Thank you Nissan fleet salesman for instant replacement new car immediately delivered.

(And if I hear one word of objection from Nissan or the Dealer about this being published, I name names then ask Brian the Builder to visit you, don't you dare to threaten me) - Ling

---

Customer Letter: 405 / 1522
Beryl says...

"Ling, after many promises from other leasing companies (failed) you were wonderful. Always contactable, always pleasant and your service was excellent - we will use you again. The suppying dealer was excellent, on time and efficient."

Beryl

Editor Note: Beryl, it's not often I have to slow deliveries down, but I had to slow your Citroen C4 down. Hope you don't mind if I explain why - because you were having your teeth done in, I think, Bulgaria or Romania?? Amazing! My mum is a retired dental professor in China and she says they are beginning to see "dental tourism", too. This damn world is getting smaller, eh? Thanks for kind words, as usual it is other shit that makes me look good - Ling
---

Customer Letter: 404 / 1522
Gary says...

"Hi Ling,

My Passat was delivered yesterday at 7am (WAKEY, WAKEY!!! - Ling, hehehe). Thank you for supplying me with a car without any pressure, hassle, or changes to anything you said. I've received excellent instruction on the process of leasing and excellent communication throughout."

Gary

Editor Note: Hey! Now Gary, I wonder why you find it surprising "for supplying me with a car without any pressure, hassle, or changes to anything you said"??? The motor industry is a disgrace, if this is really what customers tend to expect when acquiring a new car - ie; PRESSURE, HASSLE and CHANGES. It's remarkable that I am consistently criticised by the motor industry for being an un-professional parasite (ie. unique and cheap), yet my customers love the service. Thank you for such a clear recommendation, Gary! - Ling
---

Customer Letter: 403 / 1522
Mandy says...

"This is the first time I have had a car on contract hire, but it won't be the last (I hope). Fantastic new Renault Megane Coupe Cab, which arrived while there was still some sunshine left to "pose" in. Ling was very helpful and easy to speak to. Although I wanted a black car (everyone else told me I'd regret it), I was too impatient to wait until one was available. So I went for a gunmetal grey which looks clean for longer.

My new car was delivered at lunchtime, on time, to suit me. The dealer was excellent, very prompt and the car was well demonstrated by the delivery man. I can recommend Ling with no hesitation, I will be back when the contract runs out. "

Mandy

Editor Note: Maybe I come down for a foot-massage, next time in Darlington, Mandy? I am often down there as super-husband owns a business in Darlington. Really glad you are happy with your car, thanks for being so kind with your comments - Ling
---

Customer Letter: 402 / 1522
Melanie says...

"Ling offers what feels like a very personal experience and we knew we were being looked after - not just another number or statistic."

Melanie

Editor Note: Hey - you have nice new Toyota Rav4, Mel! Brilliant car, eh? Of course, I am so glad you are female as stupid male customers might get wrong impression from you saying it felt like "personal experience". Even then, I should point out that as lesbians are illegal in China, this could be nothing but platonic customer-supplier relationship! Always helps to clear up this issue for daft men, eh? - Ling
---

Customer Letter: 401 / 1522
Paul says...

"Absolutely fantastic service, fast and very efficient! Really good communication and helpful, thank you Ling. Oh yes - the sweets are a really good touch! My new Mitsubishi Shogun Sport had 170 miles on, as they drove it to me."

Paul

Editor Note: Paul Holmes, stop moaning about mileage on your new Shogun Sport! Scunthorpe (I have checked on map) is 170 miles from ANYWHERE except Grimsby, and that town doesn't count unless you are fish-wife. Don't worry!! Mileage will be added to contract, so you will get the full contract mileage allowance. Think of it as having professional driver help to run in your new car (the boring part). Anyway, I am so glad you are happy, it is amazing you enjoyed the sweets - usually customers have damn big moan about them (special red tea flavour, heheh) - Ling
---

Customer Letter: 400 / 1522
Paul says...

"Simple, easy to use website. Good communication. We are on our second car from Ling."

Paul

Editor Note: Hello, Paul! You are Renault-man! You have had a Megane CC and now a Megane Hatch. Nice to have returning customers, you really put my critics in Automotive Management forum in their place when they say my business model cannot succeed. Up their ass... eh, Paul? Thanks - Ling
---

Customer Letter: 399 / 1522
Mike says...

"Dear Ling,

I write to say a big thank you for all the effort you put into getting my Nissan X-Trail delivered to me.

For all prospective new customers out there, let me tell you that when I ordered my car from Ling Valentine, my mother was taken into hospital in the UK and I was taken ill in Spain! Against these odds, Ling was marvellous, she contacted me on my mobile and fax in Spain, keeping me informed of every detail, arranging my finance, delivery etc.

Because of my predicament of having to have an operation on my return to the UK, my car delivery had to be cancelled for one month. Thanks to Ling, she sorted everything out and my car duly arrived.

So, if you are thinking of leasing a car, I have no hesitation in recommending LINGsCARS.com and Ling Valentine.

As for the three Nissan dealers that I contacted for competitive quotes (to check against LINGsCARS), it took anything from one to six weeks just to get a quote - and guess what - Ling's price was a lot cheaper. Once again, Ling, many thanks!"

Mike

Editor Note: Mike, of course I look after you when you go into hospital, I am so glad you did not die! I woud have lost car sale!!! :) You are right about the Nissan dealers, most are very slow (I think they are the ones who are dying) - and for some reason, car dealers in general are terrible with emails. It takes them AGES to reply. Salesmen too busy stuffing cocaine up their noses. You are so kind to send me a lovely gift voucher which I will use to treat myself! Thanks - Ling
---

Customer Letter: 398 / 1522
Andrew says...

"Ling, I'm very pleased with the Megane CC you supplied, apart from a slight leak when it rains, but that's not your fault (No, the bloody French should learn to build cars properly! - Ling). Delivery was fine, apart from being one day late; but again not your fault (As I mentioned with another customer letter, I could not specify my very best Renault dealer with these Megane CCs - Ling). The car was perfect, apart from one missing dustcap.

You provide a very professional service to the public with that very special personal touch, unlike all the other leasing companies out there, which puts you head and shoulders above the rest. Many thanks, see you in two years."

Andrew

Editor Note: These bloody Megane CCs caused me a few problems, Andrew, but they were cheap. I could not specify my normal (good) dealer but I did tell my customers this. Delivery was a bit haphazard, but then you pay money and take choice. For me, a Megane CC at just £179.99 per month is a very cheap car. Just wait for summer, all these tiny things will be forgotten! - Ling
---

Customer Letter: 397 / 1522
Steve says...

"Hi Ling

Just thought I'd send a quick note to say thank you for sorting out the Lexus. It's a very impressive car and I'm glad I choose it (except it's about 7mpg worse than they claim). Lombard tried to charge me almost £50 for keeping my old car 6 days longer due to the delayed Lexus, but I managed to get them to waive it after 15 minutes negotiation on the phone today. Ha ha, you've found out about my obsession with basketball! Are you a basketball fan then? Do you know of Yao Ming, huge hero in China? It would be great to get a link from LINGsCARS.com to the main site www.kingstonwildcats.co.uk, I'll do one back to LINGsCARS. Thanks again for your great service, and I look forward to speaking with you in 2008 to arrange my next vehicle. Cheers"

Steve

Editor Note: Lexus service not perfect, huh? That will teach Japanese salarymen to be so smug. Hyundai can manage better service than that! Yes! I have given you link for the basketball team and of course I know Yao Ming, you think I am idiot? Because you are so sweet, I even give you logo, below - Ling
---


' - Ling

---

Customer Letter: 396 / 1522
Jon says...

"Ex war vet aged about 80 delivered our new VW Transporter van today as promised. A real cockney character who told me the last time he was on a farm he shot a sheep because he was hungry and it was war time Britain. So I hid the shot gun, fed him and took him back to Hereford Station. Van goes well and the person who is to drive it is well pleased.

So that's a VW van and a BMW Z4 sports car off you in the last ten weeks. I have three more company vehicles to replace over the next 12 months and judging by your past performance the business will be coming your way. Easy to deal with, keeps me informed and better quotes than anyone else in the market. Also the damn vehicle gets delivered to your door!

Well done, keep up the good work but don't send me any more sweets. The last one turned my mouth black before a meeting!"

Jon

Editor Note: For people who are wondering that your company name is strange, it is because you are a Lime Wholesaler. Jon, I can imagine you have millions of trees and shout at your workers "Quick! Pick them before they turn yellow! Any idiot can grow Lemons!" Hehehee. I give you hyperlink, an honour (for you). Also, you complain about my sweets, well next car you have, I will send you Little Red Mao Book . If you try to eat THAT, your mouth will turn Red - Ling
---

Customer Letter: 395 / 1522
James says...

"Ling, thanks for being so quick and providing us with the brand new BMW X3 that we wanted at a good price. Believe us, we looked long and hard on the internet and your prices are the best!! Delivery was excellent from a great dealer, exactly what we expected!"

James

Editor Note: James, thanks for letter, be careful you don't scratch your new BMW X3 on those damned sheep! - Ling
---

Customer Letter: 394 / 1522
Gary says...

"I found Ling's website easy to navigate, informative and fun. I enquired about a car, received my quote and then ordered my car - a VW Passat. From day one, communication was excellent, information was clear and most importantly for me, I got the car I ordered on the day Ling said I would.

I've saved money on a buying a car. Depreciation is a killer and I know I can easily change it at the end of my lease."

Gary

Editor Note: WOW! You have written my 400th customer letter, Gary! Thanks. Maybe I will see you around as you live about 8 miles from me in Ryton, a small town further up the River Tyne. I'll keep an eye out for your VW Passat - if you are being honked by a flapping Chinese bird in a BMW, that's me! - Ling
---

Customer Letter: 393 / 1522
Steve says...

"Hi Ling

Just a note to add to your collection from satisfied customers.

We have just taken delivery of our new (cheap!! - Ling) Skoda Fabia - it's fantastic, no hitches or problems, thanks. It is refreshing to deal with someone who is on the customer's side for once in the car industry. I know you have really earned your money on this deal - what with all our enquiries - but it really is appreciated and we WILL be back."

Steve

Editor Note: Yes, Stephen, you changed your mind about fourteen times, but I FORGIVE YOU. You were actually a very pleasant customer and you have previous experience of dealing inside the motor trade. There are some terrible practices going on, I do my best not to be bullied or beaten up by them. With support of customers like you, I know I will win. At the moment I am having dirty tricks played on me by a BIG player in this industry. One day I will give them bloody nose, revenge best cold, eh? Hope you and Susan enjoy damn cheap Skoda Fabia - Ling
---

Customer Letter: 392 / 1522
Penelope says...

"The whole process from enquiry to delivery was painless and speedy. A refreshing experience and a wonderful "bloody fast car", my new Mazda RX-8. Delivery was excellent. Just made it to the petrol station - this is an RX8, darling! Thanks Ling and every success."

Penelope

Editor Note: Hahaha, you are as funny as hell, Penny! Of course, Rx-8 drinks like bloody fish - it is worse than my Zil Missile Truck with 7.0 V8 and even worse than Charles Kennedy! You want economy, don't buy RX-8! :) - Ling
---

Customer Letter: 391 / 1522
Keith says...

"Hi Ling,

This was my first time at personal leasing and you made the whole process very easy and enjoyable. Thank you. My new SAAB 9-3 is great, the supplying dealer was good and the delivery driver was a very nice chap."

Keith

Editor Note: You were quite a lucky one, Keith, you got free leather in your new SAAB. It's nice when I can manage some bonus for my customers. Hope you have a nice time swanning around in it. (I ate swan once, it was delicious) - Ling
---

Customer Letter: 390 / 1522
Martin says...

"I cannot believe how simple and straightforward dealing with Ling is. I kept thinking that we should be doing more, but when the simple paperwork was completed all I had to do was wait for the Megane CC. A very good service. Car was delivered at 9.00 on the exact delivery date. Excellent."

Martin

Editor Note: Megane CC just in time for winter, Martin... but actually if it is a clear day and you turn up the heater to full, winter is a lovely time to drive a convertible, even at night looking up at the stars. Hope you enjoy it and that life with the car is as simple and easy as getting the car! - Ling
---

Customer Letter: 389 / 1522
Donna says...

"LINGsCARS.com is an excellent service and I would definitely recommend Ling to everyone I know. Ling was very professional and friendly when dealing with my requests. I was very pleased with the excellent dealer service. Thanks for my new Toyota Corolla Verso, it's lovely!"

Donna

Editor Note: Donna, Donna, absolutely lovely to deal with you, too. Luckily my Toyota dealer is very well house-trained. Enjoy 7-seat Verso - Ling
---

Customer Letter: 388 / 1522
David says...

"Dear Ling,

Many thanks for sorting out the Jeep Grand Cherokee, I still find it odd that when I ring up LINGsCARS you answer the phone in person. I'll be back next year. Please don't send any more sweets, they are not nice."

David

Editor Note: Whoa, David, you run an Art Gallery! I give you hyperlink. Hyperlink is like Government honour, but you don't have to bribe me. You will be able to get loads of paintings inside a Jeep Grand Cherokee, they are very big and posh. I answer the phone in person, as it is my phone and I am a person - even though I am Chinese. Is that so astonishing? Maybe you have not seen so many Chinese people using "electric voice" - Dian Hua is Chinese for telephone. I understand sweets are horrible, yes, I choose them specially... but most customers are too polite to mention it - Ling



Black Ink's Gallery in Stow on the Wold - Ling

---

Customer Letter: 387 / 1522
Roy says...

"This is a great service, Ling.

Everything was arranged over the internet very simply. My new Renault Clio was delivered without problems and the dealer was excellent, I was well pleased with the service.

I will recommend LINGsCARS to anyone wanting to contract-hire vehicles. It was a great day when I found LINGsCARS.com, very well done Ling!"

Roy

Editor Note: I'm glad to make you happy with your new car, Roy. I do my very best to provide the most efficient service, I'm pleased that you feel you can recommend me - Ling
---

Customer Letter: 386 / 1522
Christopher says...

"LINGsCARS.com does exactly what it says on the tin, but with a sense of humour!

Thanks Ling, everything went perfectly and the Nissan Note is great, we love it. Dealer was excellent, they could not have been more helpful."

Christopher

Editor Note: Christopher, on my tin it says "MADE IN CHINA - PLEASE RECYCLE". In contrast to letter (2 below) from Sally Jackson, this is proof that at least one Nissan dealer can hit the spot. Well done. Enjoy your car, Christopher from People's Islamic Republic of Bradford. Note: I am not anti-Muslim, just anti-religion (being a bloody Chinese) - Ling
---
Search my letters page!

| | | |
| --- | --- | --- |
| From your area... | ...or from people... | ...or about a specific car! |
| | | |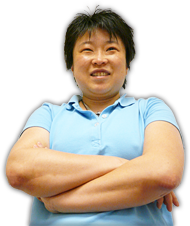 Online Service
Response Times
Quote > Proposal > Order > Delivery
75 CLIENTS IN 'PROPOSAL'
...LING REPLIES IN:
HRS : MINUTES sec
142 CLIENTS IN 'ORDER'
...LING REPLIES IN:
HRS : MINUTES sec
Customers use my secure LINGO management system.
Response times above based on last 4 hour period between
9am - 6pm, Mon to Fri -Ling

No Waiting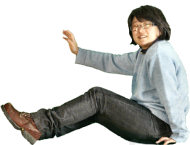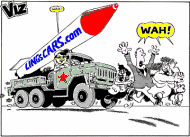 I am the Viz UK business ambassador!
Post me Ferrero-Rochers! Yum Yum!
Unlike most other internet car leasing sites, I publish all my contact information openly!
...so, you know who I am - Ling
THE UK's FAVOURITE
CAR LEASING WEBSITE!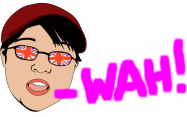 Boss: Ling Valentine MSc IoD
15 Riverside Studios
Newcastle Business Park
Newcastle upon Tyne, NE4 7YL
Tel 0191 460 9444
[email protected]
I prefer email to phone - Ling
VAT No: 866 0241 30
Co Reg No: 6178634
Consumer Credit Licence: 663330
Data Protection No: Z1098490
Best Before: 17/08/2007