CUSTOMER LETTERS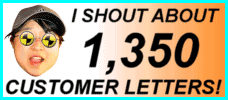 1522 LETTERS!
More customer letters than any other car sales site IN THE WHOLE WORLD! - Ling
You are viewing page 36 of 58 - go to page:
Search my letters page!

| | | |
| --- | --- | --- |
| From your area... | ...or from people... | ...or about a specific car! |
| | | |

Showing ALL my letters!



Customer Letter: 646 / 1522
Mark says...

Dear Ling

Car arrived on time and the driver was a very nice man from Renault L*****. I did the check in bright sunlight and did not notice two small paint blemishes on the bonnet on the front drivers side and top passenger side.

I have taken pictures of the blemishes with my mobile. They are attached.

Apart from that the car is beautiful and drives like a dream and I am extremely happy with the service you have provided for me. You have answered countless e-mails, most of them pointless drivel.

I have evangalised about you to everyone I meet both professionally and socially and will be coming back in 2 years for an upgrade!!

Mark

Editor Note: Mark, hahaha, you are a fantastic customer, not often I meet other web-entrepreneurs with such great businesses as yours. If anyone wants a divorce, I recommend you (not from personal experience, just because you are really great person). Regarding the blemishes... this happens. Well done for taking photos of them, I post below. You have a choice. Either we get them mended free, or the car goes back with them still there and you aren't penalised. Well done for taking the photos! Every customer should take photos of problems. Bear in mind this is a Renault, not a Rolls Royce, but is still should be quite perfect. Bloody French, hehehe.



Mark's blemishes (above) - Ling
---

Customer Letter: 645 / 1522
Peter says...

Ling - I have just returned from my two week training course and my new car was there!! The chap who did the delivery was fantastic and everything went according to plan especially all the timings - order confirmation / delivery date etc etc. I would like to thank you for organizing the whole thing.

I am passionate about customer service and you deliver to a very high level indeed. You saved me so much money compared to the quote from BMW – I don't know how you do it. You responded to every email I sent you within minutes - it seemed - and every promise you made you kept - most unusual in this day and age. Naturally I will be returning when this BMW 3-Series Coupe needs replacing and when my daughter returns from her round the world trip in March - when she too will need her first car.

I have told all my friends about you and your web site. I hope you continue to prosper - I'm sure you will with service like this.

Peter

Editor Note: Peter, yeah - that BMW 3-Series Coupe was very cheap, and what a great surprise for you, hehehe. Well, I can save vast sums over the BMW dealers because I don't have to fund their crazzzzy overheads, or their "poshness". At the end of the day, the car is EXACTLY the same, except it is delivered and you don't have to collect it - even better! To BMW I am the curate's egg. They like my happy BMW customers, if only they could generate the same satisfaction levels... but they are attacked by some dealers for allowing me to supply BMW cars. Tough, eh? :) Re the emails and communication, it is easier to reply instantly. Why wait? I never understand companies that prefer to drag their feet and do things slowly, it frustrates me. - Ling
---

Customer Letter: 644 / 1522
Gerrard says...

Dear Ling

Eagle has landed 24 hrs early! everything fine, very professional hand over, many thanks would not hesitate to use yourselves again, all the best for the future.

Gerrard

Editor Note: Gerrard, that's really great, so pleased your BMW 3-Series Coupe came early. Thanks for short note, go drive and enjoy the car! - Ling
---

Customer Letter: 643 / 1522
Lisa says...

Hi Ling,

Sorry that I haven't got back to you until now, but of course I have been very busy at work! And also driving my new Clio.

I would just like to say a big "THANK YOU".

The gentleman delivering my car phoned at 930am on the morning of delivery to say he was leaving and on his way. My car arrived a few hours later in pristine condition, apart from the casualties on the front of the car! (dead flies!). The gentleman was considerate and let me take my time to check over the car thoroughly. Due to the rails strikes I managed to find a station where he could get home, and even gave him a lift as it was only 10 mins away!

I read some comments on your website and would like to state the following:-

If you look at the car colours on the car makers site, don't, best thing is to go to the dealer and see the car colour in the flesh, that's what I did, as the colour on Renault's website does not look like the colour of the car you get! I love the colour of my car - Monaco Blue! Also go test drive before you lease, I managed to drive the model that I wanted, so knew exactly what I was getting, as the car makers brochures aren't always helpful.

Everything went smoothly and I look forward to the next 36 months of driving.

Thanks once again Ling - fantastic service!

Lisa

Editor Note: Lisa, well what a fantastic detailed letter. I publish it all, as it will really help other people who are new to contract hire and leasing. So pleased you are happy with the Clio, these new models are great cars. Dealers get very upset with me by suggesting that customers go and test drive a new car at a dealer - so I'll leave that suggestion to Lisa :) - Ling
---

Customer Letter: 642 / 1522
Stewart says...

Five-star service at a two-star price! - it is nice to be able to speak and deal with the boss. Please don't sell out to any competitor - your personal touch and prices are unbeatable!

Stewart

Editor Note: Well, I aim for one-star price, but that's a bit tough. Don't worry, I am not selling out. More like I will be buying them, hehehe. Especially as most are worth nothing. Enjoy your Toyota Verso, these are great cars! - Ling
---

Customer Letter: 641 / 1522
Rajendra says...

Your service was EXCELLENTTTTTTTTTTTTTTTTTTTTTTT.

Rajendra

Editor Note: Isaac, and your name is so difficult to spell! :) Thanks for short letter. As Respiratory Physiologist all you have to do is say to your patients "repeat my name after me..." and their breathing will be just fine. - Ling
---

Customer Letter: 640 / 1522
David says...

Megane CC turned up safely and when promised! It looks fab - many thanks for the excellent service - keep up the hard work.

David

Editor Note: Wow, David. You are a VERY good customer. As well as this Megane CC, you have taken a Vauxhall Vectra, an Audi A4 Avant, a Jaguar X-Type, a Land Rover Freelander, two Renault Meganes, another Megane CC and a Ford Focus! Your company has won so many awards, including from the Queen! It is a pleasure to deal with you. I must do something right :) - Ling
---

Customer Letter: 639 / 1522
Andy says...

Ling provided a top quality service. From the day I indicated initial interest, to the day my new BMW 320i Coupe was delivered, Ling kept me informed personally all the way. Simply the best service I have received anywhere.

Keep up the good work, and when you are the MD of a mega-large company, remember to install your excellent work ethic to those who work for you - thanks again. The car was delivered on time on the date stated, by a delivery person who showed me the car in a professional manner. Excellent!

Andy

Editor Note: Andy, you are a commercial manager of a massive construction company AMEC, so I am very pleased that you measure my service in this way. I always do my best, especially for other ethnic minorities, like Scots :). Please go drive your BMW and once or twice try to avoid cutting people up and let them out of junctions, to try to break the image of the typical BMW driver, hehe. - Ling
---

Customer Letter: 638 / 1522
Anthony says...

Many thanks for your swift and efficient service, Ling. The personal touch goes a long way. I will definitely be back to you in the future.

Anthony

Editor Note: Anthony, as a director of a ***** ********* (withheld for security), I really appreciate your feedback about my service. I work like a Chinaman (hehe) to make sure everything goes as smoothly as possible. Enjoy the Toyota RAV4! - Ling
---

Customer Letter: 637 / 1522
Samantha says...

I had to wait quite a while for my car, but this was due to a strike at the Citroen factory (bloody French - Ling), and not down to Ling. Ling was very honest with me about how long it would be and didn't fob me off saying "it won't be long".

Overall, I was very pleased with the way Ling dealt with the issue and the whole service, and have recommended Ling to friends.

Samantha

Editor Note: Sam, you are so sweet because you had to wait a while for your car. Citroen UK were completely mixed up and confused, too. It was good of you to accept it wasn't me. In China, the workers would be shot if they played these games:


Internal Citroen UK Memo: ...(lists of chassis numbers - Ling)...
"...As the above information is about as much use as a chocolate teapot (!!!) I will try and explain a little further... C2 and C3
(production - Ling)
were originally delayed due to a factory strike. At first Paris so very kindly forgot to mention the strike
(to Citroen UK - Ling)
this threw out our computer systems and meant we were provided with inaccurate hand-over dates
(from Citroen France to Citroen UK - Ling)
and we were unaware of the inaccuracies. As a result some of the inaccurate dates were relayed to dealers. So; this is probably your first source of disinformation. Second, and most unlike the French
(hehehe - Ling)
, another company - this time the one who provide the seats - went on strike. Hence delay number 2 and yet more confusion. The vehicles are most likely built, at least the majority, but they have not yet been assigned chassis as they have no seats!!! The good news is the seat company are no longer on strike. What would be really helpful to you now would be for me to provide a date when they will be with you, but unfortunately, we just do not know!! I have spoken to the supply manager responsible for C2 and he is unsure of how they are arranging the fitting of the seats to the cars i.e. what order they will be completed. The only communication from the factory is they'll be up to speed by the end of the month. In best case scenario, as you have been given the first chassis, the rest should all follow relatively quickly, but we just do not know. The vehicles will not be with you for week beginning 13th as they will be hitting Calais first and then start their journey. When they will hit Calais is anybody's guess. I know in total this e-mail has not been much help but we just can't accurately predict a delivery date for these vehicles as yet. Hopefully, in a week or so, the situation will become clearer and then we may be of more use!!"


Hope you can see that when even the bloody factory or importer has no clue what is happening, sometimes I am slightly out of control on deliveries. You must be philosophical! These are only cars. No-one dies, it is not life and death. These are only metal boxes with wheels! - Ling
---

Customer Letter: 636 / 1522
David says...

Easy to deal with, delivered correct car, on time, in perfect condition ... and all at an unbeatable price!

David

Editor Note: Hehehe, what were you expecting, David? A Subaru Impreza instead of your Zafira, by mistake?? Thanks for lovely short letter, always a pleasure to deal with an IT Services company. Your company blurb says: "Norbrook Direct is a North West based company established in 1998. It is operated as a family business with all its employees taking pride in customer service and following the principles of a jargon free and honest approach to IT. This philosophy forms the cornerstone of our business." - Ling
---

Customer Letter: 635 / 1522
Peter says...

Hello Ling,
A small letter of appreciation following delivery of my Fiat Punto. I found you to be efficient, direct and helpful to leasing novices like me. The car arrived as scheduled following my holiday in the Far East and was delivered and handed over by a nice patient guy from the leasing company. Top marks all round.

Ling is like a breath of fresh air to the car leasing business and goes to prove you can run a successful business and have a bit of fun whilst doing so. Only disappointment was I never saw any of the legendary noodles but the Chinese sweets were surprisingly OK.

Peter

Editor Note: Well, Pete, you were a lovely customer too. I rarely have to deal with customers in the Far East :) These new Grande Puntos are brilliant small cars - not so small actually! - Ling
---

Customer Letter: 634 / 1522
Andrew says...

Received the car yesterday, its wonderful, many thanks for your help, recommended you to a few people.

Andrew

Editor Note: Short and sweet, hehehe. Great! You got a damn cheap Zafira, Andrew! Go and drive it :) - Ling
---

Customer Letter: 633 / 1522
John says...

I am travelling back from Malta today and so will see it tonight. My wife has inspected it using your great delivery form and is very pleased - like all women she is much more detailed than me so I am sure it will be fine. She did note that no V5 was present and I was unsure who retains this - I imagine it will be Lexus?

I am 100% pleased with the whole process and only wish that some of the other business sources I need to use had such an excellent level of human customer service. I promise to write a rave review for your website when I get a chance to have a final look and drive for myself.

Thanks again Ling and thanks for doing exactly what you promised to.

... the next day: Just got back and ignored Sam and the 2 kids for my new lovely LEXUS. All is excellent with the car and boy you get a lot for your money on this basic model. Sam tells me that the delivery driver was excellent and went through the inspection with her and made sure she knew how everything worked. He got a coffee and sandwich and a free lift back to the train station for his trouble.

This is the rave review that I promised back at the start of this whole painless process.

It is surprising when someone delivers what they say they will and it is a pity that the greedy motor traders in the UK don't pay less attention to profits and more to customer service.

The service you provide is on a personal level and I knew that any problems would be resolved or you would tell me I was being unrealistic in my expectations. I was confident that you would never promise what you could not deliver and that is very important to me.

You exceeded my expectations and that is not something I have written to many companies or individuals over the years.

Overall an outstanding service and end product and also some free russian translation thrown in. I am now off to increase my carbon footprint by making sure I do those 15k miles in luxury in my bling bling Lexus.

Thank you Ling. Be back for my next car and would recommend you to everyone I meet.

Best Regards

John

Editor Note: John, well in reverse order; you won't have problems - this is a Lexus not a Jaguar! The mileage will be deducted from your contract, you won't pay for it. V5 is kept by the finance company. So pleased the car is much nicer than your wife or kids, of course! - it is a Lexus. Hope it was worth rushing home from Malta for :) - Ling
---

Customer Letter: 632 / 1522
Ken says...

Hi, Ling.

A great big thank you for the excellent and prompt service on the delivery of my Hyundai Santa Fe. This is my first experience of car leasing, and your whole approach made it incredibly easy throughout.

The vehicle was delivered bang on time by a very professional driver, and has actually exceeded my expectations. I will be definitely be recommending your service to friends and colleagues, and will be back myself in three years' time.

Many thanks and best regards,

Ken

Editor Note: Ken, well I am so pleased you are happy as the sandboy! I do my best to make it easy... as my husband is from Yorkshire, I know he needs me to make things REALLY easy for him, or he gets confused, hehehe. Please enjoy your Santa Fe! - Ling
---

Customer Letter: 631 / 1522
Jason says...

Brilliant. A pleasure to deal with - straight forward, simple quotes followed by a super-fast service. Excellent delivery of my Passat TDi, on time. Pleasant. Thanks a million.

Jason

Editor Note: Jason Smith, you are so economical with your words, but that makes easy life for me, less typing, hehehe. Great customer, no fuss, you knew what you wanted. Enjoy the new VW Passat! I give you a hyperlink. Integration Technology is the world leader in the application UV curing systems for the inkjet sector worldwide. It manufactures UV curing systems, in a variety of sizes with wide ranging power levels, to suit all inkjet applications. And you, Jason, are Da Boss! - Ling
---

Customer Letter: 630 / 1522
Warwick says...

Ling - thanks for your great service. Always quick to respond to my emails. You dealt with me with fantastic efficiency.

Warwick

Editor Note: Warwick, it was a fast turnaround this time, because I already had all your info on file from your last car with me (Vauxhall Corsa) and could get this Citroen C4 (a step up for just a tiny bit more money) delivered to you pronto. Look forward to another 2-years, always nice to see your name on the emails :) - Ling
---

Customer Letter: 629 / 1522
David says...
I am a multi-car user ALL PROVIDED BY LING! Ling's prices are good and her levels of service are even better. Communications via email, letter or phone are all very good. Strangely, Ling also has a sense of humour. Many thanks, Ling. Keep those prices low and service levels high. Excellent delivery of my BMW 320i Coupe, good communication on delivery, car was immaculate.

David

Editor Note: David :) You are a bloody nit wit! Why is it surprising that I have a sense of humour? Are you comparing me to Chairman Mao, or to your local Chinese takeaway??? :) As you say, you have other cars from me... you are also local! I love local business customers. I will be along for my free shopping, soon... in a Transit van! - Ling
---

Customer Letter: 628 / 1522
Sharon says...

Ling, the whole service has been great. I had immediate response to my emails, post arrived when it should, my Lexus IS arrived when it was promised, and the prices were as stated on the website.

What more could you want?... plus, the Chinese cola Polos are tasty!

Sharon

Editor Note: Sharon, I'm always amazed why it is surprising that all this stuff happens as it should. I expect it to! Why so many companies cannot manage this I just don't know, eh? Your bling-bling Lexus is a lovely car, hope you enjoy it. Damn fast, too! - Ling
---

Customer Letter: 627 / 1522
Barry says...

Excellent service from enquiry through to delivery. For once when using the Internet and email, I felt like a person and not a number.

I am pleased with my choice of Nissan Qashqai 1.6 Acenta, shame about the long delivery - but hey... that's the Japanese for you. Will be recommending you to friends and family.

Barry

Editor Note: Barry, the Nissan Qashqai is a great car, built near to me by Mackams in Washington. As you say, a long waiting list. When you quip "that's the Japanese for you", I would point to my education in China which imprinted the Japanese in every Chinese person's mind as murdering warriors bent on genocide, live medical experiments, forcing thousands into prostitution for their troops, and world domination with the Nazis. Remember this continued in China well before, and long after the end of WW2. But, hey - "that's the Japanese for you!" :). I'm sure they have improved slightly as a race and as a society, since then. They do make good cars. Ironically, Nissan is owned now by the French... so you have the first to attack owned by the first to surrender. How weird is that?! - Ling
---

Customer Letter: 626 / 1522
Steve says...

Ling, I've got to say you were not my first choice to hire a Mitsubishi L200 from. My local Mitsubishi dealer fought hard for the deal - this will be my third L200 - but he had too many troops to feed and couldn't believe the price quoted until I introduced him to your website.

How easy it was from printing the forms to taking delivery of the pick-up - on time and clean and to specification. Long live the small business. I would back you any day (for 50%)!!!

Steve

Editor Note: Steve... you also demanded a free lunch from me! You drive a bloody hard bargain, hehehe. Poor Mitsu dealer, they always refuse to learn to cut their overheads, eh? Why do they think customers like you should be paying for their heat, light, staff and fancy showrooms? Keep those L200 orders coming! :) - Ling
---

Customer Letter: 625 / 1522
Barry says...

As usual, Ling. A first class service. Excellent delivery. Couldn't ask for better service. Bless ya :)!

Barry

Editor Note: Barry, This is the second Mondeo you have taken, great to have you back just a few weeks after the first. I love customers who come back for more punishment, means I must be doing something right! - Ling
---

Customer Letter: 624 / 1522
Kate says...

Ling delivered my new Mini Cooper when she said she would, and it was perfect. I was worried about maintenance and handing the car back at the end of the lease, but she provided all the information I needed to gain confidence. Plus free sweets :) I have recommended Ling to a friend.

Kate

Editor Note: Well Kate, you needn't worry. All your Mini Cooper will need is a basic oil service and if you treat it like your own car you will have no problems at the end. I have had no complaints about end of term collection since I can ever remember. It is all common sense and very reasonable. Go and drive it, enjoy the Mini! - Ling
---

Customer Letter: 623 / 1522
Graeme says...

The attention to detail and service that we received from Ling was excellent and it was a pleasure to deal with her. That's why we have already ordered a second car (Nissan Qashqai) from Ling. Delivery of the Zafira was very good, but the alloy wheels were dirty.

Graeme

Editor Note: Graeme, I chased up your dirty alloy wheel problem, and the supplier said the weather was bad that day and they apologise. It was driven from quite a distance away. They car-washed the Zafira, they said, but the car wash did not have a wheel-scrubber. Whatever, a small problem and it is good to deal with you again. The Nissan Qashqai is on order, the Mackams are working flat out to build it! It is made locally to you :) Below is a pic of one of your other vehicles. If anyone needs data destruction in the North of England, visit Shredderman.


- Ling
---

Customer Letter: 622 / 1522
Claire says...

Hiya Ling! Everything has been great. You were so helpful with everything. We will be needing another van soon, so I will be in touch! We had a really good deal from you, thanks. Fantastic delivery.

Claire

Editor Note: Claire, yes, your van was very cheap. These Berlingos are great value. I do loads. Also, you got a good deal because your van had CD, electric windows, ABS and central locking. I wonder how many fireplaces you can fit in the back? I give you a bloody hyperlink to your website! Talk soon :) - Ling
---
Search my letters page!

| | | |
| --- | --- | --- |
| From your area... | ...or from people... | ...or about a specific car! |
| | | |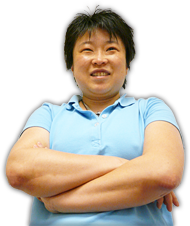 Online Service
Response Times
Quote > Proposal > Order > Delivery
75 CLIENTS IN 'PROPOSAL'
...LING REPLIES IN:
HRS : MINUTES sec
142 CLIENTS IN 'ORDER'
...LING REPLIES IN:
HRS : MINUTES sec
Customers use my secure LINGO management system.
Response times above based on last 4 hour period between
9am - 6pm, Mon to Fri -Ling

No Waiting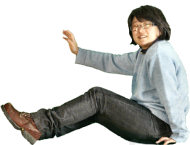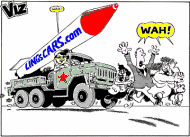 I am the Viz UK business ambassador!
Post me Ferrero-Rochers! Yum Yum!
Unlike most other internet car leasing sites, I publish all my contact information openly!
...so, you know who I am - Ling
THE UK's FAVOURITE
CAR LEASING WEBSITE!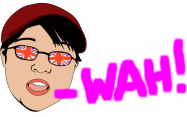 Boss: Ling Valentine MSc IoD
15 Riverside Studios
Newcastle Business Park
Newcastle upon Tyne, NE4 7YL
Tel 0191 460 9444
[email protected]
I prefer email to phone - Ling
VAT No: 866 0241 30
Co Reg No: 6178634
Consumer Credit Licence: 663330
Data Protection No: Z1098490
Best Before: 17/08/2007