CUSTOMER LETTERS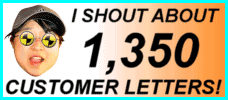 1522 LETTERS!
More customer letters than any other car sales site IN THE WHOLE WORLD! - Ling
You are viewing page 21 of 58 - go to page:
Search my letters page!

| | | |
| --- | --- | --- |
| From your area... | ...or from people... | ...or about a specific car! |
| | | |

Showing ALL my letters!



Customer Letter: 1027 / 1522
Steven says...

Great service as ever Ling.

Steven

Editor Note: Short letter writing competition WINNER! Save ink, save the environment :) Enjoy your Megane Sport Tourer, Steven. Matrix Intelligence is a UK designer and manufacturer of ruggedised digital CCTV video recorders. You specialise in mobile vehicle video recorders. You also supply niche covert surveillance recorders and undertake specialist projects to develop customised solutions. Hence the feeling I am being watched :). Despite very short letter, I give you hyperlink! - Ling
---

Customer Letter: 1026 / 1522
Peter says...

The only problem with leasing a vehicle via Lingscars is that you have to write one of these testimonials. There only so many times you can praise her!! And the service received. :) Nissan Qashqai delivered 1st thing - for a change. Good delivery.

Peter

Editor Note: Peter, you have had so many cars from me I have lost count! I always nag you to tell me how things went for you and this time I asked for more than 5 words :) You obliged - just, hahahaha! What a fantastic customer! Delivery time depends on how far away the supplier is, and most places far away from Stockton which is somewhere close to the end of the earth... Hehehe. - Ling
---

Customer Letter: 1025 / 1522
Emma says...

I was expecting to find the whole process of leasing a car quite stressful but it was such fun and so easy! I looked forward to and enjoyed all my communication with Ling and her team. I would recommend you to everybody!! Excellent delivery, very efficient, friendly and helpful.

Emma

Editor Note: Em, you were a great customer, despite being from London, hahaha. I trust your new metallic black Grande Punto is nipping in and out of the traffic and you are enjoying your new car. Great to have your letter! - Ling
---

Customer Letter: 1024 / 1522
Sukhjeet says...

Just a fantastic service! Everything so efficient, so personal and hugely competitive. How very refreshing! Excellent delivery.

Sukhjeet

Editor Note: Sukhy, well, now you have a new MX5! Thanks so much for being a brilliant customer, glad you enjoyed it :) - Ling
---

Customer Letter: 1023 / 1522
Jens-Ulrich says...

Ling ist providing us a fantastic personalised service, her prices are very competitive. She and her staff were doing their atmost to provide the right car on short notice, just in time to go on our holidays. The website is cutting edge and the personal touch of dealing with her customers ensures that you don't want to use any other company again. My Zafira was supplied in time without any problems.

Jens-Ulrich

Editor Note: Achtung! Ulrich, you are a German, us bloody foreigners have to stick together :) Your Zafira was going to be a diesel but due to massive Diesel Particulate Filter problems on these diesel Zafira cars we changed it to a petrol at short notice. You noticed this on German and Austrian Opel Zafira message boards and forums, too. I would not recommend diesel Zafiras. I am so glad you were happy with the petrol one. Hope I met your efficiency standards, I know Germans are keen on doing it right, unlike the bloody French. I have to say you were a wonderful customer; I learned my English watching Dad's Army (really!) and you have burst my imagined German stereotype bubble. Captain Mainwaring is wrong. You are certainly NOT a stupid boy! :) - Ling
---

Customer Letter: 1022 / 1522
Maxine says...
I am 100% satisfied with the service I have received from Lingscars.com. From sourcing the right car at the right price, through all paperwork to the actual delivery, everything has been perfect.

The attention to detail and personal touch has meant that I will recommend Ling to everyone I know. If the main dealerships were as good as they should be I would never have found Ling but thank goodness I did! Many many thanks.

Excellent delivery, friendly professional service, very helpful.

Maxine

Editor Note: Wow! I am on a letter roll today! Thanks so much for this fantastic letter, Maxine. You are a star. I hope you love your new Audi A3 as much as you love my service. Again, you have a very high quality job, you are a Director/Business Development Manager, so your words just doubled in value to me, thanks! Go drive! - Ling
---

Customer Letter: 1021 / 1522
Stephen says...

Was delighted with speed and ease of your service - just brilliant - no problems at all I will definitely tell all my friends about Ling!! Excellent delivery of my new Corsa. Dealer was great, no problems at all.

Stephen

Editor Note: Nice to be stealing car sales from Liverpool, hehehe. Liverpool was the first place Chinese came to the UK, so really I shouldn't make fun. You were a lovely customer Stephen. Thanks so much for your business and hope you enjoy the cheap, fast Corsa! - Ling
---

Customer Letter: 1020 / 1522
Lori says...

I quite often forgot I wasn't Ling's only customer! Ling provided me with probably the best service I have ever received from a company in any industry.

The online sign in area and LINGO message board is a fantastic tool for busy people to use. And Ling's response times and updates were great and frequent. I have recommended LINGsCARS to lots of people already and will definitely use again! Thank you!

Quick delivery, my Mazda MX5 arrives at 7.15am, great!

Lori

Editor Note: What an alarm call! Lori, you are talking about my LINGO system and people reading this will not know what it is. It is my behind-the-scenes communication area for customers, 100% secure. It is quite good, all built myself :) As you are a Business And Systems Integration Analyst, I value your opinion, thanks! You have a super car with your new MX5, just wait for the sunshine. - Ling
---

Customer Letter: 1019 / 1522
Piers says...

Fantastic service from ordring until dilivery of mi Volkwagen Golf. I wos kept informed at every stage along the weigh. Will reccomend without hezzitashun to all my freinds and staff.

Piers

Editor Note: My God. What a lovely letter from a Lancashire County Council school Headmaster! :) I expect a rush of teachers and school dinner ladies. I must admit I have doctored your letter for fun. Ooooops. Really your spelling is 10/10, Piers. Enjoy the Golf. Wait until your pupils see this letter, hahahaha! :) Ling wos ere.

I must not mess with Mr Tolson's spelling
I must not mess with Mr Tolson's spelling
I must not mess with Mr Tolson's spelling
I must not mess with Mr Tolson's spelling
I must not mess with Mr Tolson's spelling
I must not mess with Mr Tolson's spelling
I must not mess with Mr Tolson's spelling
I must not mess with Mr Tolson's spelling
I must not mess with Mr Tolson's spelling
I must not mess with Mr Tolson's spelling
I must not mess with Mr Tolson's spelling
I must not mess with Mr Tolson's spelling
I must not mess with Mr Tolson's spelling
I must not mess with Mr Tolson's spelling
I must not mess with Mr Tolson's spelling
I must not mess with Mr Tolson's spelling
- Ling
---

Customer Letter: 1018 / 1522
Rachel says...

Ling you really are a star, for helping me get a brand new SAAB Convertible, you beat all other leasing deals by far, with you the progress was easy and stress free so far!! Loving the car Ling, thanks again!! Excellent delivery, arrived on time, as arranged, no problems.

Rachel

Editor Note: Rachel, thanks for letter. As you are a Gas Contracts Manager, you should be able to afford a Rolls Royce with the size of people's bills. :) All you need now is sunshine instead of rain! What a summer to get a convertible car! Enjoy it. - Ling
---

Customer Letter: 1017 / 1522
David says...

Very good service, everything explained with simplicity. Fun website, easy to complete, and entertaining. Ling makes you feel that you are her only customer with helpful prompt responses to queries. Ling at first appears totally 'barmy' but it soon becomes apparent that she is a true professional. No complaints what so ever, nice free sweets, and noodles. My Grande Punto was delivered on time when requested. No problems, good service. Excellent.

David

Editor Note: David, you are sweet to say such nice things. I do not mind being barmy, what makes me barmy is trying to push suppliers and dealers to do what they should, quickly. As you are a police officer, I have withheld your address for security. - Ling
---

Customer Letter: 1016 / 1522
Victoria says...
Really refreshing and amusing way to buy a car. Contract hire is the cheapest way to stay in a new car every two years and Lingscars is the cheapest company that offers the service, but also does it in a way that is cheerful. Well done Ling.

I was really impressed with the lengths the dealer went to during delivery of my new Audi A3. Thanks XXX

Victoria

Editor Note: Yo! Victoria. Thanks so much for this order, it's great that you are happy. So much so that you have ordered another Audi, an A6 this next time. Great to do business with you, glad you thought it was fun :) - Ling
---

Customer Letter: 1015 / 1522
Jonathan says...

This was the most simple, best, effective and straightforward way of controlling, monitoring and taking delivery if a new car. Right products, right price and excellent customer service made this perhaps the best buying experience I have had and I will not hesitate recommend you to others. I wish you all the very best. Excellent delivery, polite, on time and friendly.

Jonathan

Editor Note: Great, that is just what I like to hear. So pleased I train customers like you to write letters like this :) You were a super customer. As you are a company director, I really appreciate your comments! I will see you in 3 years for a new Megane, Jonathan! - Ling
---

Customer Letter: 1014 / 1522
Marcus says...
Ling, the Audi A3 arrived on time. Once again, excellent service. Sure to use Lingscars again.

Marcus

Editor Note: Once again a short letter from one of my best customers. Your letters get shorter and shorter, Marcus. As you are a Solicitor, it is a nice surprise that you do not charge me £100 for each letter :) - Ling
---

Customer Letter: 1013 / 1522
Dave says...

I've just received delivery of my new car. It's the first time that I have leased and I was a little unsure if it was the right thing to do especially when I first saw Ling's web site. I needn't have worried. The service has been excellent. Four weeks from the first enquiry to delivery. Excellent value as well, the only concern I have is that I hope Ling doesn't make her fortune and retire before I have my next car. Good promt and efficient delivery service.

Dave

Editor Note: Hahahaha, I hope I retire before you have your next car, I wish!!! Dave, thanks so much for taking the car. It is easy peasy once you have figured out the savings. My website is designed to confuse :) See you in 2-years unless I am in the Caribbean. - Ling
---

Customer Letter: 1012 / 1522
Gary says...

Good services and communications. Kept informed of progress at regular intervals. All information was accurate and precise. Car was delivered a few days later than first thought but this was no problem. Dealer service was and has been good. Will definitely buy next car from Ling. Good delivery.

Gary

Editor Note: Gaza, you have a bloody pub called The Blue Bell, so I will be calling in for a (free) drink next time I am in Stockton. What lovely weather in summer 2008 for an Astra Twintop! Glad you are a happy bunny. - Ling
---

Customer Letter: 1011 / 1522
David says...

Hi Ling,

Just to let you know I took delivery of my car this morning. Thanks for the great service. I am now driving it to the local hospital to have my stomach pumped after eating the noodles you sent!! I couldn't read the instructions but I think it would have been better if I had boiled them instead of eating them straight from the bag!

Thanks again.

David

Editor Note: Dave, they are only a few months out of date, you have a weak British stomach! At least you were not sick in your new Merc A-Class! Gotta say, Mercedes customers should NOT have a sense of humour, according to Mercedes_Benz UK, you should hate my service and want to pay £1,000s more for patronising dealer ambience. - Ling
---

Customer Letter: 1010 / 1522
Stuart says...

Hi Ling,

Great car, great service, great deal. If only everything in life was this simple. Thanks for all your help. Excellent delivery of my new Suzuki Swift, what a lovely man, reminded me of my Grandad.

Stuart

Editor Note: Stuart and Nicola, you run a great web design company close to me in Gateshead. You say "Collate I.T specialise in creative solutions to your business problems. We can do a lot with a little and as we're independent and open minded, you get the best advice and a straight forward approach to getting things done." Maybe some other customers will contact you, I give you hyperlink. Enjoy the Suzuki. - Ling
---

Customer Letter: 1009 / 1522
Ricky says...

What can I say about Ling???

She is exactly as it says on the tin; no nonsense straight forward, honest, reliable and a pleasure to deal with. (Oh, and she is cheaper than many others). My new Renault Grand Scenic arrived as estimated, no problems. I will be back in 3-years time!! Excellent delivery, on time, polite and straightforward.

Ricky

Editor Note: Anyone with a "Y" on the end of their name is worth dealing with, and you are no exception, Ricky. Your Grand Scenic went directly to plan, so smooth. As you are Welsh ethnic, I will not try to impress with my Geordie. - Ling
---

Customer Letter: 1008 / 1522
David says...

Hi Ling, many thanks for all your help with Vera the Volvo, she goes like a dream and throughout the process you have been fantastic! Excellent delivery. Kind regards,

David

Editor Note: David and Lisa, hahahaha, Vera! That is a stupid name for a car. Car should always be male name as they are usually driven by idiots :) I am so pleased you are damn happy with the Volvo, it is a cool sporty car. - Ling
---

Customer Letter: 1007 / 1522
Michael says...

Hi Ling, Thanks for all you did to make the process quick and easy. Website is excellent and good fun. I like your sense of humour.

Choosing a car (Lexus IS) was easy and the prices very competitive. Communication was also excellent and timely. The whole process was a great experience. Thanks! Excellent delivery.

Michael

Editor Note: As you a director of a large PLC high-street Bank, maybe the biggest in the UK, I have hidden your address for security. It is nice to deal with high-flyers like you, Michael, it makes me realise that my service is good enough for everyone. You were lovely! So pleased you are happy, and hope to see you again in 2-years. In the meantime, I will charge you a £50 management fee, an unauthorised email fee for every message, I will charge you 50p every time you make a payment and make you queue out of my website to speak to me. You will get LingCard offers every 2 weeks in the post. Next time you want a car, I will tell you you can only have one if you don't need one :) Just like dealing with your bank, hehehe. - Ling
---

Customer Letter: 1005 / 1522
Amanda says...

I am delighted with my SAAB 9-3 Vector Sport Sportwagon. This is the first time I have ever leased a car and it enabled us to get a much more expensive car than we could afford to buy.

Ling provides a fantastic service, very efficient, no hassle and really easy to use, with a quick result. I would definitely use her again and recommend to friends. She is fast and furious person (in a nice sense) who has already done fantastically well. I think she will go much further. Excellent delivery service, everything explained. Thanks a lot.

Amanda

Editor Note: Wow, what a nice letter, Amanda. Hope you will enjoy the car. You are correct, you can rent a much better car than you can buy, for the same money. Have a great time, driving around Yorkshire. I have many Yorkshire customers, as price and money is very important to Yorkshire people :) I know. - Ling
---

Customer Letter: 1004 / 1522
Dave says...

Hi Ling, Just a short note to thank you for the excellent service I received from yourself. From the very first contact to delivery, everything was done very professionally. I recommended your company to my friend who is now a customer, and you sent me some car mats to thank me. Excellent!

Delivery excellent, very pleasant driver, nothing a problem.

Dave

Editor Note: Dave, hahahaha, what did you expect, a grumpy VW delivery man??? Well, maybe sometimes that happens :). But you got a lovely one. I'm very happy you thought my service was very good. Enjoy the Golf in sunny Scotland! - Ling
---

Customer Letter: 1003 / 1522
Charles says...

Hi Ling

Just a quick line to say everything is fine with the Volvo, it does look very striking in black - I cleaned it on Sunday it was looking a bit dusty, the interior is equally as stunning. Everyone who has seen it said they did not realize that Volvo made this model, it is being advertised on TV at the moment but that does not do it justice, it was worth the wait.

I will write a blog about it - don't worry my experience is all positive I have recommended you to several of my friends.

Charles

Editor Note: Charles, you have requested address withheld due to security, no problem! :) Great cars these C30 Volvos. I have had no complaints about them, everyone loves them. And they are so cheap for a premium badge. Hope you enjoy it, for 2-years. Go drive! - Ling
---

Customer Letter: 1002 / 1522
Peter says...

Spot on every time! And no fee!!

Peter

Editor Note: Peter, short letter, hahaha. Maybe you get tired writing, you have had so many cars from me :)The Qashqai is a great car, hope it does good service for your business. - Ling
---
Search my letters page!

| | | |
| --- | --- | --- |
| From your area... | ...or from people... | ...or about a specific car! |
| | | |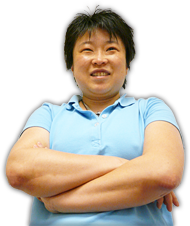 Online Service
Response Times
Quote > Proposal > Order > Delivery
75 CLIENTS IN 'PROPOSAL'
...LING REPLIES IN:
HRS : MINUTES sec
142 CLIENTS IN 'ORDER'
...LING REPLIES IN:
HRS : MINUTES sec
Customers use my secure LINGO management system.
Response times above based on last 4 hour period between
9am - 6pm, Mon to Fri -Ling

No Waiting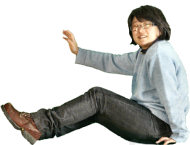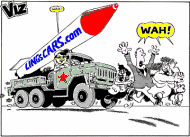 I am the Viz UK business ambassador!
Post me Ferrero-Rochers! Yum Yum!
Unlike most other internet car leasing sites, I publish all my contact information openly!
...so, you know who I am - Ling
THE UK's FAVOURITE
CAR LEASING WEBSITE!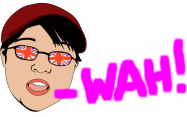 Boss: Ling Valentine MSc IoD
15 Riverside Studios
Newcastle Business Park
Newcastle upon Tyne, NE4 7YL
Tel 0191 460 9444
[email protected]
I prefer email to phone - Ling
VAT No: 866 0241 30
Co Reg No: 6178634
Consumer Credit Licence: 663330
Data Protection No: Z1098490
Best Before: 17/08/2007