CUSTOMER LETTERS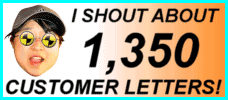 1522 LETTERS!
More customer letters than any other car sales site IN THE WHOLE WORLD! - Ling
You are viewing page 8 of 58 - go to page:
Search my letters page!

| | | |
| --- | --- | --- |
| From your area... | ...or from people... | ...or about a specific car! |
| | | |

Showing ALL my letters!



Customer Letter: 1359 / 1522
Rajiv says...

Dealing with Ling has been an enjoyable experience! She has taken the pain out of leasing and her service is A1! Thanks Ling and all your staff for putting up with all my silly questions! Absolutely love the Lingo system! Fabulous!

Rajiv

Editor Note: Wow! Rajiv, you are an Audit Manager for a solicitor firm, so I am pleased you appreciate the financial benefits of leasing this Accord. Your experience of my service makes me very pleased I put the effort in. Thanks for wonderful letter. Enjoy your new Honda (very good car!). - Ling
---

Customer Letter: 1358 / 1522
Craig says...

LINGsCARS is a brilliant business. It allows me, as a young professional to have the car I want without the cost of repairs and a car that depreciates in value. Ling was lovely to deal with, speedy responses and a good fun attitude. I am a very happy customer. Excellent delivery, friendly driver, couldn't fault anything.

Craig

Editor Note: Super duper letter, Craig! Thanks so much. You forgot to mention that as a Scottish ethnic you are tight in the money department, so I am sure you appreciated the fast car for slow money! Happy, happy! Your only challenge is insurance cost, but as car was as cheap as deep fried Mars bar, you have plenty of cash left for that. - Ling
---

Customer Letter: 1357 / 1522
Huw says...

Just like the compare the meercat advert- Simples!! No complaints what so ever. Ling emailed when she said she would, Lingo'd when said, and replied when she said and always in a timely manner. Honda Civic delivered with no problems and exactly as advertised. If only life was this simple and neat and delivered what was promised, then the world would be a far nicer place. Excellent delivery. Thank you.


Huw

Editor Note: Hahahaha, no doubt I will get a complaining from Compare the Meercat about that pic, but hey! - customer mentioned it, not me!!! :) Meercat is a delicious animal and when it comes to car leasing I eat it for breakfast. As you work for an aerospace company, Honda Civic is suitable because it looks like Dan-Dare with that grille and headlamps. So happy about providing a good service, always a pleasure to deal with professional experts like you, Huw :) - Ling
---

Customer Letter: 1355 / 1522
Jayne says...

First car I have leased. I found the service very professional, Ling is great to deal with, great sense of humour!! The website and secure LINGO system for communication is "Boss"!! Cannot speak highly enough! Good delivery of my new C5.

Jayne

Editor Note: Jayne, you are Op Manager for a company in Carlisle and I am so happy to get good reports like this from someone who deals with day-to-day operations. It means I am doing something right!!! Have a great time in the C5, and welcome to the world of leasing! - Ling
---

Customer Letter: 1354 / 1522
Tracy says...

Very efficient and helpful service. Keeps you informed every step of the way and very funny. Would recommend LINGsCARS to others. Helpful and professional delivery of my new C-Crosser.

Tracy

Editor Note: Another C-Crosser! It's great to have so many good reports about this Citroen dealer, they are very efficient. As you are a Chiropodist, Tracy, I am sure to recommend you to any visitors with foot-problem... my only foot-problem is putting it in my mouth when I talk to customers, hahaha! - Ling
---

Customer Letter: 1353 / 1522
Karen says...
Yet again I have had fantastic service from Ling. My Audi A3 is absolutely great and it came on time. Delivered by a really helpful man. Everything done really efficiently.

Karen

Editor Note: Karen, well... I am pleased you are so happy for a second time with another car. I'm sure you are happy with the A3, a lovely car! I look forward to calling in for free drink when I am in Darlington (not too far from me). - Ling
---

Customer Letter: 1352 / 1522
Brian says...

For a while, I wondered whether we had done the right thing - entering into a business relationship with this lunatic Chinese lady. But she knows what she is doing - she's doing good business, and she's doing it with humour! The whole process of arranging the lease went through without a hitch, and the new Mondeo Estate didn't have a speck of dust on it when it arrived. So, we're delighted with the car, and with Ling. When we increase our fleet by another ten or twelve vehicle, I don't think we will be looking anywhere else - Wah!!

Brian

Editor Note: Wah!!! indeed :) Hahahahaha. I do my best, and with following wind (after eating noodles) I manage to do a good job. Thanks for kind letter Brian. It is worth to have fun, because cars are fun... until they get banned. Glad you were so happy and I look forward to those next 10 cars, hahahaha. Maybe you should wait until the crunch is over? - Ling
---

Customer Letter: 1351 / 1522
Gordon says...

I have just received my second vehicle off Ling and, as with the first, I have been extremely impressed with the speed and efficiency with which the whole transaction completed. The Lingo system is great for keeping up to date. Great service, thank you. Excellent delivery, fast, kept me informed.

Gordon

Editor Note: Yo! Gordon! Thanks so much for the lovely letter. You are repeating customer. I am getting so many people coming back for second, thire and fourth cars and vans that I am losing touch!! Your new Citroen Dispatch will be a great van, so cheap too. Enjoy! - Ling
---

Customer Letter: 1350 / 1522
Richard says...

Hi Ling, I'm really enjoying my new Ford Fiesta and I can't stop telling people about your crazy website and just how fantastic your service is and how well you have treated me throughout. The experience I have had has been totally refreshing, completely professional, hilariously funny and extremely helpful. It's great to keep in touch and I definitely want my next car from you.

Richard

Editor Note: Rich, this is the second letter you have sent me, and I am so grateful. You were brilliant to chat to. You have also referred some customers to me from NATS. Thanks! - Ling
---

Customer Letter: 1349 / 1522
Thaneswary says...

It was a great pleasure leasing a car from Ling. For somebody who doesn't like paperwork and doesn't know how to go about leasing a car, Ling made it all very easy for me. Step by Step instruction and I could ask any or shall we say many silly question and got an answer for them all. I would recommend her to anybody. Thank you so much for all your patience and help. Excellent delivery, pleased at how easy everything was.

Thaneswary

Editor Note: Great!!! Thanes, you were a superstar lovely customer. And your Fiesta was not delayed by Ford, a small miracle lately. Glad I could help and none of your questions were silly - it's just that with a big thing like a car, it is better to have every question answered so you are happy. Thanks again! - Ling
---

Customer Letter: 1348 / 1522
Diana says...

From start to finish LingsCars has been a pleasure to deal with. Easy to monitor the progress all the way through, you always know what was happening. The friendly and fun exchange of emails made the whole experience much more enjoyable than form filling and confusing letters! Recommend every time. Good delivery on my Pug 207CC.

Diana

Editor Note: Yes, I try to avoid boring communication, Diana. Getting a car should be great fun. It's really fantastic go get a letter like this because it lets me know that all the investment in my systems pays off. LINGO works well. Thanks again, get the roof down and have a great time in the Peugeot 207 CC! Just add sunshine. - Ling
---

Customer Letter: 1347 / 1522
Charles says...

Thanks Ling. Fiesta is great, great service, 5 weeks from first contacting you, to car at my doorstep. First class.

Charles

Editor Note: Chic (your nick if people wonder), it's great that you had a Fiesta so fast. Many customers have had Fiestas delayed because Ford cannot keep up with demand. However, you were a lucky one. Enjoy your new silver Titanium TDCi. - Ling
---

Customer Letter: 1346 / 1522
Nina says...

The service was fantastic, it was so fast and efficient. I love my new car and will be looking for a new deal as soon as my current agreement expires. Good delivery of my Peugeot 107, very pleasant and on time.

Nina

Editor Note: That is excellent, Nina! So happy you are so happy. You are not far from my office so I may see you driving around. It's lovely that you say you will be back. Please enjoy the 107! - Ling
---

Customer Letter: 1345 / 1522
Mark says...

First class service. I reported on the day of delivery that the Mazda 6 had not been fitted with reverse parking sensors ordered. Ling called first thing the next day and arranged with the dealer. The dealer was equally first class with the sensors fitted within two days. Will certainly recommend you.

Mark

Editor Note: Mark, as you are Senior Client Manager with a major Finance Company, I take your comments seriously. Thanks for very kind words. Dealer was very good at sorting their mistake, too. As you live in Yorkshire, everyone will note that the price was cheap, too. :) - Ling
---

Customer Letter: 1344 / 1522
Martin says...

Hi Ling, sorry I've taken so long for this feedback but have started a new job! Ling, you were brilliant, I would recommend you to anybody. Good communication, you do exactly what you say on the tin! Brilliant delivery, car on time and washed. Many thanks Ling.

Martin

Editor Note: On my tin, it still says "Made in China", hahahaha! I withhold your address as you are important person in Armed Forces and I do not want responsibility for terrorist incident. I forgive you for delay while you are on Tour of Duty with Band of Brothers. Thanks, Tommy Atkins for being super customer. Glad they managed to wash your Volvo C30... There is a war on, you know! - Ling
---

Customer Letter: 1343 / 1522
Christopher says...

Ling is crazy! In a good way! She is crazy about keeping customers informed (and happy) (and fed on Chinese radioactive noodles). I recommend Ling as a tremendously authentic person, committed, highly original and I wouldn't hesitate to do business with her again. Shame car was not completely clean on delivery.

Christopher

Editor Note: Right, I will kick that supplier! Apart from the bit of dirt on the car, you write a really lovely letter, Christopher. It is true the noodles are slightly radioactive, blame Lop Nor. A bit of Gamma does you no harm according to Chinese Government, so no moaning. Enjoy the Zafira!!! - Ling
---

Customer Letter: 1342 / 1522
Salim says...

From the moment I decided I was going to use Ling and chose the C-Crosser, the process was a smooth one. The documents are all clearly marked and kept simple to complete. The car turned up in pretty good time and apart from the good weather I was promised to get to drive in, Ling delivered on everything else! Hope to be back in 23 months. Good delivery but hurried handower and the driver was not conversant with the full spec of the car.

Salim

Editor Note: Yes, the bloody British weather let me down. Far better to have consistent pollution and stable murk in China. Hehehe. As you live in Poole (I used to visit a great noodle bar there), you can enjoy the sunshine on the beaches, not in the C-Crosser. Thanks for comments, Salim, I will kick the dealer to train their delivery guys.. - Ling
---

Customer Letter: 1341 / 1522
Stephen says...

I can't believe how quick and convenient it was to deal with Ling. This is the first lease car deal I have set up and from the start 'til I received the car Ling was superb. Free money, mints and coffee just added to the deal. Recommending Lings to everyone now. Thanks! Excellent delivery. Arrived on time in great nick.

Stephen

Editor Note: What is "great nick"? Guess that means good condition, Stevie, hahaha. Honda Civic is most popular car, also built in UK which is good. Shame no cars are built in your part of Scotland any more. See you in a couple of years! - Ling
---

Customer Letter: 1340 / 1522
Craig says...

The whole process was 'Lingtastic' from start to finish. A lot of the big utility companies could learn a lot from your approach to customer service. I look forward to renewing, hope prices don't go up! Excellent delivery - everything as stated.

p.s. enough of the crushed polo mint already!

Craig

Editor Note: Great, great! Apart from these C-Crossers are really popular cars, I am happy you enjoyed the service. I am available for big utility training courses at £10,000 per hour :) Bloody post office crushed the Polos. When I sent the special Chinese sweets they were in one piece with just one hole. I should claim the Polos on insurance, hahaha. - Ling
---

Customer Letter: 1339 / 1522
Kabir says...

Hi Ling, thank you for your efficient and quality service in relation to my Honda CRV. I managed to do all communications online without having to telephone once! Good delivery.

Kabir

Editor Note: This is my goal! To have a truly online service that is 10 times better than traditional methods. I NEVER heard your voice, yet I feel I got to know you well, and you are very happy. This efficiency means cheaper cars, which is what matters. Have a great time in the CRV! Thanks, Kabir. - Ling
---

Customer Letter: 1338 / 1522
Gayle says...

A great service provided by Ling and her team from start to finish. To begin with, the website looks a little daunting but you soon get the hang of it. All the way through the process you are kept up to date with what's happening. No lapse in communication whatsoever. I'll definitely be using LingsCars again! Excellent delivery by the Citroen dealer - could not be faulted!

Gayle

Editor Note: Gayle, so pleased you are happy! The C4GP is a great 7-seater! It's hard to add anything to your letter. Thanks so much for being a lovely customer. - Ling
---

Customer Letter: 1337 / 1522
Darryll says...

LINGsCARS is a great company to do business with. The messages are clear and the staff are very helpful. Would do business again with Ling. Excellent delivery of my Honda CR-V.

Darryll

Editor Note: You work for Tracker, so I hope you don't lose your new CRV, Darryll! Hehehe. I do my best to make you happy, I even sent you some mats because Honda are miserable and don't include them with the car. Thanks for sweet comments. Staff are well trained! Using big stick (no carrot), hahahaha. Hope you enjoy the car. - Ling
---

Customer Letter: 1336 / 1522
Martin says...

Hey Ling! You were great once again during our recent encounter, and the second car you have supplied me is brilliant too!! Car arrived very early on the agreed date - perfect! Thanks for all your help and once again a faultless service! I have passed your details on to loads of colleagues.

p.s. - Does anyone else own a Koleos? I still haven't seen any more on the road!!

Martin

Editor Note: Errr, to my knowledge Regie Renault are in the doldrums with barely half the market share of a year ago. They have only sold one Koleos; to some mug in Essex. I think it was white with chrome wheel trims. Hope you enjoy it, hahahahaha! As you are a repeating customer, I won't be TOO cruel, Martin. :) - Ling
---

Customer Letter: 1335 / 1522
Michael says...

Ling is always available with advice and help. She assumes the responsibility of the sale with the best deal for her clients. The large manufacturers should take a good look at her operation. Excellent, Ling.

Michael

Editor Note: Yes, pay attention Mercedes-Benz, who hound and persecute me because I sell their new cars (despite their sales figures down in the gutter in the Credit Crunch). Rarely a week goes by without the German bullies threatening me with court for showing their brand, their cars or even the words "Mercedes" or "Smart". You should listen to the customers, Mercedes!!! Michael is an MD, he knows what he is talking about. Thinks for the kind letter, Michael. - Ling
---

Customer Letter: 1334 / 1522
Jennifer says...

As usual Ling (this is our third car from you) your service was excellent, communication second to none and your pricing was cheap. We save about £50 a month from you as opposed to the dealers pricing. You even sorted out a last minute Nissan price rise for us. Thank you see you in a year to replace our other car. We got a phone call before delivery, car was clean, nice polite driver. Excellent!

Jennifer

Editor Note: Here we go, third time repeating customer! Wow! Thanks, Jenni, you are a superstar. This Micra will do a nice job for you, good to see you are supporting British Manufacturing at this difficult time. See you back soon, eh? - Ling
---
Search my letters page!

| | | |
| --- | --- | --- |
| From your area... | ...or from people... | ...or about a specific car! |
| | | |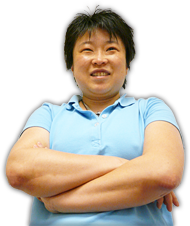 Online Service
Response Times
Quote > Proposal > Order > Delivery
74 CLIENTS IN 'PROPOSAL'
...LING REPLIES IN:
HRS : MINUTES sec
183 CLIENTS IN 'ORDER'
...LING REPLIES IN:
HRS : MINUTES sec
Customers use my secure LINGO management system.
Response times above based on last 4 hour period between
9am - 6pm, Mon to Fri -Ling

No Waiting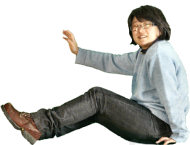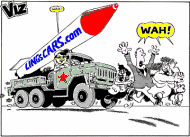 I am the Viz UK business ambassador!
Post me Ferrero-Rochers! Yum Yum!
Unlike most other internet car leasing sites, I publish all my contact information openly!
...so, you know who I am - Ling
THE UK's FAVOURITE
CAR LEASING WEBSITE!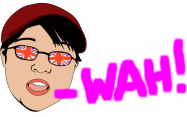 Boss: Ling Valentine MSc IoD
15 Riverside Studios
Newcastle Business Park
Newcastle upon Tyne, NE4 7YL
Tel 0191 460 9444
Fax 0870 486 1130
sales@LINGsCARS.com
I prefer email to phone - Ling
VAT No: 866 0241 30
Co Reg No: 6178634
Consumer Credit Licence: 663330
Data Protection No: Z1098490
Best Before: 17/08/2007