CUSTOMER LETTERS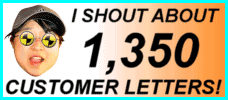 1522 LETTERS!
More customer letters than any other car sales site IN THE WHOLE WORLD! - Ling
You are viewing page 30 of 58 - go to page:
Search my letters page!

| | | |
| --- | --- | --- |
| From your area... | ...or from people... | ...or about a specific car! |
| | | |

Showing ALL my letters!



Customer Letter: 797 / 1522
Gemma says...

I found Ling's website really helpful! The whole process was so easy. Ling either answered the phone straight away or called me back within half-an-hour so I always felt in touch with what was going on. Our lovely car was delivered straight to our front door. I will definitely use Ling again! Excellent delivery of my new Qashqai, prompt and friendly.

Gemma

Editor Note: You are quite local to me, Gemma, I love local customers. I always have the hope I will bump into people from this part of the World. Also a local car, it comes from Washington, near you, too. Go drive! - Ling
---

Customer Letter: 796 / 1522
Stewart says...

Thank you for supplying my new Honda Civic, it looks and drives just as it should! What an experience, you're a wild one, still it's a good way to lease and would be boring if we were all business-like and "stiff" all the time! Delivery was excellent.

Stewart

Editor Note: Hahahaha, a "wild one"! I just like to have fun, Stewart, that's what it should all be about. Have a great time in the Civic, see you in 2-years. - Ling
---

Customer Letter: 795 / 1522
Clare says...

Excellent service - the best! When I first found your website I thought it was a bit crazy, but the professionalism in dealing with my enquiries convinced me to proceed with the lease of my Renault Megane CC from you. Brilliant - would recommend you to anyone! Excellent delivery.

Clare

Editor Note: Wow, crazy, huh? Many of the other motor dealers think so too. Except I think it is about people, not cars, that's why they say I'm crazzzzzy. Super letter, thanks for sticking with me :) Wait for summer, and get the top down - even in Scotland! - Ling
---

Customer Letter: 794 / 1522
Sharon says...

If anything, we were a bit slow getting the documents together waiting for the offending utility companies, but once we sorted that out there was no problem with the rest of the service: very quick, efficient, all telephone calls answered and returned. Great service! Will definitely use you again, thanks Ling! Delivery was excellent, by a nice old gent from L*****. Great!

Sharon

Editor Note: Sharon, well, these Qashqais are the most popular car, orders just keep piling in. Maybe I am close to having my own production line at the Nissan factory in Washington. I agree it can be a hassle getting proofs, but better that, than data theft! :) - Ling
---

Customer Letter: 793 / 1522
Sarah says...

Ling, the Zafira is proving a great run-around, really useful as part of our vehicle fleet. Thanks for all your help! Excellent delivery, professional service and on-time!

Sarah

Editor Note: Sarah, this car follows the Nissan Navara you have just had from me. Thanks for being a super customer! I love the way the Zafira is just a "run-around", hehehe. Enjoy! - Ling
---

Customer Letter: 792 / 1522
Ahmed says...

After wasting 3 weeks waiting for a firm quote from a reputable company that advertises in the national press, I came across your site. You provided an excellent service, very friendly and professional, the sweets are lovely too! Best wishes for Christmas and the New Year! Excellent delivery of my new Kia Sorrento; prompt, helpful, professional.

Ahmed

Editor Note: Ahmed, thanks. You were super-duper customer. You prove that advertising in the national press does NOT guarantee you a good service. - Ling
---

Customer Letter: 791 / 1522
Craig says...

I think it's great that I got to deal directly with Ling and my fiancée absolutely loves her new car!! Excellent delivery. Thanks Ling!

Craig

Editor Note: Craig, I hope the Grande Punto has done the trick for your future wife (or civil partner - I can never be too sure, hehehe). These are fantastic value cars. So pleased you are happy, and it is me who should be pleased I spoke directly to you, you were lovely customer. thanks. - Ling
---

Customer Letter: 790 / 1522
David says...

Our experience during the lease of a new Nissan Qashqai was very straight forward with no complications whatsoever. Ling is an extremely professional and efficient individual who always promptly responded to our email enquiries/requests within minutes of them being sent.

I wouldn't hesitate to recommend her to business colleagues and acquaintances, as her service has been second to none... something which cannot be said of larger organisations in the same sector.

David

Editor Note: Dave, yes, well... not everyone is great in the car business - everyone knows that. I do my best to BE the best. As you are the owner of a large business of your own, I feel proud that you say such nice things. Speak soon! - Ling
---

Customer Letter: 789 / 1522
Natalie says...

Ling has made my first venture into car leasing easy, stress free and most importantly of all fun! I will certainly be returning to Ling in the future for any leasing needs or just crazy words and humour. Thanks Ling for arranging my lovely new Citroen C4.

Natalie

Editor Note: Well, why not have crazy words, Natalie? Getting a new car should be fun :) Why make it all serious and miserable? I'm so pleased you are happy and hope you enjoy driving around Scotland. - Ling
---

Customer Letter: 788 / 1522
Vikki says...

Well done, Ling. Great Service and excellent patience! Excellent delivery. The Zafira is wonderful and was delivered within 24 hours of our cheque arriving at Ling HQ. Enough said. Thanks.

Vikki

Editor Note: Vikki, I should point out that this is extremely fast delivery, i can't always manage this. Everyone reading this, please take note. Enjoy the bloody Zafira. Great car, cheap price! - Ling
---

Customer Letter: 787 / 1522
Grahaeme says...

Ling you are a legend. I have never had someone email me back so quickly. Fantastic service from start to finish. I will definitely use you again in future (providing you are still the cheapest).

Grahaeme

Editor Note: Hahahaha, and who will beat me on price?? Not the dealers. My thought is "why email slowly when you can email fast?". DEALERS TAKE AVERAGE 24 HOURS TO RETURN AN EMAIL. All mine are done well within 24 minutes, probably sooner, immediately if possible. Got to laugh at the poor dealers... Enjoy the new Ford Mondeo! - Ling
---

Customer Letter: 786 / 1522
Thomas says...

Great lady - wonderfully nuts but sharp and a pleasure to do business with. A smooth and hassle free way to contract hire a new Nissan Qashqai. Good delivery - car mats would have been nice.

Thomas

Editor Note: Thomas, I have 500 car mats on order - special design. Half the time, the dealers do not provide these and they are important because I know you want to keep your car in top condition, for the return in 2 years. I will forward a set. Every car will get free mates soon - when my big order arrives. But it takes time to get these made. So pleased you are happy. - Ling
---

Customer Letter: 785 / 1522
Andrea says...

As said in my email; brilliant website, excellent dialogue, inventive service and fantastic car. Excellent delivery. Glad your website explained that financial info could take some time. Thanks again.

Andrea

Editor Note: Yes, these Toyota Corolla Versos are really lovely cars :) Thanks for letter, i always appreciate feedback from business owners. Glad you are so happy, Andrea :) - Ling
---

Customer Letter: 784 / 1522
Andrew says...

Whilst I knew I had ordered an Audi TT with a long lead-in February until September, Ling kept me full informed along the way and delivery was totally hassle free and spot on the agreed date. An excellent service all round and a bit of fun as well. Perhaps a little sceptical at the start but a firm believer at the end. A big thank you.

Andrew

Editor Note: Andrew, this must be a record lead-time for me. WoW! 8 months from ordering to delivery! Audi are really behind with TT production, glad you were patient enough to wait for the car :) You were lovely... I know you didn't believe me at first, but by the end you knew I was telling the exact truth with regard to the price and delivery time :) As a business owner, I appreciate your comments. Thanks. - Ling
---

Customer Letter: 783 / 1522
Raymond says...

Would use LingsCars again and would recommend her to my friends. The whole process from start to finish was painless. Excellent delivery. Ling does deliver. Merry Christmas.

Raymond

Editor Note: Merry Christmas to you, too, Ray! Bit strange if someone is reading this in July :) Thanks for letter, comments always welcome! - Ling
---

Customer Letter: 782 / 1522
Ian says...

Service and communication was excellent, Ling gave me confidence in this 'new' way of acquiring a car. Citroen C-Crosser feels solid and does what is says on the tin. Extra seats fine if you move the middle row forward. Cruises the motorways well and drives over soft ground confidently without chewing up the grass. Excellent delivery, by two extremely pleasant gents - like friends dropping a present off to me. Book me another on in 2 years time.

Ian

Editor Note: Ian, thanks for the mini-road-test :) Yep, nice car... so happy you were pleased with my service!! - Ling
---

Customer Letter: 781 / 1522
James says...

It has been a real pleasure getting my car from you. You were patient with my questions, excellent at communicating, and everything went very smoothly. My only concern was lack of clarity and planning about when I would get the car, but it came within the period originally estimated, so it was not a problem. Many thanks for the great service. Excellent delivery.

James

Editor Note: James, well, that is Vauxhall for you. Sometimes they cannot provide accurate info about exact delivery, but from experience I knew this car would arrive when we estimated it would. Glad you are so happy :) - Ling
---

Customer Letter: 780 / 1522
Robert says...

Ling just rings my thing excellent service from beginning to end.

Robert

Editor Note: WoW!!! Short letter. Nice comment :) Thanks Robert! - Ling
---

Customer Letter: 779 / 1522
Ashley says...

When I decided I wanted a Lexus I went to my local dealer to see if he could match Ling. He said that Ling was lying and couldn't get me the Lexus IS at the price quoted by Ling. Well... I now have the car, as usual on time, and at the price quoted. Ling does exactly as she says, this is my 2nd car from her and she has always delivered. Still hate the bloody Chinese sweets though.

Ashley

Editor Note: Ashley, you work in a solicitors in London, so I guess you learn to tell who is lying. In this case, the official Lexus dealer was lying. Dealers tend to do this, unfortunately. Enjoy the bling-bling car, enjoy Christmas! For the benefit of the tape, you are a male Ashley, not a female. Thanks for the letter of support, grassing up the dealers. The Lexus dealer who accused me of lying was: Lexus Southend, 9 Stephenson Road, Eastwood, Leigh-on-Sea, Essex SS9 5LU. Merry Christmas, Lexus Southend! - Ling
---

Customer Letter: 777 / 1522
Victoria says...

Sorry for taking an age to send this letter - I've been busy enjoying my new Audi Q7!

I just wanted to say how easy you made getting my Q7. Excellent service, a fantastic experience dealing with you - so simple and excellent communication, too! My car was delivered on time in excellent condition. Cheers.

Victoria

Editor Note: Vicki, well, you are a Director of Specsavers. I am so happy you didn't tell me you should have gone to Specsavers for your new car :). These Audi Q7s are lovely cars, so big and comfy - but fast and sporty 4x4s, too. Enjoy it! I will avoid Vision Express in the future :) - Ling
---

Customer Letter: 776 / 1522
Mike says...

Ling, I'm very happy to provide you with honest and accurate feedback as I believe you provide a great service that others should enjoy!

You know, since I agreed the very competitive deal on my new BMW 3-Series Coupe, I've been singing your praises with all of my colleagues... some of who have also taken up deals with you. You are a real star, thank you. Good delivery, I was happy with the service.

Mike

Editor Note: Mike, well, you are a top dog, a "Head of" for Sunderland City Council, so you know what to demand in the way of service, as you provide service to the locals every day. These BMWs are very good value and they are great cars. So pleased that you have recommended me, thanks. I appreciate your lovely letter! - Ling
---

Customer Letter: 775 / 1522
Justin says...

Good service, thank you. See you in 18 months for my next car. Excellent delivery of my Alfa 159, very professional.

Justin

Editor Note: Justin, so glad to get your note. Thanks. Enjoy the Alfa 159, these are lovely cars, fast and stylish. - Ling
---

Customer Letter: 774 / 1522
Andrew says...

Hi Ling,

Thank you for your great service. I can't say bad stuff about you because there is none to say. I found you to be friendly and good fun. A great all-round service. Excellent delivery, my Qashqai arrived with a friendly smile.

Andrew

Editor Note: Andrew, wow, you run a power station! Please keep the electricity coming. I think you supply the Queen in her castle! Enjoy the Qashqai, you were lovely to deal with. - Ling
---

Customer Letter: 773 / 1522
Suzanne says...

I received a great service from LINGsCARS. She replied quickly to all emails and gave me enough information to make an informed decision. Excellent delivery, helpful and professional.

Ling - I will be back in two years, without a doubt.

Suzanne

Editor Note: Sue, well, you got a lovely pearl black Clio :) Hope you have a great time driving in Essex and hope it does not clash with the white trainers. You are a Production Control Manager for Royal Mail, please give them a kick and tell them - "no more strikes!" :) - Ling
---

Customer Letter: 772 / 1522
Nick says...

A quick and efficient service. Best deals around... I know, as I checked a lot of other companies websites. Keep up the good work. Car was one day late for delivery. See you in 2 years time.

Nick

Editor Note: Nick, what a fantastic address you have. A new, posh car for a posh address. You can tell you are an estate agent :). The C-Class Mercs are bargains at the moment and the new models are great cars. Hmmm, one day late... I cannot work miracles and even Mercedes Benz get it wrong sometimes. Bloody Germans; you cannot rely on these damn foreigners, eh? :) I hope the small wait did not spoil it for you. At least you don't need to fill in a HIP for a car :) - Ling
---
Search my letters page!

| | | |
| --- | --- | --- |
| From your area... | ...or from people... | ...or about a specific car! |
| | | |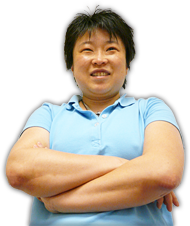 Online Service
Response Times
Quote > Proposal > Order > Delivery
75 CLIENTS IN 'PROPOSAL'
...LING REPLIES IN:
HRS : MINUTES sec
142 CLIENTS IN 'ORDER'
...LING REPLIES IN:
HRS : MINUTES sec
Customers use my secure LINGO management system.
Response times above based on last 4 hour period between
9am - 6pm, Mon to Fri -Ling

No Waiting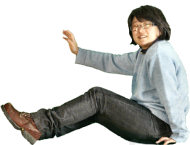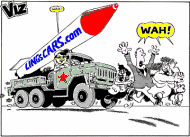 I am the Viz UK business ambassador!
Post me Ferrero-Rochers! Yum Yum!
Unlike most other internet car leasing sites, I publish all my contact information openly!
...so, you know who I am - Ling
THE UK's FAVOURITE
CAR LEASING WEBSITE!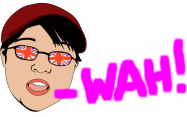 Boss: Ling Valentine MSc IoD
15 Riverside Studios
Newcastle Business Park
Newcastle upon Tyne, NE4 7YL
Tel 0191 460 9444
[email protected]
I prefer email to phone - Ling
VAT No: 866 0241 30
Co Reg No: 6178634
Consumer Credit Licence: 663330
Data Protection No: Z1098490
Best Before: 17/08/2007