CUSTOMER LETTERS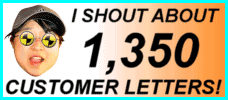 1522 LETTERS!
More customer letters than any other car sales site IN THE WHOLE WORLD! - Ling
You are viewing page 14 of 58 - go to page:
Search my letters page!

| | | |
| --- | --- | --- |
| From your area... | ...or from people... | ...or about a specific car! |
| | | |

Showing ALL my letters!



Customer Letter: 1207 / 1522
Mark says...

Very helpful and friendly. No problems answering my silly questions as a first time lease customer.

Your website is very "interesting" but actually works very well - especially the LINGO system.

As for the Honda Civic Type-R itself, it has a funky and comfortable interior, brilliant VTEC engine and massive boot. Huge grip, but the handling is rather inert. Not a true Type-R perhaps, but a grown up one. Excellent delivery, friendly and informative.

Mark

Editor Note: Mark, as you are a software developer, never mind the car - thanks so much for the comments about LINGO! These Type R's are more sensible than the previous model, but still look and go great. Thanks for the letter, you were a star customer - even a first timer! - Ling
---

Customer Letter: 1205 / 1522
Joanne says...

I am very happy with the service you have provided, however when the Grande Punto was delivered there was no aerial with the car and the delivery man didn't show me how to work the cer; eg. the Blue and Me.

Joanne

Editor Note: Joanne, once again I am let down by the supplying dealer! I kick them, beat them up and shout - but some dealers are STILL so unresponsive. They should learn better customer service, eh? I am pleased you are happy with MY service, shame I cannot say the same about the dealer's service. Boots swing into action, AGAIN! Grrrr. - Ling
---

Customer Letter: 1204 / 1522
Peter says...

Thanks for providing our new car. When we first stumbled upon your site I was really worried that you were mental. After dealing with you, I now know you are TRULY mental! We will defo be using you again and can't believe we have not found you sooner. Well done and I hope you have a successful business and can afford a real nuclear missile one day. Delivery of my C-Crosser was good.

Peter

Editor Note: Why do I find all the mental customers in the UK? You were a very funny onion to deal with, Pete. You live in Whitby. I do like to visit that place and have the fish and chips. Hope they have cleared all the overflow shit from the streets for my next visit. Thanks for being a fun customer, these are only cars - not life or death unless you get run over by one, eh? :) - Ling
---

Customer Letter: 1203 / 1522
Lee says...

Very happy with the new Lexus and the personal service. Feels as if you can speak to the boss and are not being fobbed off by a secretary. Will definitely use Ling again.

Lee

Editor Note: Good, good, that's what I like to hear! As a Company Director, once again I will say your comments mean so much to me. Those Lexus are lovely cars, enjoy it! - Ling
---

Customer Letter: 1202 / 1522
Tanya says...

Ling was extremely efficient to every query I had with regards to my order and kept me updated on progress. I've never known service like it. I'm very glad I choose your company. Delivery was good – but Ling is so efficient she makes delivery drivers look slow.

Tanya

Editor Note: Tan, yep, fast is good :) Why communicate slow when you can chat fast? Just like your racy little Corsa, eh? Hahaha. Thanks for comments on my service. Enjoy your Corsa! - Ling
---

Customer Letter: 1201 / 1522
Ian says...

This is our second vehicle from Ling (and won't be the last) Service from start to finish was impeccable. Delivery was excellent. My new Mercedes M-Class was delivered 10am on New Years Eve as arranged.

Ian

Editor Note: Super duper service from this Merc dealer, they did well delivering that close to Xmas as promised. Thanks so much for being a repeating customer, Ian, and enjoy posing in the M-Class. As MD of a successful estate agents in the current climate, I appreciate your comments. - Ling
---

Customer Letter: 1200 / 1522
Stephen says...

Ling has some great deals. Fast efficient service and very friendly. I hope to rent from you again. Delivery of my Golf was excellent.

Stephen

Editor Note: Stephen, as you are an accountant I appreciate you find my deals financially beneficial :) You are only 10 miles away from me, hope to see you around in your Golf! - Ling
---

Customer Letter: 1199 / 1522
Jennifer says...

This Citroen C5 Tourer has got to be the easiest car lease I have ever done. Ling was great – very prompt at replies and always with a solution. I found the exact car I wanted and an so pleased with it. The dealer did not fit one of my extras for delivery but Ling made sure this was done. Would definitely use again when my lease is up and I have recommended to everyone! Delivery was excellent, you sorted the problem very quickly, cannot fault the dealer apart from this small error.

Jennifer

Editor Note: Yes, Jenny, the dealer forgot to fit the bluetooth. Aaaargh! These bloody dealers drive me mad. How can they forget stuff? I make it so clear and include it in the description on every bit of my correspondence with them. Still, so pleased at the rest of your comments! Thanks :) There is always a solution. I got them to retro-fit the bluetooth immediately. - Ling
---

Customer Letter: 1198 / 1522
Neil says...

Ling,

I really have to say how good the service that you provide is. The attention to detail, the prompt replies to questions and delivering exactly what you said, when you said made getting my car painless. Thank you very much, I will definitely be using your company again!

Delivery of the Vauxhall Astra to where I was working instead of home meant I got my car quicker as I was working in Bolton but live in Birmingham. Excellent.

Neil

Editor Note: I like "excellent", that is a great word. I am happy to deliver to work addresses as long as we have all home address proofs in place, for security. You were very lovely to deal with. Neil, as a software engineer, I am glad you like my software systems :) I still cannot pronounce your surname. And people say Chinese is a difficult language, hahaha. - Ling
---

Customer Letter: 1197 / 1522
Stephen says...

Ling, thanks for the whole experience. From take off to landing the whole process was quick and simple. What a great idea the Lingo area is. You can see the current status and history in a second. We'll be back! Delivery of my new SAAB was good.

Stephen

Editor Note: Stephen, thanks for great comments. I put a lot of effort into my LINGO area. Shame only customers get to see it. Bet you look cool in your new SAAB Sportwago, see you in a couple of years. - Ling
---

Customer Letter: 1195 / 1522
Michael says...

Hi,

Just 3 words; Easy, efficient, cheap.

Thanks. Delivery of my new Citroen C4 Grand Picasso was good.

Michael

Editor Note: Just 3 words, Michael: Thanks For Letter! Hahahaha! - Ling
---

Customer Letter: 1194 / 1522
Christian says...

Look beyond the Chinese business tactics and you will find a rare breed of company that will do what it can for its customer. I wanted a good value lease car and Ling supplied me with one! What else can you ask for? Delivery of my new Citroen C-Crosser was good.

Christian

Editor Note: Christian, thanks for the letter. I am not sure about the Chinese business tactics, I don't quite poke you in the eyes with chopsticks or threaten you with a giant cleaver. I admit to poisoning you with Chinese sweets :). Enjoy your lovely new C-Crosser. - Ling
---

Customer Letter: 1193 / 1522
Robert says...

You are my Valentine. You delivered a shiny new Mercedes C-Class Saloon in only 10 days, just before Xmas! You send me sweets and money. You are brilliant.

On the other hand, the Mercedes Benz finance company are shit! They steal my money and don't give me sweets. They have taken 2 x initial payments and have not refunded at the time of this letter.

This is now sorted, you have told me: "Thank you, I am now a happy bunny". The dealer has subsequently said "We are going to post him a set of mats despite the fact is wasn't our fault to help cheer him up again.". - Ling

Robert

Editor Note: Yes... ahem. Thanks for being so plain, Robert. However, it just shouldn't happen. How on earth can these big companies make so many mistakes? I just dunno. Yet another case of a customer being very happy with me and being let down by the other parties. Ho, hum. What can I do, sack Mercedes Benz??? At least you are happy with me, and with your new car :) - Ling
---

Customer Letter: 1192 / 1522
Pravesh says...

We have been getting cars on lease/contract for a while. I tried Ling for my wife's car and now will not go anywhere else. Ling did our second car. Service is excellent and Ling treats us like a family. Nothing is too much for her. She is never too busy for us and makes us feel that she only works for us. Delivery was very helpful, but let down by the dealership staff.

Pravesh

Editor Note: Hmmm, yes Pravesh, you were let down because there were glue deposits on the car. I paid for a valet for you. The supplying dealer said: "I am sorry that the quality was not to our usual standards. As a gesture of our goodwill if Mr Prasher would like to take his car to a valet compnay we would contribute £40 towards to a full valet. This will enable the minor scratches to be plolished out and the glue residues to be removed. Rest assure that the quality issues raised will be addressed locally." Well, let's hope they do. Apart from all that, now you have 2 x cars from me, and you are happy with MY service, at least. So nice to deal with you and thanks for spelling out the problems in your letter so that other customers can see how problems are dealt with :) - Ling
---

Customer Letter: 1191 / 1522
Stephen says...
This is the second time I have used LINGsCARS and once again I can say that the service was second to none. I was kept up to date constantly about date of delivery etc (on the new LINGO system), and the new Audi A3 was on my drive within the time I was given. Thanks Ling. Delivery was excellent.

Stephen

Editor Note: Stephen, well, you are welcome. I like nothing more than repeating customers coming back for more punishment! You noticed a change with my new LINGO system, eh? See you in a couple of years! - Ling
---

Customer Letter: 1190 / 1522
Richard says...

I wanted to write you a short note to thank you and your team for your recent help in getting me back in a new car, a Honda Civic Type-S.

Having written my Vauxhall Corsa off in November your advice with the insurance company was really helpful in getting the claim sorted quickly and back on the road. At the start of January, being able to place an order for a new car and having it delivered to my door three weeks later is an excellent service. A very nice man delivered my new Honda Civic type S all clean and shiny on the back of a transporter with only 6 miles on the clock. Such a nice chap indeed he even got a cup of tea and a biscuit off the wife!

Using the new Lingo system this time from a customer point of view was also really useful. Actually being able to see what stage the whole process was at, easily upload specific documents was really helpful and informative. A good innovation.

I will definitely be in contact again in two years when the contract is up as the service is absolutely second to none.

Richard

Editor Note: Such a nice letter, Richard! Thanks so much. Next time, you might want a Civic Type-R, but those things are REALLY fast, instead of just fast. I have given you a hyperlink for your website. But visitors beware, the music is yuk :) CMT is a UK based company specialising in laser effects, slide projection, 3D animation, imagineering, digital video, water and fire effects for special events, advertising. Now, it has a nice new Civic! - Ling
---

Customer Letter: 1189 / 1522
Hayley says...

Couldn't fault the service provided at all. Ling kept me fully updated throughout the order of my new VW Eos and it was delivered on time. Excellent.

Hayley

Editor Note: Well, an unusual car. This Eos is like VW version of Megane CC and is very high quality, if a bit more expensive than the rest (VW always are). For anyone interested, Marketing Guru provide competitive data solutions for your consumer or business mailing lists, direct marketing and email list requirements. I give you hyperlink, Hayley, thanks for being a great customer! Now, just add sunshine for your convertible! - Ling
---

Customer Letter: 1188 / 1522
James says...
As promised, you and your team did what you could to get the car delivered before Christmas - Thank you.

Always a rapid response on your Lingo system - Well done.

Very competitive pricing. Great service - I have already recommended to others! Just what we need to help through the current Eco crisis. Stimulate car manufacture. Delivery was good.

James

Editor Note: Thanks so much, James. You did mention that the car was slightly late on delivery and there was a slight imperfection on delivery, then you crossed it out and said it was "nitpicking". Well, I am always happy to chase this stuff up. However, you seem to be very happy with everything, and I am so pleased you like LINGO - it is industry leading. No other car supplier has such a thing. I'm happy to stimulate car manufacture, but, I think it will need more than me to single-handedly rescue it. I do my best! - Ling
---

Customer Letter: 1187 / 1522
Christine says...

There should be a new phrase in the English language! LINGEFFICIENCY.

You have a query? Email Ling. Before you even have time to make a cup of coffee, your email reply is on the screen! Good to do business with you. Thank you Ling, you made the whole procedure trouble/hassle free. So glad we chose you – one crazy lady.

Dealer/Supplier Score for my new Mazda 3: Good. Delivery driver so helpful. Thanks. We have some right little scally wags in this area and we don't want the car nicked! Please could you remove our address from public view.

Christine

Editor Note: Wow, you are a senior person in the North Bristol NHS Trust, so I wonder if I would get 5 stars... I hope so. Not only that, but I didn't give you free MRSA! :) It was lovely to deal with you, I'm pleased you are happy. Health advice: You should not drink so much coffee waiting for other suppliers to contact you, hahaha. Good service means a lot to me. I am fast, because frankly it is easier than being slow :) Does that make sense? It does to me :) ... Scallywag protection enabled, although... they have the choice of 1,000 cars on every street. Most parked outside their houses. Not sure if scallywags consult LINGsCARS.com before committing TWOK :) - Ling
---

Customer Letter: 1185 / 1522
Kevin says...

The Lexus IS was a great suggestion - thanks Ling. I like the new web portal, LINGO, it allows fast and easy information exchange and speeds up the whole process. Your service is still out in front. I will be back for my next car again in 2 years. Oh and the price - No one else even came near to it. Fantastic! All the best to you and your team for 2009! Delivery was very considerate and thorough.

Kevin

Editor Note: Great! You previously had a BMW 5-Series, so it's great to have a returning customer! You are also a company director so I take your comments very seriously. Thanks so much, Kevin, and I'm glad you like my new LINGO, it is a big improvement on email, eh? See you in 24-months! - Ling
---

Customer Letter: 1184 / 1522
Christopher says...

Fast, quirky and FANTASTIC customer service. We are delighted with our new Corsa and really impressed by your customer service. The whole process was stress-free impressively handled and it is fun to do business with you. We have recommended you to friends and family.

Car arrived in great condition at the time agreed. Comprehensive hand over. Thanks very much. Excellent.

Christopher

Editor Note: Well, thanks for recommendations, Chris. You have a super cheap new lease car and I hope it gives you 3-years fantastic service. Thanks for being so brill to deal with. Not only that, but you are quite local to me, too. - Ling
---

Customer Letter: 1183 / 1522
Nicholas says...

Ling did great getting me my new Honda Civic - nickname "The Bullet". My wife's car is nicknamed "The Bucket".

Even though I cancelled the first order as the stupid car had no Air/Con Ling was very patient and did not make me sit on the naughty step. Well done Ling! Delivery was very good, by nice blokes. Excellent!

Nicholas

Editor Note: First car was a Type-R Civic, but you wanted aircon, so we got you a diesel Civic which is nearly as fast. The bullet, hahaha! It is black, so you should call it the Black Bullet! Your poor wife :). Thanks for funny letter, you are a Company Director, but also a funny guy, thanks for making me laugh! - Ling
---

Customer Letter: 1182 / 1522
Michael says...

Absolutely spot on Ling. Great fun with your little gifts and strange sayings, but also absolutely professional at the same time. I think I'll be dealing with you again in 2 years. Delivery of my new Citroen C5 Tourer was excellent

Michael

Editor Note: Mike, you got a dead cheap new-model car with that Citroen C5! They have been so popular! You are a business manager, so thanks for your comments! I will see you in 2-years, eh? Enjoy the C5! - Ling
---

Customer Letter: 1181 / 1522
Mohammed says...

I am very pleased with the service I received from LINGsCARS start to finish. I had to wait a couple of months for actual delivery because of all the checks and paperwork to be sorted out, but the LINGO online system is excellent and kept me informed every step. I would recommend LINGsCARS to anyone looking to lease a car. Stop thinking and reading testimonials and just go ahead and book the car. Delivery service was fantastic, car delivered on time.

Mohammed

Editor Note: Mohammed, thanks. It's sometimes hard to wait for a car, but these Corsas are very popular and they are a bit backlogged. However, now you have your car, you seem really happy! So nice to deal with a professional person like you because you appreciate the service! Thanks for comments about LINGO (my back-end customer management system that only customers see), I have tried really hard to make that work so well. - Ling
---

Customer Letter: 1180 / 1522
Kevin says...

Fabulous service, kept well informed and Lingo is the BEST! Thanks again for making the whole process painless and stress free. P.S. Sweets were out of date and the noodles were tasteless (joking!). Delivery was fantastic and efficient and on time.

Kevin

Editor Note: Kevin, actually the noodles WERE out of date and the sweets are sometimes horrible - they are collectors items! Did you EAT them??? WoW! :) You are a professional guy working for Barnados, and you visited me in my office. So, you can prove I exist, hahaha. I do not see many of my customers! Hope you love the SAAB and thanks for the kind words! - Ling
---
Search my letters page!

| | | |
| --- | --- | --- |
| From your area... | ...or from people... | ...or about a specific car! |
| | | |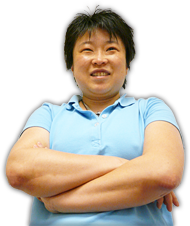 Online Service
Response Times
Quote > Proposal > Order > Delivery
75 CLIENTS IN 'PROPOSAL'
...LING REPLIES IN:
HRS : MINUTES sec
142 CLIENTS IN 'ORDER'
...LING REPLIES IN:
HRS : MINUTES sec
Customers use my secure LINGO management system.
Response times above based on last 4 hour period between
9am - 6pm, Mon to Fri -Ling

No Waiting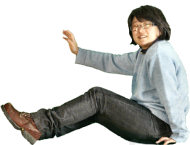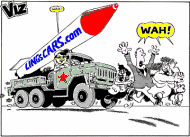 I am the Viz UK business ambassador!
Post me Ferrero-Rochers! Yum Yum!
Unlike most other internet car leasing sites, I publish all my contact information openly!
...so, you know who I am - Ling
THE UK's FAVOURITE
CAR LEASING WEBSITE!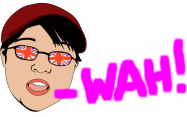 Boss: Ling Valentine MSc IoD
15 Riverside Studios
Newcastle Business Park
Newcastle upon Tyne, NE4 7YL
Tel 0191 460 9444
[email protected]
I prefer email to phone - Ling
VAT No: 866 0241 30
Co Reg No: 6178634
Consumer Credit Licence: 663330
Data Protection No: Z1098490
Best Before: 17/08/2007