CUSTOMER LETTERS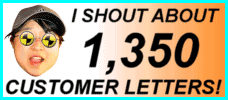 1522 LETTERS!
More customer letters than any other car sales site IN THE WHOLE WORLD! - Ling
You are viewing page 49 of 58 - go to page:
Search my letters page!

| | | |
| --- | --- | --- |
| From your area... | ...or from people... | ...or about a specific car! |
| | | |

Showing ALL my letters!



Customer Letter: 310 / 1522
Darren says...

"Fantastic to deal with, Ling keeps you informed. First-Class service. I'll be back for my next car soon."

Darren

Editor Note: Darren, now you have brand new Land Rover Disco 3 - this is an entirely suitable vehicle for crossing vast, barren wastelands of South Yorkshire slag heaps and disused coal mines. Be careful of driving down mine shaft hole! Please also to give Mr Scargill a toot on horn when you drive past his house in Barnsley. He is hero of glorious British Communist system failure - Ling
---

Customer Letter: 309 / 1522
Cressida says...

"Dear Ling

Thanks for the wonderful, professional, friendly and first class service. We know we can rely on you each and every time. We also love your wacky sense of humour! Keep up the good work!!

We think you are No. 1"

Cressida

Editor Note: Hey, Cressida and Andrew, this is the third car in a row over 3 years that you have had from me. First you had Meriva, then Scenic, now Picasso. Thanks very much for your loyalty to me, I'm glad you are pleased with my service. Talk next year, huh? - Ling
---

Customer Letter: 308 / 1522
John says...
Dear Ling

I found your website very funny, and I will pass on your address to a friend who may need a new car later this year. I was very touched by the details of your charity, and enclose a cheque for Rong Chang school.

I visited Suzhou, Huangzhou and Shanghai recently, and hope one day to visit other parts of China, including Sichuan... but it is a very big country! I hope LINGsCARS continues to prosper, and send every good wish to you and your family.

John

Editor Note: It is so kind of you, John, to send me generous cheque for my Charity. My sister Shan has sent you a reply, as she is very familiar with this school and visits often. Also she has invited you to visit Sichuan, which is referred to as "Gateway to Tibet". Thanks again for cheque, I will make sure it gets to the school when my sister returns to China - Ling
---

Customer Letter: 307 / 1522
John says...
Follow up letter:

"Dear Shan, thank you for your kind letter enclosing the beautifully painted fan made by the children of the school at Rong Chang, and thak you also for sending Chairman Mao's Red Book which is an important part of China's history. This was a wonderful surprise and I will treasure both gifts.

If you (Shan) or Ling intend to visit this part of the UK please let me know, as we would be very pleased to meet you. Every good wish to the children at Rong Chang, and I send best wishes to you and Ling and your families for a long life, good health and prosperity.

John

Editor Note: Well, thanks to YOU again, John, for your kindness. Too many people just interested in money. Glad you have a big heart, I will certainly ring and call in if I am down M5 - Ling
---

Customer Letter: 306 / 1522
Ged says...

"Mrs Ling Valentine, you have completed mission impossible! You have managed to do what our local BMW dealer was going to charge us an extra £250 per car to do! You have managed to get us 2 x BMW 7-Series 730's for just £400/month each! How amazing is that! These are £45,000+ cars, and I am paying rentals that are more usually associated with a 3-Series, or a baby Lexus.

My sales managers have promised to double their efforts if I got them top-spec new cars, and they are unlikely to drive better cars than these, in all their careers. The price was FANTASTIC, delivery was spot on, your paperwork and efficiency was immaculate, your communication immediate and no false claims! I tell you what, you rival Alan Sugar for brilliance, never mind The Apprentice! I wish you all the success in the world, and I have saved my coup-de-grace for last; I have ordered 2 more 7-Series from you for my fleet! Why BMW dealers cannot match your speed, efficiency and costs, I just don't know... all I know is that I saved my company 4 x £250/month over 26 payments, that's £26,000 by using you! Do I care you don't have a posh dealership, corporate loo-roll and a corporate cafe? No! I am sending you a CRATE of Champagne. Stand by to get VERY drunk."

Ged

Editor Note: Gerrard, whooo,hooo! You are such a sweetie, AND you let me take 7-Series for a spin... very smooth but a bit big for little me. As you are local customer, thanks for posing for photo with me. I will get very pissed on Champagne on June 1st - my birthday! Please note, I had a very limited supply of these 7-Series and at time of me writing this, price has risen to £429/mth +VAT. Thanks - Ling
---

Customer Letter: 305 / 1522
Mark says...

"Hi Ling,

Just to let you know that my new car arrived today at 8.00am (SAAB 9-3 Sportwagon - Ling) - great! I didn't have to wait in all day. I also wanted to thank you for providing an easy to follow, efficient and friendly service and I definitely will be recommending you to my friends and family."

Mark

Editor Note: Mark, SAAB is VERY nice car, I had one myself for 6 months. And the Sportwagon is like fast estate car! Lots of room for noodles in boot, heh. Be careful in Stockton, it is damn rough and polluted place, like Shenzen. Make sure you keep nice new SAAB in a garage! - Ling
---

Customer Letter: 304 / 1522
Julie says...

"You were the most competitive price we could find and we got loads of quotes! The delivery was smooth and the dealership staff friendly. Your follow-up is a good idea, and the sweets were a really individual touch!"

Julie

Editor Note: Julie, thanks for nice letter, and thanks for saying I was cheapest. But that is only icing on cake! I hope my service was the best, too. You have rented Picasso and this is most popular MPV car in UK and very good choice. Very cheap, too! Enjoy sweets. - Ling
---

Customer Letter: 303 / 1522
James says...

"After 15 years of company cars, I was dreading getting my own when the company I am with stopped its car scheme. However, Ling made getting my own car so painless - I can't believe anyone can be so efficient! Thank goodness the service ethic still exists in the UK! Also, a big thanks to Alan at the dealer, spot on service and delivery. See you in two years, Ling!"

James

Editor Note: Lovely letter, thanks James! My Citroen dealer is (usually) the best in the country. Thanks also for comments about my efficiency, most "large" leasing companies still don't gettit. Is it rocket-science to figure out why my cars are cheaper? The same reason that Ryanair are cheaper. Hmmm. Maybe they are job creation schemes, some of these other companies? But then who wants to simply subsidise other companies employees??? Have a good couple of years in your new Picasso, James!- - Ling
---

Customer Letter: 302 / 1522
Chris says...

"I have had excellent service from Ling - very prompt decision - much better lease rates than competitors - very prompt delivery - and very nice to deal with!"

Chris

Editor Note: Chris! Woah! You had Mini Cooper from me, very nice small car I think! Maybe when I am forced to buy larger office in a few years, I can get discount on photocopier? Enjoy car! - Ling
---

Customer Letter: 301 / 1522
John says...

"Hi Ling, fantastic!!!! I've regained my youth. Many thanks for all your efforts. Cheers"

John

Editor Note: John, as matter of public information I should say that you are so happy because a) You have new Mazda RX-8 delivered, b) You are 93 years old, c) Mazda RX-8 works better than Viagra - REALLY! ...Enjoy car, I hope you manage to make all 23 payments before you are exhausting yourself/pegging it. - Ling
---

Customer Letter: 300 / 1522
Peter says...

"I was very impressed with the whole service. I chose the make and model I wanted and also the contract length from Ling. I then researched the rest of the market to see if I could get a better price. But nothing anywhere came close. Our firm have now had 4 different vehicles from Ling, and so far, so good!"

Peter

Editor Note: In case anyone reading this is wondering, you have had a mixture of Astras, Grand Vitara and recently new model MX-5 from me!! Thanks for letter, Tom. I am quite glad that you are honest enough to say you research rest of the market. Customers doing this means I stay on my toes, and I soon know if I am not the cheapest! It is free market research to me :). I hope your company grows very big and even more profitable, I would love to supply a large fleet of cars to you! Talk to you for the next one, eh? - Ling
---

Customer Letter: 299 / 1522
Satnam says...
"Dear Ling,

We were very pleased with your service. You made me feel like it was a relative lending us a van! A pleasure doing business with you. Manners 10/10. You are a great asset to LINGsCARS.com. Your supplying dealer was well mannered and efficient. You both make a good team. Keep up the good work, we will recommend you."

Satnam

Editor Note: Satnam! No wonder I am an asset to my company, I AM my company! As you are builder, I was toying with doubling price at last minute, delivering only half the van, and leaving big mess in your front garden, hehehe. But I didn't, because you are so nice as a customer. Enjoy Vauxhall Vivaro Van! - Ling
---

Customer Letter: 298 / 1522
Kevin says...

"Hi Ling, service was excellent; you knock spots off the larger leasing companies like 'Apple' as you provide a much more personal and caring service which is efficient and hassle free! The car is superb - a good choice and a cracking deal. I will definitely come back to you at the end of the hire period - for a Porsche Boxster maybe - see what you can do? I have already started recommending you to others. On the small downside - the car has no mats - an opportunity for you, and a bit disappointing for me."

Kevin

Editor Note: Kevin, hmmm, always glad to knock spots off anyone! I have told Apple I will publish this, so I hope they do not kick off. Mats; well, I tell dealer to remove any extra rubbish to keep costs down. Mats are £5 at Halfords, better than £50 from dealer, huh? I email you next time I have Porsche deal! - Ling
---

Customer Letter: 297 / 1522
says...

"Ling's Cars were 100% for our Company. We had to do everything she said as we discovered the missile was pointing our way. We will have to get our next car from Ling just so we get the freebie Jinsitang sweets!! A great 'little' company to deal with and highly recommended."

R

Editor Note: Missile points towards George Bush in USA, but if it veered off course it may come down in Wales. Hope the sheep are prepared for impact! Enjoy Focus, Rob! - Ling
---

Customer Letter: 296 / 1522
John says...

"The Ford Focus 1.4 shudders at 110mph. However it is better when you accelerate through it! Only joking. The car was presented nicely and performs well - giving good mpg."

John

Editor Note: You'll MURD'R the car at 110mph, John, MURD'R it! Hehehe, fancy having Taggart name in Glasgow! Glad Focus goes so well. Hope cold Scottish winter ends soon. - Ling
---

Customer Letter: 295 / 1522
Richard says...

"Ling offered the best value deal available. Efficient communication, level of service and care. Excellent, will definitely use Ling again for our fleet."

Richard

Editor Note: Richard, it helps that you had a VW Passat, as my VW dealer is very efficient. Thanks for being such a sweet customer! - Ling
---

Customer Letter: 294 / 1522
Graham says...

"Ling is fab. The personal touch is much better that dealing with faceless wonders in other companies - very reasonable too!!"

Graham

Editor Note: I am F-A-B because I am having Thunderbird Nuclear Missile Truck, hehehe. Note that my "personal touch" is down telephone and on web, not in person! Enjoy SAAB! - Ling
---

Customer Letter: 293 / 1522
David says...

"Dear Ling,

The Mazda 5 arrived on time. The car itself is fine, every bit as practical as I knew it was and a bit more fun to drive than I expected. Your service was excellent and I'm looking forward to contacting you again for a replacement in two years time. Meanwhile, I'll recommend you whenever I get an opportunity and I'll keep an eye on your website - keep up the good work."

David

Editor Note: David, thanks for nice letter! Mazda 5 is excellent car, becoming more and more popular. It is related to MX-5 and RX-8, so should have some sporty character. Bear in mind it will be slightly radioactive, being built in Hiroshima! - Ling
---

Customer Letter: 292 / 1522
Fiona says...

"When you call other leasing companies you get a different call centre person everytime, some of them know what they're doing, and some don't!

When you call Ling, you always speak to Ling herself. She always knows exactly what's going on, and is always very helpful and friendly. I wouldn't consider using another company. And she's got the best deals too!"

Fiona

Editor Note: Aha, you are in smallest county in Scotland, Fiona! I have so many Scottish customers! My Yorkshire superhusband says it is because Scottish people are nearly as tight as he is, and that they like low prices! Probably, he is right.

With regard to call-centre rubbish, you are exactly right. Why on earth they use these call-centres is beyond me? I think most other companies are quite inefficient, but that is just my opinion. Press 1 to agree, press 2 to disagree, press 3 to hold, press 4 to wait, press 5 to get told a story, press 6 to hold for another five minutes, press 7 to get through to wrong person, press 8 to get disconnected, press 9 to return to this message. Hehehehe. Or press 0191 440 4700 to get me, and to get a very cheap new car! Enjoy nice Nissan Almera, Fiona! - Ling
---

Customer Letter: 291 / 1522
Mike says...

"As an accountant who works for a 6-dealership car chain, I was simply amazed at Ling's prices on her website. There is no way that our dealer group could match them. When I spoke to her, I found out the secret to her low prices; efficiency and low overheads.

I live near Gateshead, and I was so impressed with what she told me that I asked if I could meet her and look at her books. Ling agreed. Most dealer groups need to make at least £1000 per car in order to cover costs, whereas Ling can do it for between £50-£100, sometimes less. And still make a profit. That is truly astounding. My mouth literally dropped open when I saw her turnover, all juggled by Ling on her own. Ling has slashed EVERY ounce of waste out of her business. She is truly the Ryanair of car salespeople!

Anyhow, I chose a BMW 320d Touring, and I was so impressed that I ordered a new Mini for my wife. I am an accountant and Ling managed to DOUBLE my car order! Looking back, that is amazing. This certainly is the cheapest way to run a new car, if you can guess your mileage and stick to it!"

Mike

Editor Note: Phew, that is one hell of recommendation, thanks Mike! Glad you are happy with BMW and Mini, maybe you should buy one for your son, eh? - Ling
---

Customer Letter: 290 / 1522
Stephen says...

"Ling, just a short e-mail just to thank you for your superb help in organising our car. The Nissan X-Trail arrived this afternoon as arranged. Again, many thanks,"

Stephen

Editor Note: Stephen, just a short reply to tell you GOOD! I am pleased that you are happy. I am glad to deal with Scottish ethnic minority peoples - Ling
---

Customer Letter: 289 / 1522
Christian says...

"Dear Ling,

What a super star you are, as promised Mazda RX8 delivered bang on time, thank you for making our wedding anniversary weekend away that little bit more special. The dealership was very professional and delivery driver very informative. Anyone hesitating to use you must be mad; I shall certainly be recommending you to a lot more people. Keep up the super work, looking forward to dealing with you again in two years and once again a massive thank you from my wife and me for all your hard work."

Christian

Editor Note: I am very pleased that your RX-8 delivery was possible before wedding weekend, I hope you have nice pictures of wedding day, in car! Bear in mind there are two small rear doors and two small rear seats, suitable for kids, hehe! I am also glad that you say people NOT using me are mad, usually customers tell me it is ME that is mad!! Enjoy RX-8 and marriage, Christian - Ling
---

Customer Letter: 288 / 1522
Chief says...

"Car arrived at 0750am on tuesday morning, all in order. Many thanks for your prompt attention to the order. Will wait until I have a day off before attempting strange mind altering Chinese sweets :-)"

Chief

Editor Note: Whoa! British Police SO MUCH nicer than Chinese Police! You were lovely to deal with Paul, glad you like the new (Panda? -hehehe) car. If I am ever speeding in Northern Scotland, I will use your name and give funny handshake in order to avoid ticket. Us ethinc minorities (Chinese, Scottish) should stick together! - Ling
---

Customer Letter: 287 / 1522
David says...

"Hi Ling,

You were brilliant to deal with, partly due to your adoption of new technology. You move with "Ling Speed".

The dealer by contrast was clumsy to deal with (WAH!!!! This was BMW dealer, glad I am better than them! - Ling) the paperwork and contracts had wrong name on them, very unprofessional (WAH!!!! I kick BMW dealer ass!! - Ling). Delivery was on time, the driver was informative and professional. The dealership staff left a bit to be desired - please tell BMW to get their act together (WAH!!!! BMW dealer let me down, this first time, if again then I move my business - Ling).

I have no hesitation in recommending you to many of my colleagues"

David

Editor Note: Well, it is nice to know this info so I can do something about it, maybe BMW dealer getting lazy? Glad I was OK, though. Enjoy BMW 118, David, if you need to use BMW warranty service, then use different dealer! - Ling
---

Customer Letter: 286 / 1522
Patrick says...

"Dear Ling,

Just a short note to say how delighted we are with our new Mazda RX-8. Dealing with you was not only easy and straight forward, but fun too, and we saved money too, so that can't be bad! The excellent dealer gave a very good delivery service. Keep up the good work!"

Patrick

Editor Note: Ooooh, I am jealous that you have RX8, Amanda, I borrowed one for a week; very smooth, very fast, very sexy car. Start collecting petrol station token points, you will win LOTS of things, driving an RX-8 - Ling
---
Search my letters page!

| | | |
| --- | --- | --- |
| From your area... | ...or from people... | ...or about a specific car! |
| | | |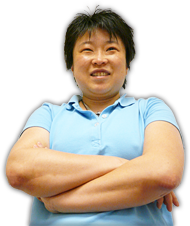 Online Service
Response Times
Quote > Proposal > Order > Delivery
75 CLIENTS IN 'PROPOSAL'
...LING REPLIES IN:
HRS : MINUTES sec
142 CLIENTS IN 'ORDER'
...LING REPLIES IN:
HRS : MINUTES sec
Customers use my secure LINGO management system.
Response times above based on last 4 hour period between
9am - 6pm, Mon to Fri -Ling

No Waiting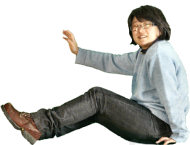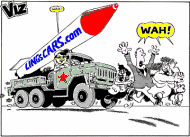 I am the Viz UK business ambassador!
Post me Ferrero-Rochers! Yum Yum!
Unlike most other internet car leasing sites, I publish all my contact information openly!
...so, you know who I am - Ling
THE UK's FAVOURITE
CAR LEASING WEBSITE!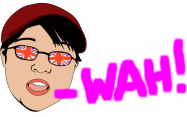 Boss: Ling Valentine MSc IoD
15 Riverside Studios
Newcastle Business Park
Newcastle upon Tyne, NE4 7YL
Tel 0191 460 9444
[email protected]
I prefer email to phone - Ling
VAT No: 866 0241 30
Co Reg No: 6178634
Consumer Credit Licence: 663330
Data Protection No: Z1098490
Best Before: 17/08/2007