CUSTOMER LETTERS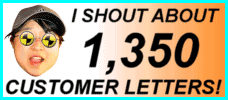 1522 LETTERS!
More customer letters than any other car sales site IN THE WHOLE WORLD! - Ling
You are viewing page 5 of 58 - go to page:
Search my letters page!

| | | |
| --- | --- | --- |
| From your area... | ...or from people... | ...or about a specific car! |
| | | |

Showing ALL my letters!



Customer Letter: 1435 / 1522
Mark says...




What an efficient service Ling and her team provide. I have decided for my lease car requirements, my fleet will be sourced via LINGsCARS.com. Dealer got one of the reg numbers wrong on one of the three C5s!

Mark

Editor Note: Yes, I kicked the dealer like mad. They can be so careless sometimes. This dealer is cheap, but is not my best Citroen supplier, but I wanted to get you the best pricing possible. I was sorted pretty fast. Thanks so much for positive comments, I look forward to supplying more cars (but not from this dealer again!). - Ling
---

Customer Letter: 1434 / 1522
Kenneth says...

Hi Ling. New car arrived bang on the nail as promised. It has been a pleasure to deal with you, I appreciate the frequent responsive communication. Excellent delivery of my Mazda 6, arrived at the time and date specified.

Kenneth

Editor Note: Great stuff. As you are MD of a training company, I really appreciate the comments. Was fantastic chatting to you. Hope the Mazda does the job well for you! - Ling
---

Customer Letter: 1433 / 1522
Victoria says...

I cannot fault the excellent efficient service I received from Ling. I got a great car at the best value around and love the fact that it was all done with great humour (also love the sweeties). Excellent delivery of my new Qashqai.

Victoria

Editor Note: You love the sweeties??? This reinforces my view that everyone from Northern Ireland is quite mental, hahaha! Some people eat them and convince me they nearly died from the taste! But thanks so much from the mainland for your letter from the province. You were lovely to deal with, Tory. - Ling
---

Customer Letter: 1432 / 1522
Patrick says...
Dear Ling. I found the process of leasing a car via your site a very easy, friendly, uncomplicated and efficient way to meet all my needs. To date the Audi A4 is great, your service was great. Your website is a joy for those like me who are not great techies. You made the whole thing easy and fun, many thanks. Good delivery, as promised, on time.

Patrick

Editor Note: Pat, what a lovely car, I have had one of these Audis in the past and it was really great to drive. A nice badge for a cheap price, eh? Thanks for website comments. Glad you enjoyed getting it. Have a great time looking cool in the A4! - Ling
---

Customer Letter: 1431 / 1522
Victoria says...

Ling, thank you for an excellent efficient service. The whole process of getting my new Jeep Wrangler was fantastic. Well done. Excellent delivery.

Victoria

Editor Note: What a car, Vicky! What a price! This is a hell of a lot of car for the price of a posh Fiesta! A 2.8 TD engine, top of the range Sahara Unlimited and how butch are those wheels? You could be in California :) Enjoy! - Ling
---

Customer Letter: 1430 / 1522
Denise says...

Very competitive. Excellent service. Loved the frequent communication so I knew what was going on. And - I'm loving my new car!

Denise

Editor Note: You should be loving the car, Denise, the Qashqais always make people say how good they are. Thanks so much for kind comments. :) - Ling
---

Customer Letter: 1429 / 1522
Tamar says...

The whole process from start to finish has been super professional with added crazy humour! I have thoroughly enjoyed and appreciated your quick and witty management and responses. Far more exciting than the usual stuffy and serious protocol most companies use. It should be exciting getting a new car and it was! Thanks to you! Although a delayed delivery, very good so far!

Tamar

Editor Note: I looked at this, and the delivery was delayed due to nits at Lombard/RBS who managed to suddenly decide to pull out of the market and who delayed the paperwork to allow the supplier to release the car for delivery. Typical. The RBS are entirely hopeless lately. Pity all their Jam Jar customers who got left in the lurch. But... despite that, you seem 100% happy, Tae! How good is that! You have a super car (Grande Punto Sporting), super fast model, super cheap price. Great. - Ling
---

Customer Letter: 1428 / 1522
David says...

Hi Ling- I must say that I was very impressed with the great service you gave. It's really good to be able to get replies within a few minutes of asking a question! The website is wacky but brilliant. Many thanks. Excellent delivery, very efficient and polite.

David

Editor Note: Brilliant. I am so happy you are another customer who seems really pleased with my service. Sorry the website is so wacky, but I get bored and can't resist. Thanks for such kind comments about my super-fast LINGO system. Enjoy bloody Fiesta! - Ling
---

Customer Letter: 1427 / 1522
Helen says...

This is the second car that we have leased via Ling and it's well worth it for the Chinese money and dubious sweets she packs in her letters. Fantastic service, foolproof step by step guides throughout the process and a laugh along the way too. And the new Honda CRV is fantastic! Excellent delivery. Fantastic! Arrived at 8.30 am- Perfect!

Helen

Editor Note: Wow! What a letter!!! :) I think you are happy bunny, Helen. Lovely to deal with you and so pleased you like the terrible sweets :) I bet the CRV has been great in the 2010 snow we have been having. Lovely car, to a lovely customer, in a lovely part of the UK! - Ling
---

Customer Letter: 1426 / 1522
Mark says...

Hi Ling, a delightful transaction for my new Citroen C5 Tourer and will definitely use you again. It all was smooth and effortless. Love the bribery of sweets and money. Pity the money was worthless but as they say, it's the thought that counts. Love the comparison to burgers, great idea, lose weight and have a new car.

Mark

Editor Note: Smooth and effortless, like the new C5? :) Lovely cars! Hey!!!! - the money is not worthless, it is Chinese Yuan and it is worth loads now against a devalued UK £££. Bribery is good, just like being back in China! My Big Mac index annoys McDonald's, but so what... it makes their burgers look expensive! - Ling
---

Customer Letter: 1425 / 1522
Sarah says...

Found LINGsCARS after recommendation from family and expected the service to be compromised because the price of my new Peugeot 308 was so much lower than anywhere else I had looked. This wasn't the case and I couldn't have been treated any better - despite the remote location of my house. I would and have recommended Ling to everyone I know.

Sarah

Editor Note: Hahahaha, price of the car has nothing to do with service, Sarah. I treat all customers the same, from Matiz to BMW M3. No difference to me. I generate the lowest prices possible, and demand top service from suppliers. Lovely letter from wild and windy (and wet) Cumbria, thanks so much! - Ling
---

Customer Letter: 1424 / 1522
Claire says...

Car took a long long time to arrive, but I was very pleased with it when it eventually arrived! Very impressed with communication from Ling and her team throughout. They kept me informed of progress and always answered my questions very quickly. Will use again! Thanks. Good delivery, my Fiesta arrived safe and sound.

Claire

Editor Note: Claire, well, massive backlogs at the Ford factories at the time you got your car. It did take a long time to be built, sorry about that. But good things come, in the end :) These Titanium Fiestas are just great! Glad you liked the LINGO. - Ling
---

Customer Letter: 1423 / 1522
Ray says...

Ling and her team provided an efficient, speedy, informative and fun experience during the lease of our Qashqai, which was delivered by a lovely man from up North! No problems, no waiting for answers - very efficient and fun website to boot. Go Ling!! Excellent delivery, car was delivered as stated on time and by pleasant driver.

Ray

Editor Note: Hahahaha, this Nissan dealer ooooop North is very good. Glad you were happy with the deal and the process :) Thanks so much for the lovely comments! - Ling
---

Customer Letter: 1422 / 1522
William says...

This is my second lease from Ling and I tried to get as good a deal as my first contract - however I failed. I compromised cost for performance and got a car , Citroen C3, which is weak and tinny but is cheap to run. I wanted a new shape Fiesta but was let down and had to go with what was available.

William

Editor Note: Yep, Bill. In the current climate of credit crunch I did exactly the same thing with my own car. Why waste money on expensive cars? Last time you have a cheap Seat which was more car, but was more expensive (if a bargain at the time). But in a credit crunch everything gets squeezed and more money in your pocket is always a good thing :) I would not say the 1.4 HDI C3 is weak, but it will do about 70mpg if you treat it gently! New shape Fiestas were all on back-order when you got your car... not much I can do if the Ford factories are backlogged, sorry. - Ling
---

Customer Letter: 1421 / 1522
Darren says...


Ling might be mental,
her website is less than ornamental,
but the deal was cheap,
and the process made it easy to reap.

We're happy with our car, surely the best lease company by far!!! Excellent delivery of my Qashqai!

Darren

Editor Note: What lovely poetry, Darren. Even though I cannot pronounce your surname, I enjoyed dealing with you. As you are Finance and Business Manager for a North London NHS PCT, I am happy you worked out this was the cheapest Qashqai in the World! Great fun to deal with you. Apply Poet Laureate immediately! - Ling
---

Customer Letter: 1420 / 1522
Derek says...

Hi Ling, just to say what a fantastic service you offer - simple, friendly, relaxed, punctual and polite. Got to admit, it put a smile on my face dealing with you. Keep up the good work! Excellent delivery, first class service

Derek

Editor Note: Having a smile on the faces of my customers is my simple goal, Derek. If you are happy, I am happy. Simple! Enjoy the Qashqai! - Ling
---

Customer Letter: 1419 / 1522
Ben says...

Very pleased with all aspects of the delivery of my Berlingo and transaction. I Have more workload in the vehicle having taken on a bigger area in London and Essex; I will exceed stated 15k mileage, is there any way I can adjust/amend without penalty?

Ben

Editor Note: Yes, Ben... you can adjust the mileage without penalty - you will simply pay a higher rate for more miles, pro-rata. Hope the Berlingo is doing a good job, these new Citroen vans are real bargains. - Ling
---

Customer Letter: 1418 / 1522
Ron says...

Fantastic clear service. Once you get round the wacky website and into buying the car - all is clear, simple and enjoyable!! Good delivery of my new Citroen C4.

Ron

Editor Note: Ron, thanks so much for the comments. Glad you got round the website :) I hope you have a great time in the new C4 - nice car! - Ling
---

Customer Letter: 1417 / 1522
Sue says...

Very efficient and Ling gave good advice, quick responses to questions. A very good service, highly recommended. Excellent delivery.

Sue

Editor Note: From a Royal Mail manager this is praise indeed, as I know you battle to improve your own service. So you appreciate some of the difficulties :) Glad you were impressed getting the new Fiesta. Thanks! - Ling
---

Customer Letter: 1416 / 1522
Martin says...

Once again very quick, easy and professional service from your team - Thank you! Good delivery of our new VW Transporter!

Martin

Editor Note: Martin, you are a damn good customer and have had a few vehicles from me. Thanks so much for the letter - appreciate it! - Ling
---

Customer Letter: 1415 / 1522
Judith says...

Very painless service and exceptionally easy. No problem, very good communication etc. Have already recommended to friends. Excellent delivery, really friendly and professional.

Judith

Editor Note: That's great! Glad you enjoyed getting the new Mazda 2, Judith. As you are an IT Analyst, I appreciate comments about the communication etc. Thanks! - Ling
---

Customer Letter: 1414 / 1522
Martin says...


Excellent customer service.
Very innovative/refreshing approach to leasing.
The cheapest new Merc E-Class I found.
Sometimes the literature/website too busy.
Overall very good.

Martin

Editor Note: Martin, you are Operations Director at Swizzles.




I could say EXACTLY the same stuff about your sweets :) Hope you still have all your teeth! Thanks for the "Refreshing" letter, hahaha, I tried chewing it, but it didn't taste as good as a real Refresher! Enjoy the lovely cheap new Merc! - Ling
---

Customer Letter: 1413 / 1522
David says...

LINGsCARS- Efficient, courteous, quick, helpful and they know how to please and keep their customers. I wouldn't go anywhere else.

David

Editor Note: Wow! Great to get stunning feedback from a solicitor, glad it is short though or I know you would charge me £250 for this letter :) Hahaha! Enjoy the Qashqai! - Ling
---

Customer Letter: 1412 / 1522
Katherine says...
This is the first time I have leased a car and it been a very good experience. Very competitive costs and easy to communicate- no pushy sales staff!! I have been impressed with the service and quick response to all questions raised during the process. I have in fact recommended you to a number of people who have asked me how it all went! I woul d not hesitate to lease again and I will be back for another Audi in three years time.

Excellent delivery - very happy with the service - they called arranged delivery and were waiting there with the car. Very impressed!!

Katherine

Editor Note: Katie, super letter, thanks! Glad you were happy :) Always happy when customers say it was a good experience, that's what I like. Not really about the cars, more about people I think. I pass your regards to the supplier. - Ling
---

Customer Letter: 1411 / 1522
Peter says...
My Audi A3 is the second car I've had from Ling - she is absolutely unbeatable for value. As a bonus her customer service is excellent with a whacky sense of humour thrown in for good measure. Excellent delivery... My new Audi A3 was supplied on time and all explained by the charming chap.

Peter

Editor Note: Another repeat customer! And such a great job - you build tunnels for trains! Very butch occupation, Peter. Like a mole. Maybe that is why you wanted a black car? Hahaha! Anyway, enjoy the bloody A3, great car for a great customer! - Ling
---
Search my letters page!

| | | |
| --- | --- | --- |
| From your area... | ...or from people... | ...or about a specific car! |
| | | |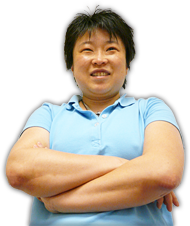 Online Service
Response Times
Quote > Proposal > Order > Delivery
75 CLIENTS IN 'PROPOSAL'
...LING REPLIES IN:
HRS : MINUTES sec
142 CLIENTS IN 'ORDER'
...LING REPLIES IN:
HRS : MINUTES sec
Customers use my secure LINGO management system.
Response times above based on last 4 hour period between
9am - 6pm, Mon to Fri -Ling

No Waiting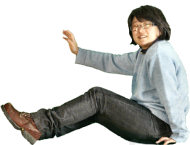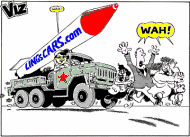 I am the Viz UK business ambassador!
Post me Ferrero-Rochers! Yum Yum!
Unlike most other internet car leasing sites, I publish all my contact information openly!
...so, you know who I am - Ling
THE UK's FAVOURITE
CAR LEASING WEBSITE!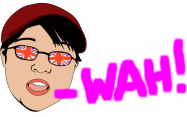 Boss: Ling Valentine MSc IoD
15 Riverside Studios
Newcastle Business Park
Newcastle upon Tyne, NE4 7YL
Tel 0191 460 9444
[email protected]
I prefer email to phone - Ling
VAT No: 866 0241 30
Co Reg No: 6178634
Consumer Credit Licence: 663330
Data Protection No: Z1098490
Best Before: 17/08/2007