CUSTOMER LETTERS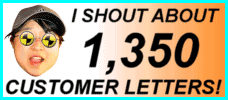 1522 LETTERS!
More customer letters than any other car sales site IN THE WHOLE WORLD! - Ling
You are viewing page 23 of 58 - go to page:
Search my letters page!

| | | |
| --- | --- | --- |
| From your area... | ...or from people... | ...or about a specific car! |
| | | |

Showing ALL my letters!



Customer Letter: 974 / 1522
Umit says...

LINGsCARS was recommended to me by a friend who had already hired many cars from Ling and was very happy. I must admit that I am NOT an easy customer to please, although I am fair - I want to receive good service, be treated like an adult and receive a fair price... not much to ask.

I am pleased to say that Ling exceeded these requirements on all counts, and provided a wonderful and most responsive service. A very professional and diligent service, yet personalised and undertaken with a touch of humourous class. The delivery (of my Captiva) was on time, but the dealer gave inaccurate info on the first telephone enquiry. Excellent job Ling - I would come back. I will work on a new poem for you for 2009 :)

Umit

Editor Note: Umit, that is a great letter from a very professional customer. I appreciate comments like this from people like you who do important jobs for big, multinationals. It gives me a good way of judging my service. Enjoy the Captiva! I look forward to the beautiful poem. - Ling
---

Customer Letter: 973 / 1522
Steve says...


L ovely to deal with
I nspirational
N o hassle
G reat
S ervice second to none

C ost effective
A ttention to detail
R apid response
S imple

Brilliant! On time delivery, and service with a smile!

Steve

Editor Note: hahahaha, that's great, Steve. These Grand Puntos have been ever so popolar at these cheap prices. Glad you are happy. Thanks for nice letter layout :) - Ling
---

Customer Letter: 972 / 1522
Andrew says...

From the start to the finish Ling was superb. It was my first time leasing and Ling took me through the whole process. I couldn't be happier with the car and I have recommended Ling to friends, family and colleagues. Excellent delivery, delivered a day early. Fantastic!

Andrew

Editor Note: A day early is good, that is pretty on-time, I think. These Germans are usually punctual :) Glad you are happy with the Audi A3 and hope to see you again in 2-years, Andrew! - Ling
---

Customer Letter: 971 / 1522
Steve says...

The car is superb and the service you have provided is superb also. It has been plain sailing from the start and quite fast. The car was delivered on time by a nice chap from Birmingham. I particularly liked the level of communication information you provided via e-mails/letters and would recommend you to everyone I know. Many thanks. Excellent delivery.

Steve

Editor Note: Steve, that's great. Congratulations on the new baby for you and Liz. You had better get fitting the child seats :) Thanks for being a lovely customer. - Ling
---

Customer Letter: 970 / 1522
Nicholas says...

As a novice to car rental, Ling's website and e-mails provided everything I needed to feel confident about dealing on the web. Plain English (CHINGLISH, please - Ling, hehe) and simple instructions made the whole process stress free.

Prompt answers to questions, with no flannel or crap. A huge step forwards with regard to the motor trade. I will definitely return to Ling when the banger dies, for another car - and some more Chinese sweets! Good delivery, but the Megane Sport Tourer could have done with a wash and a polish.

Nicholas

Editor Note: I have passed your comments on delivery to the supplier, Nicholas. They plead bad weather. I look forward to your banger dying :). Thanks so much for the motor-trade comments, I get a lot of criticism because I tell "too much" of the truth, but... I like to treat customers like adults. Great news that my website did a lot to make you feel comfortable. - Ling
---

Customer Letter: 969 / 1522
David says...

Due to payment problems between the finance company and the dealership, the car took longer to arrive than anticipated. However, I was given a comparable loan car for the additional weeks.

Ling's communication was excellent throughout, both email and by phone. It was worth the wait as the car is fantastic. I am disappointed that the dealer's actions affected the end customer (me), but understand their predicament.

David

Editor Note: Yes... I was disappointed too, but I insisted you get a good hire car. The finance company was entirely to blame in this instance and it was sorted out eventually. These things happen, it is a shame the finance companies cannot improve slightly. But... you have your Volvo XC90, you have used lots of (free) miles on a hire car and now you are happy. Thanks so much for the very fair letter, David. - Ling
---

Customer Letter: 968 / 1522
Selina says...
You made it so easy and it all happened so quickly. Definitely use you again when my lease comes to an end. Everyone at work is so jealous (of my new A3), I'm passing on your website to everyone. Excellent delivery, bang on time at 7am! By a very nice man.

Selina

Editor Note: Wow!! That's an early delivery Selina. I hope you were out of your pajamas! These A3s are such good value, at the time I type this, they are my No1 best-selling car. Enjoy blasting around North Yorkshire in it. - Ling
---

Customer Letter: 967 / 1522
Andrew says...

Cleveland Technology Group have used Ling to source cars for us several times, and her service has been reliable and fuss-free. Once you take her (albiet very attention-grabbing) marketing out of the equation, you are left with a perfectly good contract hire company which often proves to be very competitive.

Andrew

Editor Note: Yes, Andrew, you have had a Peugeot 807 and a Renault Scenic and now a Lexus IS. I'm so glad you think I give you a good service :). I can only say your company is great to deal with and look forward to your next email for a car. - Ling
---

Customer Letter: 966 / 1522
Stephen says...

Ling - Glad to hear that your family are OK - such a tragedy (ref the earthquake in Sichuan - Ling).

Dealing with you has been a real pleasure! Each time I look at your website I find something new to make me smile - and the same goes for your envelopes (even something to brighten up the postman's day). You are living proof that it IS possible to be professional and thorough and have fun at the same time. Good delivery of my Chrysler Voyager, very prompt and polite service.

Stephen

Editor Note: Thanks so much for your concern for my family. My poor mum had to hide in the loo at the flat "exploded" around her, she said. Great to hear you enjoyed my service, we had fun, eh??? Have some fun in your Voyager, now :) - Ling
---

Customer Letter: 965 / 1522
Russell says...

Ling is awesome!

Despite buying a Japanese car from a Chinese lady, Ling was efficient, professional, well priced and great fun to deal with. I wouldn't think of going anywhere else in the future.

Russell

Editor Note: Russ, that's good, because I would shout at you if you did go somewhere else :) The Japanese thing, hmmm, yes, all Chinese people have this brainwashed into them at school - about the Japanese. As a nation, China will never forget the brutal Japanese. Who can trust them after what they did (and still will not apologise for)? Many people are still alive who suffered at the hands of the same companies and businesses who now own and make these cars. It is a legacy that should not be forgotten. Many Brits feel the same way, they suffered too. I agree, car is car, politics is politics, history is history, but... never forget what these people as a nation were capable of and they refuse to admit it, still! We should all not be afraid to discuss this stuff. Thanks for letter. - Ling
---

Customer Letter: 964 / 1522
Linda says...

Hi Ling

I am a big believer in good service, and that is what I feel I have received from yourself. The Chevvy Captiva is our first brand-new car and still has that "new" smell. We will be in touch in 18 months! Good delivery, not a lot of involvement needed, straight from the docks.

Linda

Editor Note: Great to hear you got a fresh car, Linda! I'm so glad you thought I gave good service, that makes me VERY happy. Keep sniffing the car, it is like a drug. Speak soon! - Ling
---

Customer Letter: 963 / 1522
Simon says...

Ling, my new Lexus IS is FAB! The same can be said for your company, always helpful even when I was impatient and when I always emailed you to find out information!!! When it's time to renew my Lexus I WILL be contacting Ling!!! Excellent delivery.

Simon

Editor Note: Simon, hahahhaa, you were like a kid waiting for a new toy! :) Thanks for being so super, eveyone loves these new Lexuses. Thanks for calling me FAB, Virgil. Speak in 3-years. I give your business, which is "the only commissioning company required for all your air and water balancing, planned preventative maintenance and independent validation checks", a hyperlink as reward. Whatever it is that you do, it sounds good :) - Ling
---

Customer Letter: 962 / 1522
Brenda says...

Ling, all's fine with our new Nevara, apart from the time we had to wait. It was good to deal with you, you made it very simple for us to understand all the red tape. Speak to you in 3-years. Good delivery, person drove it from XXXX, but that meant 500 miles on the clock.

Brenda

Editor Note: Brenda, don't worry, that 500 miles will be subtracted from the mileage, you won't be penalised. The lead time on these pick-ups was long, the demand high. It's a shame I cannot shout at the Nissan factory! :) Thanks for letter, enjoy pampering the Nevara! - Ling
---

Customer Letter: 961 / 1522
Sam says...

Excellent service, fast, efficient and does what it says on the tin! A very satisfied customer. Excellent delivery.

Sam

Editor Note: Sam, everyone is pleased with these Qashqais. It says "Made in China" on my tin, heheheh. Thanks for letter! - Ling
---

Customer Letter: 960 / 1522
Jim says...

Hi Ling,

Just wanted to drop you a quick note to say thanks very much for the fantastic deal you got me on our new Freelander. Service was second to none, with the car turning up very quickly, thanks to you grabbing us a cancelled order - once again, thanks very much. Excellent delivery, on time, clean and friendly - Great!

Jim

Editor Note: Jim, sometimes I can grab these cancelled orders from dealers, but they aren't always available. You were flexible on colour, which helped a lot. Hope you enjoy the Freelander and that Gordon Brown doesn't increase the taxes too much on 4x4's so you can have a great time in it. - Ling
---

Customer Letter: 959 / 1522
Nigel says...

Hi Ling

I have taken delivery of the Renault Grand Scenic. Excellent car, delivered on time by Renault XXXXX. You are excellent, you sorted the minor problem we had with the factory order. Every time I had a question during the order process you immediately emailed me back. You are very professional. See you soon.

Nigel

Editor Note: Nigel, yes, the Renault factory system made a mistake, but it was sorted out immediately. Thanks for kind letter, I hope you enjoy the MPV! - Ling
---

Customer Letter: 958 / 1522
David says...

Car arrived on time this morning and is excellent - had a minor panic after they had left when I couldn't find the jack but realised after reading the instruction manual that it is with the spare wheel under the car!

You were right about insurers, spent an hour on the phone trying to explain the concept of personal contract hire to a call-centre drone in India. They couldn't understand how I could insure a car when I wasn't the owner or the registered keeper - at one point he was convinced that because Citroen Contracts are the registered keeper they would take it back to their registered address every day! In the end I gave up and rang my girlfriends insurer, a small local one-man broker - who understood instantly and quoted me less than the insurance I've got with Norwich Union on my 15yr old Jeep!

Thank-you for an excellent service, I never thought the process of getting a new car could be so easy - and I still don't know how you managed to quote less than not only all the major leasing companies, but cheaper than going direct to Citroen too - the only case I've ever come across of REDUCING cost by adding in a middle-man (woman!). Must be an ancient Chinese magic trick.... I hope all the Dragons are kicking themselves for not investing in you when they had the chance!

Anyway, thank-you once again, you can be sure I'll be doing my best to recommend you to all my colleagues at work - and I'll definitely be in contact in about 2 1/2 years to start looking for my next car - as will my girlfriend when hers expires at the same time.

David

Editor Note: David, what a lovely comment, thanks. I have really enjoyed to deal with you. This supplier is very good these days, after a shaky start, I have trained them. I reduce the prices by ripping out all the showroom costs, the dealer has to pay a salesman for (small) volume. Plus I am harsh with the suppliers, trading volume for no doc fees, free delivery, ripping out the margin etc. And, I work on thin margins. Motor trade is terrible for adding costs to thin air. Bollocks to all that, you just want a car, not a load of fancy showrooms and men in suits, eh? - Ling
---

Customer Letter: 957 / 1522
Stewart says...

Ling, what can I say? The Ford Focus is great - in fact its latest 08 model and I expected '07 version; great.

Like last time (when I had a Citroen C4) I was a bit anxious about the wait (after payment) but well pleased now my new car is here (I had bit of trouble if you remember with Citroen waiting car back before I had it 3 years!!).

Ling -anyway- YOU deliver a great service! You always reply promptly and try to put my mind at rest - all the best for now. Glad your family are OK in Chinese earthquake!

Stewart

Editor Note: A couple of things here: Citroen made a mistake, that was sorted, after a few emails :). I can only deliver the cars that are physical - a Galaxy customer got upset because Ford REDUCED the spec on his Zetec Galaxy... but I cannot alter factory builds. I will always try to push for latest cars :) ... and yes, my family were in the centre of the earthquake, but luckily all is well with them. They slept in a park for a week (and my dad is late 70's!). My mum said the whole house shook and the furniture all fell about and off the walls. She hid in the loo! Thanks for asking. - Ling
---

Customer Letter: 956 / 1522
Robert says...

Very good if somewhat unconventional communication - car great, Mercedes A-Class exactly as ordered. Good delivery too. Still have your website on my favorite list just to keep up to date with your next crazy idea!

Robert

Editor Note: Mercedes A Class as cheap as chips - £40/week for a car with a Merc badge to slice the pedestrians with :) Thanks for letter, much appreciated. If "unconventional communication" means I do not slaver and lick ass, then I am pleased :) I try to treat customers like adults not idiots. Thanks Robert. - Ling
---

Customer Letter: 955 / 1522
Carl says...

Hi Ling,

Just to let you know, I have found the whole process of leasing my Fiat Grande Punto very easy from start to finish. Delivery was excellent, too. Many thanks and I will be recommending you to my friends.

Carl

Editor Note: Wow, Carl! My husband was born in Wakefield, I know East Ardsley well. I often visit Wrenthorpe. My service suited you well, I think, and you were very good with all the paperwork. Being from Yorkshire, you appreciated the cheap price, too! Hahaha. A brand new Grande Punto for less than £30 a week is a great deal, eh? - Ling
---

Customer Letter: 954 / 1522
Patrick says...

Thanks Ling. The Merc C220 is a pleasure to drive and you are a pleasure to deal with. A1 service on delivery, excellent. Thanks again.

Patrick

Editor Note: Wow! A short but very sweet letter. i am always happy when I impress Mercedes customers. Lovely to deal with you, Patrick, enjoy the C220! - Ling
---

Customer Letter: 953 / 1522
Marie says...

We had a few issues bottoming out a quote mainly as we weren't sure what exact model, mileage and extras we wanted. It was been great to be dealing with a real person to grab a great lease deal. The prices are very competitive and the personal service has been great.

Also, whilst it is a pain we value the lengths that LINGsCARS goes to, to prevent identity fraud. When our 3 year are up I'm sure we will be back for another car from you!

Excellent delivery, the chap was very helpful dealing with post delivery queries.

Marie

Editor Note: Yes, Marie, I take many more measures than standard to avoid ID theft. I like to protect my customers. Yes, it is a pain sometimes, but would make it impossible for a thief. I have since added further online https server security to communications and documents. No one else in my industry seems to do this, or any of the stuff you know about that I cannot reveal here, it is a scandal. So pleased you are happy with the Grand Scenic, and my service, see you in three years! :) - Ling
---

Customer Letter: 952 / 1522
Darren says...

First class service, the SAAB Convertible is fantastic, the whole process went smoothly, I will use you again and recommend you to everybody I know. Excellent delivery by a friendly, gay, very nice man.

Darren

Editor Note: Darren, I replied to you: Darren, was the delivery guy REALLY friendly and gay? Do you think he delivers all the SAAB Convertibles in case he meets a like minded customer? Should I warn people? :)... and you said...

Now you mention it he did keep looking me up and down. He said that he delivered cars part time and that he was a fireman, he asked me if I wanted to feel the power in his hose !!!!!!... WOW! Any heterosexual males wanting a SAAB convertible, be warned! :) Gay customers, enjoy. I have since added a 3rd gender field to my online proposal form, hehehe; "transsexual". Enjoy the SAAB in the sunshine, in certain areas of town I suggest you keep the roof firmly shut, though. - Ling
---

Customer Letter: 951 / 1522
Richard says...

Fantastic service! Quick easy excellent price- no Citroen dealers or other lease companies could touch the price. Will definitely use you for all company requirements. Car was very dirty on arrival.

Richard

Editor Note: Richard, I think the dirtyness was the weather, sorry. I do not give my suppliers budget for car washes. However, in your comments you said no one could touch my price. So... I agree it is a shame you had to wash the car, but, you have lots of cash (x 26 payments) in your pocket! I know which I would choose :) I achieve the prices by efficiency and not wasting money, so really on balance, I think you win. Hope you agree. Thanks for being a fantastic customer. You are Office Suppliers... I have given you hyperlink. At Quires you make offices run smoothly: you do everything from delivering a pack of pens to designing the best layout and installing office furniture. - Ling
---

Customer Letter: 950 / 1522
Sara-Jane says...
Great service from Ling, nothing too much trouble. Communication throughout the ordering process superb. I can't recommend LINGsCARS highly enough!

Excellent delivery, it was a nice man who delivered my new Audi A3.

Sara-Jane

Editor Note: Audi A3s are great cars, everyone loves them. These were cheaper than equivalent VW Golfs! You are happy, Sara-Jane, and that means a lot to me. Thanks for sweet note. - Ling
---
Search my letters page!

| | | |
| --- | --- | --- |
| From your area... | ...or from people... | ...or about a specific car! |
| | | |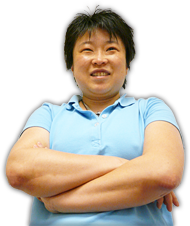 Online Service
Response Times
Quote > Proposal > Order > Delivery
75 CLIENTS IN 'PROPOSAL'
...LING REPLIES IN:
HRS : MINUTES sec
142 CLIENTS IN 'ORDER'
...LING REPLIES IN:
HRS : MINUTES sec
Customers use my secure LINGO management system.
Response times above based on last 4 hour period between
9am - 6pm, Mon to Fri -Ling

No Waiting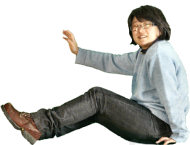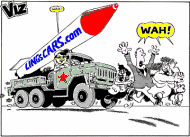 I am the Viz UK business ambassador!
Post me Ferrero-Rochers! Yum Yum!
Unlike most other internet car leasing sites, I publish all my contact information openly!
...so, you know who I am - Ling
THE UK's FAVOURITE
CAR LEASING WEBSITE!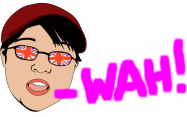 Boss: Ling Valentine MSc IoD
15 Riverside Studios
Newcastle Business Park
Newcastle upon Tyne, NE4 7YL
Tel 0191 460 9444
[email protected]
I prefer email to phone - Ling
VAT No: 866 0241 30
Co Reg No: 6178634
Consumer Credit Licence: 663330
Data Protection No: Z1098490
Best Before: 17/08/2007