CUSTOMER LETTERS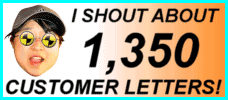 1522 LETTERS!
More customer letters than any other car sales site IN THE WHOLE WORLD! - Ling
You are viewing page 15 of 58 - go to page:
Search my letters page!

| | | |
| --- | --- | --- |
| From your area... | ...or from people... | ...or about a specific car! |
| | | |

Showing ALL my letters!



Customer Letter: 1179 / 1522
John says...

Had not dealt with Ling before. And what a pleasant experience it was to do so. Nothing was to much trouble, her service was excellent and every question we posted was answered QUICKLY unlike the majority of the long established contract hire companies. I have been in the motor trade 31 years and find Ling, her sense of humour and service very refreshing. Delivery service was good, arrived on time.

John

Editor Note: Well, you are group Financial Director for a Land Rover dealer group, John, and I am so pleased that you like my service. It is a fantastic thing that you appreciate this is the cheapest way to grab a new car, even if I don't expect you will be buying Land Rovers through me. Thanks for comments on my service, I hope this gives great confidence to my non-motor-trade customers. Thanks again! If anyone wants to BUY (rather than rent on Contract Hire) a Land Rover, I cannot think of nicer people to get it from. - Ling
---

Customer Letter: 1178 / 1522
Micheal says...

Ling makes the secular feel spectacular. Delivery - she and the VW dealer did well.

Micheal

Editor Note: Michael, this VW Transporter is the second vehicle you have had from me in short order! Thanks. Glad we manage fine without needing to get all religious about it :) Anyone wants Smeg stuff, visit Michael! Hyperlink above. - Ling
---

Customer Letter: 1177 / 1522
Samantha says...

Hi Ling,

Thanks for the smooth and efficient service you provided. The whole process took 3 and a half weeks from start to finish which I was very impressed with. We will be back again in 2010. Thanks for your time and effort. Delivery of my new Vauxhall Antara very punctual and efficient.

Samantha

Editor Note: Yo, Sam! You will look good in that new Antara! I'm very happy with your letter and I like to add you were lovely to deal with. Super! - Ling
---

Customer Letter: 1176 / 1522
Paul says...

Ling is HOT!!! Great communicator and cars supplied at best prices. Delivery of my new Focus 2.0 TDCi Titanium was good.

Paul

Editor Note: Norfolk Street Post Office on NORWICH Street? I'm confused; Well, anyone in and around Wisbech who wants to cash their pension... see Paul, if you can find him! He sells all sorts from stamps to string. No wonder you think I am HOT, that stuff on the stamps you lick contains drugs, I think. Thanks for letter. There was no stamp on it. Glad to see you have SOME job benefits :) - Ling
---

Customer Letter: 1175 / 1522
William says...

Doing business with Ling was a refreshing change to the normal. The Lexus IS was delivered to my satisfaction and is an absolute stormer. Hope to do business with Ling in the future. Delivery was excellent.

William

Editor Note: Bill Brodie (a good Scottish name!), thanks for the letter. I am relieved I am not normal. Hope the lovely smooth Lexus is impressing you. Good cars (despite being Japanese). - Ling
---

Customer Letter: 1174 / 1522
Felicity says...

Once you have got over the shock of the full on website and found what you wanted Ling is fast, professional, always available, very prompt in replying and her service is personal. Ling makes you feel like you have known her for ages and you are her favourite customer. I would recommend highly and will use again. Lombard are hopeless, I've had the car 2 months, and not paid a penny yet.


Not Felicity!
Felicity

Editor Note: Woah!!! You are a cabin service director for British Airways. I found a suitable picture :). You know, as your job is about 100% service (and safety), I really say "thanks" for you comments. Hope you love your new Focus. The World's Favourite Car! Sorry my website is more Ryanair then BA :) Yes... I know all about Lombard. Keep earning the interest, Lombard will tell you their service is 100%... now, do you believe me, or them? - Ling
---

Customer Letter: 1173 / 1522
David says...

It was such a pleasant change being able to complete the transaction for my new Subaru Legacy without having to deal with unnecessary paperwork or delays. The overall service was first class - and a bundle of laughs, as well. I'm not Duncan!

David

Editor Note: Hahahaha, I called you Duncan by accident. Bloody Scottish names! :) As a solicitor, I look forward to the writ when the Subaru breaks down. Now... here is an unusual car, I do not sell many of these, they are a low volume model. I'm not sure I have ever seen one! Hope you like it, it is certainly rare. They get very good reviews. - Ling
---

Customer Letter: 1172 / 1522
Richard says...

Ling! What can be said?
Ling and co are extremely good at what they do! A sweet, innocent, cost competitive lease car provider! Offering blatant bribes for your custom! Every time I see a "Ling" envelope or receive a "Ling" e-mail I smile! Well nearly always (I lied about the sweet and innocent part!). Delivery was good.

Richard

Editor Note: Hey, another Ford Focus customer! You are director of a company called Elbus Ltd, I always like to get letters from company directors, because I like to hear what people like you who run businesses think of my service. Glad you like the envelopes :) Of course I am sweet and innocent! You think I am guilty??? Pssssssh. Thanks, Richard! - Ling
---

Customer Letter: 1171 / 1522
Leah says...

Great service and enjoying my new Astra. I have recommended your company to a number of colleagues at work because you made leasing easy. Arrived on time and friendly delivery man.

Leah

Editor Note: Leah, thanks! These Astras are really popular cars, smotth and fast. You had the SXi model in Star Silver, hope you enjoy! - Ling
---

Customer Letter: 1170 / 1522
Debora says...

Lovely car, good service and a great price. Ling makes boring admin fun! The sweets are horrible though :o( Delivery was smooth and efficient.

Debora

Editor Note: Debora, you got a real bargain with the last of these Fiestas! You are manager of two leasehold pubs, so I appreciate your comments about my service. Hic! Sweets are really horrible, they are collectors items from China! Thanks. - Ling
---

Customer Letter: 1169 / 1522
Eric says...


Nice Fiesta
Nice delivery
Nice colour
Nice time scale
Nice service
Nice Ling!

Eric

Editor Note: Nice letter! - Ling
---

Customer Letter: 1168 / 1522
Sonia says...

I am disappointed that I have not received my handbook for my car, a new Ford Ka. I love my new Ka, its so economic and nippy to run about in it. I can even have sex in my dream machine. Delivery was fine.

Sonia

Editor Note: Sonia, yep, the stupid dealer has forgotten to send your handbook with your car. Aren't dealers hopeless? But the main thing is, you have your new Ka. Hmmm, I just know there will be loads of clicks on this letter because you use the magic SEO word. How you manage that in a Ford Ka is beyond me! You must be very flexible and have a small partner, hahaha. It is a real Sex-In-The-City car :) - Ling
---

Customer Letter: 1167 / 1522
Martin says...

Very simplistic user friendly and helpful. Hope to use Ling in not too distant future. Delivery of our new Vectra was fine.

Martin

Editor Note: Martin, you are manager of a Property Developers and Maintenance company, so I appreciate your comments. There was a slight issue of a week's delay in the contract start, so I sent you a refund for that week. It is really nice to deal with someone as efficient at replying as you, you made my job a pleasure. Thanks. - Ling
---

Customer Letter: 1166 / 1522
Philip says...

Fantastic service!!

Ling uses an innovative way of providing this service - and it all comes with a big smile too! Being the cheapest supplier for my new Volvo C30 is just a bonus! Delivery was good.

Philip

Editor Note: Kevin, I drink a coffee to you, hahaha. But, you know Chinese prefer tea! Thanks for the lovely letter, if I am ever in Oundle (hmmm, some hope) I will drop in and have a cappucino with extra chocolatey bits and a 99 flake, please. Get driving your smart new Volvo! - Ling
---

Customer Letter: 1165 / 1522
Kevin says...

The journey from order date to delivery date for my new Citroen C5 was extremely smooth. I always felt safe with the process and the Lingo System kept me constantly up to date with all that was happening. Delivered on time.

Kevin

Editor Note: Kevin, as a managing director, I appreciate your comments. "Extremely Smooth" will do me :) That is what I want to hear. Have a great time in the C5, all my customers love those new-model cars. - Ling
---

Customer Letter: 1164 / 1522
Martin says...

When I first looked at leasing it seemed that all the brokers had something to hide - From complex contracts and hidden extra costs. So Lings website and approach was a breath of fresh air - professional and very customer friendly and so much better value that the rest. Delivery was good and on time.


Martin

Editor Note: Martin, I was getting your hyperlink sorted, found your website and saw your photo. I could not resist! Some of your quotes include: "the most significant experience of the industry is the ordeal of the buying process, together with the service and support received thereafter" - "treat your customer as a partner and ensure that you have their best interests at heart" - "the cost of buying products from the industry must be outweighed by the benefits". I hope I have met your criteria!! :) Hope you have a great time in the C-Crosser. - Ling
---

Customer Letter: 1163 / 1522
Claire says...

Ling was extremely friendly and helpful during our time of leasing our Mazda. The website is very unique and easy to work. Ling was very prompt and informative and the information she gave us was very precise. I will certainly be using LINGsCARS again and would highly recommend her to friends and family. Delivery service was excellent. Very helpful and friendly.

Claire

Editor Note: Claire, well, you work at a major bank, so I keep my fingers crossed for your job prospects! Hope you are enjoying the Mazda 2. You were very friendly to deal with, thanks for making my job simple and being so good with the paperwork. Speak soon! - Ling
---

Customer Letter: 1162 / 1522
Peter says...

Dear Ling,

Long time no speak! I stumbled across this letter from you when cleaning out our Christmas 2008 cards and letters etc - and I realised I didn't reply. Sorry about this! All the best for 2009!

Ling provided prompt friendly and professional service. Despite some initial difficulties I had with the dealer. Ling went the extra mile to ensure I got the car I wanted. She gets top marks in my book. I thoroughly recommend her.


Peter

Editor Note: Peter, wow, it has taken you a whole year to write to me, hahaha. But, when it arrives, it is a lovely letter. Your Nissan Note should be giving good service, and I am so impressed that after a whole year, you still write to me. Thanks. I withhold your address because you are First Secretary to the New Zealand High Commission! No wonder I cannot understand your accent. I do not want to cause major security risk! Send me free return tickets on Air New Zealand, I will send you free noodles. - Ling
---

Customer Letter: 1161 / 1522
Ian says...

I liked the service and good communication via website - different, easy and fun. This was a new way of getting a car for me. I did not test drive but just looked for information on websites - Top Gear ratings, auto and manufacturer websites. I worked out costs and came to the conclusion Ling may be right on leasing. May well do this again for my main car. Delivered on time, friendly helpful and phoned in advance of delivery. Excellent.

Ian

Editor Note: Ohhh, I am looking forward to your main car, Ian. You are another Fire Service man, an ICT manager. I hope you get some ideas from my website. Maybe when someone dials 999 you can have a little missile truck spinning round :) Or not. Whatever, thanks so much for being a great customer from Scotland! Typically, you were happy to save money. - Ling
---

Customer Letter: 1160 / 1522
Dean says...

Im addicted to Ling!

Delivery of our Fiat Panda was excellent.

Dean

Editor Note: Hahahaha, this is an entry for the shortest letter writing competition. Thanks Dean. You sell Smeg stuff on the internet. So nice to deal with another web business. Smeg Direct are proud to be Smeg spares UK authorised supply agent. You have access to all of Smeg's genuine spare parts for all Smeg models. Hope you get some business from my website, I give you bloody hyperlink! - Ling
---

Customer Letter: 1159 / 1522
Cindy says...

Ling provided excellent service throughout the whole process of setting up my contract lease to the arrival of my van. I have already recommended her to others and will have no hesitation in using her company in the future. My van was delivered on time as expected with no problems at any time. I love the way she always replies to your questions quickly. Delivery was excellent.


Cindy

Editor Note: Cindy!!! Hey, your new Transporter will smell lovely filled with flowers. Thanks for all the recommendations, I give you hyperlink! Glad you like my speed. If I need flowers, I know where to come. Pure Botanics specialise in providing stylish contemporary flower arrangements for weddings and business customers in Warwickshire. - Ling
---

Customer Letter: 1158 / 1522
Martin says...

First class service yet again. Our staff engineer was delighted with his car and once again a great and painless experience dealing with your organisation. Delivery of our Lexus IS was excellent.

Martin

Editor Note: Martin, you have had a Discovery before, and now a Lexus IS. Your company is an engineering business. Thanks so much for the lovely comments, it means so much to me to have people who come back many times. I try to look after you! You are called "Welsh" but you are Scottish. I'm very confused! Hahaha. - Ling
---

Customer Letter: 1157 / 1522
Neil says...
Excellent! It makes a refreshing change to receive such a high level of customer service throughout the whole process. The only downside were delivery delays from Audi UK.

However, Ling stepped in and arranged a loan car from Audi UK until my new car was finally delivered. I would recommend Ling to anyone interested in leasing - I'll be back in 2 years so hope there are still some great deals!

Excellent delivery, too. No problems with the delivery of either the loan car, or my new real lease car.

Neil

Editor Note: Yes, Neil, Audi production was up and down like a prostitute knickers. So... I got sick of them telling me that your car was delayed and got you the A3 hire car. I cannot do this every time, but sometimes, enough is enough! This is no way to run a car manufacturing company, Audi! Anyway, you are an Engineering Manager, Neil, so I am always pleased to get nice comments from a professional... even from Liverpool. - Ling
---

Customer Letter: 1156 / 1522
Matt says...

LingsCars are everything a good, modern business should be. The list of positives is easy to write - Professional, responsive and human. So many businesses get it wrong – they forget to want your business. Ling and her team use technology brilliantly because it allows them to answer any queries quickly, efficiently and with a personal touch. If you want a car from a business with a personal touch.

If you want a car from a business with a sense of fun, professionalism and the best prices ANYWHERE. Use Ling! Delivery of my new Volkswagen Golf was excellent, on time and friendly.

Matt

Editor Note: Wooooo, Matt, what a star letter! Aviation Online is an online e-learning site for aerospace engineers, pilots and aviation enthusiasts. I'm so pleased to receive praise from someone who knows online business. I am happy to be modern :) - Ling
---

Customer Letter: 1154 / 1522
Frances says...

We did a lot of research before contacting LingsCars for our new Toyota Prius lease car. All of it said Ling was a great company to use. They weren't wrong! Ling has kept contact, nagged me and kept me informed every step of the way. Thanks . Love all the little Chinese sweeties. Delivery was excellent.

Frances

Editor Note: Fran, well, you are now greener than grass! You can drive around all day and emit less CO2 than a cow! How good is that? It was really brilliant dealing with you. You run Blue Skies, a new school, based in Medway, which offers a unique service to children with social and communication difficulties. It is a caring school with an holistic approach towards education. So, now you have a caring, holistic approach to motoring, too. - Ling
---
Search my letters page!

| | | |
| --- | --- | --- |
| From your area... | ...or from people... | ...or about a specific car! |
| | | |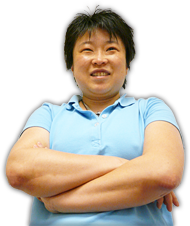 Online Service
Response Times
Quote > Proposal > Order > Delivery
75 CLIENTS IN 'PROPOSAL'
...LING REPLIES IN:
HRS : MINUTES sec
142 CLIENTS IN 'ORDER'
...LING REPLIES IN:
HRS : MINUTES sec
Customers use my secure LINGO management system.
Response times above based on last 4 hour period between
9am - 6pm, Mon to Fri -Ling

No Waiting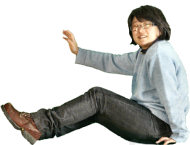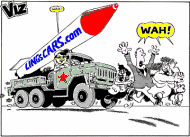 I am the Viz UK business ambassador!
Post me Ferrero-Rochers! Yum Yum!
Unlike most other internet car leasing sites, I publish all my contact information openly!
...so, you know who I am - Ling
THE UK's FAVOURITE
CAR LEASING WEBSITE!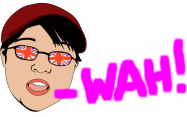 Boss: Ling Valentine MSc IoD
15 Riverside Studios
Newcastle Business Park
Newcastle upon Tyne, NE4 7YL
Tel 0191 460 9444
[email protected]
I prefer email to phone - Ling
VAT No: 866 0241 30
Co Reg No: 6178634
Consumer Credit Licence: 663330
Data Protection No: Z1098490
Best Before: 17/08/2007